It's trying times, and for the first time, many people will need to learn some food preparation for both economic and nutritional necessities. So here are a variety of recipes that require minimal skills and equipment. Hopefully, if you are a raw beginner, you will find this helpful.
Discussion
I'm picking out recipes I feel most beginners can tackle with minimal equipment and experience. Ramen noodles and frozen food can only take you so far.
A meat thermometer is probably the thing you may not have. Many of these recipes need one. Get one; you need it. Go to a hardware store or Amazon. A ten-dollar instant-read thermometer will save you way more than that in ruined food, plus, it is the easiest route to being a much better cook. Not bad for $10.
As a general rule, I suggest raw beginners read the photo instruction area of the posts. As you read these instructions, examine the photos, then imagine yourself doing those steps. You will see you can handle this. Feel free to ask questions in the comments.
If you are interested in try to get your kitchen stocked and up and running better, then please see my Guide To Cooking for Two.
Stovetop/Oven Recipes
Most of you have a stove and oven available. You will need only a little other kitchen equipment to pull these recipes off. But, you need a meat thermometer to get many of these recipes done correctly.
The oven pulled pork and chicken recipes may be enough to get you through months on the cheap.
This takes only a bit more work but just follow the photos and you will be fine.
Crock Pot Recipes
Many people have a crock pot hanging around, and most crock pot recipes can be very easy to do. It is great for Chili or Soup Recipes. Check all my crock pot recipes out at Crock Pot Recipes and Small Crock Pot Recipes.
Here are just a few of the easiest choices.

Grill Recipes
If you are lucky enough to have access to a grill, it makes having tasty economic meals a breeze with almost no cleanup. See all the Grill Recipes.
Bread and Sidedishes Recipes
See all the Side Dishes and Bread Recipes.
Other Resources

Do you want more recipes from 101 Cooking for Two? Sign up for the newsletter and get all posts delivered straight to your inbox!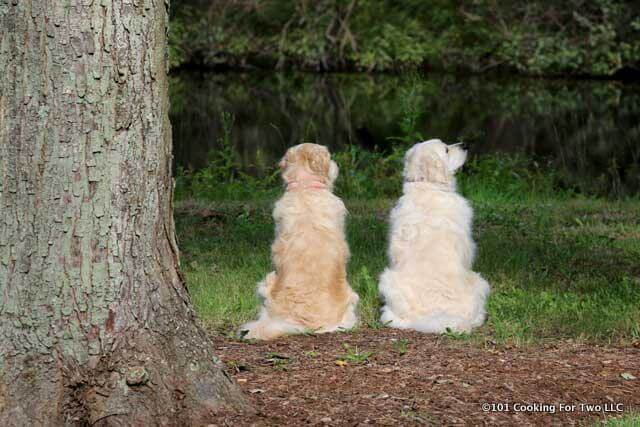 Stay safe out there.
Wifo, Molly, Lilly, and DrDan