A fast Mother's Day Bow Wow update for dog lovers. Molly and Lilly are 4 ½ months old English Golden Retriever Puppies running full speed through puppy-hood.

They are learning rapidly in puppy school and have gotten bigger and stronger. They are fully immunized so the next vet visit is not for months.
We eat a LOT but we are now down to 2 feedings per day since we didn't eat much midday. Only a rare puppy accident usually when mommy and daddy don't believe us. Although we have been known to fake a piddle so we can have a snack of bark or a pine cone.
Lots of neighborhood walks that are getting longer. We are getting well-known and very popular locally.
We are going to try to train them more in the next few weeks to stop jumping so some volunteers are needed.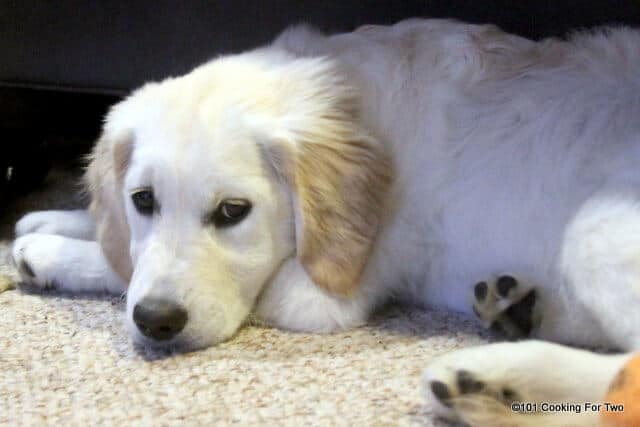 Have a great Mother's Day
Updated
September 4, 2014