Welcome to the last of the weekly updates. I will still occasionally do a Bow Wow Wednesday but not weekly. Also, look for the girls to appear randomly in recipe posts. They are the blog mascots you know.

The Week in Review. Only a few highlights. We continue to go to school. Molly had a great puppy class doing a 50-second sit and stay at only 4 months old. Good Puppy. We are practicing for school and enjoy our neighborhood walks. We meet lots of people and seem to be popular.
We are out of our puppy harnesses now so daddy is having a harder time with our names but he is trainable.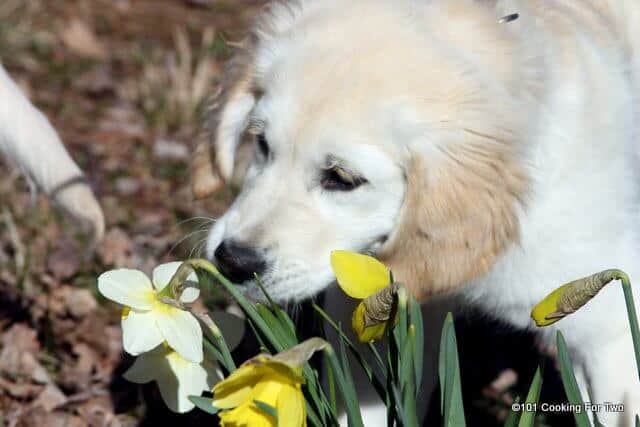 Updated
September 4, 2014