Spring has sprung and the remodel is close to conclusion. Enjoy the pictures.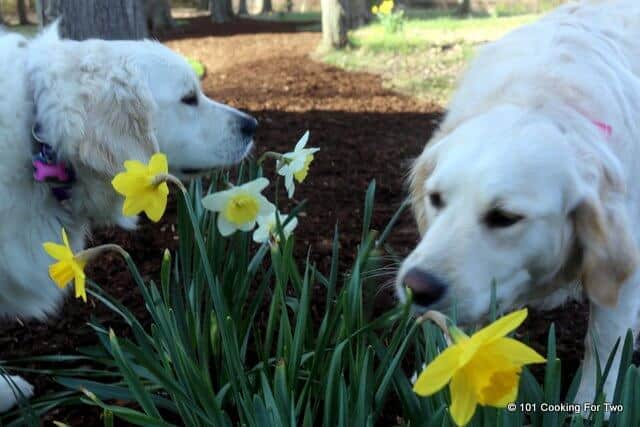 Move things back in one week and cooking and posts in 2 weeks… my predictions.
The girls are enjoying spring especially the 10 yards of tasty bark that was spread yesterday. Get out and enjoy your spring.
Under-appreciated recipe of the week
Sometimes I do a recipe that I just love. It's simple and something I could eat everyday but for some unknown reason, it just doesn't seem to catch on. This one of those recipes. I just love it. Carrot Cake Pancakes – Oven Baked
Last Update
March 30 2016