Welcome to the annual review of the blog status and the announcing of the 2018 recipes of the year.


This year the "State of the Blog" is a bit longer than normal, so here is a handy-dandy link to jump down the page and get you directly to The Recipes of the Year.

State of the Blog:
Blog Stats – 2018
Total Pageviews: 15,747,050 +15%
Total sessions: 13,553,589  +16%
Total Blog Crashes: 0
Total Comments: 1631
Total Complaints about dog pictures: 1
The rewriting of the entire blog continues.
I had started updating some in 2017, but this started last spring in earnest and continues. There were approximately 650 total posts of which 500 were recipes. Now there are about 550 total posts and 450 recipes. Some weeding has occurred.
So What is the Blog Update all about?
I'm a much better writer now. And I'm much better editing photos. But the blog was just not up to date. There were many posts that made me cringe. I want it to be "just right."
I thought a professional review was in order. This last summer I had a full audit of the blog done by Casey  Markee, the top expert in food blogs.
I had almost 100 recipes completed before the audit. I have completed about 75 more so about 1/3 done.
I admit to some laziness, and some health issues have slowed me down. Previously, I had a goal of getting done by early summer 2019. I think a year from now is more realistic. But this may turn into a continuous updating process.
I will continue occasional new recipes I like and republishing selected updated recipes to the top of the blog. Most updates will continue to be under the date originally published. I hope to continue usually posting updated or new posts about twice per week.
Other Blog Things That Happened in 2018
The more things change, the more they stay the same. Lots of minor computer/web/blogger things. Enough to keep me busy but not very interesting to you (but exciting for me).
One thing that is new, the About Me page where I now define what I want my blog to be all about, a "mission statement" so to speak.
One big event was the European new privacy rules last spring. So my privacy policy went from a few hundred words saying "I won't be evil." To several thousand words saying the same thing along with a few minimal book-keeping things.
I continue to ban popups and auto-start video. So if you see any let me know. A screenshot would be good if possible.

THE TOP RECIPES OF 2018
For years I did a "Top 10"  which was just great recipes. Last year I did a top 5 of new recipes and a top five for re-published recipes. This year I'm skipping the re-published since there are about 60 and they are all great recipes.

Super easy dump and go chunky stew meat chili. This wonderfully tasty chili brings multiple levels of taste with the optional use of different types of chili peppers. Tender chunks of beef will make this chili a favorite.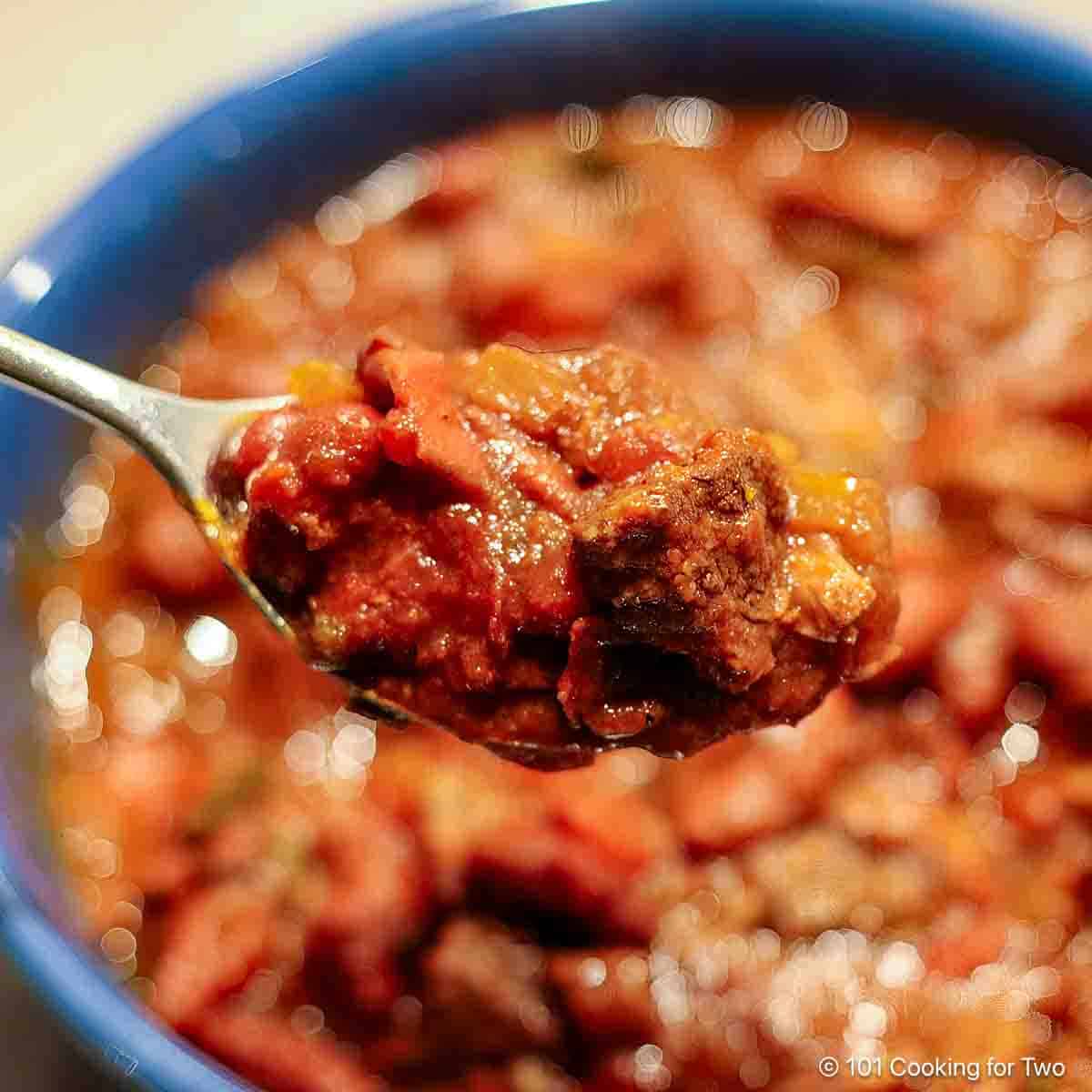 Extra Thick Crock Pot Cheeseburger Soup (Chowder)
This is a great tasting extra thick Cheeseburger Soup that will become a great addition to your cold-weather rotation. A "stick to your bones" type of soup.

How To Roast a Turkey Breast with Gravy
A complete how-to guide to cooking a previously frozen turkey breast. Great taste, moist and fork tender turkey makes a great holiday or family meal. Let's not make an easy thing hard.

How to Grill a Ribeye Steak on a Gas Grill
Learn How to Grill a Ribeye Steak on a Gas Grill with these easy to follow step by step photo instructions for delicious results. A GREAT special event meal.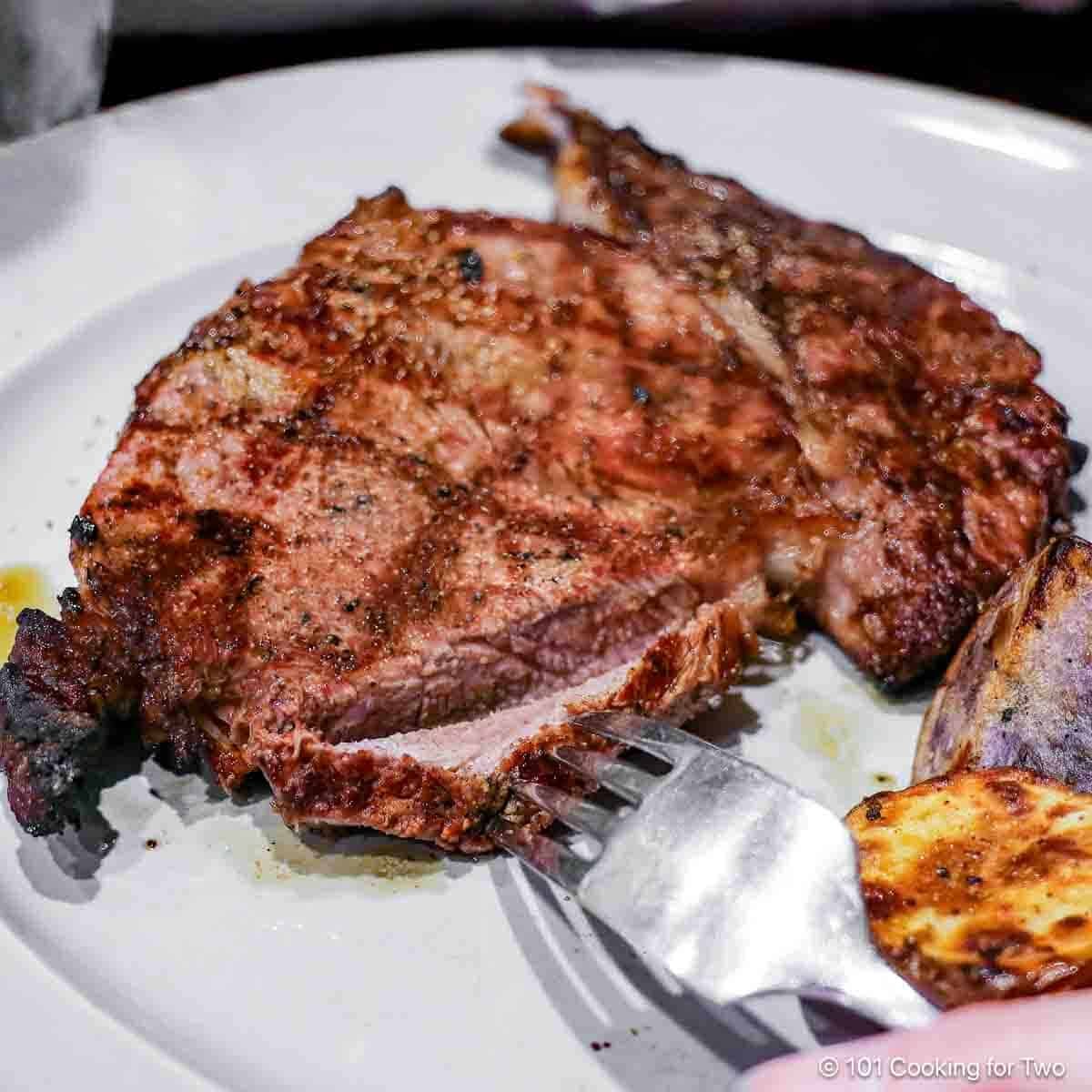 Crock Pot White Chocolate Almond Clusters
The recipe of the year. Maybe it is just coming off the Christmas candy season or the multiple batches of this I made, but I love almonds with chocolate.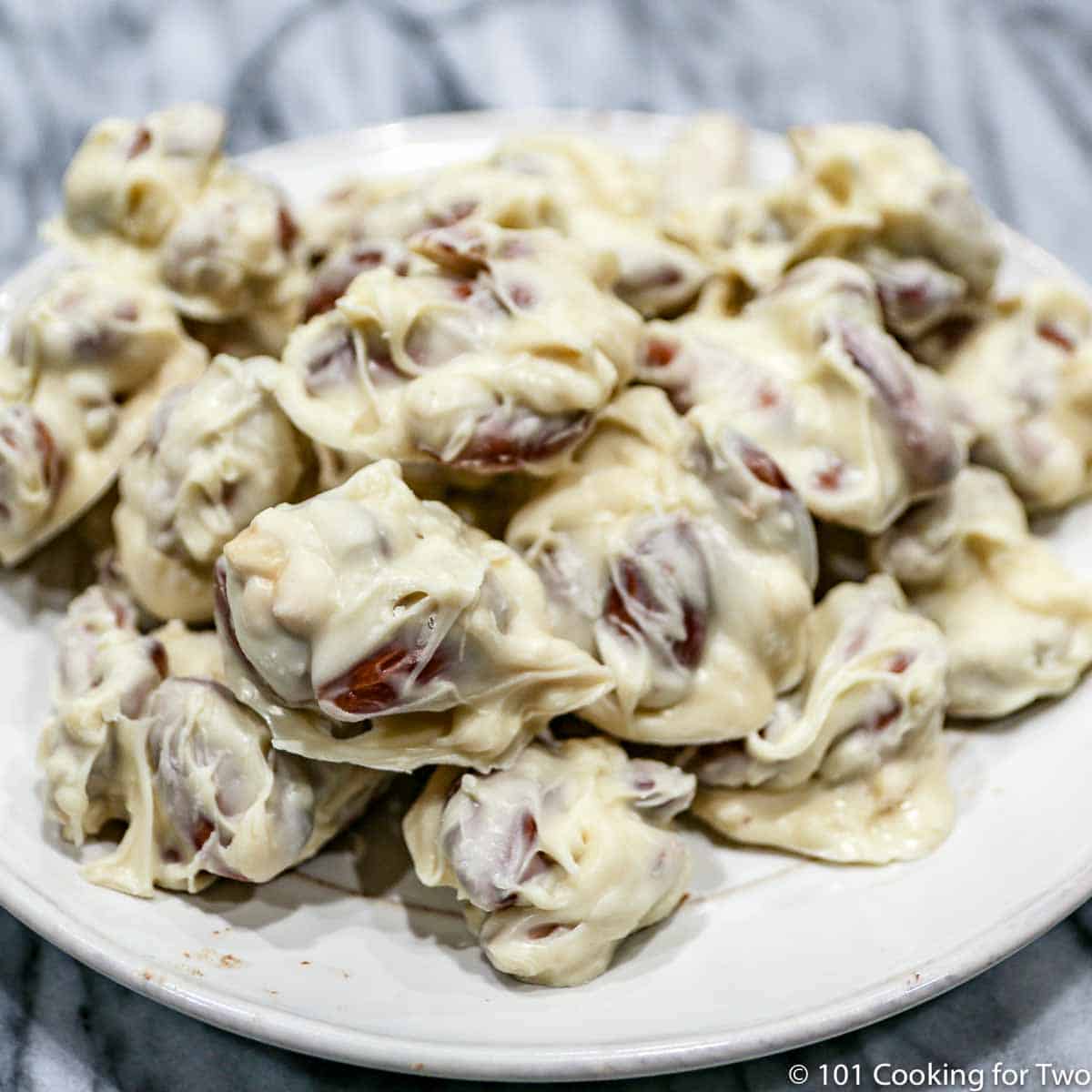 Do you want more recipes from 101 Cooking for Two? Sign up for the newsletter and get all posts delivered straight to your inbox!



If you enjoyed this recipe, the pleasure of a rating on the recipe card below is requested.