Hi All,
It's time for the 2016 top ten recipes, a review of blog event for 2016 and discussion of the direction of the blog in 2017.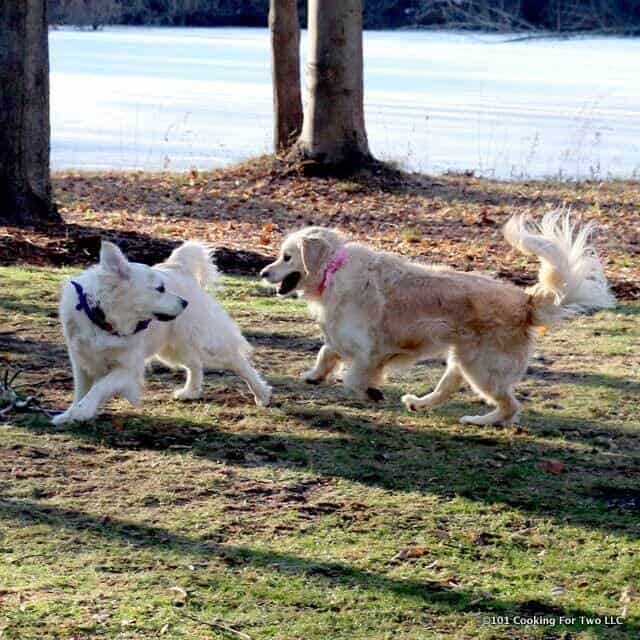 We will start with the major blog-related events for 2016.
In February, I migrated the blog from Blue Host (bad) to Liquid Web (good).  With Blue Host, I had a maxed-out VPS that was frequently running at way over 200% of CPU capacity, which lead to frequent total crashed. Due to the lack of support and options, I moved the blog to a dedicated private server at Liquid Web. For a few dollars more, I rarely run over 10% capacity and have only one downtime for about 1/2 hour due to an update I requested — absolutely great support.
Blog traffic drifted down moderately over the summer (30%). First, there were many Google issues mostly related to a failed CDN (content delivery network) implication. Also, my recipes are overall more winter-type recipes. Lastly, I believe some changes in Google search algorithm may have contributed. We are now reversing the traffic decline with half the losses regained since November.
There was the failure of WPTouch to catch on. WPTouch is a mobile theme to make reading on a mobile device more user-friendly. I now run over 70% mobile visitors, so it seemed like a great idea.  I loved it and had used it in 2015. You apparently didn't love it as much. Bounce rate (come to the site and then leaves immediately) went way up for mobile. Oh well…. so much for my opinion.
The last major event for the blog was my retirement from medical practice. After 38 years as a primary care pediatrician, it was just time to move on. The date was set 5 years ago, so it had nothing to do with the blog. But you might say I'm a full-time food blogger now. Now that is very odd.
Next, the direction the blog going forward in 2017.
I want to do "everyday cooking" for you. I don't want to do recipes of "blah blah blah with blah blah and blah." I don't care, and I doubt you do. If you do, 90% of the food blogs out there will provide that for you. I will cook what I like and believe you will also. No blah here. I love doing everyday cooking logically with clear step by step instructions.
I have been very stubborn about the contents of my recipe. But now some recipes may have the dreaded "can of soup" or other processed things people tend to use. Several recipes just become too complicated without it.
With over 400 recipes now on the site, it is getting harder to get a solid everyday recipe. You may also see some older underappreciated recipes get reposted to bring them to your attention after a buff-up.
The last thing is about the blog structure. Almost every blog has multiple popups. Subscribe to their email list, buy the ebook, do this, do that, or just a plain old ad.
All this along with autorun video that blasts you with sound. I HATE IT ALL. If I don't want it done to me, I won't do it to you (a blog version of "the Golden Rule").
If you want to subscribe to the mail list, it is in the sidebar or on mobile near the bottom. No spamming the email list which is kept private. If you see any of these bad behaviors on this blog, please let me know so I can address them. Occasionally a sneaky ad will get through.
Now on to the top recipes of the year 2016. It was a very hard year to get the order correct. I think I got #1 right. But on any given day any of the other recipes could have been #2. So the order is a bit random.
#10 – Parmesan Roasted Cauliflower
A great way to class up Sunday Dinner.
#9 – Blueberry Cream Cheese Coffee Cake
A wonderful classic coffee cake suitable for company brunch.
#8 – 60 Minute Yeast Dinner Rolls
About as good as a dinner roll gets in only one hour. You have no excuse for not doing this.
#7 – How to Grill a Strip Steak on a Gas Grill
A great steak is with your grasp.

#6 – Crock Pot Chocolate Peanut Clusters
Oh so easy and good. I made multiple batches as did family friends.
#5 – Crock Pot Pulled Pork from Butt the Right Way
You get a properly done pull pork butt in your crock pot. So easy. I do love great pork butt.
#4 – Crock Pot French Dip
This is just so good.
#3 – Easy Apple Cake from Scratch
An old recipe from my wife. Could have been number one.
#2 – 30 Minute Fried Pork Chops with Gravy
I love this everyday recipe.

#1 – Simple Flourless Chocolate Cake

Not your everyday cake. An elegant cake that screams chocolate, which would be at home in the best restaurants or with your special family meals or parties. Easy enough to become your "signature" dessert. Just don't tell them how easy it was.
Last but not least, my personal favorite non-food post.
I always love my Dogs in Leafs series. And so do Molly and Lilly.
Thanks for visiting.
DrDan, Molly, and Lilly

Do you want more recipes from 101 Cooking for Two? Sign up for the newsletter and get all posts delivered straight to your inbox!


Updated August 12, 2019, with improved formatting for usability.