Welcome to the Kitchen Cheat Sheet Page. You will find lots of useful information here all in just one place. This page will be expanding as I create more graphic and others are willing to share.
PIN FOR EASY REFERENCE

If you don't find what you want/need or have a suggested addition, email me or add a comment please.
If you have the rights to other handy cheat sheet and would like them featured here, please contact me at DrDan@101cookingfortwo.com.
TO PRINT:
I'm afraid I don't have a great print method. Click on the image somewhere other than the Pinterest button. It should open in a window which is a function I have enabled on these images. Then use your browser print function. You can also save the image and print from your graphic program.
Sources:
Compiled from various references on the internet. Many from Extension InfoNet is a collaboration between Kansas State University and University of Missouri extension educators in the greater Kansas City area. Reference page is now disabled.
Handy Substitutions – Miscellaneous
Free for Bloggers

All of the above "Handy" substitutes are compiled from various references on the internet. Many from the FDA or the Extension InfoNet which is a collaboration between Kansas State University and University of Missouri extension educators in the greater Kansas City area. If you are a blogger, you are granted permission to copy these graphics above (not the graphic with the dog which I only license) for your site provided credit and a back link is provided. Please notify me if you do this.
FDA Food Storage Chart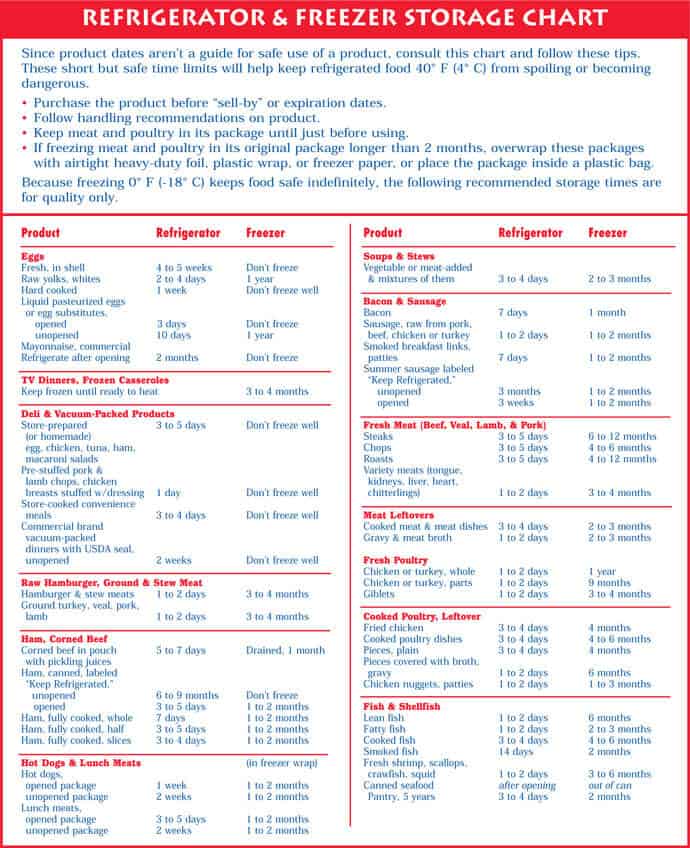 SaveSave
(Visited 11,501 times, 7 visits today)