Here are my recommendations for some basic products for the beginner or experienced cook in need of some guidance. Much more will be added over time becoming a complete shopping guide.
Notice: All links are affiliate links meaning I do make a small profit from your purchases. Your price is not affected by this commission. We are a participant in the Amazon Services LLC Associates Program, an affiliate advertising program designed to provide a means for us to earn fees by linking to Amazon.com and affiliated sites. As an amazon associate I earn from qualifying purchases.
Top Recommendations
Thermometers
Knives
Kitchen Electronics
Pots and Pans
Baking Needs
Grill Accessories
Kitchen Accessories
Cookbooks
Holiday Gift Recommendations
My Best Recommendations
This category is reserved for the products that make me smile when I use them.
Thermometers
Accurate thermometers are a must for accurate cooking. As they say, knowledge is power. A good thermometer will take you from an ok to an excellent cook.
I love my Thermapen, but it is expensive. A cheaper thermometer will be slower but will still be fine. A good thermometer (like the Thermapen) will outlast a cheaper thermometer many times over and save you lots of money and heartache with improperly prepared meat.
To grill well, you need to know the surface temperature of the grill. Don't spend a lot on this since they discolor and don't last long.
An oven thermometer should occasionally be used to check the accuracy of your cooking. The oven is one of the most common inaccuracies people have with cooking.
CDN Oven Thermometer
Nice solid oven thermometer.
Thermapen from Thermoworks
My one must have tool.
ThermaQ Blue Kit
Dad will love this.
CDN Instant Read Thermometer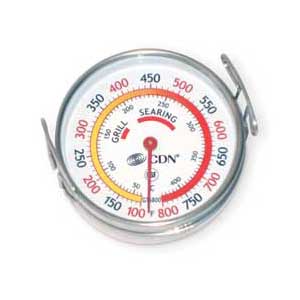 CDN Grill Surface Thermometer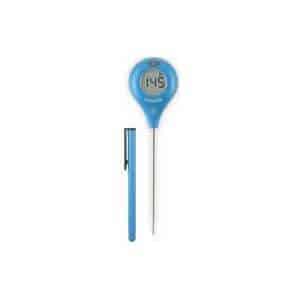 Thermopop by Thermoworks
Knives
Good knives are a must. Dull cheap knives are much more likely to injure you and will make your cooking experience frustrating. There are many excellent brands. I personally own and use these recommendations daily.
Kitchen Electronics
These are always great kitchen toys and great gifts.

Pots and Pans
The copper bottom stuff you grew up with will NOT do.
Modern cookware will conduct heat much better. I now use mostly All-Clad, but Calphalon and many others make excellent products.
Now go to William-Sonoma website and sign up for the mailing list. The daily emails are good but about once per month, they have an unbelievable deal.
Lastly, you must have some cast iron. It is cheap and lasts for generations. I like Lodge if your mother won't give you hers.
Baking Needs
Corningware French White 10 Piece Bakeware Set
Darn useful. You need something like this for storage and baking.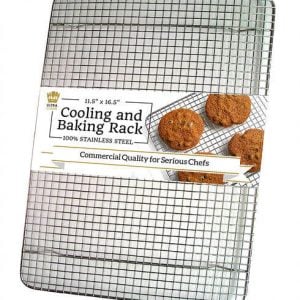 Oven Safe Racks
Similar to the racks I use.
Grilling Accessories
A few recommended grilling accessories. There are a ton of great toys to be had out there. These are useful.
Kitchen Accessories
A few recommended cooking accessories. There are a ton of great toys to be had out there. These I use almost daily.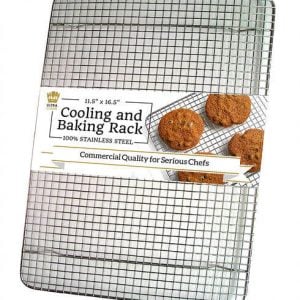 Oven Safe Racks
Similar to the racks I use.
Epicurean Chopping Board
I have 8 of this in various colors and sizes.
Some Cookbooks I Own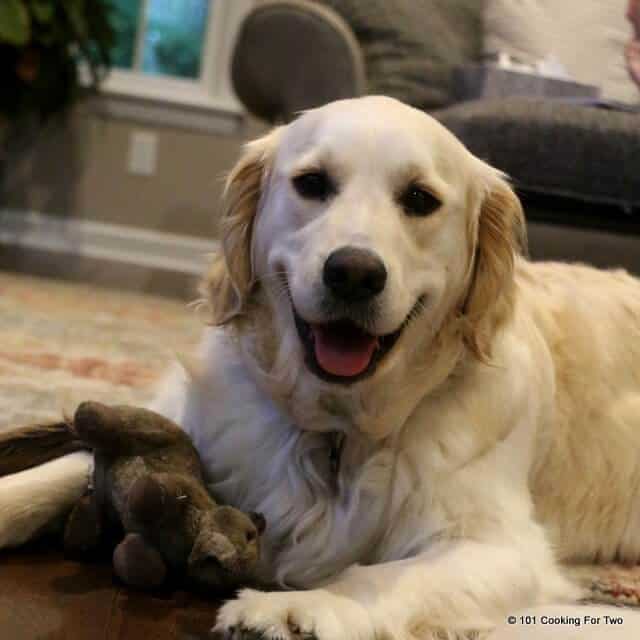 Last Updated November 3, 2018