Welcome to My Cooking Blog

I'm DrDan, and I created 101 Cooking for Two. I've always been good at cooking, and my monster cookies are famous. I have progressively taken over the cooking and now do most of it.
I'm a retired pediatrician in West Michigan. This blog started as a hobby but is now my primary profession. I have an obsessive personality, so I work on getting things just right for you.  It combines my old computer programming background with my love of cooking and my desire to learn more photography. It just fits me.
As with medicine, I will bring a scientifically critical eye to my cooking.  I will try to explain things and give you options that will work in your everyday kitchen.
Since my wife and I eat everything I cook, I only cook what we like and can consume. Some recipes are for more than two since leftovers fit very well into our lifestyle.
So please join me as we explore together good everyday cooking. I will keep it simple. I will try to keep it good, and I will mostly keep it healthy with an occasional trip to the dark side.
Relaxe look around. I'm sure you will find something you like. Leave a comment and feel free to share with your family and friends with the social media links. I hope you enjoy your visit here and come back again. I'm always open to suggestions and welcome ideas.
Finally, relax and enjoy your cooking. It's only food, not life and death. I do see that. Put it in perspective. If it fails, order pizza.
Frequency of Posts
New recipes will be less frequent. See https://www.101cookingfortwo.com/memorial-day-2016/#Announcement for more details. I'm only doing new recipes that I really like and generally they will be longer "how to" posts that I enjoy doing.
I'm concentrating on "rewriting" the entire blog of almost 500 recipes. A few will receive new dates that will move them to the front page of the blog if they are timely. But most will be rewritten in place to greatly improve their quality. A few will be deleted and some redirected to the more current content. This will take a year. ( Estimated completion summer 2019)
I'm Not Your Doctor
Just a quick reminder. While I am a doctor, I'm not your nor your child's doctor.  Also, I retired in August 2016. Please do not ask medical questions. I will not post your comment, and if you email me, I will only refer you back to your primary care provider (PCP). Any advice I could give in a format like this would at best be incomplete since I don't treat adults and your child deserves to be seen and completely evaluated.
This blog is for entertainment only. Any dietary, medical or nutrition information is the for general information only. If you need advice in these areas, you need to see your primary care provider (PCP).
About Comments
Please click through to the Comment Policy.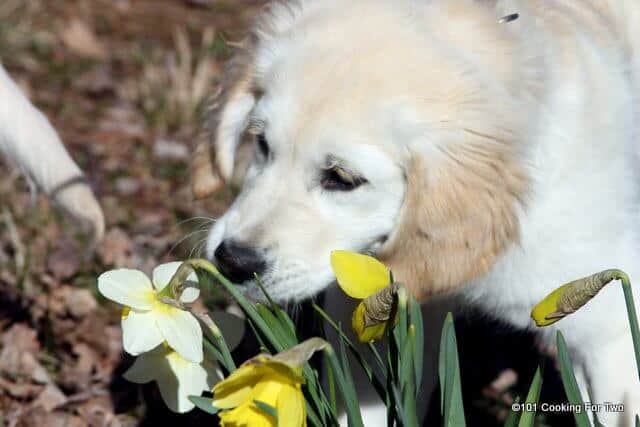 The recipes
Here you will find everyday recipes mostly for two (with frequent leftovers) presented in a simple logical way. Less fuss – more results for the lazy in all of us. While most recipes will be healthy, there will be an occasional side trip in the other direction.
Many are family recipes from the family only recipe site I maintained for many years. Most are adoptions and combinations of many recipes from many sites. If there is an inspiration recipe, I will provide a link for your review.
While 101 means that I will keep it basic enough for the beginner, I hope to make things interesting enough for the intermediate cook. I will use commonly available ingredients to get the best results with the least work.
Please join me for some good food and some fun along the way.
Why are the recipes not always (or even frequently) "for two"? 
Yep, many have "lots of leftovers" (see sub-title of the blog). Most of the meat recipes are scalable to whatever number is needed. Many recipes that we enjoy (two of us) or I want to try come down to one or two component that can not be conveniently subdivided. One egg. A can of beans or crushed tomatoes. Or one piece of a vegetable or fruit. It's throwing it away or use it.
Also at times, I will do a bigger recipe since leftovers are almost required at our house due to my schedule. I'm cooking for two, and not all the recipes are for two… I have several times considered converting to only "for two" recipes, but it just doesn't fit our "for two" home.
I do have 95+% of the recipes labeled with a number of servings, and I am working on a "Tips for Two" page that will help some of the issues.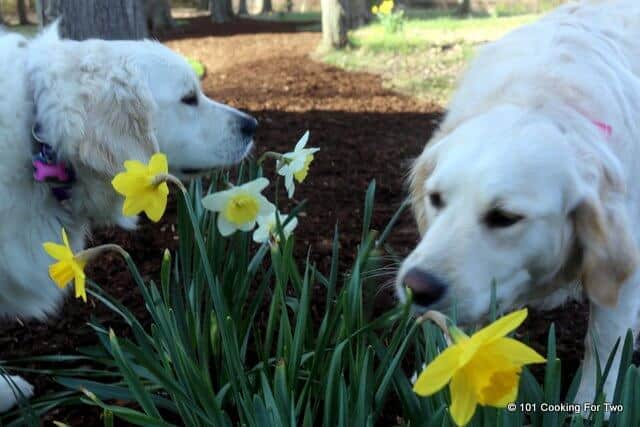 What I modify and why?
I'm a simple guy and want to have simple and good recipes. I will eliminate what I believe to be BS in a method. I will simplify ingredients. I will change spices somewhat but not much of that.
The recipes will mostly have ingredients that are simple and readily available. I will rarely use a specific sauce or commercial seasoning mix. I want to create my own, and I know you won't have those available.
Nutritional Information
Nutritional estimates are calculated from databases and not directly measured. Also, this is home cooking, so exact measurements vary and exact ingredients vary. Take that as my best estimate, not fact. A good guess so to speak.
Contact Information
DrDan (you know what to put here) 101cookingfortwo dotty com


Do you want recipes from 101 Cooking for Two? Sign up for the newsletter and get all posts delivered straight to your inbox!


Last Updated June 17, 2018
(Visited 5,516 times, 7 visits today)