I'm DrDan, and I created 101 Cooking for Two. I have had a passion for cooking for many years. Blogging combines my cooking expertise, my old computer background, and my budding love of photography.
But mostly, I love to teach and now I'm devoting all my energies to creating a cooking blog to help you with the skills and knowledge I have cultivated over 40+ years.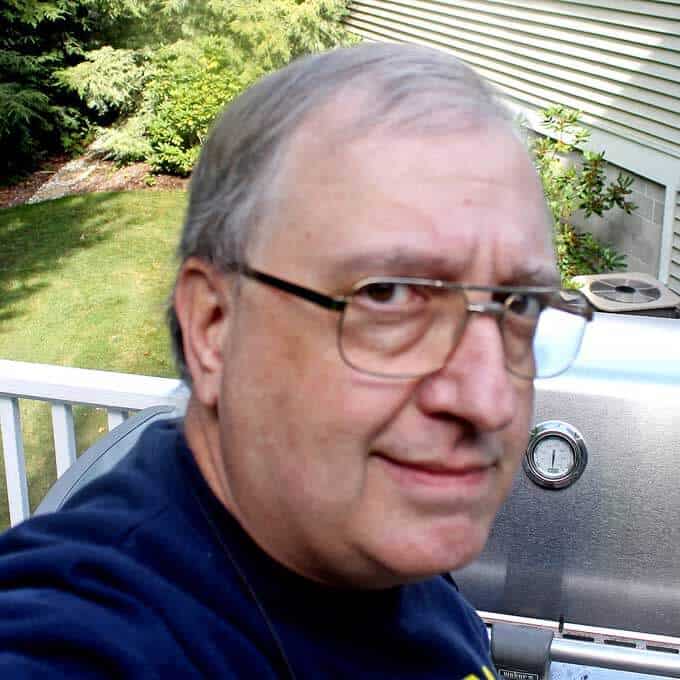 I'm a retired board-certified pediatrician in West Michigan. As with medicine, I bring a scientifically critical eye to cooking. As a three-time Educator of the Year at our local hospital system, I have honed my teaching expertise my entire life.
Combined with years of cooking experience and some cooking school, I believe I'm uniquely qualified to help you and work with you to find your way through the somewhat confusing world of cooking in an encouraging and helpful way.
Sites that I work with or have had recipes featured or referenced
You are the object of this blog. To help you become a better home cook. I will try to explain things and give you options that will work in your everyday kitchen. I have an obsessive personality, so I will be working hard to get things just right for you.
The recipe posts include detailed step by step photo instructions. These are designed to help you visualize creating the recipes yourself. Broken down into easy to do steps, you will know you can do this. The ultimate goal is to get it perfect the first time and every time.
Posts titled with "How to…" will provide the most detailed discussions. As with my years of teaching, I also want to show you "the why" not just "the how".
Have a look around. I'm sure you will find something you like. Feel free to share with your family and friends with the social media links.
Leave a comment or ask question. I'm always open to questions, suggestions and welcome ideas that might help this community.
Finally, relax and enjoy your cooking. I don't believe you should do things you don't enjoy. I want you to cook with a smile on your face and in your heart. And I hope my enthusiasm to help you improve your cooking skills will be contagious.
Frequency of Posts
I'm concentrating on "rewriting" the entire blog of 450+ recipes to add more cooking and food information for you.
100+ of 450+ recipes have been completed as of September 2018. This will take about a year. ( Estimated completion summer 2019). Most will be rewritten with new material, improved photos and better step by step instructions for you. A few will be deleted or redirected to better newer content.
New recipes will be less frequent going forward than over previous years. I'm only doing new recipes that I really like. Generally, they will be longer "how to" posts that I enjoy doing, and I feel you will find more useful than just a list of ingredients and instructions. See my Memorial Day Post for more details.
Good starting places:
Some Other Discussions You Might Find Interesting

How to Start a Food Blog – The Real Story
The Doctor Talks – The Annual New Years Post
The Recipes – What and why not always for two?
Money, Links, Content, Advertising and Giveaways
Contact Information
DrDan (you know what to put here) 101cookingfortwo dotty com


Do you want recipes from 101 Cooking for Two? Sign up for the newsletter and get all posts delivered straight to your inbox!


Last Updated September 30, 2018