These Kitchen Reference Sheets are packed with all that helpful information you need but have difficulty finding what to substitute for this, how to store that, when it is done, and so much more.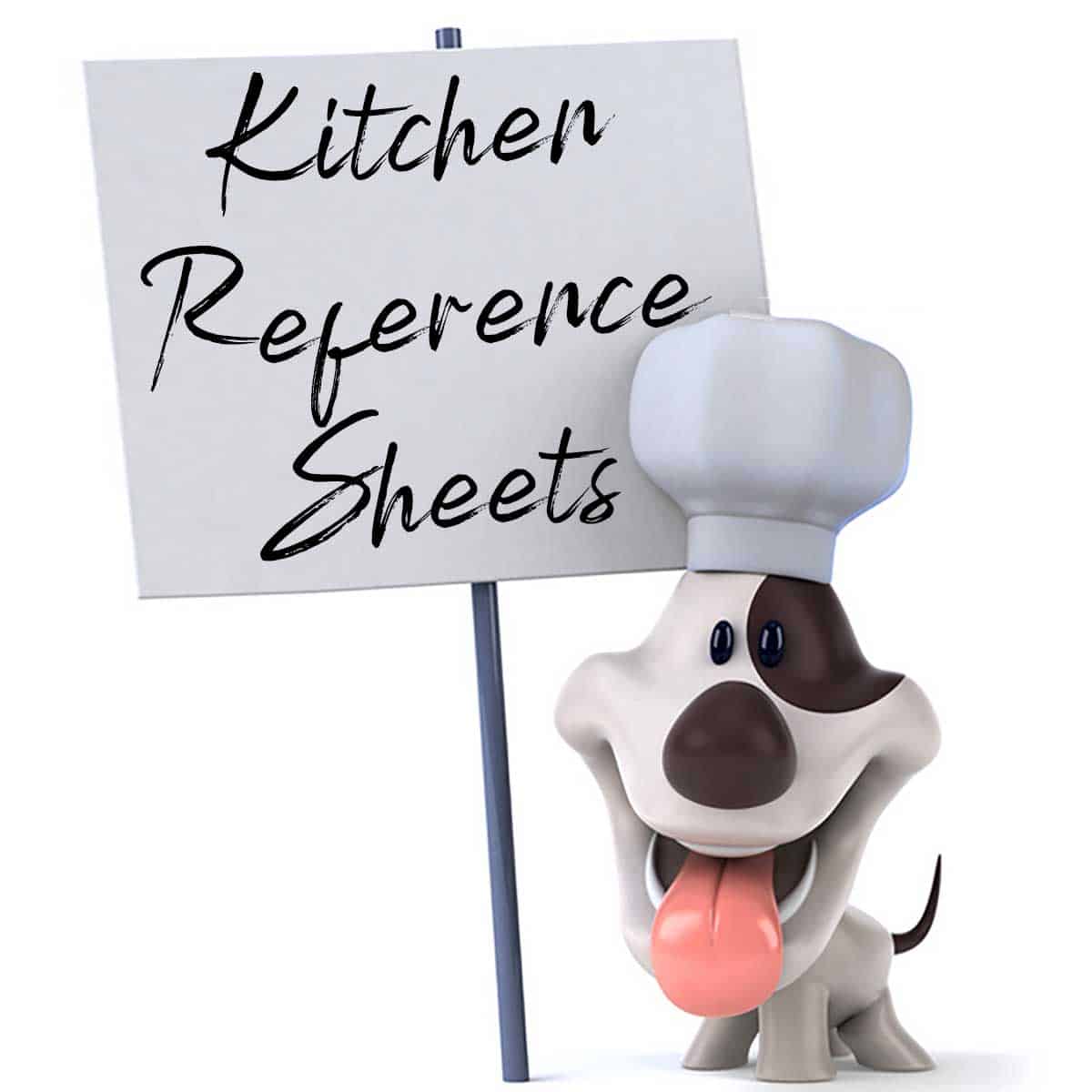 Jump To:

If you don't find what you want/need or have a suggested addition, email me at DrDan (you know what to put here) 101cookingfortwo dotty com or add a comment, please.
If you have the rights to other handy reference sheets and would like them featured here, please get in touch with me at DrDan (you know what to put here) 101cookingfortwo dotty com. Most will not be accepted. They must be of general interest.
TO PRINT a copy, select the image somewhere other than the Pinterest button. It should open in a window, which is a function I have enabled on these images. Then use your browser print function. You can also save the image and print it from your graphics program.
Spice Substitutions
Baking Substitution
Dairy Substitutions
Miscellaneous Kitchen Substitutions
Measurement Conversions - Volume
Meat Temperature for Safety and Taste
Oven Temperature Conversions
FDA Food Storage Chart
Shelf Life of Foods
Other Useful Pages
Sources:
I have compiled various references on the internet. Many from Extension InfoNet is a collaboration between Kansas State University and the University of Missouri Extension educators in the greater Kansas City area. The reference pages are no longer available.