Hi all, it's time for my annual summer food safety review. Let's learn to protect our friends and family from unsafe foods and potentially serious illnesses.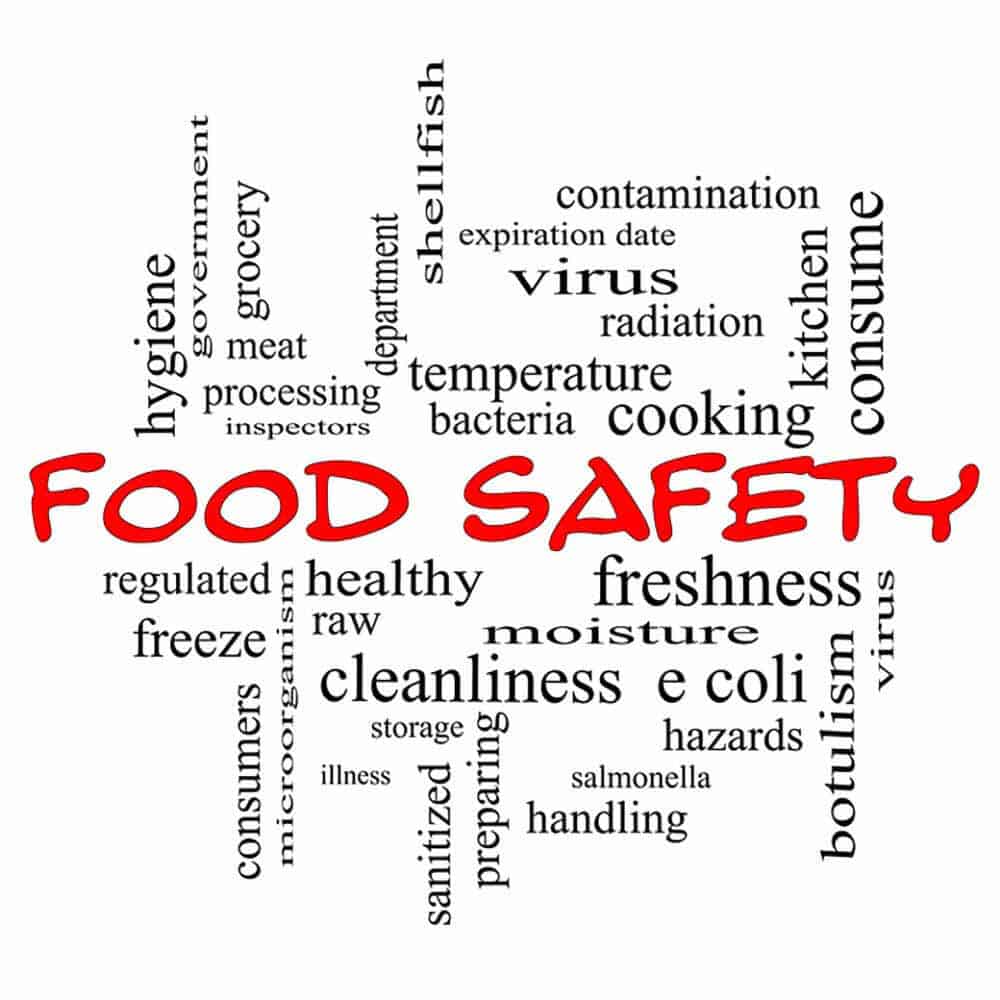 Jump To:

I do this every year. You can move along now if you have paid attention, are a good little foodie, and follow all the food safety rules. The rest of you need to read on to protect your friends and family. Please.
I don't just "play a doctor" on this website. I'm a board-certified general pediatrician. I'm now retired after 38 years in practice.
After almost every major holiday, I would see food poisoning in children. All of which are preventable. Fortunately, most cases are mild and self-limiting, which means they would go away by themselves. But a few were not.
E.coli 0157:H7 is a common contaminant of ground meats and is one of the main reasons you need to be extra careful out there.
It can cause renal failure and even death. Not just a minor stomach upset; it can kill you or your family and friends. There have been deaths this year, and it will happen again.
General Food Safety Facts:
Cross-contamination: the most common cause of foodborne illnesses, so keep food preparation away from serving areas.
Unwashed hands and surfaces are an important cause of foodborne illnesses. Let's clean it up and keep it clean.
Bacteria multiply rapidly between 40 and 140 °F - to keep the dangerous foods outside this range.
Thoroughly wash all fruits and vegetables since you have no idea where it has been.
Meat Handling
Thaw all frozen meat in the refrigerator. About 5 hours per pound, so plan ahead.
Marinate foods in the refrigerator, not on the counter.
Toss away any used marinade. It is contaminated. You should reserve some unused marinade separately for cooking if needed.
Wash everything that touched raw meat or poultry before using it again.
Cooking temperatures: These are the minimum safe temperatures and are NOT NEGOTIABLE. I don't care what Uncle Joe says or some misinformed TV cook says. It is your responsibility not to cause food-related illness at your home. Just don't serve Uncle Joe his undercooked burger.

Serving Safely - you made it safe; let's keep it safe.
Cold foods are safe:
If set out, then no longer than 2 hours in temperature under 90°F.
Or 1 hour if the temperature is above 90°F.
Or you can keep it cool to 40°F or less.
Hot food should be kept at or above 140°F.
Leftovers: Refrigerate or freeze leftover foods promptly. If it is over the time limits, then discard it.
Other Safety Issues
Since this is a cooking blog, I will concentrate on the food-related safety tips here, but there are many other safety issues other than food needed to keep them all safe. See the Red Cross for a good summary.
My list is just some basic reminders of food safety. For more food safety information, please check The FDA.
Originally Published July 2, 2013, and updated yearly for republishing.