An Alton Brown inspired pork tenderloin infused with a chipotle lime marinade that will leave them asking for more. Just follow these easy step by step photo instructions.
Introduction
A different taste from my usual tenderloin and a much different technique. You can check the original Food Network / Alton Brown version
I have simplified the cooking method with my usual gas grill technique. I have provided some options that will make this tasty grilled tenderloin friendlier for most home grillers.
My Rating

This is really a "tweener" meaning between 4 and 5. I have done this a number of times, and I'm still there. But I do love Alton Brown, so thumb on the scale for a 5.
🐖The Pork Tenderloin
The tenderloin refers to the psoas muscle along the lower back. It is chicken tenders in the chicken or beef tenderloin (filet mignon) in cattle. The psoas is generally the most tender cut since it is not used for movement.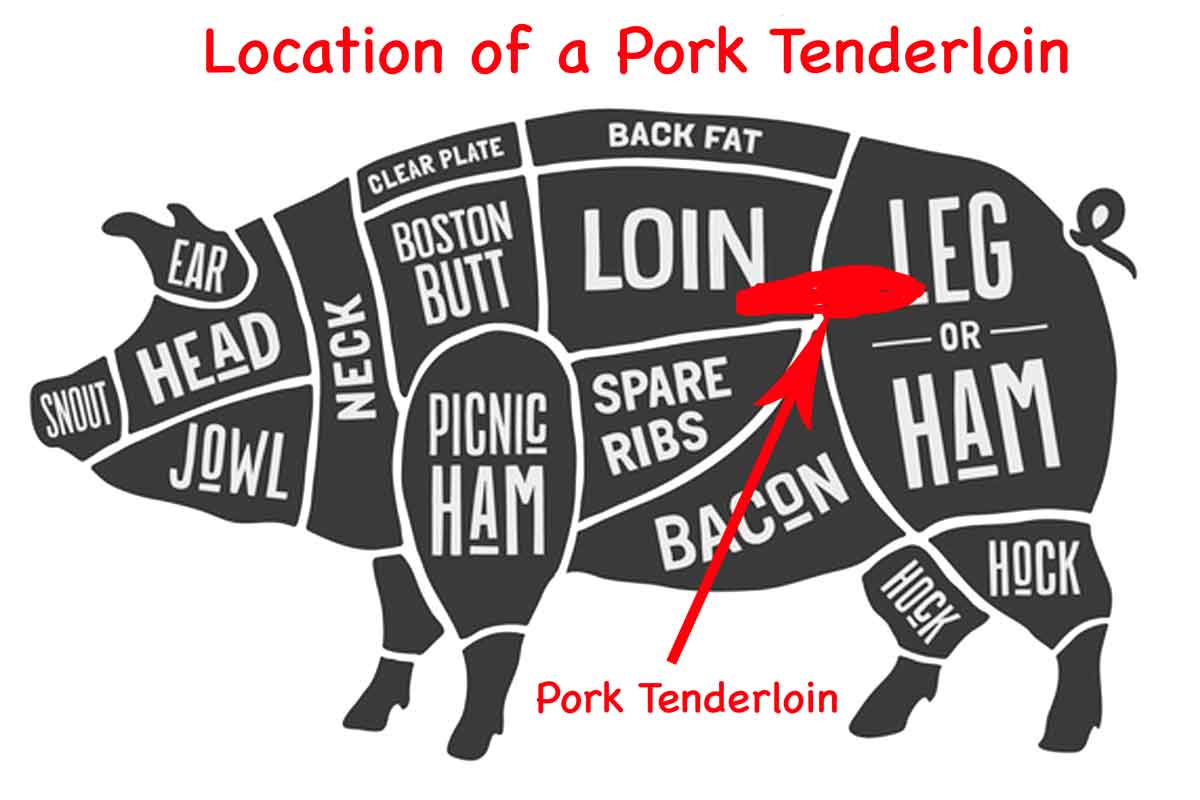 A Pork Loin is NOT a pork tenderloin!!!!
Most pork tenderloins will be between 1 and 1 ½ pounds. A very large tenderloin may come close to 2 pounds.
PLEASE BE SURE YOU HAVE A TENDERLOIN AND NOT A LOIN. They need to be cooked differently, and this recipe will fail you.
One of the keys to grilling a pork tenderloin correctly is to realize it is not round, flat, nor even square. It is a triangle, so there are three sides when you rotate, you so by thirds.
So, whether cooking on a grill or in a pan, cook three sides and don't force it into a shape that is not natural.
👨‍🍳The Marinade
Changes I made were more related to the desire to use what I always have on hand or readily available.
The Lime: I don't keep fresh limes, so I used lime juice and skipped the zest. I would add this if I happened to have it.
The Chipotle in adobe is always a problem for me. It is hard to find around here and to open a can and trash the rest just bothers me. I used some Penzey Chipotle powder and had good results with that here and in may other recipes.
The Honey: The original Alton Brown recipe use ¼ cup of honey. That is just way too sweet for our taste. I tend to like brown sugar as a better taste match for pork and lime. So I have given a range for the honey, and in the recipe notes, I have given the option to use brown sugar.
The Garlic: In my house, the garlic gets doubled. You can never have too much garlic in the recipe notes.
How Long to Marinade?
The original recipe suggests 6-24 hours. That is a long time. My first cooking of this recipe was exactly the ingredients and 24 hours marinade.
So at this time, I aim for 1-3 hours. More seems to be a waste to me. As little as 30 minutes will give very good taste.
♨️The Grill
Almost any gas grill will do. We want a grill surface temperature of 450 to a maximum of 500. For me, my grill is hot, so that is about 50%. Most other grills will be about medium high.
Investment of $10 in a grill surface thermometer is always a good idea. DO NOT look at the thermometer on the hood of your grill; it is not even close.
For help on grill surface temperature, please see my A Beginners Guide to Grill Temperature on a Gas Grill..
Charcoal should be fine just don't crank up the heat all the way and watch the internal temperature.
Of course, preheat, clean and brush the grate with vegetable oil.
📖Grilled Pork Tenderloin Recipes
How to Grill a Pork Tenderloin on a Gas Grill
Grilled Balsamic Garlic Pork Tenderloin
Grilled Honey Garlic Pork Tenderloin
The Best Grilled Pork Tenderloin - Memphis Style

🖼️Step-by-Step Instructions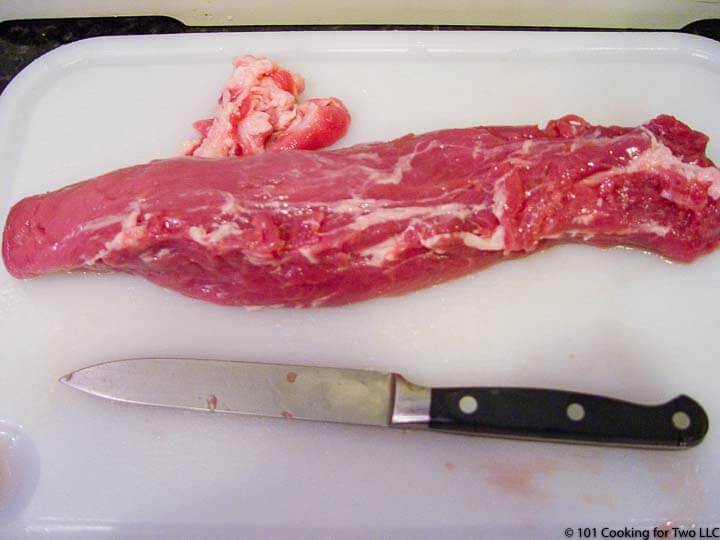 Trim the pork tenderloin and remove the silverskin.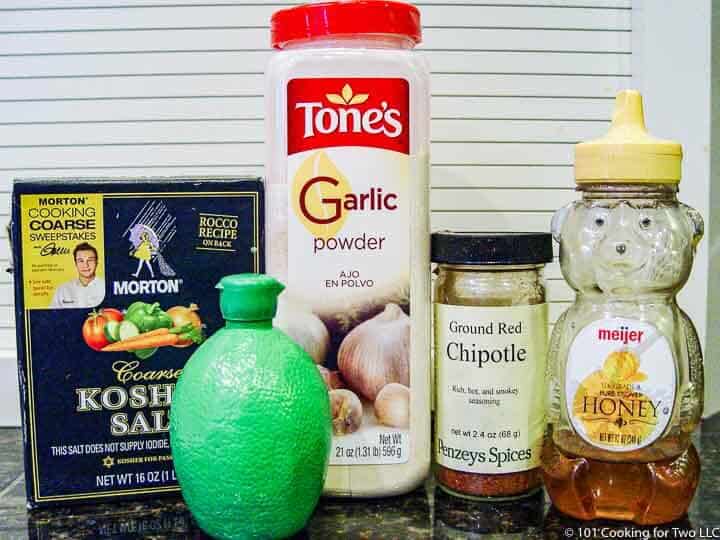 Combine spices with lime juice and honey. Mix well. The Tupperware mixer works well here.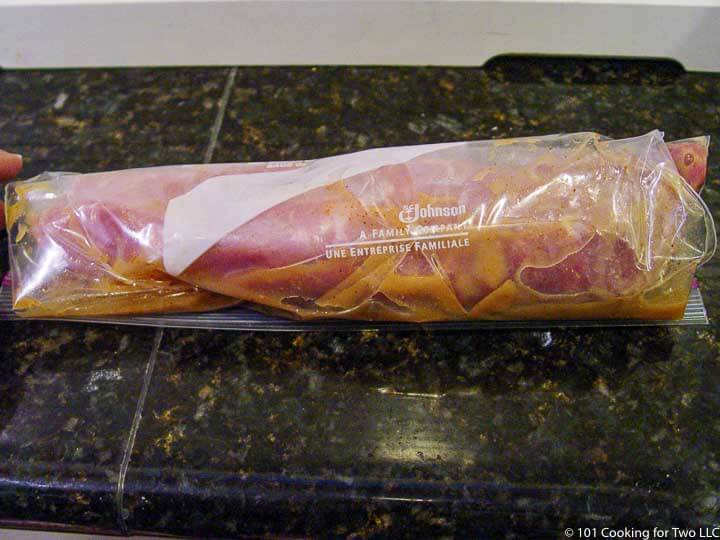 Add half the mixture to a 1 gallon Ziploc, add the tenderloin, remove as much air as possible. Seal and refrigerate for 1 to 3 hours. But up to 24 hours is fine. Refrigerate the second half of the marinade mixture.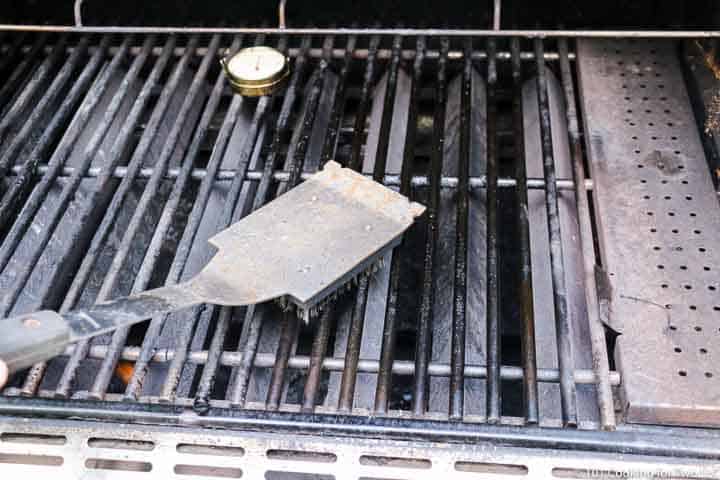 Remove the tenderloin from the refrigerator and allow to rest at room temp for 30 minutes. Clean and oil grates. Preheat grill to a surface temperature of about 450°. That is medium on my grill, which is hot. Most grills will be medium-high.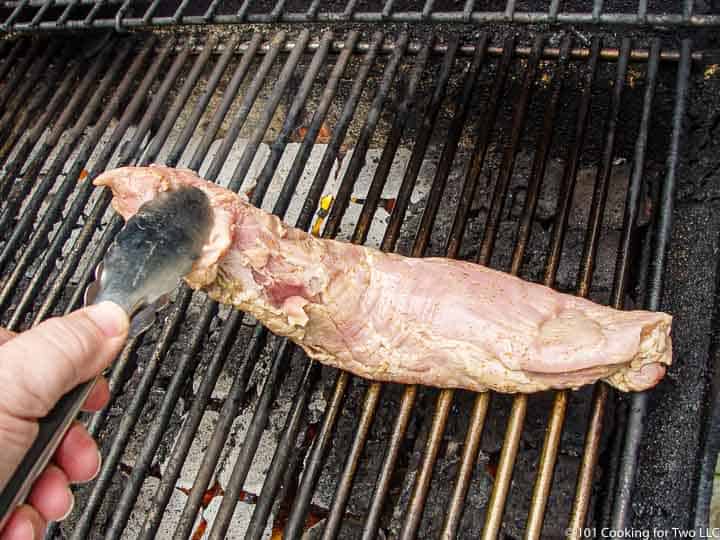 Place over direct heat. Cook with a closed lid. Rotate the tenderloin ⅓ every 5 minutes for about 20-25 minutes until an internal temperature of 140°. Please never cook by time alone. Use an instant-read thermometer, please.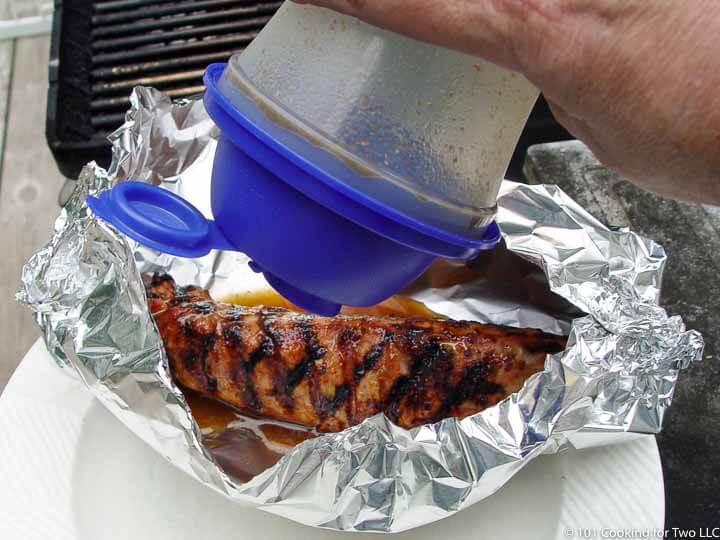 Make an aluminum foil "boat." Add reserved marinade to the foil boat and moved tenderloin to the boat. Seal the foil tightly and allow to rest at room temperature for 10 minutes. FYI, I checked the temp at this point, and it was 151°.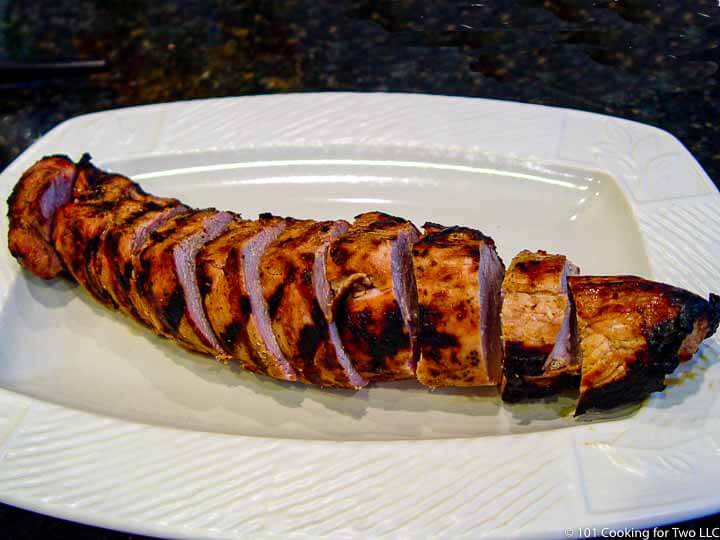 Serve and say, "THANK YOU, ALTON."


Do you want more recipes from 101 Cooking for Two? Sign up for the newsletter and get all posts delivered straight to your inbox!
📖 Recipe
Originally Published August 13, 2011. Updated with expanded options, refreshed photos, and a table of contents to help navigation.