Welcome to the annual dogs in spring post. The flowers are finally blooming, so it is time for one of my favorite posts. I do love pictures of dogs with flowers.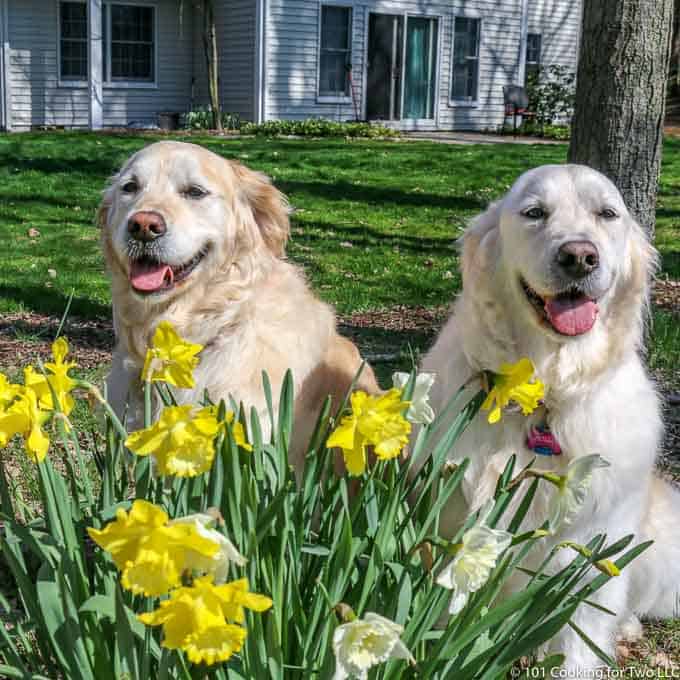 Editor's note: Since this is an annual post of pictures, I re-edit the text and add this year's pictures. Originally published April 17, 2017, which included pictures from multiple years.
2018 Dogs in Spring Pictures
Before we get to more dog pictures, we had a guest appearance at the pond in our backyard. Say Hi to Mr. Bald Eagle. This is the first eagle we have seen on our pond.
Eagles are becoming more common in our areas. But our pond, which was teaming with fish, suffered deep freeze a few years ago killing all the fish.  While a few small fish are slowly coming back, it will take years to recover. Hopefully, Mr. Eagle is a good sign.
2017 Dogs in Spring Pictures

There is nothing like a good run in the spring. And our paws aren't even getting muddy.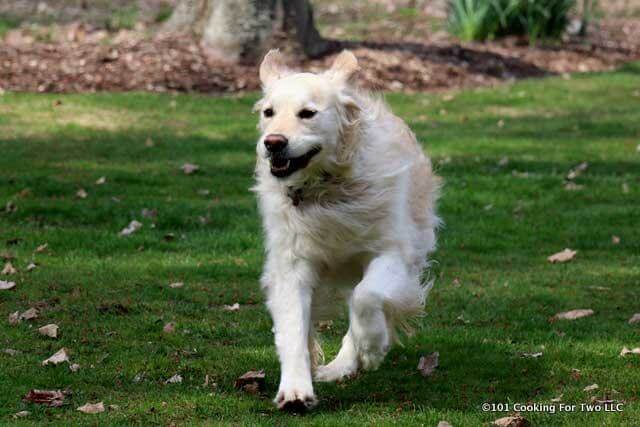 2016 Dogs in Spring pictures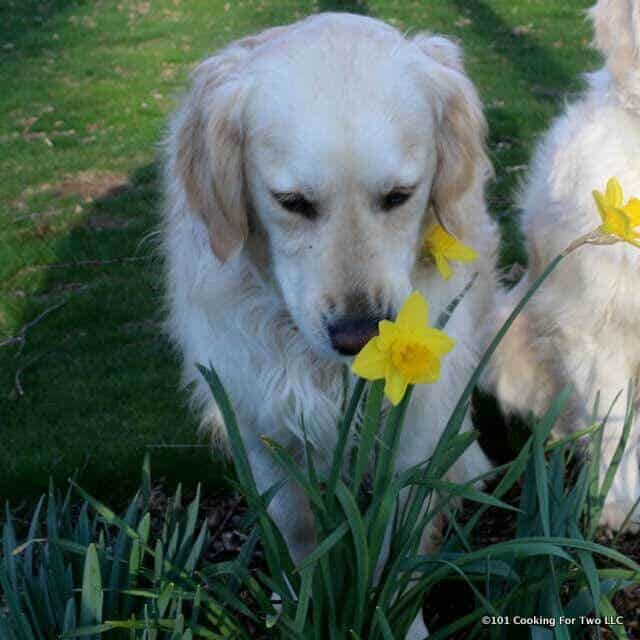 2015 Dogs in flower pictures
2014 Dogs in flowers pictures – we were babies
Check Out Other Great Dog Things
Have a great spring.
DrDan
Originally Published: April 17, 2017