We hope everybody had a great Easter weekend. The flowers are blooming, so it is time for the "annual" dogs in spring post. I love pictures of dogs with flowers.


But before we go to all the dog pictures, a couple of post-Easter "what to do with that ham" recipe recommendations.

What to do with all that ham?
Everyday Scalloped Potatoes and Ham
What to do with that ham bone?
Crock Pot Ham Bone and Bean Soup
I'm supposed to be working on a recipe post, but I'll do that tomorrow, maybe. I have a couple pending more testing then pictures. So a few more days at least
There is nothing like a good run in the spring. And our paws aren't even getting muddy.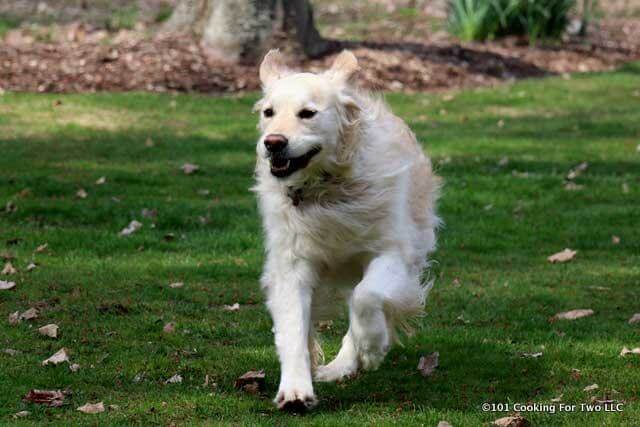 2016 Dogs in Spring pictures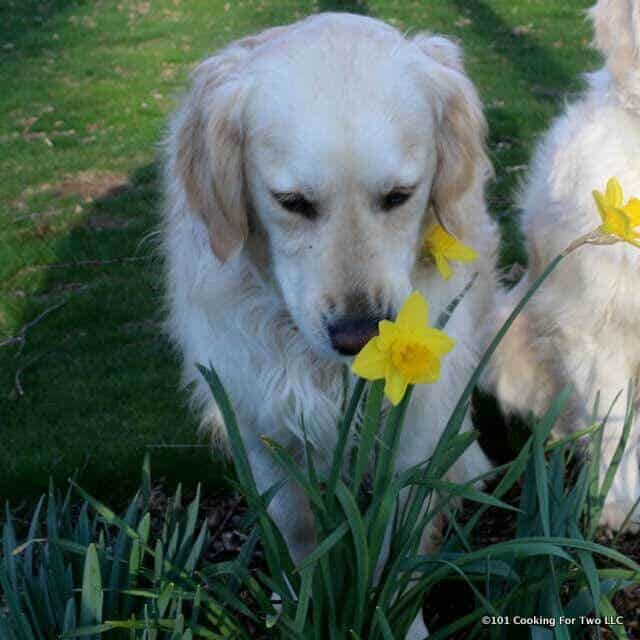 2015 Dogs in flower pictures
2014 Dogs in flowers pictures – we were babies
Have a great spring.
DrDan
April 17, 2017
(Visited 1 times, 1 visits today)