We all need a smile and this is one of my favorite posts every year. And over the years, the dogs in leaves post have be favorites. But they and I are getting old. Here are the top years of this blog tradition.
I usually gather the fall leaves and let Molly and Lilly run through them. So simple, but I love the photos. I think you will agree; they were good dogs for the photos.
Jump To:
Dogs in Leaves - 2018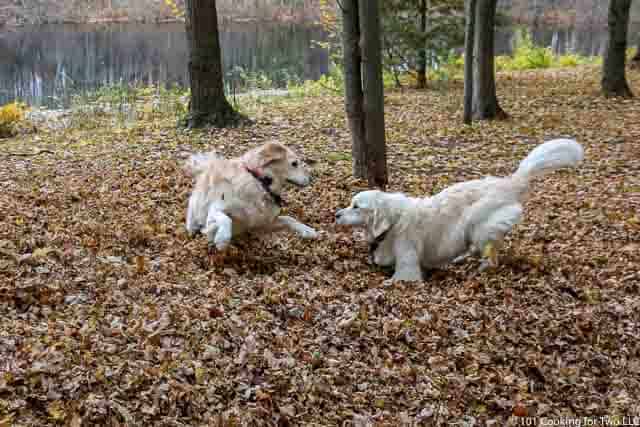 Dogs in Leaves - 2017

Dogs in Leaves - 2016

Dogs in Leaves - 2015
We hope you enjoy the pictures.
Molly, Lilly, Wifo, and DrDan
Originally Published October 28, 2018 but now combined with multiple years.