I admit this is one of my favorite posts every year. I gather leaves and let Molly and Lilly run through them. So simple but I love the photos. I think you will agree; they were good dogs for the photos.


Editor's note: This is an encore presentation of the 2018 post due to weather (see photo below) and some health issues. Please enjoy these 20 pictures picked from over 100 taken at the 2018 year's photo shoot.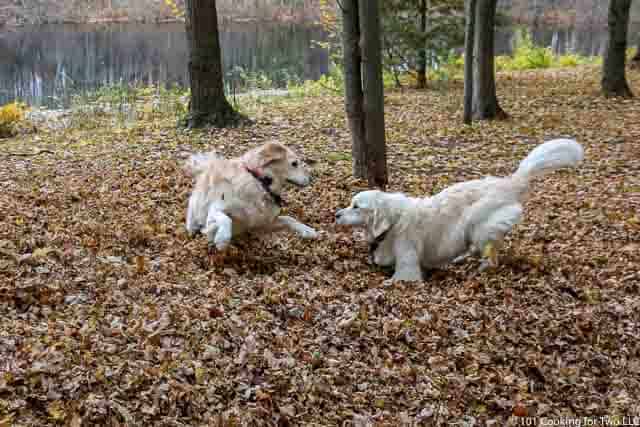 The End

Previous Dogs in Leaves
Please enjoy the rest of your weekend and have a good fall.
Molly, Lilly, Wifo, and DrDan
Originally Published October 28, 2018