It is rerun time. We all need a smile right now and this is one of my favorite posts every year. I'm not able to create the leaf pile this year, but 2018 was exceptional so please enjoy it again.
I usually gather the fall leaves and let Molly and Lilly run through them. So simple, but I love the photos. I think you will agree; they were good dogs for the photos.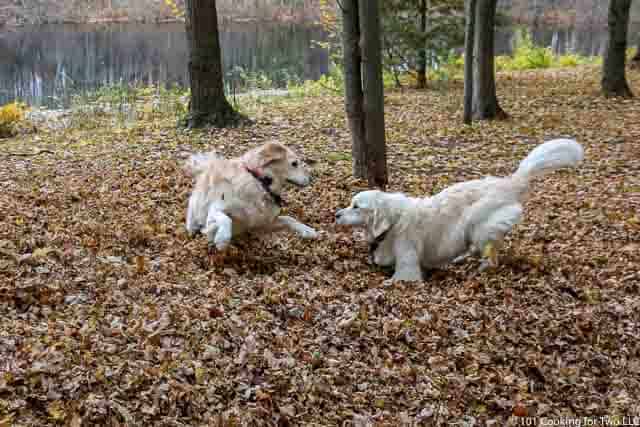 The End

Previous Dogs in Leaves
Please enjoy the rest of your weekend and have a good fall.
Molly, Lilly, Wifo, and DrDan
Originally Published October 28, 2018