Whole oven-roasted beef tenderloin is the absolutely best meal you can offer for extra special occasions. Just follow these easy instructions.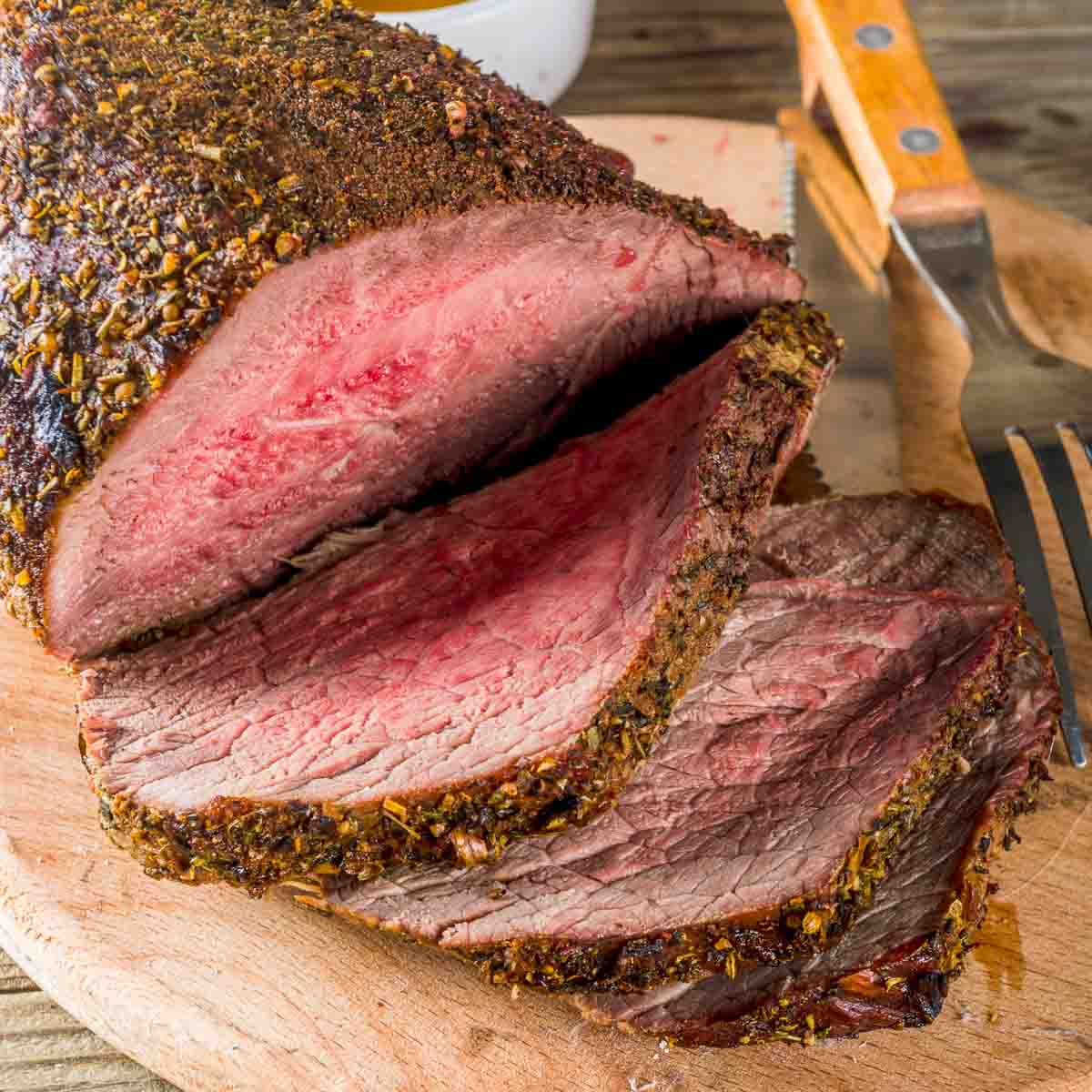 Introduction
This is our traditional Christmas dinner. We cook the whole thing at once. My wife refuses to do turkey for Christmas... too much work.
I do this to keep the work down and increase family time. So the absolute best meal for me is beef.... beef tenderloin specifically. And this is the best
My Rating

An easy 5. As good as it gets.
🐄Beef Tenderloin
Beef tenderloin is a large muscle in the upper back of the cow. The psoas muscle gets very little work and no weight-bearing, so it is very tender.
What To Buy?
It is all about quality here, more than almost any other cut of beef. Prime is the top 2%; you can buy it for $35 per pound, which I have done at the best meat shops.
Next, just under Prime, is Choice. About half the beef sold in the USA is Choice, which you should usually buy. It will be about $10-15 per pound.
Select is next but just say no. If you see a beef tenderloin that does not have one of these three ratings, it is guaranteed to be bad.
How to Trim: An excellent guide to trimming a whole beef tenderloin is at Serious Eats - How to Trim a Whole Beef Tenderloin for Roasting. But I usually don't bother tieing.
⏰🌡️How Long and Final Temperature
One thing about doing a whole tenderloin is that various parts will cook faster or slower, depending on the thickness. This is great in large groups where we get anywhere from rare to well done (not recommended) requests.
Roast for 15 minutes at 450°. After the first 15 minutes, reduce heat to 325° and roast for about 10-12 minutes per pound. But as always, cook to a final internal temperature.
🔥What About the Smoke?
You will probably have some smoking from the oven due to the fat and the high temperature to start.
So you have some choices.
You can just realize it will probably happen and live with it.
You could add some water to the pan under the rack, so when the fat melts, it hits the water .(max temp of 212

°

) instead of the 450

°

pan.
📖Other Beef Tenderloin Recipes
Pan Seared Oven Roasted Filet Mignon
How to Grill a Filet Mignon on a Gas Grill
Editor note: Originally Published January 3, 2010. The original photos for this post were lost. It was the first month of the blog, and I wasn't the most organized blogger. But they were probably bad anyway. I have substituted some stock photos that represent the recipe well. But no step-by-step photos. I have rewritten and updated the discussion and clarified the instructions.

🖼️Step-by-Step Instructions
Trim the tenderloin of excess fat and silverskin. Don't try to be perfect.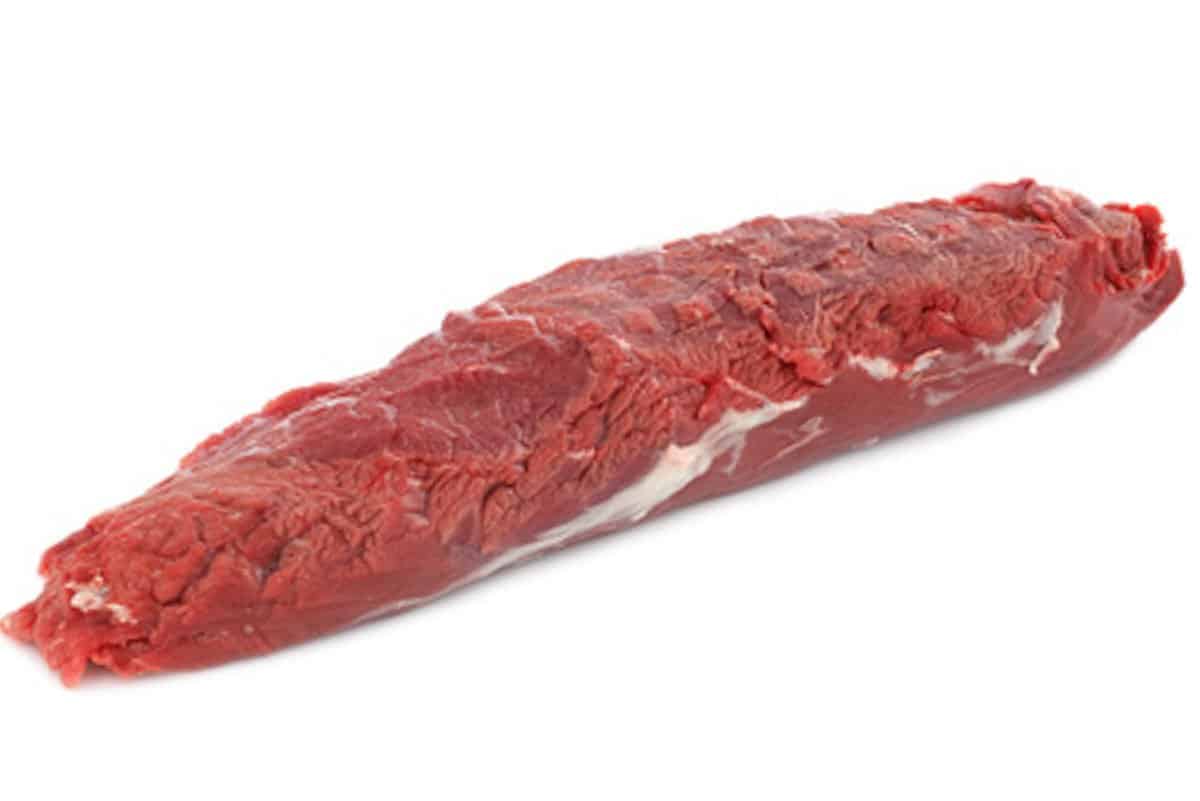 Preheat oven to 450°. Place tenderloin in a shallow roasting pan on a rack. Roll the narrow tail around to double that area and help fit.
Mix oil and garlic and liberally coat the loin—a nice coat of salt and coarse pepper. You may also add other spices like thyme if you wish.
Place on a center rack with a meat thermometer—roast for 15 minutes at 450°. After the first 15 minutes, reduce heat to 325° and roast for about 10-12 minutes per pound.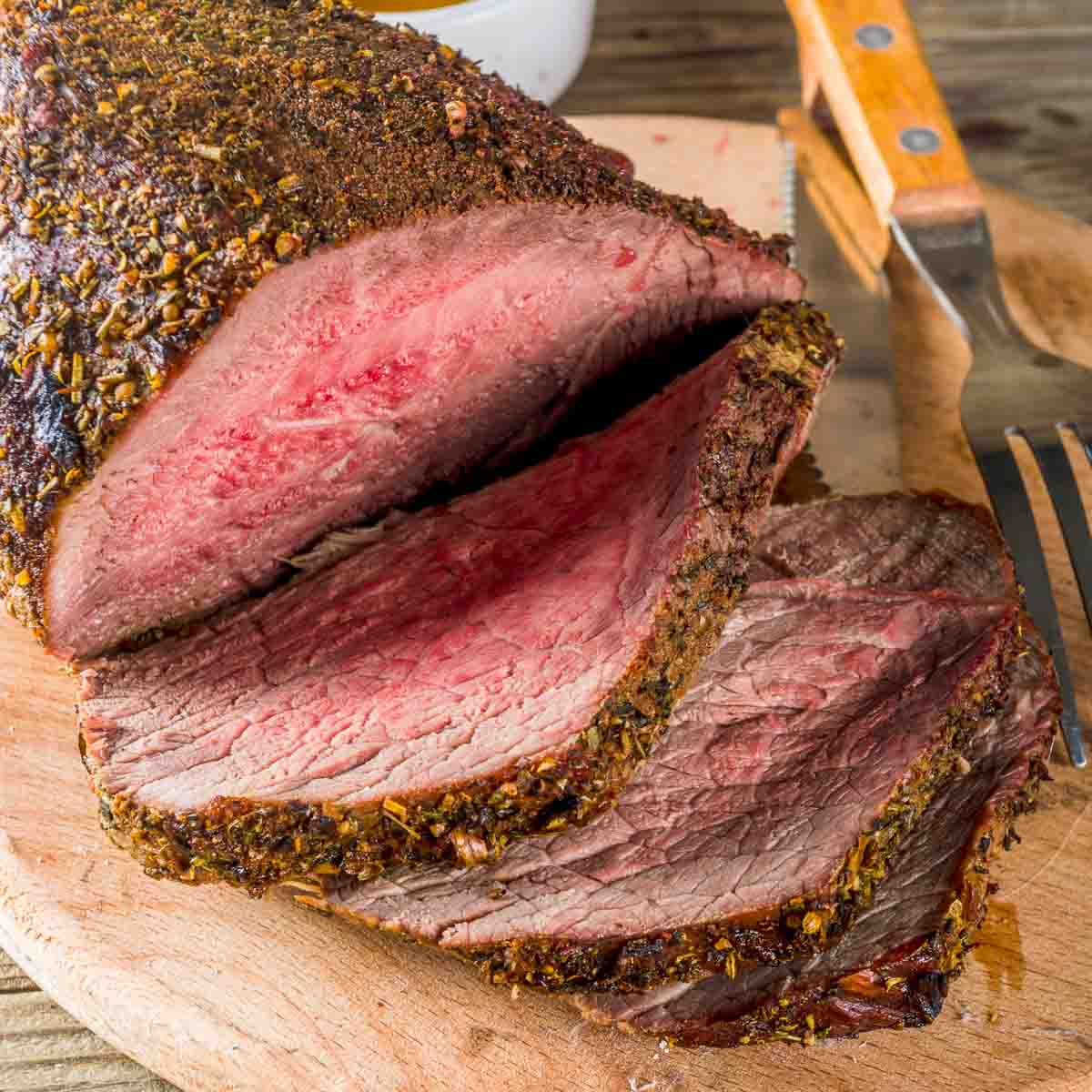 Remove at 130°-150° internal temperature in the thickest part per your desire — tent for about 10 minutes before slicing. The final temperature will rise about 5°.


Do you want more recipes from 101 Cooking for Two? Sign up for the newsletter and get all posts delivered straight to your inbox!
📖 Recipe