Faster than a speeding pizza dude. Using a non-yeast biscuit dough, you can make this with common pantry ingredients. Have this biscuit deep dish pizza tonight with these quick and easy photo instructions.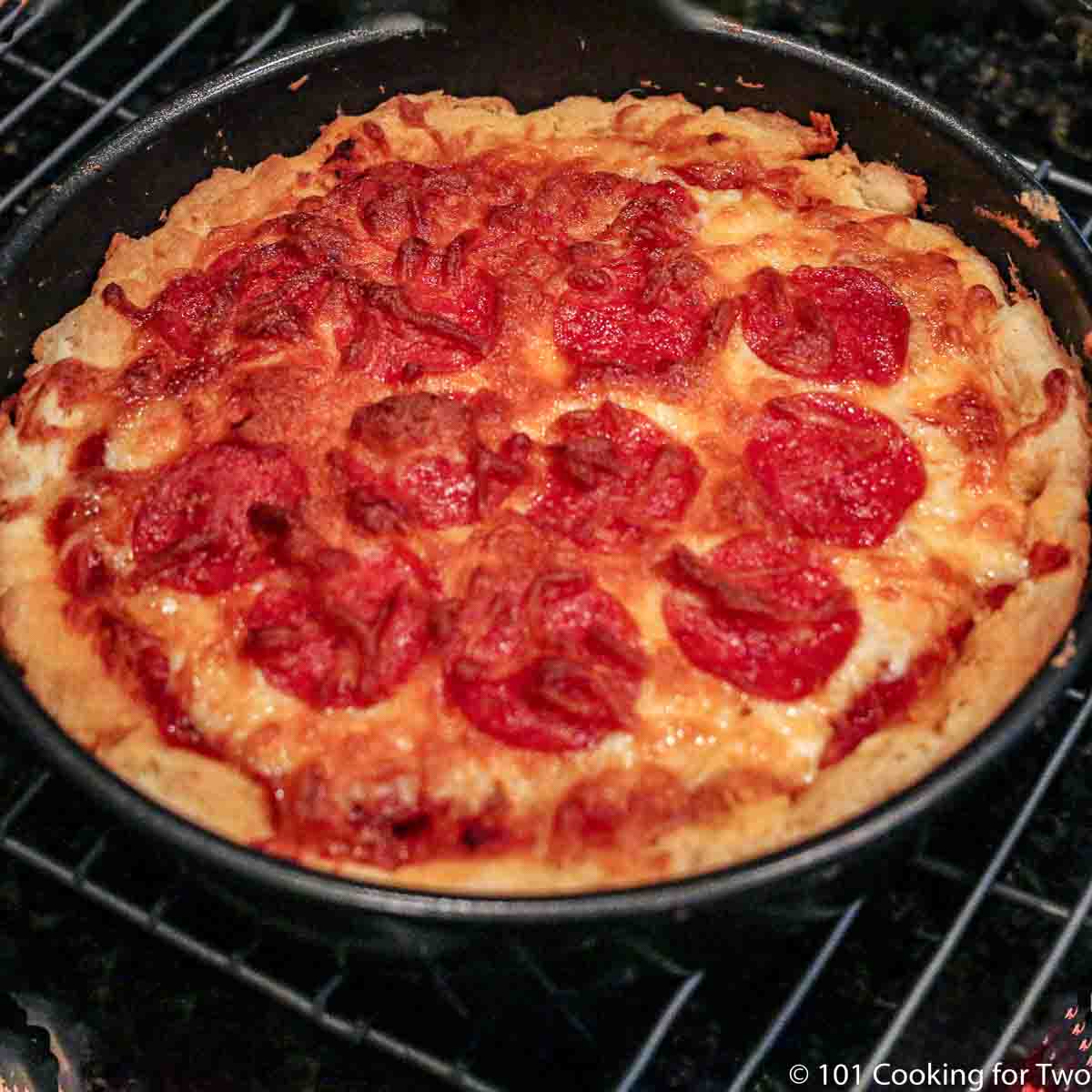 Introduction
Pizza, we all love it but making it at home is more work than many want to try (it isn't THAT hard... ). So a biscuit-based crust is a good substitute. It's quick, easy, and tasty.
I started with a basic biscuit recipe. I added butter to the dough under the dough and on top of the dough. It is not health food, you know.
My Rating

This is a great substitute for a yeast-based dough when you're in a hurry. A high 3 or low 4.
Pizza Size
I have set this recipe size to a nine-inch round or a 6X9 baking dish. You can adjust it up to a 12 inch round or 9X13 rectangular pan by increasing the recipe by 50%. That is easily done by adjusting the number of servings in the recipe card below.
You could increase to a 15-inch round pan by doubling the recipe but you will have a thinner crust.
Pizza Sauce
This pizza takes very little sauce; about ¼ cup. So, I generally will just use a jar sauce. But you can make a sauce. It is a lot better but you will end up making 12 oz. but only use 2 oz. But it will freeze well.
My suggest sauce: One 6 oz can of tomato paste and 6 oz water. 1 teaspoon salt, ½ teaspoon pepper, 1 clove garlic, about half a small chopped onion, and 1 teaspoon oregano. A pinch (¼ teaspoon) crushed red pepper (optional.)
The tomato paste gives a touch of sweetness and deeper tomato taste than sauce.
Toppings
Top anyway you want. Do it Chicago style with the cheese on the bottom. Load it with veggies, chicken, or anything you want. As always, do NOT use raw meat.
📖Pizza Recipes
Basic Homemade Pizza Dough - includes complete homemade pizza instructions

🖼️Step-by-Step Instructions
Preheat the oven to 400° convection or 425° conventional oven.
Start with four tablespoons of butter and microwave until melted. About 20 seconds.
Combine two cups flour, one tablespoon baking powder, one teaspoon salt. Add ¾ of the melted butter and one cup of milk. Mix until combined. Do not over mix.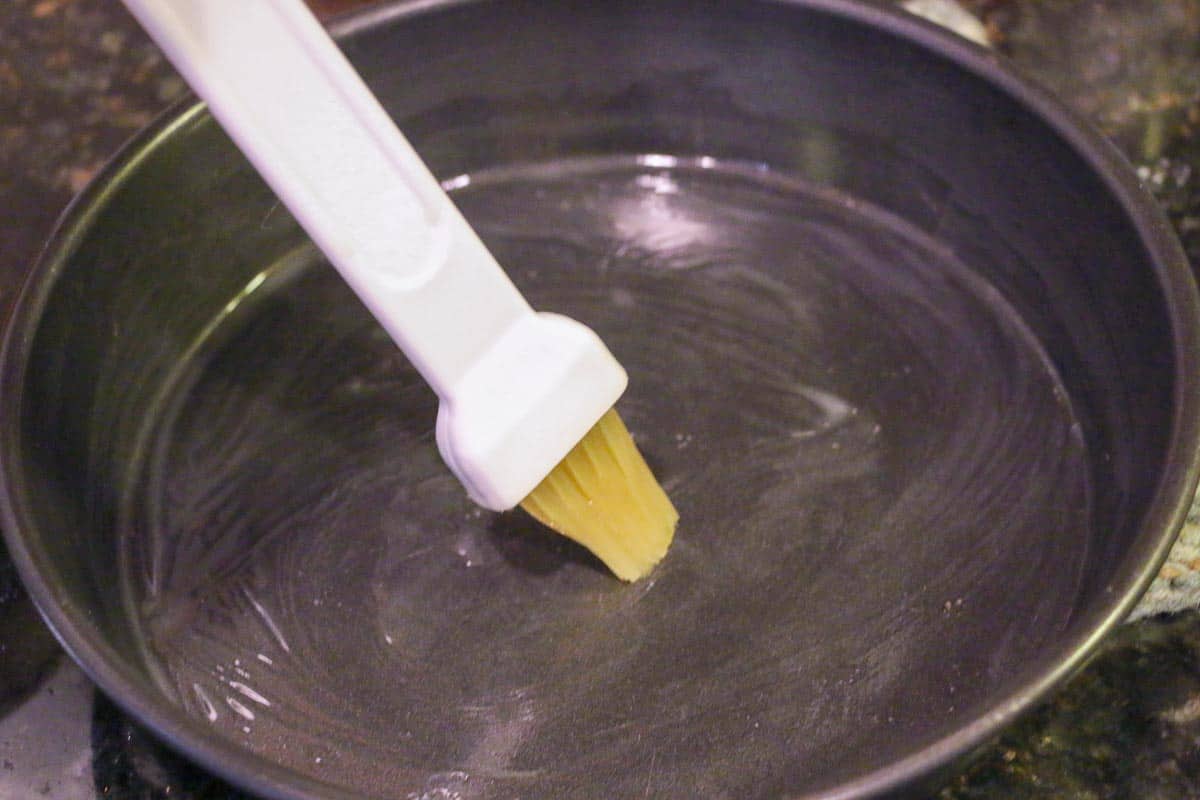 Bush a 9 inch round pan with the melted butter.
Pat the dough into the pan. Brush with butter and pat the dough more and up the side of the pan some.
Fill with toppings of choice. I just did pepperoni. You need about ¼ cup of sauce and 1 cup of mozzarella cheese.
Bake until golden brown. 18-20 minutes.


Do you want more recipes from 101 Cooking for Two? Sign up for the newsletter and get all posts delivered straight to your inbox!
📖 Recipe
Editors Note: Originally Published May 20, 2014, Updated with expanded options, refreshed photos, and a table of contents to help navigation.