Delicious quick and easy French bread pizza is perfect for that quick evening meal or a party. And at only 20 minutes, it's faster than a speeding pizza dude.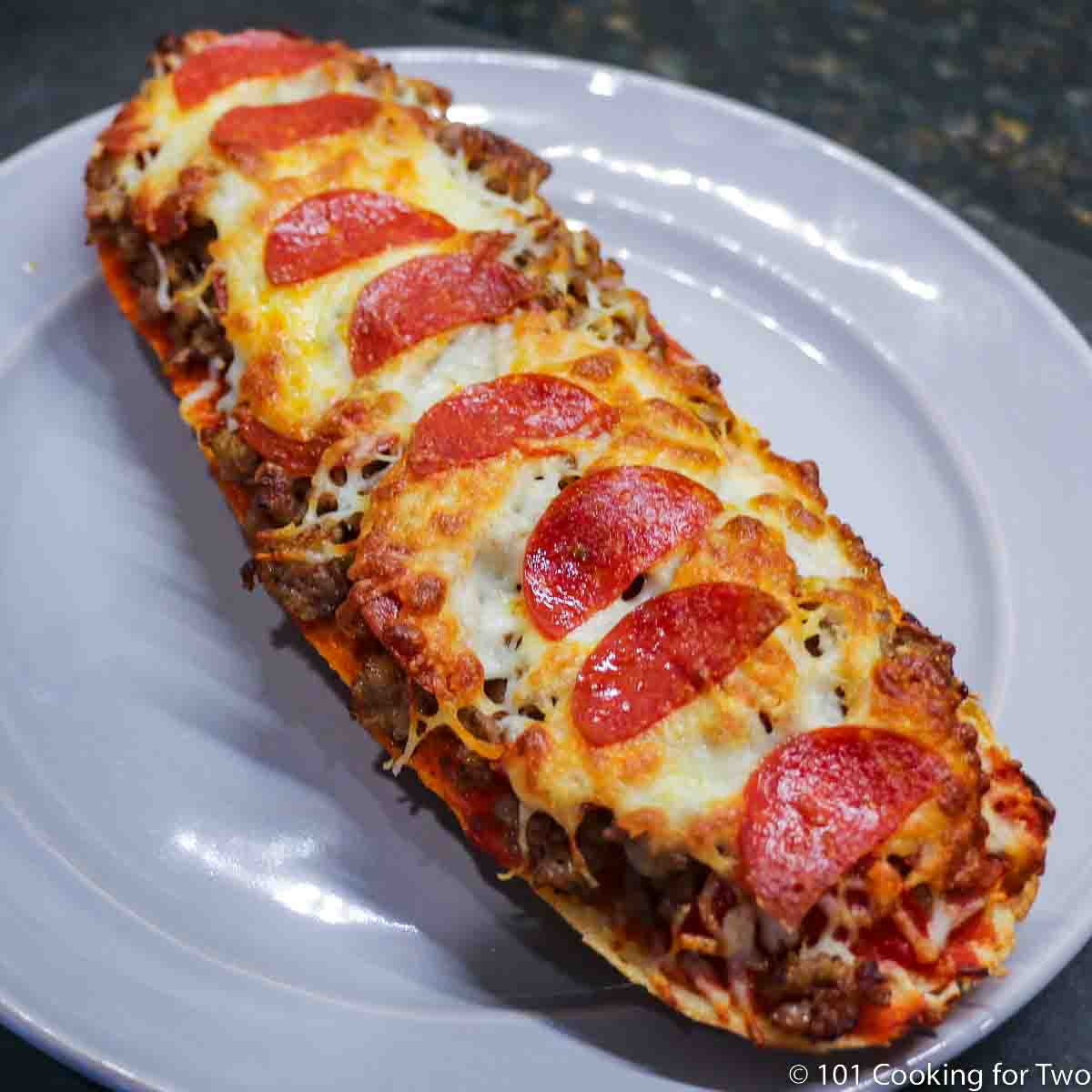 Introduction
We all need a fast and easy dinner at times, but there is no law against it tasting great. You have seen French bread pizza but never really thought about doing it yourself. So let's see how simple it really is to do.
Many home cooks worry about pizza dough. They will use premade; they will buy dough at the store or pizza joint. Just use French bread. So easy.
This is perfect for the family that can't agree on toppings or for parties, cut up as finger food.
My Rating

I do love pizza, but this was just excellent and very little work. Wifo was a solid five also.
🥖Bread
You need nice french bread. This will be half the taste, and bland white bread just won't do. You need to know your baker.
Don't buy the cheap stuff. You want something that tastes outstanding, which comes from some nice gluten development.
Some French bread will have a harder crust. I would opt for a bit softer crust for this recipe, which will usually be sold in plastic instead of paper bags. Definitely, do not buy the baguettes that are sold uncovered.
🥣Sauce
For my "cooking for two" meal, I used about ½ cup of pre-made pizza sauce for the two 9-inch pizzas. If you're doing a large amount for a party, it may be worth making your own.
My homemade sauce recipe: One 6 oz can of tomato paste and 6 oz water. 1 teaspoon salt, ½ teaspoon pepper, 1 clove garlic, and ½ teaspoon oregano. This will make about 1 ½ cups of sauce, which is three times what I use here for two 9 inch pizzas, so you can judge from there. It will freeze well.
Be careful about the amount of sauce. The bread will act like a sponge and absorb it. You want some taste, not a sloppy mess. A little too little is better than too much here.
👨‍🍳Toppings
I'm traditional, so Italian sausage and pepperoni for me. Please note in the pictures that even my normal size pepperoni is cut in half.
Remember, your space is limited, and toppings tended to get out of control, so only one or two will do. Also, don't use anything that will release a lot of fluid, like pineapple.
⏰How Long To Bake?
About 10 minutes at 375° convection or 400° conventional oven. The browning of the cheese will tell you when done. A larger pizza will take slightly longer.
📖Pizza Recipes

🖼️Step-by-Step Instructions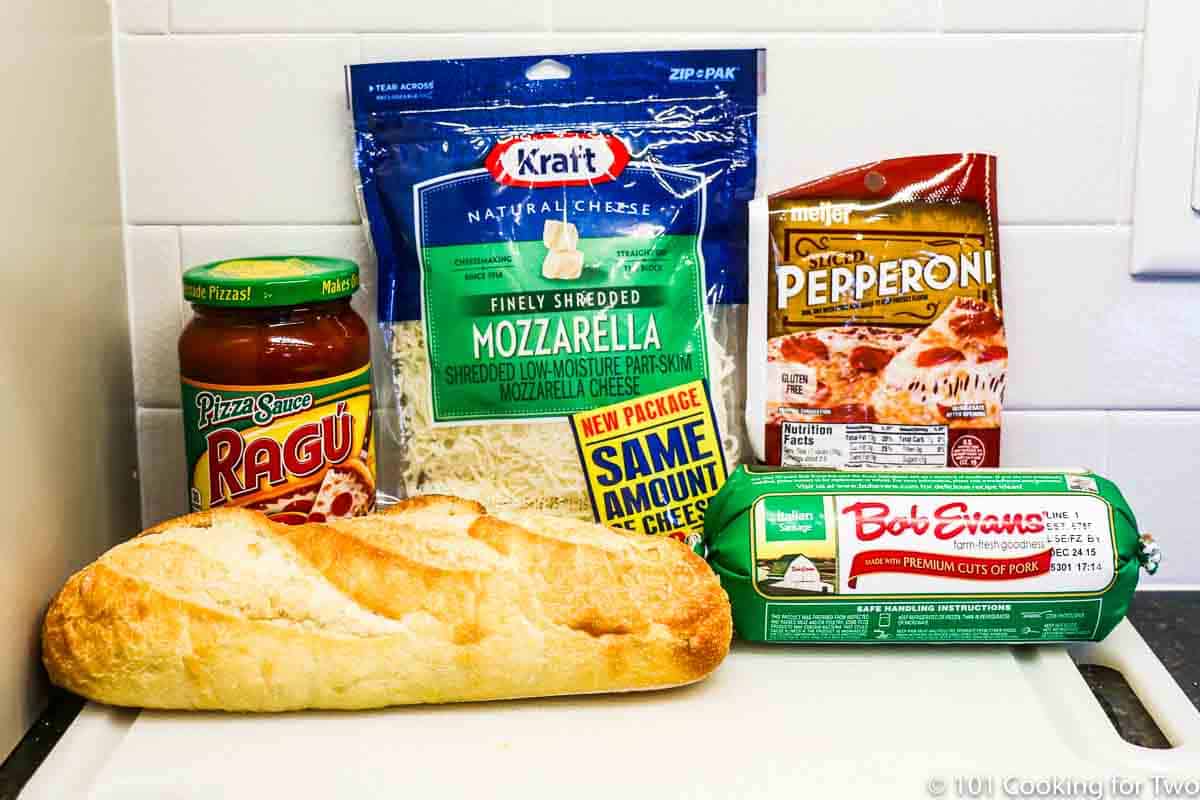 Preheat oven to 375° convection or 400° conventional. While preheating, you should have time to do the preparation of the pizza.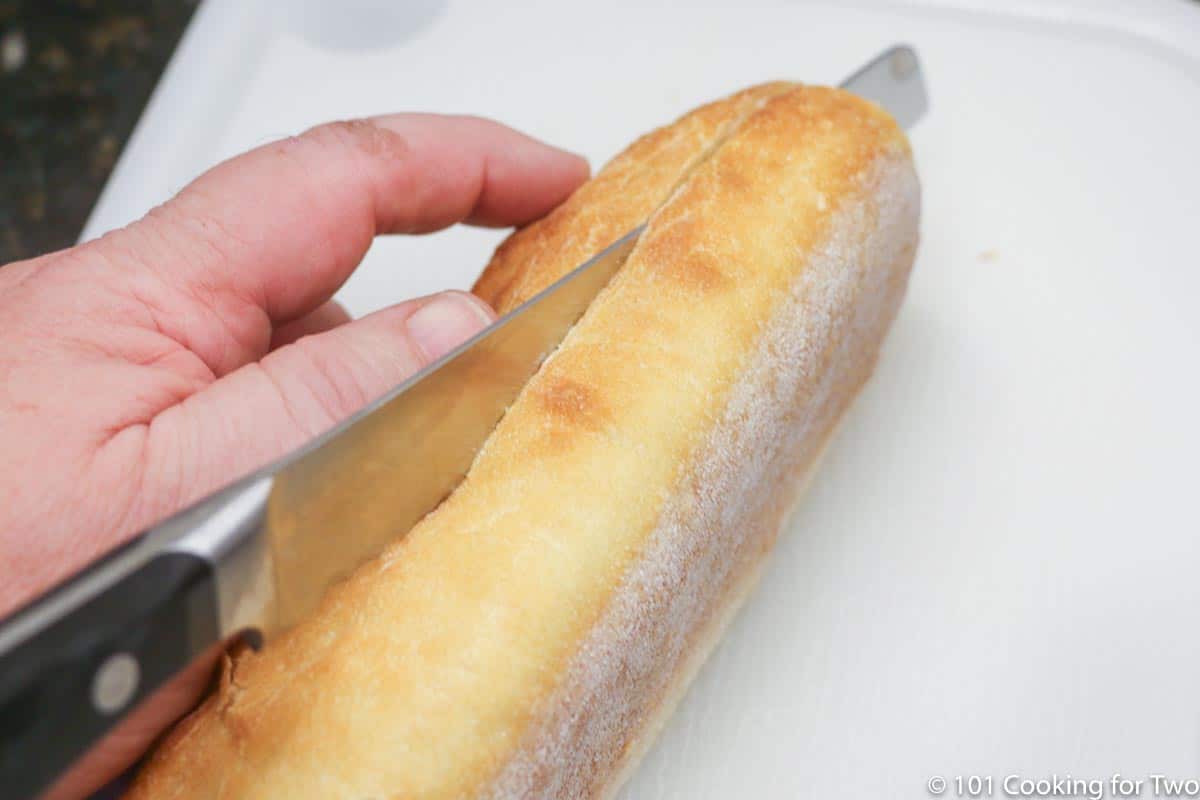 Slice a loaf of French bread horizontally. I used a 9-inch baguette, but any length should be fine. A sub bun would work, also. But the quality of the bread will determine the taste.
Prep toppings. I browned ½ pound of Italian sausage and drained well. Plus, I cut some pepperoni in half.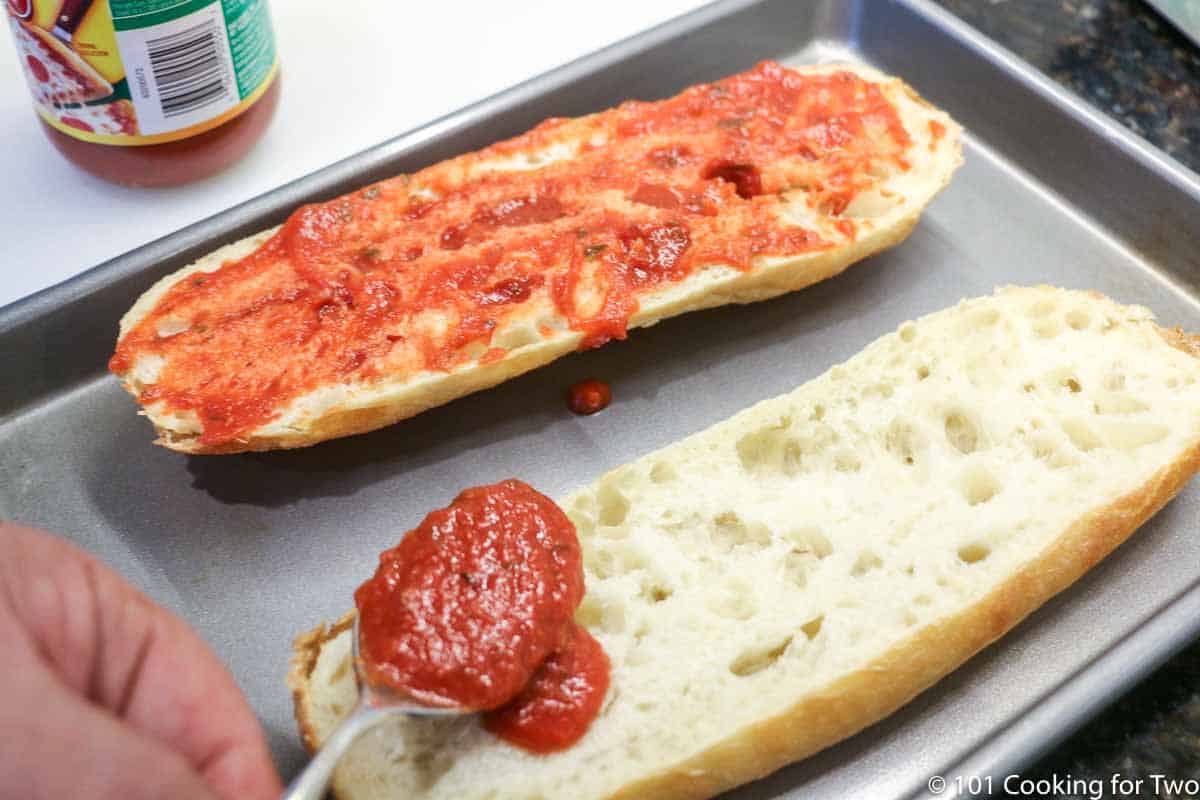 Top with sauce. It took about ½ cup for the two halves.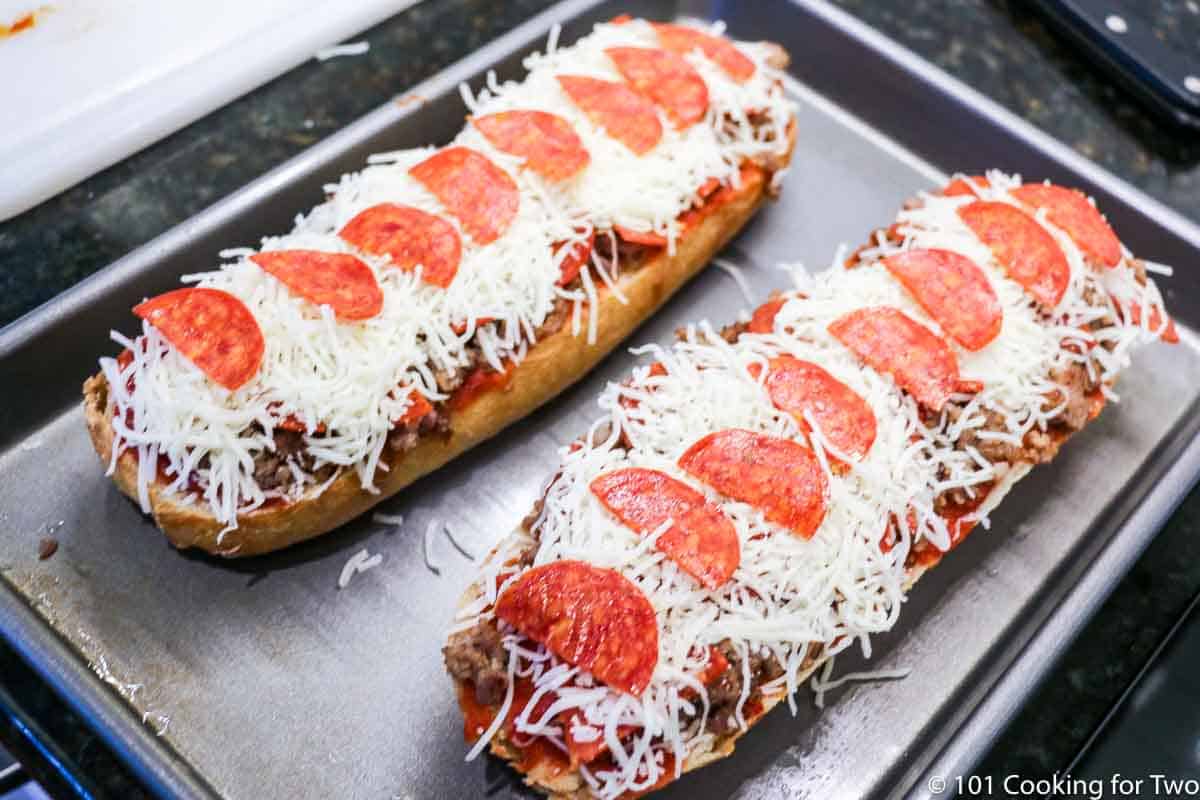 Add toppings.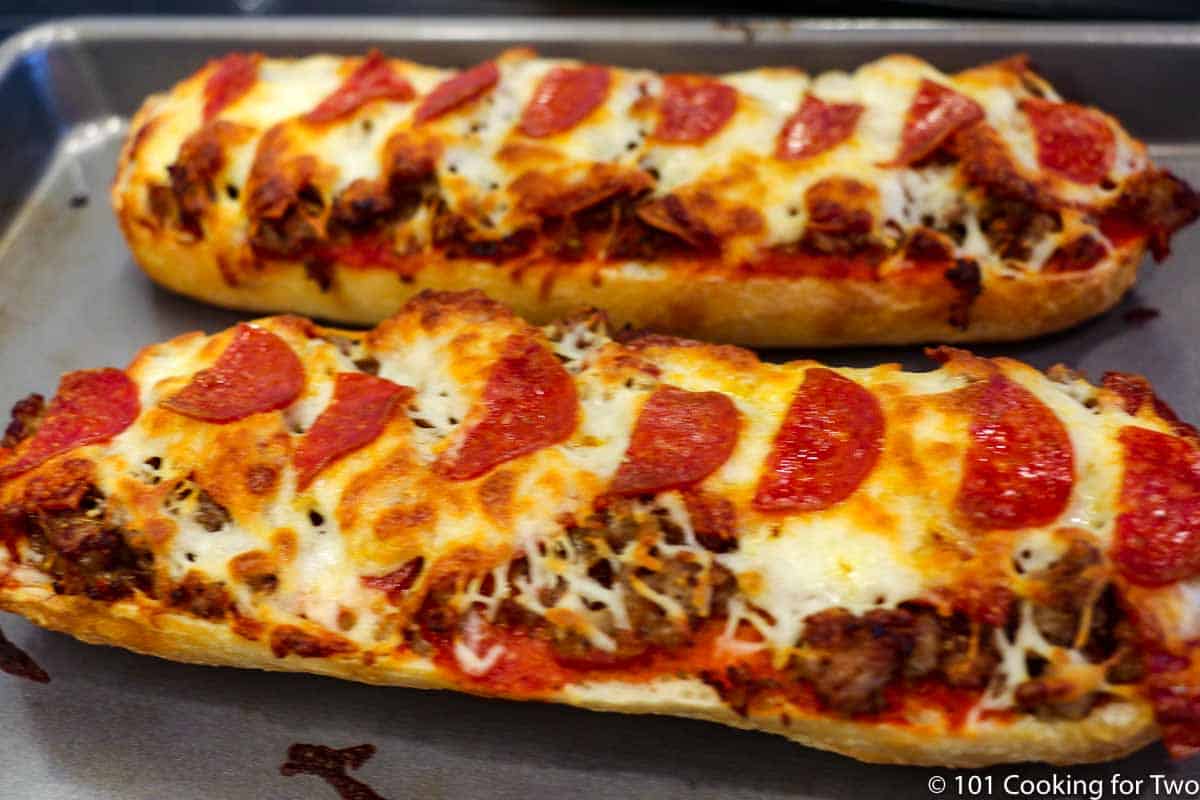 Bake on the middle rack until nicely browned. About 10 minutes.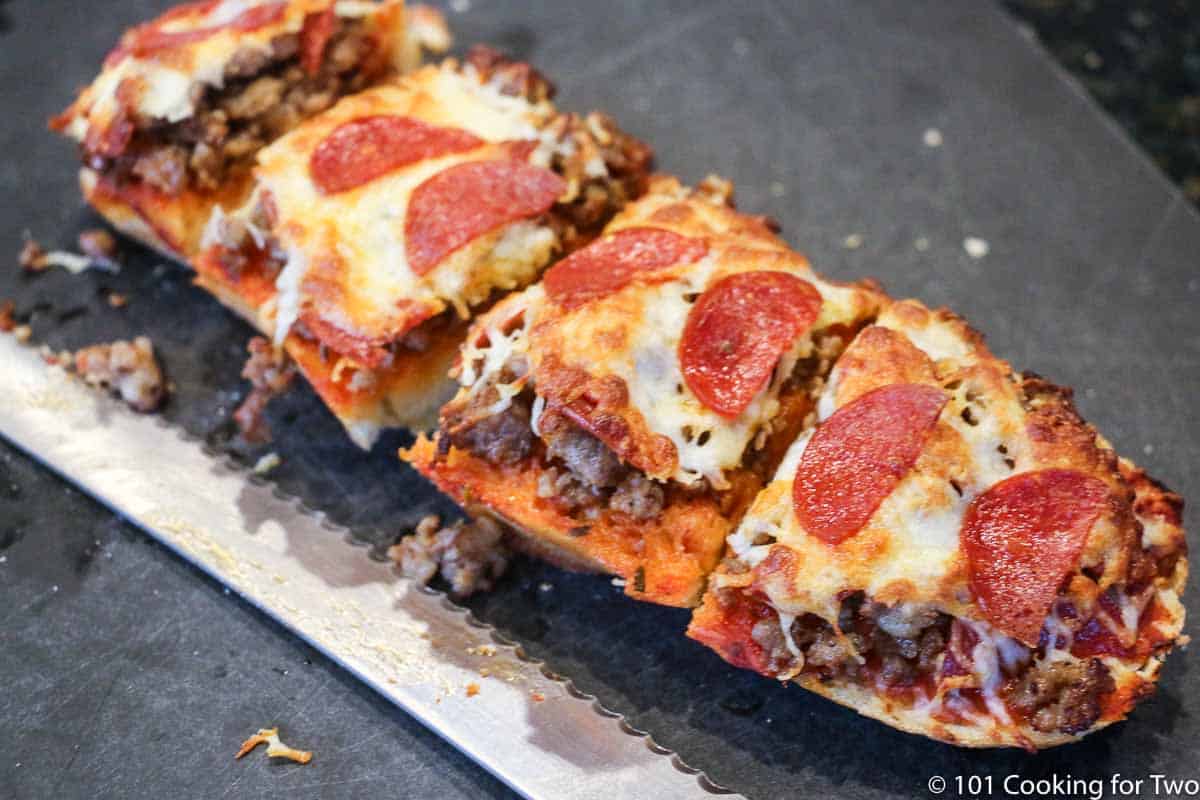 Do you want more recipes from 101 Cooking for Two? Sign up for the newsletter and get all posts delivered straight to your inbox!
📖 Recipe
Publisher Note: Originally Published November 15, 2015. Updated with expanded options, refreshed photos, and a table of contents to help navigation.