Perfect for any occasion, these creamy New York cheesecake bars will impress your friends and family. Scaled to a smaller occasion but easy to double or freeze.
Introduction
Most of our gatherings we host are now smaller, so a huge amount of the sweet treat is a bit of a waste. This is a cut-down version of one of the most common cheesecake bar recipes on the internet.
I did my usual research and found lots of similar recipes. This is good since that means it's solid. I chose the King Author version to adapt since it was already smaller. A little change here and there—more cinnamon, less vanilla, made the lemon optional, and I had exactly what I wanted.
My Rating

Evil good. An excellent bar. Great for a gathering or the family.
📋Ingredients
Like all cheesecakes, things work much better at room temperature. So let the eggs and cream cheese rest at room temperature for an hour or so if possible.
The cream cheese should be of good quality and full fat. This is not health food, so don't try to save a few grams of fat.
I left the lemon juice as an option. You may also add ½ teaspoon of grated lemon peel.
👨‍🍳Recipe Size
This makes an 8 by 8 cake as written. It will make 16 small 2-inch squares, which are great at a party but small. I do a bit bigger and calculate 12 pieces.
A double recipe fits nicely in a 9 by 13 baking dish. A double batch will take about 10 minutes longer to bake.
Please use the parchment paper, or you will probably destroy the bars by removing them from the pan.
❄️Storage
Store refrigerated covered for up to 3 days. Or freeze for up to 3 months.
📖Party Treat Recipes

🖼️Step-by-Step Instructions
Note: all pictures are for a double batch. All instructions and recipe card are for a single batch.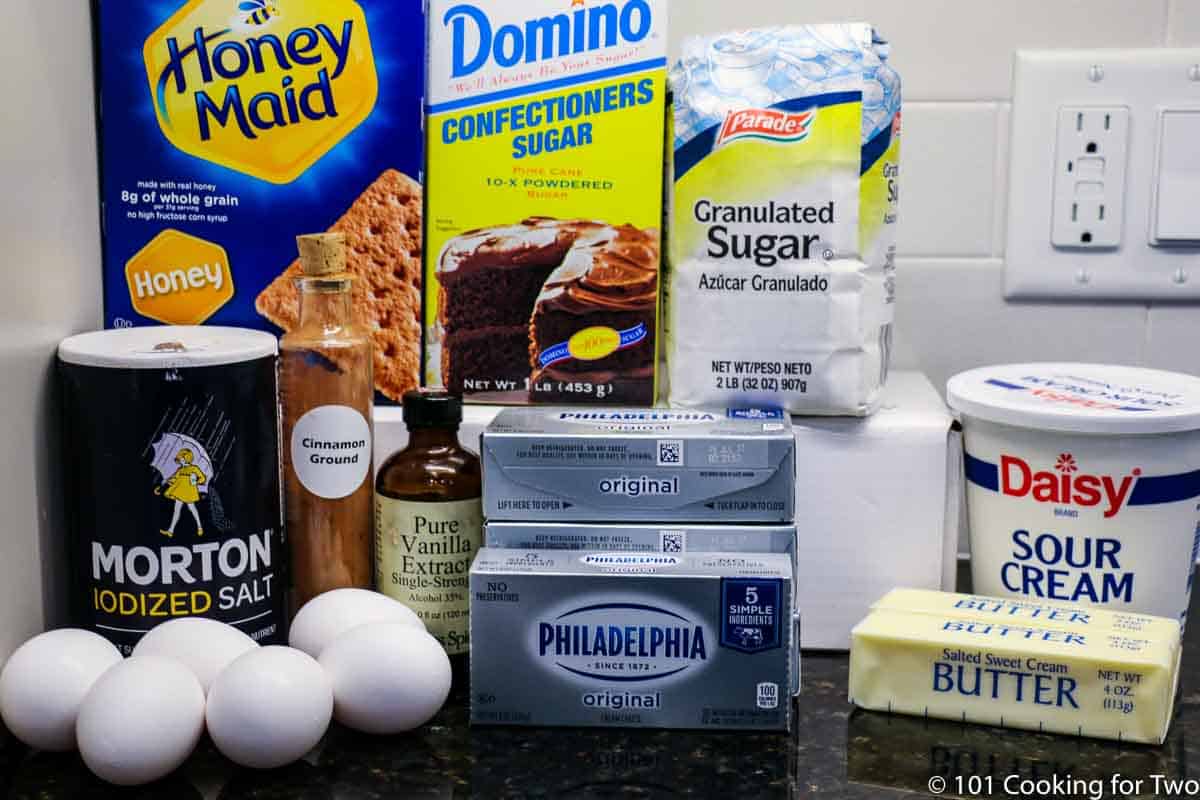 Allow the cream cheese to rest at room temperature for several hours before starting. Preheat oven to 375°. Note: pictures are a double batch. The discussion and recipe card are for a single batch.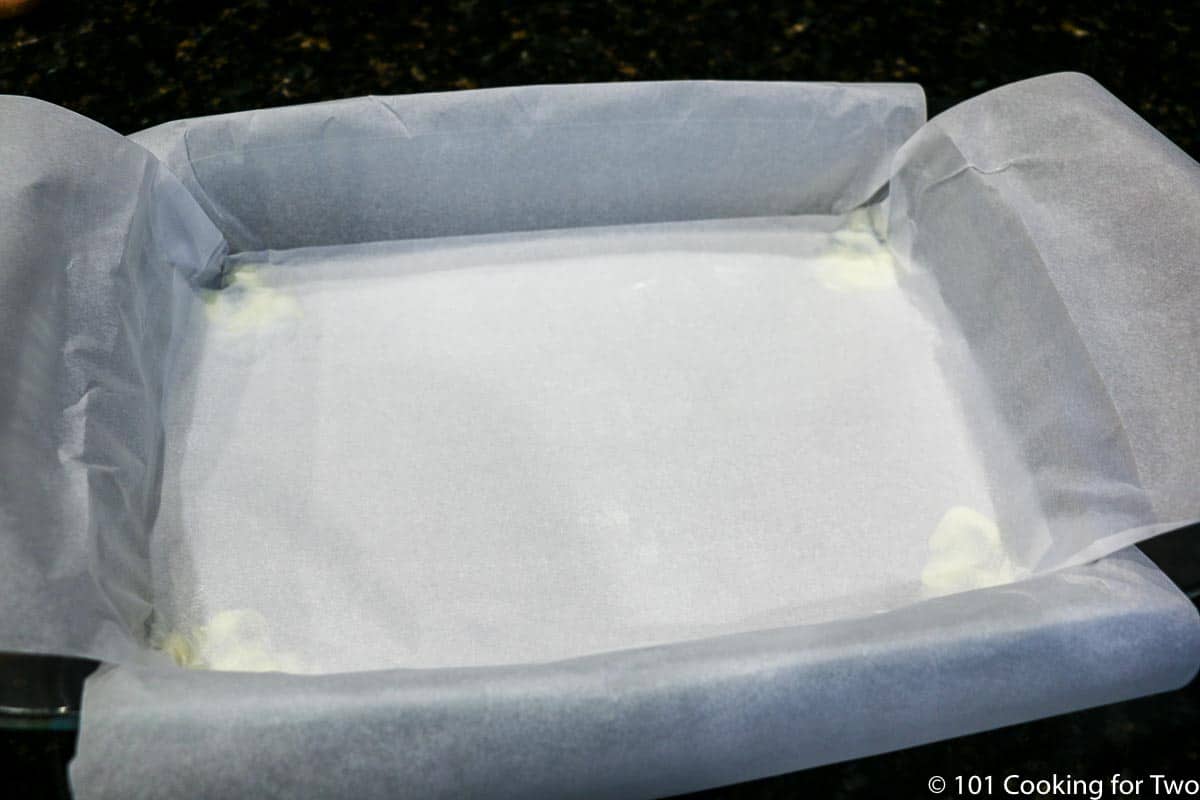 Prepare 8 by 8 baking dish by lining with parchment paper. Use two sheets and cut to fit in a crossing pattern. Use dots of butter in the corners of the dish to help them stay down. They need to hang over a little since you need them to remove the bars from the pan.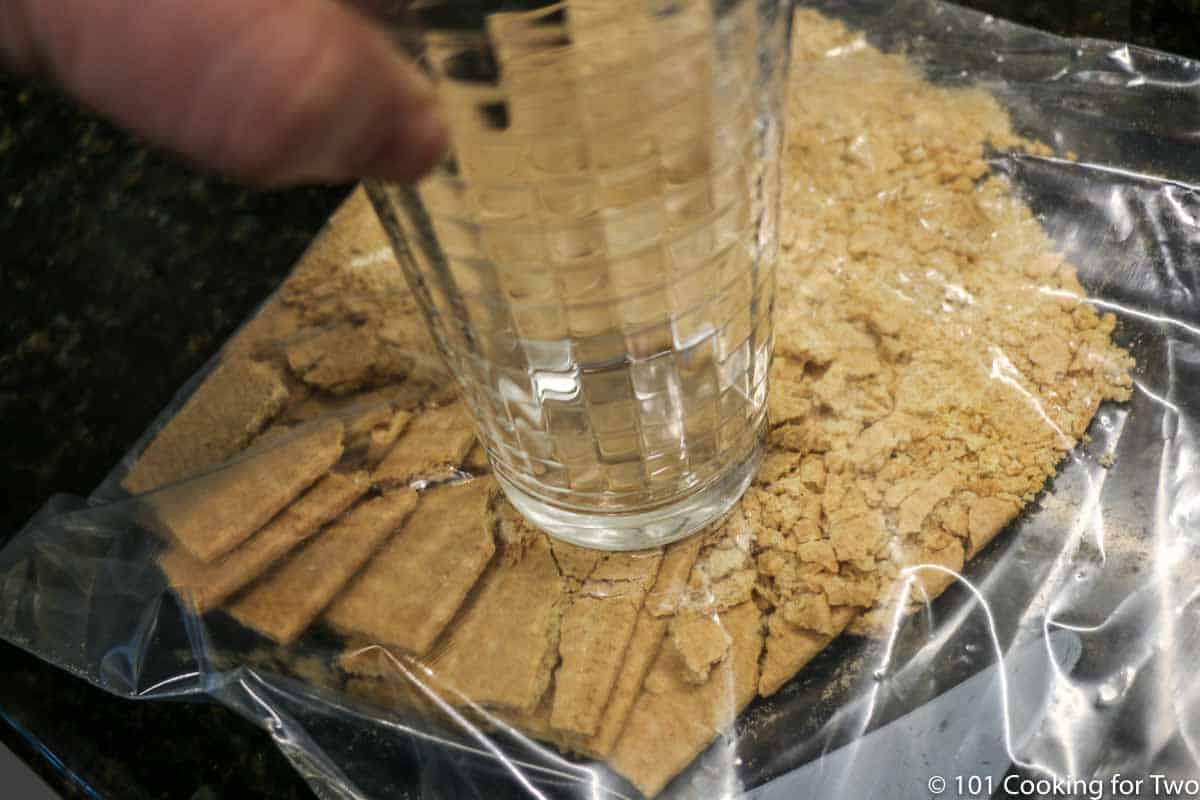 Crush 8 sheets of Graham crackers. Add 2 tablespoons powdered sugar, ¼ teaspoon cinnamon, and ⅛ teaspoon salt if using unsalted butter. Mix to combine. Melt 5 tablespoons butter and add.
Mix well and press into the bottom of the prepared dish and allow to run up the side about ¼ inch. Bake for 8-10 minutes to firm up. When done baking the crust, decrease the oven temperature to 325°.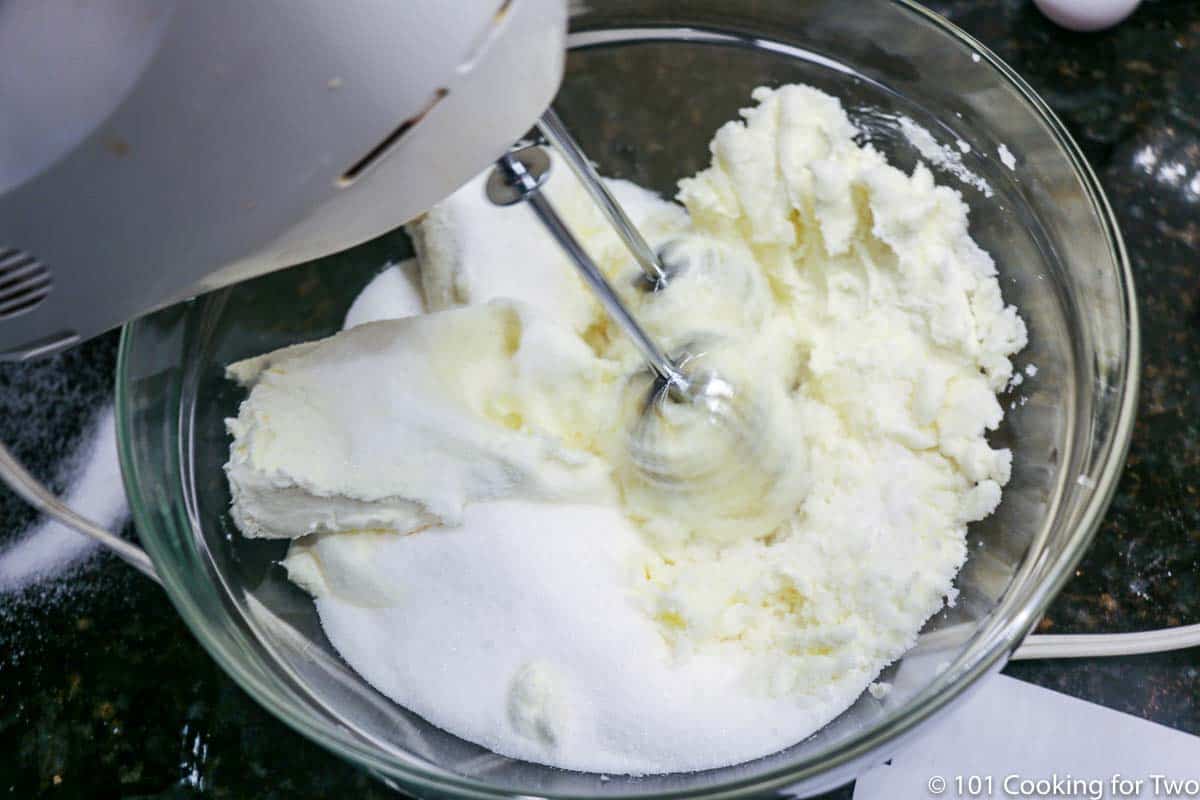 With a hand mixer or stand mixer, combine 1 pound of cream cheese and 1 cup of sugar until smooth. Add in 3 eggs, ¼ cup sour cream, and 1 teaspoon vanilla. Add optional lemon juice if using at this point. Mix well.
Pour into a baking dish.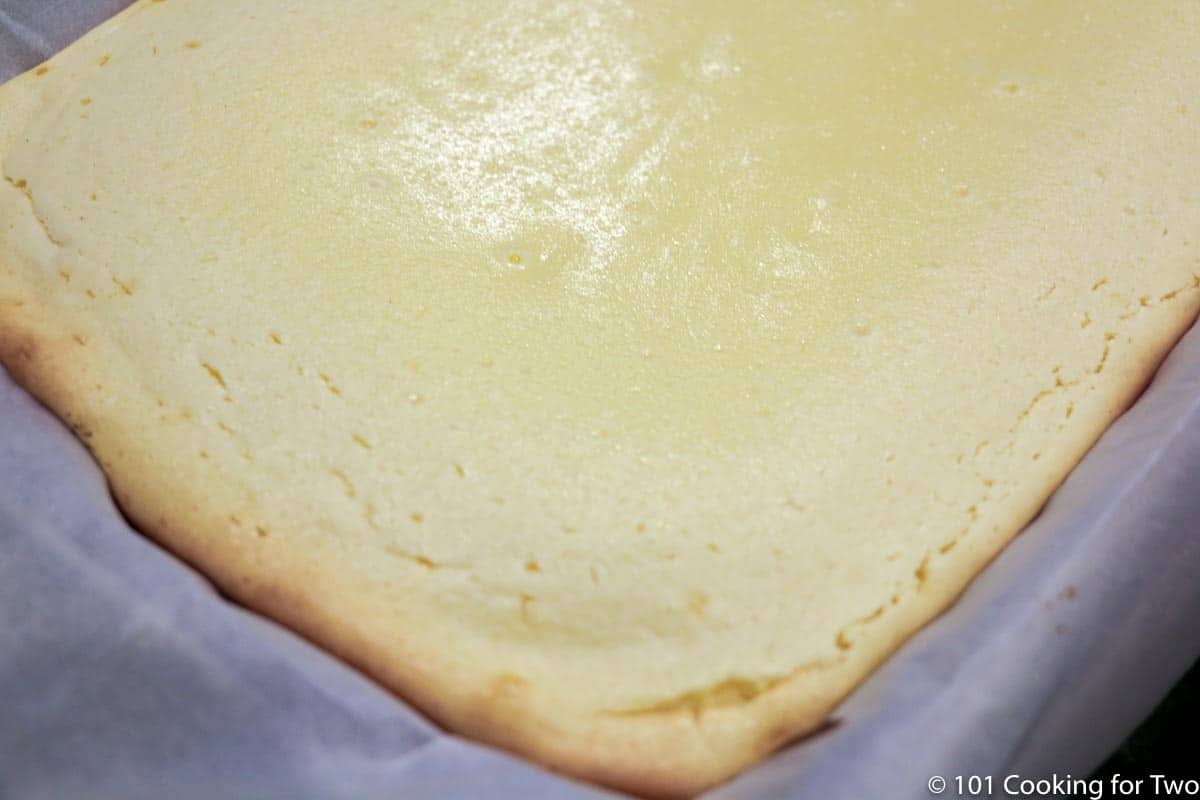 Bake for 30-40 minutes until the edge is set and just starting to brown some. The center will still appear soft. You can check the temperature; it should be 180° about one inch from the edge.
Cool at room temperature for 30 minutes, then refrigerate until cold before cutting.


Do you want more recipes from 101 Cooking for Two? Sign up for the newsletter and get all posts delivered straight to your inbox!
📖 Recipe
Editor's Note: Originally Published April 4, 2017. Updated with expanded options, refreshed photos, and a table of contents to help navigation.