Get some great tailgating eats with these super easy recipes. Take them to the game or have a party at home. Look like you worked all day with these simple recipes.
Introduction
Labor Day weekend is here signaling the end of summer and grilling season along with the start of school and football season.
So, let the games begin. Whether you are truly tailgating, have a game party, or just enjoy the game at home, you deserve good eats.
I'm picking recipes that you can cook ahead and take to the game or party. While I have lots of great grill recipes, most people will opt for a little simpler fare.
Game Day Chili Recipe
I have a lot of great chili recipes but this two standout.
First is the easiest white chicken chili recipe you can make but it is also one of the absolute best chicken chili recipes you will ever eat. The added bonus for tailgating is the cheese in it will keep this hot for several hours to serve.
Ultra Simple Crock Pot White Chicken Chili
This is the easiest and best crock pot white chicken chili recipe you will ever taste. Dump, dump, dump, then cook for 4 hours. You are rewarded for your laziness with a great chili, and all your friends will demand the recipe.
Read More
Our second chili is that great everyday chili you always want to have in your recipe box. In fact, we call it our everyday chili. It is not bland but not too spicy. As baby bear would say, it is just right.
Crock Pot Chili
Super easy to make and one of the best homemade chilies you will ever have. This versatile chili is perfect in a smaller crock pot and can easily be adjusted to your taste and needs.
Read More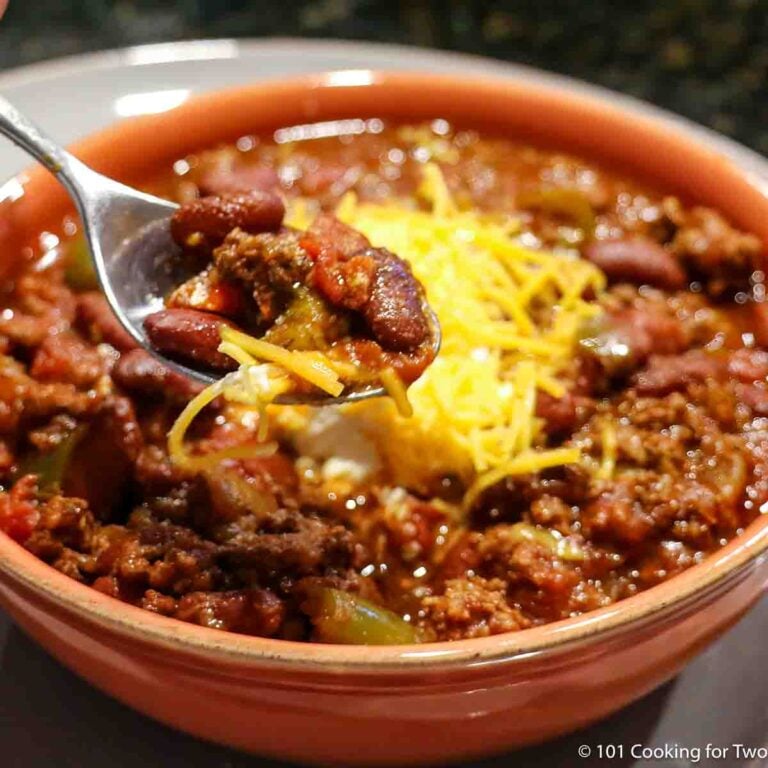 Three Tex-Mex Options
My first offering is the best taco meat you will ever make. You will never buy that envelope again. I consider this one of my best recipes and make it frequently.
Crock Pot Chicken Tacos / Nachos
Make great crock pot chicken tacos or nachos with only a few minutes of work. Just follow these easy step by step photo instructions.
Read More
Recipe number two is an excellent choice for chicken tacos or nachos
The Best Ground Beef Taco Meat
Great Mexican for all. The absolute best ground beef taco meat you can make at home. Perfect for nachos, salads, or even tacos. So easy and good, you will never use store-bought seasoning again. And you made it from scratch with these easy step by step photo instructions.
Read More
I can not do a tailgating roundup without recipe number three. Serve it as chili or make some great gameday nachos
Tailgate Chili and Nachos
It is tailgate time, and that means time for some great shredded beef chili or nachos. Fire up the crock pot for this versatile recipe with easy to follow step by step photo instructions.
Read More
Wings
I only have one recipe for wings, but one is enough since it is a really good one. No need to fry, do this oven-baked chicken wings, and you will never go back.
Crispy Baked Chicken Wings
No frying is needed to get great crispy skin on your game day wings. Toss in homemade Buffalo sauce, and you have an American favorite. You can easily make these at home with one secret ingredient. Plus, it is healthier.
Read More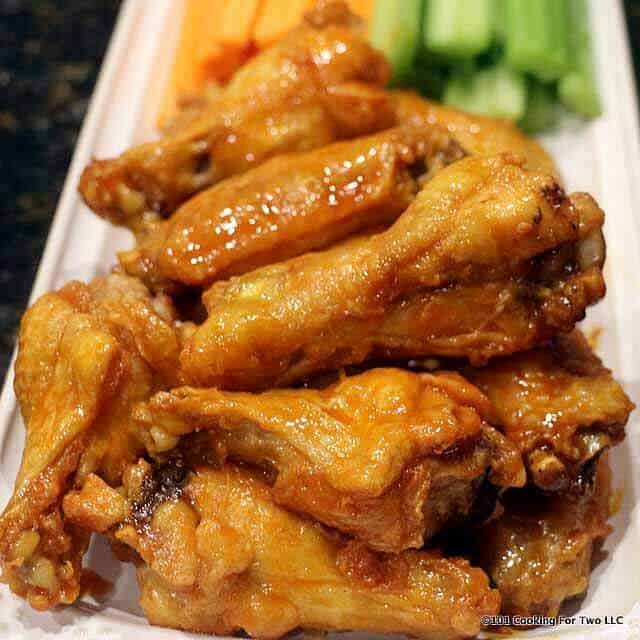 Pulled Pork, BBQ Chicken, or Brisket Sandwiches/Sliders.
These are the classic tailgate dish. I'm just giving you the meat part since you can handle the serving.
I'm suggesting my oven version of pulled pork to keep things super simple but check out my Pulled Pork Recipe Roundup for things like an excellent crock pot pulled pork.
Oven Pulled Pork from Pork Butt
Everybody deserves great pulled pork, but most of us don't have smokers. This outrageously good pulled pork is as simple as rub and toss it in the oven for great low and slow goodness.
Read More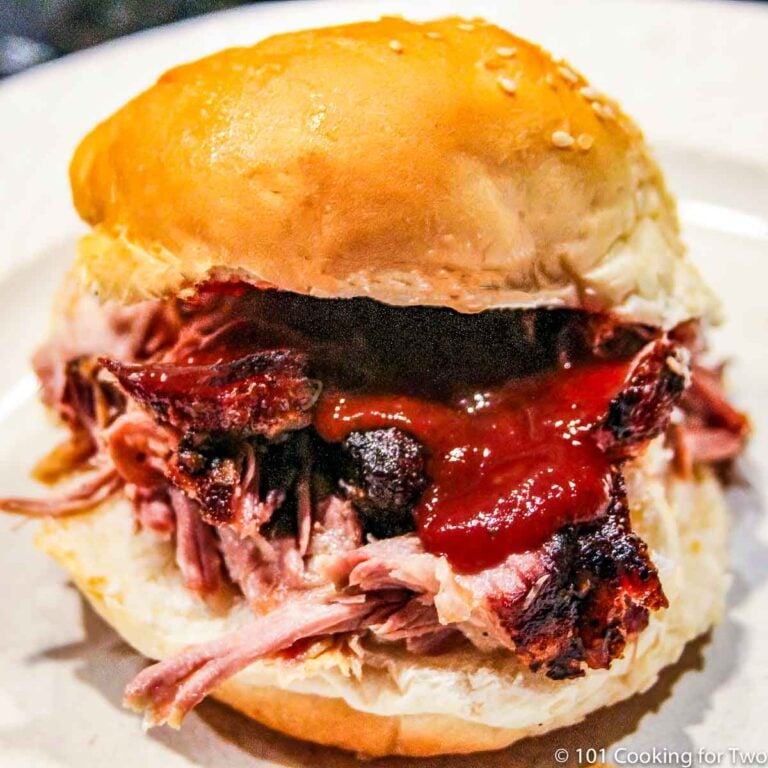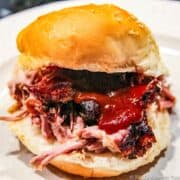 I love simple, and I love good. Give them some great shredded BBQ for those sandwiches.
Crock Pot BBQ Chicken
This is one of the easiest recipes ever—tasty BBQ chicken in under 4 hours. Great for family gatherings and parties or just when you want to be lazy for an easy family dinner.
Read More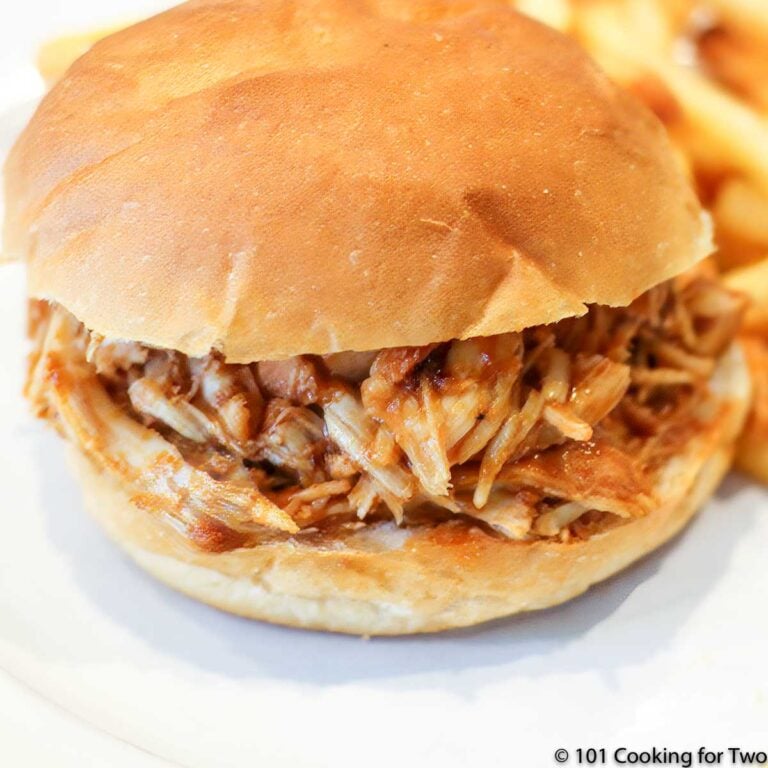 One of the "kings" of BBQ meats is brisket. While all day long smoking is not possible for most people, this easy oven recipe you can do a day or two ahead will get you close.
Kansas City Oven Baked BBQ Beef Brisket
Great BBQ for everybody! Serve up some tasty and tender brisket with this ultimate easy recipe–only two ingredients and about 5 minutes of prep. What could be better? A never failed recipe we have used for 45 years.
Read More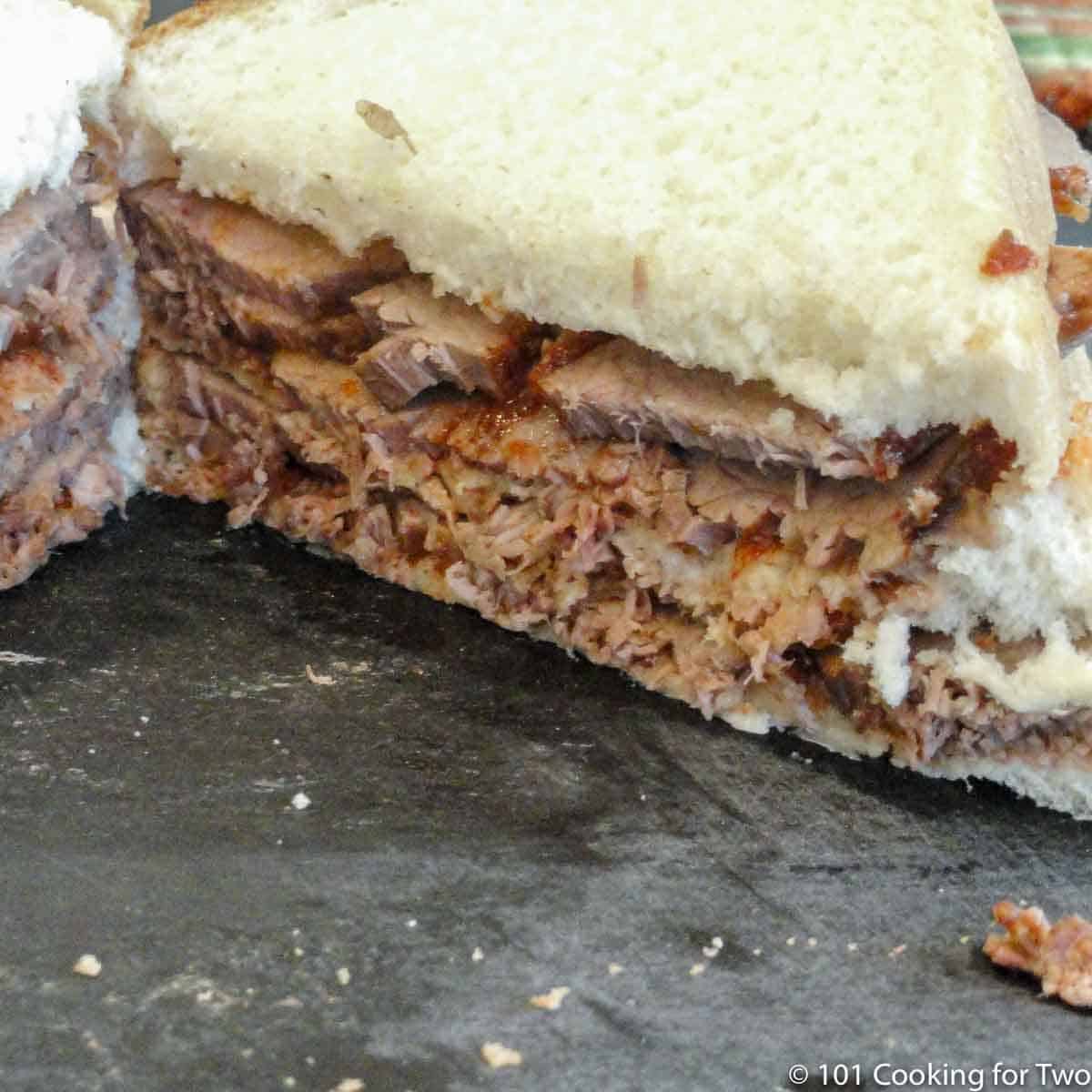 Sweat Endings
Dessert bars are a great addition to any tailgate party. Here are a couple of easy cook-ahead bars that will make you look like the hero.
Easy Lemon Bars
Six-ingredients are all you need for these easy lemon bars. Bursting with great sweet-tart lemon taste and a buttery shortbread base, they are everything a lemon bar should be. Perfect for every day or a special occasion.
Read More
Cheesecake Bars
Perfect for any occasion, these creamy New York cheesecake bars will impress your friends and family. Scaled to a smaller occasion but easy to double or freeze.
Read More
Food Safety Time
These sorts of gatherings are ready-made for food safety issue both at the party and the leftovers. Let's plan for food safety and get it right.
Food Safety
My annual summer food safety review. Let's learn to keep our friends and family safe from unsafe foods and potentially serious illnesses.
Read More
Don't forget the party animals.
Originally Published August 28, 2019. Will be updated and republished yearly about this time.
Enjoy the fall.
Wifo, Molly, Lilly, and DrDan