Old Fashioned Betty Crocker Streusel Coffee Cake is a recipe with a great streusel top and cinnamon taste. It is a quick, "make it before the kids get up" recipe with things you always have with these easy step-by-step photo instructions.
Introduction
This coffee cake is known in the family as Daddy's Coffee Cake. A tasty, quick, no planning needed - a breakfast that any dad can make.
Before I "cooked," this is one of the things I cooked. I would get up in the morning with no plans and suddenly decide it was a coffee cake morning for everyone.
So in 40 minutes, we had two hot out of the oven coffee cakes with what we always had on hand. (a double batch. Why do one when you can do two at the same time?). I did it so many times; I didn't need to open the cookbook.
The original recipe, "Favorite Coffee Cake," is from our old favorite cookbook, the 1972 edition of Betty Crocker's Cookbook. The main modification is some additional cinnamon plus substituting oil for shortening.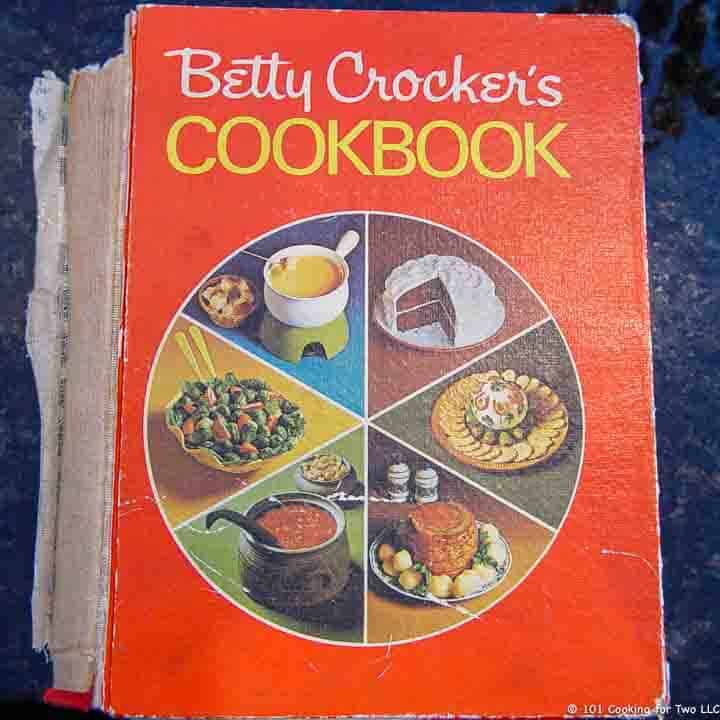 My Rating

I'm going with a 4, and you can't talk me out of it. Maybe it's a 4.5, but it will always be a 5 in my heart.
🥘Pan Size
The suggested pan size is a 9-inch round pan. But this will work fine in a variety of sizes. An 8 by 8 square pan is a good alternative. A double recipe will fit nicely in a 9 by 13 cake pan.
You can use other sizes but will need to watch cooking time closely.
❄️Storage and Reheating
This is best served warm, but I always cook a double batch using two 9 inch round pans.
To store this coffee cake, seal tightly. It is ok at room temperature for 1-2 days. Better at 1 day than two. You can refrigerate and double the storage time. It will freeze well for 2-3 months.
To reheat, use a microwave on high for 10-15 seconds, and it will be much better than cold. Almost as good as fresh.
📖Recipes for Breakfast
Cinnamon Roll Cake - Lots of butter. A great coffee cake that is easy.
Blueberry Cream Cheese Coffee Cake
Smaller French Toast Casserole

🖼️Step-by-Step Instructions
Preheat oven to 375°, not convection.
Spray a 9-inch baking pan with PAM or grease with butter.
In a small mixing bowl, combine ⅓ cup brown sugar, 3 tablespoons cold butter, ¼ cup flour, and ½ teaspoon cinnamon. Cut the butter into the dry with a large fork until crumbly.
Mix the wet: ¾ cup milk, ¼ cup oil, and one egg. Mix well.
In a large mixing bowl, combine 1 ½ cup AP flour, ¾ cup sugar, 1 tablespoon baking powder, ¾ teaspoon salt, and ½ teaspoon cinnamon. Combine well, then add the wet into the dry and mix until combined but do not overmix.
Pour batter into the prepared pan.
Top with the brown sugar mixture.
Bake until golden brown and a toothpick comes out clean. About 25 minutes. Try to let the coffee cake cool for 10 minutes before cutting.


Do you want more recipes from 101 Cooking for Two? Sign up for the newsletter and get all posts delivered straight to your inbox!
📖 Recipe
Editor's note: Originally Published January 1, 2013. Updated with expanded options, refreshed photos, and a table of contents to help navigation.