Start with a spicy mayonnaise base then add a Parmesan topping and you have an excellent split chicken breast recipe. Just follow these easy step by step photo instructions.
Introduction
So what is better than one Paula Deen recipe? Well, the answer is two Paula Deen recipes. And neither one had butter. Amazing.
I was looking for an oven fried chicken recipe. And Paula Deen had a couple. With the first Paula Deen recipe, the topping looked good, but she used mustard as the base. But I'm not a mustard person. I thought of using mayo.
I searched a little and found another recipe. Also, a Paula Deen for an oven-baked chicken with a spicy mayo base.
I, of course, did a little modification. She would not recognize them, but we have a very tasty and easy baked chicken that is company-ready but weekday simple.
My Rating

An excellent everyday chicken recipe.
🐓The Chicken
It will work fine with skinless boneless chicken breasts but the cooking time will be a bit less. However, I have a specific recipe for the skinless boneless chicken breast that is what I would recommend you try. Parmesan Baked Chicken Breast
In this recipe, I was aiming for a skin-on bone-in split chicken breast.
The main issue most people have cooking split chicken breast is the size they now come in. They are so big; you almost need to rest them like a turkey breast. Which makes them a non-weeknight recipe.
My solution is simple. We cut them up. Suddenly cooking is easier and quicker. The serving size is more appropriate and there is more surface area for seasonings and coatings.
Start with patting the chicken breast dry. We no longer rinse chicken. See Chicken… To Rinse or Not To Rinse?
Cut off the rib section.
Cut into 2 or 3 equal size pieces.
📖Split Chicken Breast Recipes
Crispy Baked Split Chicken Breasts
Butter and Garlic Stuffed Bone-in Skin-on (Split) Chicken Breast

🖼️Step-by-Step Instructions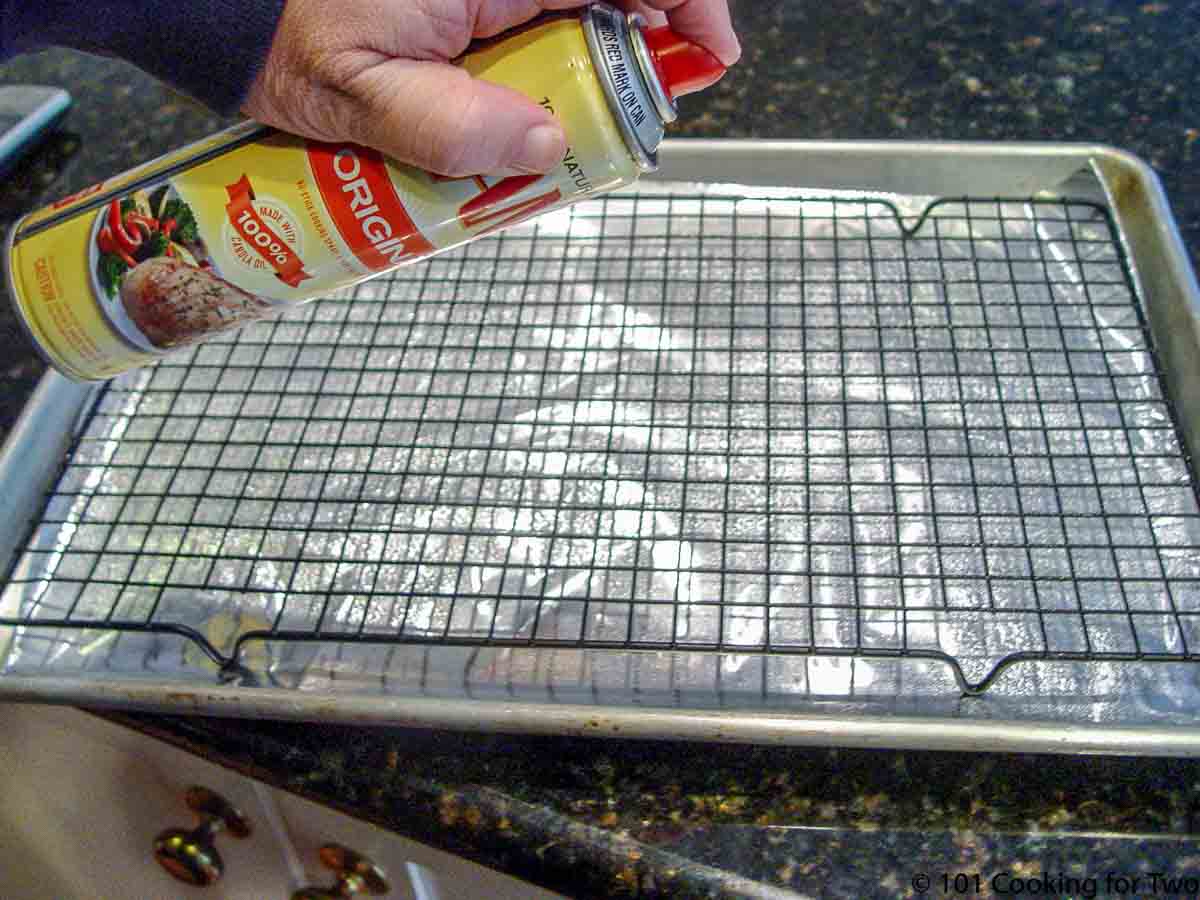 Preheat oven to 375° convection. Prepare a baking pan by lining with aluminum foil and topping with a rack if you have one. Spray well with PAM.
Pat dry chicken breast.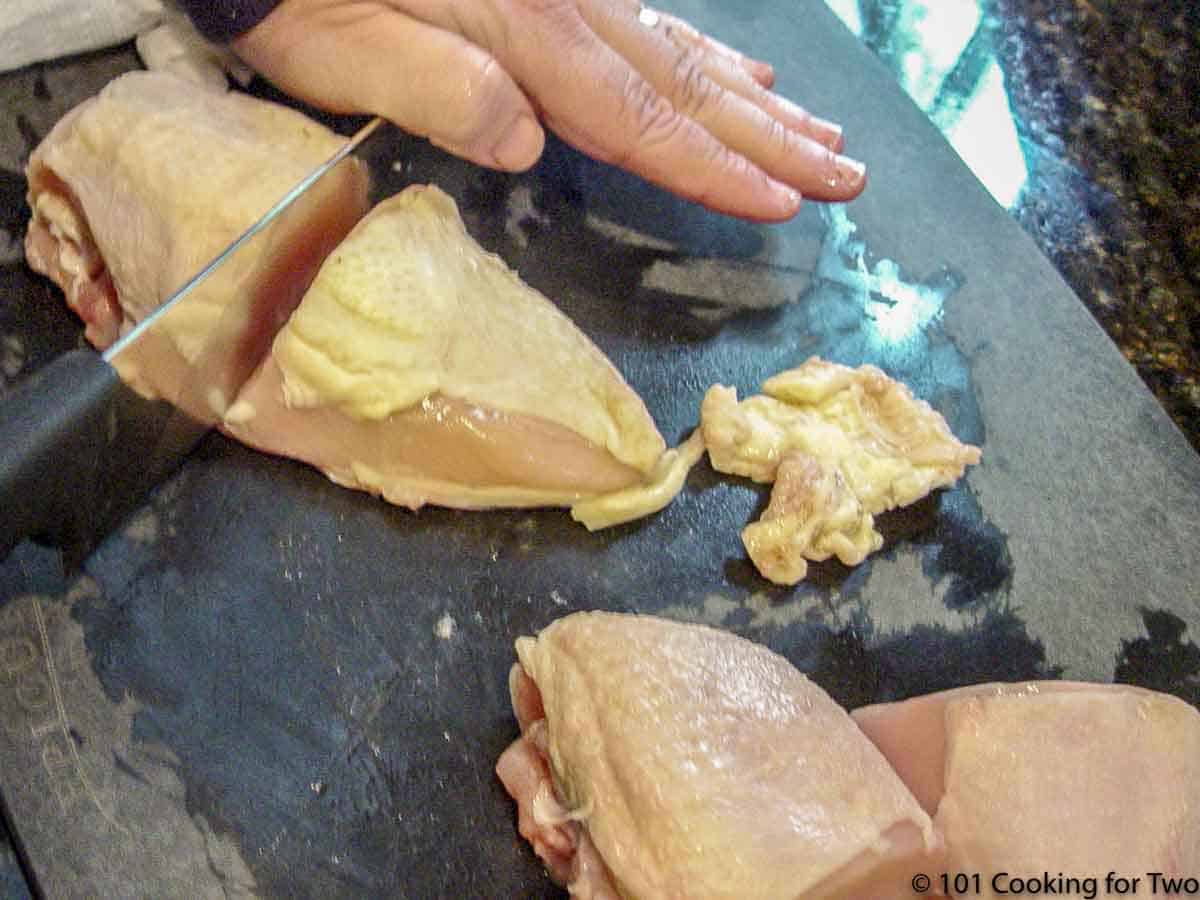 Split the chicken breast in half.
Mix ¼ cup mayonnaise, ½ teaspoon paprika, ¼ teaspoon each of salt, pepper, and garlic powder. Add ⅛ teaspoon cayenne and mix well.
Combine ½ cup panko breadcrumbs and ¼ cup Parmesan in a dredging pan or on a large plate.
Paint the breasts on all sides with the mayo paste.
Roll in the breadcrumb mixture and place on the prepared pan.
Sprinkle the top with a little of the leftover breading mix and pat it on a little.
Bake at 375° for about 50 minutes to an internal temp of 165°.


Do you want more recipes from 101 Cooking for Two? Sign up for the newsletter and get all posts delivered straight to your inbox!
📖 Recipe
Editor's Note: Originally Published September 18, 2011. Updated with expanded options, refreshed photos, and a table of contents to help navigation.