Tasty, moist everyday basic meatloaf adapted from a Paula Deen recipe at Food Network. Everybody needs easy dinner recipes. Just follow these step by step photo instructions.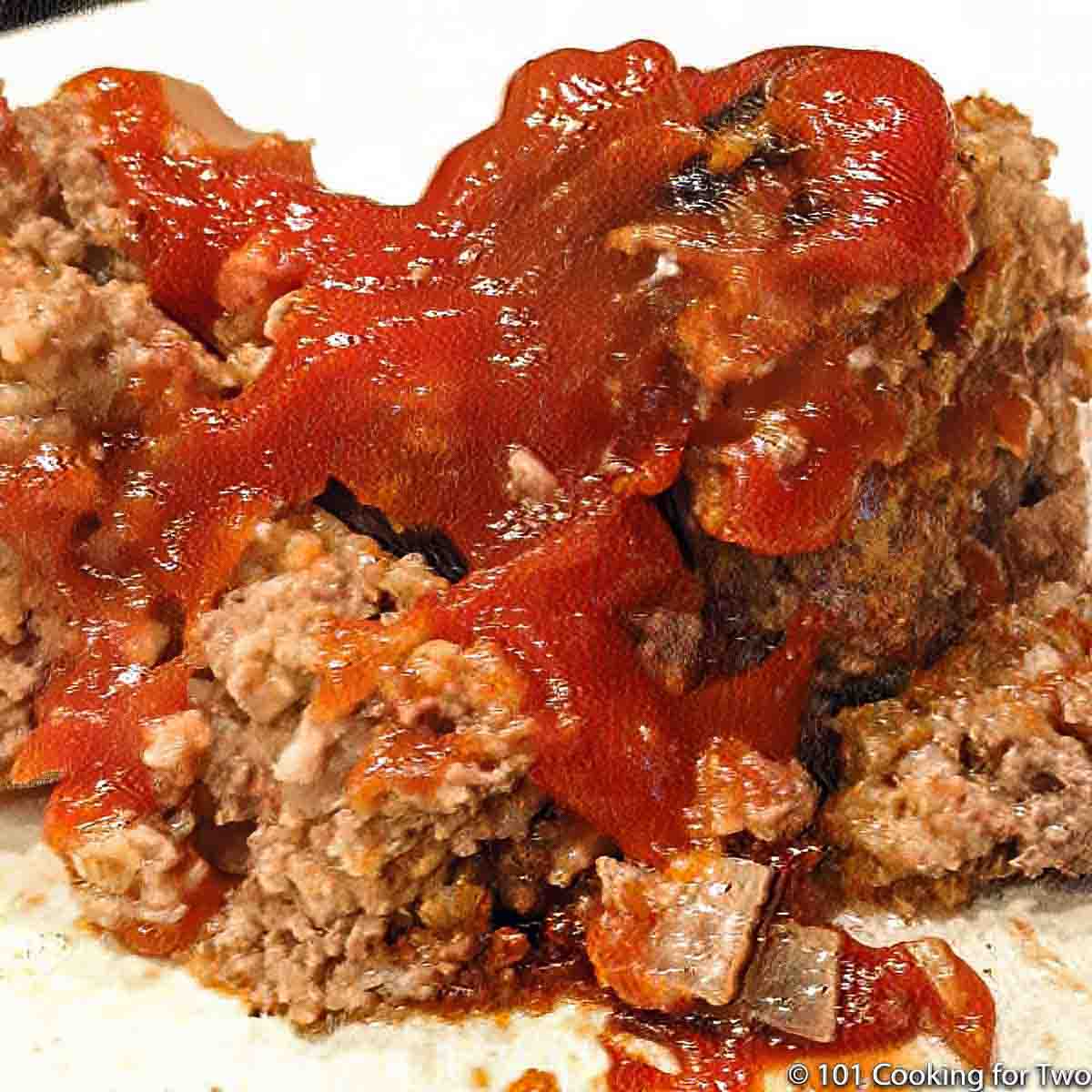 Introduction
My heart can't take reading most Paula Deen recipes. The doctor in my just can't take it. But I enjoy watching her cook and her personality.
So I wanted meatloaf and a Food Network email arrive, and there were Paula Deen and her basic meatloaf, and it looked like I would live through it. But realize there were two dangers to my health. First was cardiac from the usual multiple sticks of butter in a Deen recipe. The second was from head trauma when my wife finds out I made meatloaf with a different recipe. I lived through both.
The original recipe was for 1 pound. Never will I make a 1 pound meatloaf. We always cook for leftovers. I made this as a double recipe, so the few photos are for a double size, but the discussion is for a one-pound meatloaf.
I modified the seasoning a bit. I rounded out the amounts like ½ cup of onion became 1 small onion. I recommended bread crumbs instead of oats for better taste and find the topping overdone. I also gave much more detailed instructions to help most home cooks.
My Rating

A medium 4. Ours is better. We like our Classic Meatloaf better. My wife described this as eating stuffed peppers (she does like stuffed peppers). So make your choice. Both are good and quick.
♨️What is Meatloaf?
Traditionally, meatloaf was a way to stretch the more expensive meat into a large family meal. But I like to think of it as an enhancement of the meat to make something relatively boring into a tasty treat.
There is a bread and usually milk of some type to help moisture. There is the egg to hold it together. Seasonings, including salt, pepper, and onion, are almost always used. Ketchup or a tomato product of some type. And in this recipe and many others some green bell pepper.
Number of ingredients
Meatloaf should be quick and easy, and this one qualifies. Many published recipes have up to 16 ingredients. Unbelievable.
This one has 8 plus 3 for the topping. Mine has 8 total, but I only top with ketchup. So not much difference.
✔️Tips
The exact cooking time will vary by your pan and oven, some but mostly by thickness. Please check the temperature. This is a ground meat recipe, so for safety, you need a minimum internal temperature of 165°.
I made the green pepper optional since it seemed to dominate the flavor too much for our taste.
I never make a one-pound meatloaf. It is just too good for leftovers. Double or triple, please.
For years I "drained" the meatloaf with a turkey baster. It never worked very well, so today's helpful hint is to use an 8-inch spatula and just lift it out to a plate.
Good refrigerated for 3-4 days and frozen for 3-4 months.
📖Related Recipes
Old Fashion Salisbury Steak with Onion Gravy

🖼️Step-by-Step Instructions
NOTE: All discussion and the recipe card are set to a one-pound meatloaf. All images are for a two-pound meatloaf, which is the smallest I make since leftovers are essential.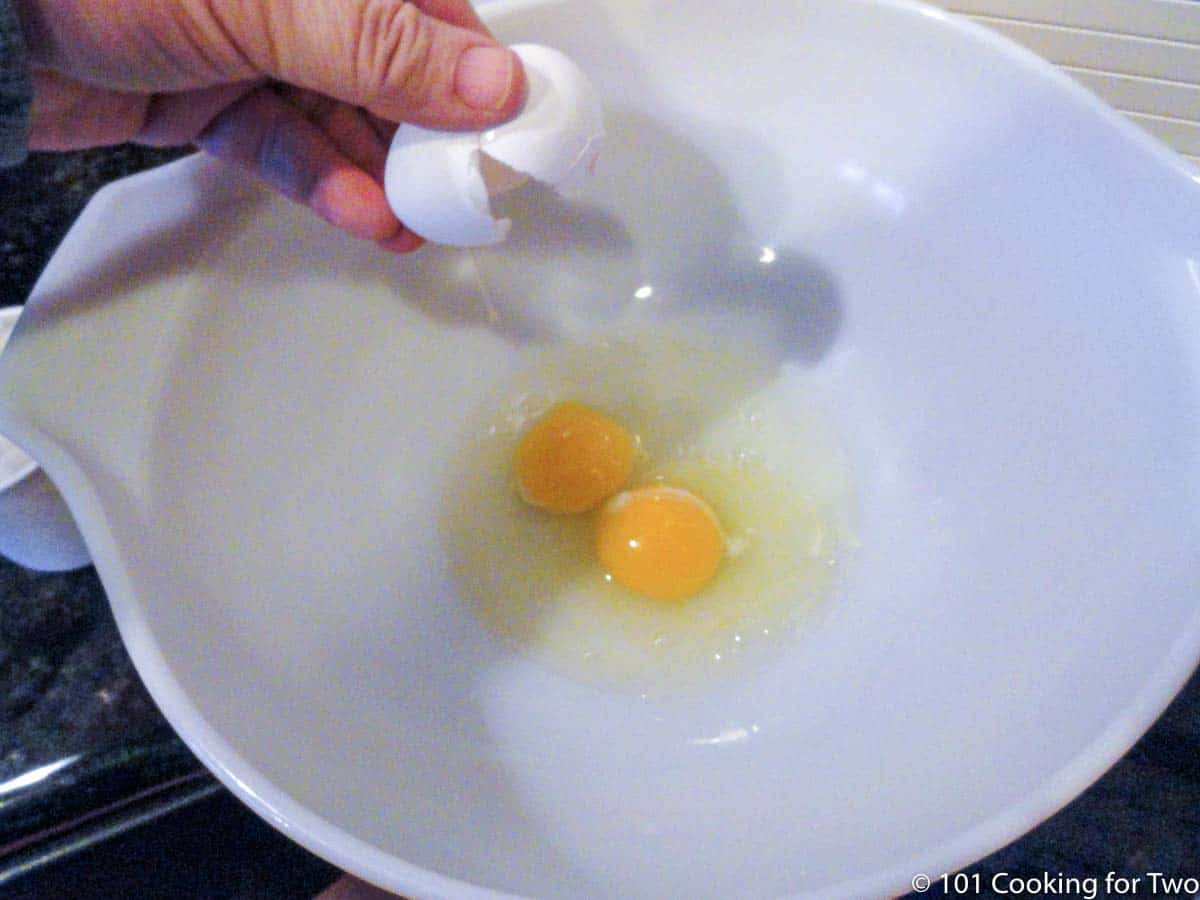 Preheat oven to 350° convection or 375° conventional. Mix all ingredients in a large mixing bowl and transfer to a baking dish. Like all meatloaf, do not over mix.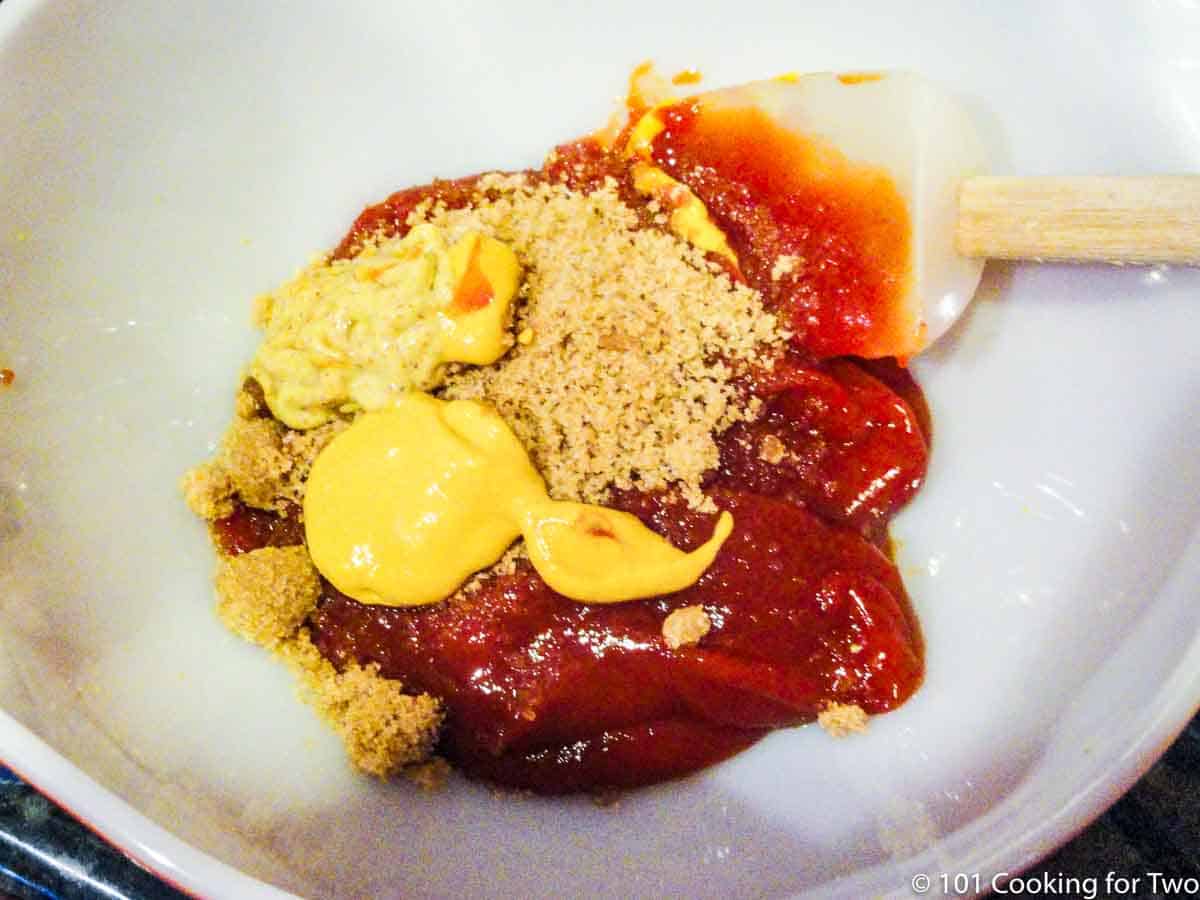 Mix topping.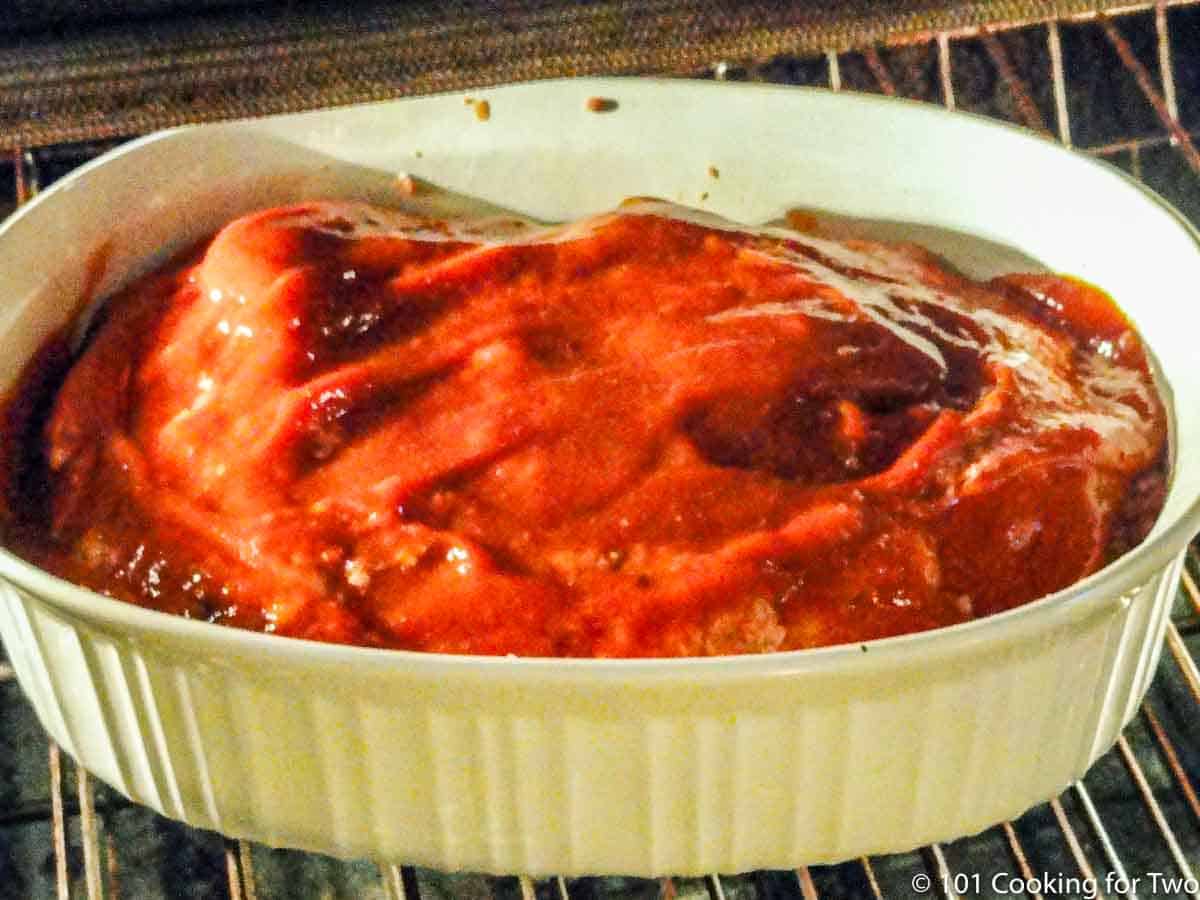 Spread the topping over the meatloaf then bake for approx 1 hour until an internal temp of 165°.
Drain or remove from pan for serving.


Do you want more recipes from 101 Cooking for Two? Sign up for the newsletter and get all posts delivered straight to your inbox!
📖 Recipe
Originally Published April 26, 2011. Updated with expanded options, refreshed photos, and a table of contents to help navigation.