A creamy, tasty mac and cheese recipe that is ultra-simple and this will become your favorite comfort food recipe. As easy as boiling water, it is a delicious alternative to the blue box. And good enough to make my "in-house mac and cheese expert" go back for seconds.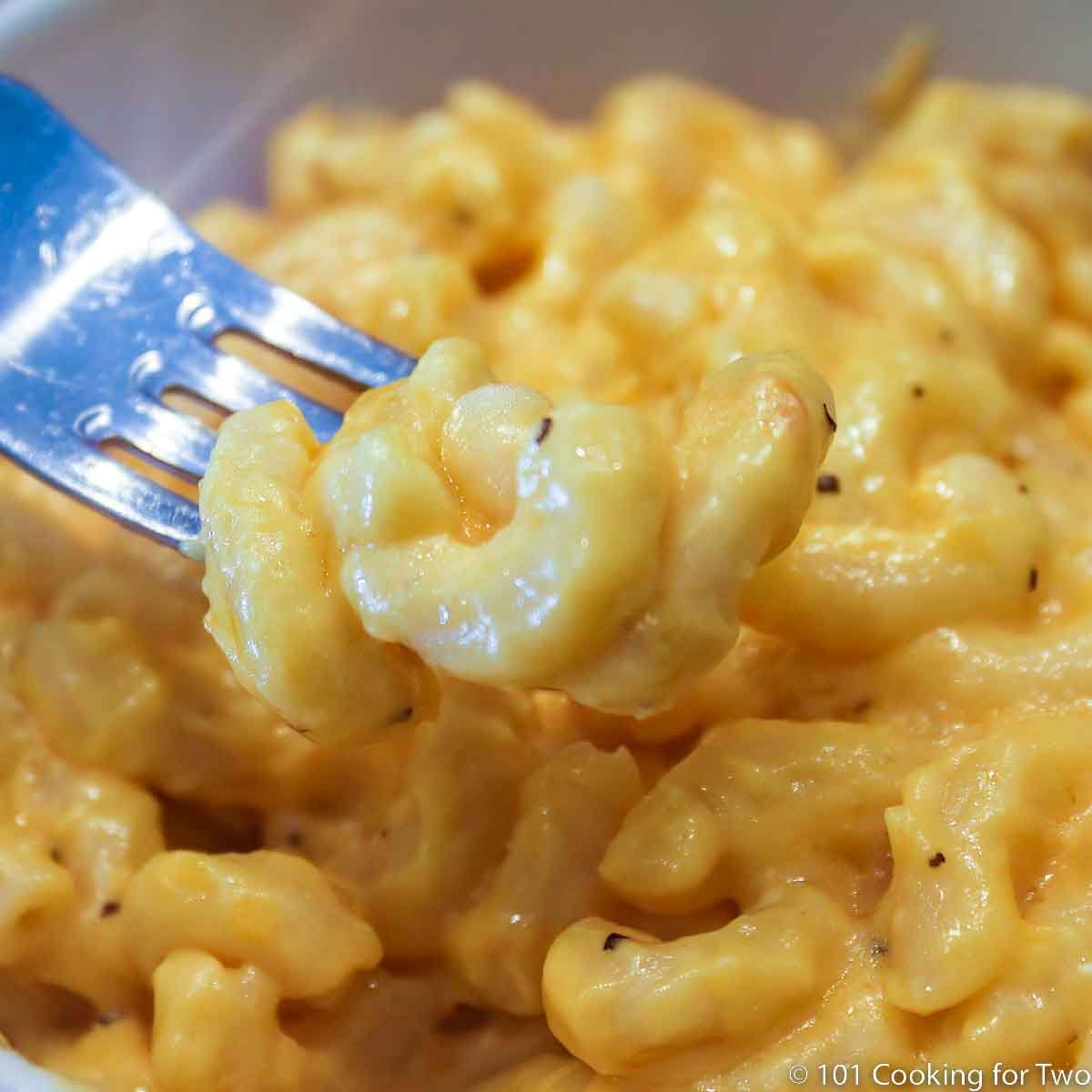 Introduction
Many people consider mac and cheese the ultimate comfort food. For years, I have not been one of them but my wife has converted me. I have now overcome my years of the evil blue box and powdered cheese.
Most recipes are relatively simple. The science part of me takes hold. I decide on what to make. I read many recipes and other information if needed (data collection.) I select a model recipe if one is close to where I'm going and apply changes I think will improve the process and results. Then, I test until I'm convinced it is "reproducible" for you.
This one didn't quite go smoothly. I was inspired initially by a Trisha Yearwood show on Food Network. Very interesting. Then a Paula Deen recipe. Then many more. I made charts of ratios of cheese and milk to pasta. I listed spices, and I saw cooking times from 2 to 5 hours. Basically, they were all over the place.
I started with the Paula Deen recipe since it seems to be the most popular. I made some changes but mainly it was more of a cut-up casserole due to the eggs. My wife had a small serving, but ultimately it was trashed. Taste adequate, texture very wrong. She wanted creamy and cheesy. Nothing else would do.
So I read comments and looked more. I decreased the egg and a few other changes. Still, a no go but improving. THE EGG HAD TO GO! Almost everyone had the egg.
This is basically the Paula Deen recipe without egg with some simplification. It is extremely creamy with great texture and if you can boil water, you can do this recipe.
My Rating

This is a 4 or a 5. My wife gave it a 4.5 as it stands. She has plans.
📋Ingredients
The pasta
Since this pasta is being cooked a second time essentially by the crock pot, you need to undercook it a bit to begin with. I suggest the al denta level at most or a little less.
Also, a good brand of standard pasta is recommended. You can use whole wheat but it has less gluten and is less tolerant of the crock pot treatment. In other recipes, reads seem to have issues with the generic and non-standard pasta.
Since I don't use gluten-free pasta, I will not comment on those products. But use with care.
The cheese and dairy products
The cheese should be a brand name. Some of the cheaper/generic types of shredded cheese will separate with heat and make a mess. Also, outdated cheese may do the same thing.
But choose the cheese you love for this recipe.
The milk can be any fat level. There is enough fat around already from the other dairy.
This recipe uses sour cream. I suggest full or light sour cream but not fat-free.
I have never like cream cheese in mac and cheese or other casseroles. It belongs in frosting or cheese cakes. But if you like the taste, you can replace the sour cream with cream cheese. But please not the fat-free version which is disgusting.
The soup
I have never been a big fan of using a can of soup as an ingredient, but in this recipe, it provides a lot of the thickening and creaminess. Other recipes will call for "cream of _____" but the cheese soup work well and provides more flavor.
Spicing
The main spicing is salt and pepper along with dry mustard. That is very standard for homemade mac and cheese.
Of you are not feeding children, I have added an option for cayenne pepper which I believe most adults will enjoy.
Add any other spices you enjoy.
♨️Crock Pot
This fits nicely in a 3-quart crock pot. A double needs to be 5-quarts or larger.
Crock pots can vary in temperature greatly so as they say, "your mileage may vary" in cooking time.
⏰Time
I defined the end time as starting to get some browning. This was a little under two hours for me. A bit undercooked is better than overcooked and burnt. All you really need is some simmering to get the flavors combined well.
If cooking this recipe as written in a large crock pot, it may also cook a bit faster.
📖Related Recipes
Uncooked Macaroni Crock Pot Mac and Cheese

🖼️Step-by-Step Instructions
Start with a pan of hot water over high heat.
Once the water is boiling add 2 cups (about 8 oz) and cook for about ⅔ of the minimum time. Mine said 9 minutes, so I cooked for 6 minutes.
Combine in a medium crock pot: 1 cup milk, ½ cup sour cream, 2 ½ cups cheese ( I used sharp cheddar and a little Cojack. Use what you want/have), 4 tablespoons butter cut into several pieces, ½ teaspoon salt, pepper, and dry mustard and one can (10 ¾ oz) cheddar cheese soup. The option of ¼ teaspoon Cayenne pepper.
Drain the pasta well and combine in the slow cooker. Mix well. Turn on low.
Stir the pot about 20 minutes into cooking when the butter is melted. Mix very well. Stir again several more times. Just a light stir is good.
It's done when you are getting some browned cheese on the side of the pot and some light browning of some of the pasta on the edge. Or the macaroni is tender. About 2 hours.


Do you want more recipes from 101 Cooking for Two? Sign up for the newsletter and get all posts delivered straight to your inbox!
📖 Recipe
Originally Published August 14, 2012. Updated with expanded discussion and options. Photos have been refreshed and a table of contents added to help navigation.