Put that blue box away. This easy one-pot mac and cheese recipe will become your go-to everyday mac and cheese. Entirely on the stovetop and will blow other versions out of the water.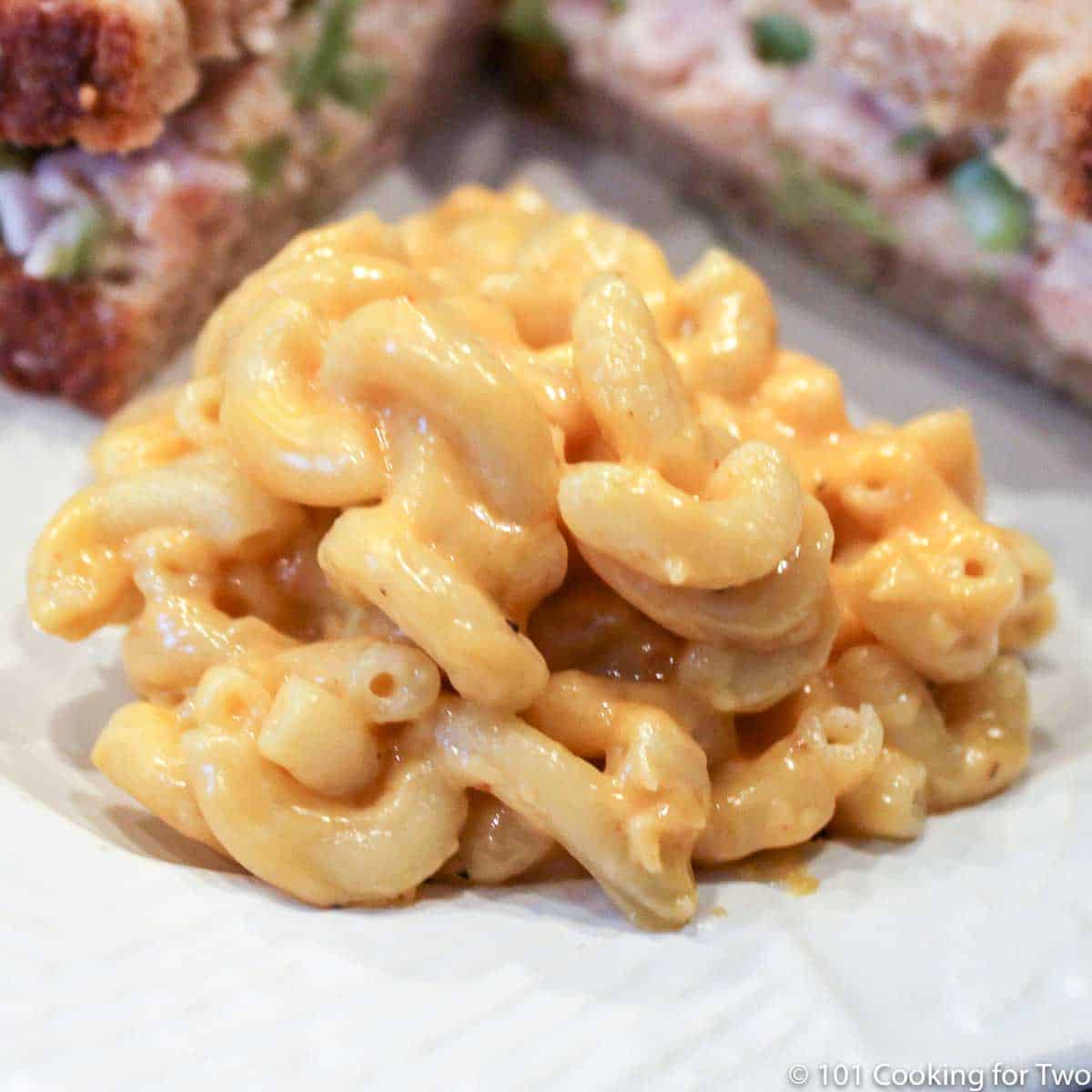 Introduction
Whether it is the main part of the meal or just a tasty side dish, you can easily do better than a box of mac and cheese. Now you can do a whole lot better. Just follow these simple step-by-step photo instructions. Let's kick it up a few notches.
There must be a million mac and cheese recipes on the internet. Why do you need this one? You want great results without a lot of fuss and mess — an excellent reason.
I had seen this technique/recipe around several places, but the inspiration goes to Stephanie at Plain Chicken with her One Pot Mac and Cheese, which was adapted from whiteonricecouple.com.
The basic idea is to use milk with spices to cook the pasta. When done, mix in the cheese, and you have tasty goodness. Like I said, easy.
My Rating

It's good, and it's easy.
The Pasta
I believe almost any dry pasta should work except ones that are very quick cooking. You need time for the milk to cook and absorb.
The cooking time can vary due to pasta variations and your definition of simmer.
To Rinse or Not to Rinse the Pasta
The model recipes for this recipe do rinse the pasta. I now consider it useless fuss and have removed it from the process.
🧀The Cheese and Milk
Use the milk or alternative milk of your choice. If it can stand up to boiling, it should work.
The cheese is not even cooked, just melted, so use the cheese of your choice.
✔️One Tip - Stir a lot
This is NOT a mix and come back later recipe. You need to be there to stir frequently.
But by the time you precook the pasta for other recipes, the hands-on time is not much different. I can easily find things to do in the area for the short cooking time.
If in doubt, stir more.
📖Mac and Cheese Recipes
Uncooked Macaroni Crock Pot Mac and Cheese
Creamiest Crock Pot Macaroni and Cheese

🖼️Step-by-Step Instructions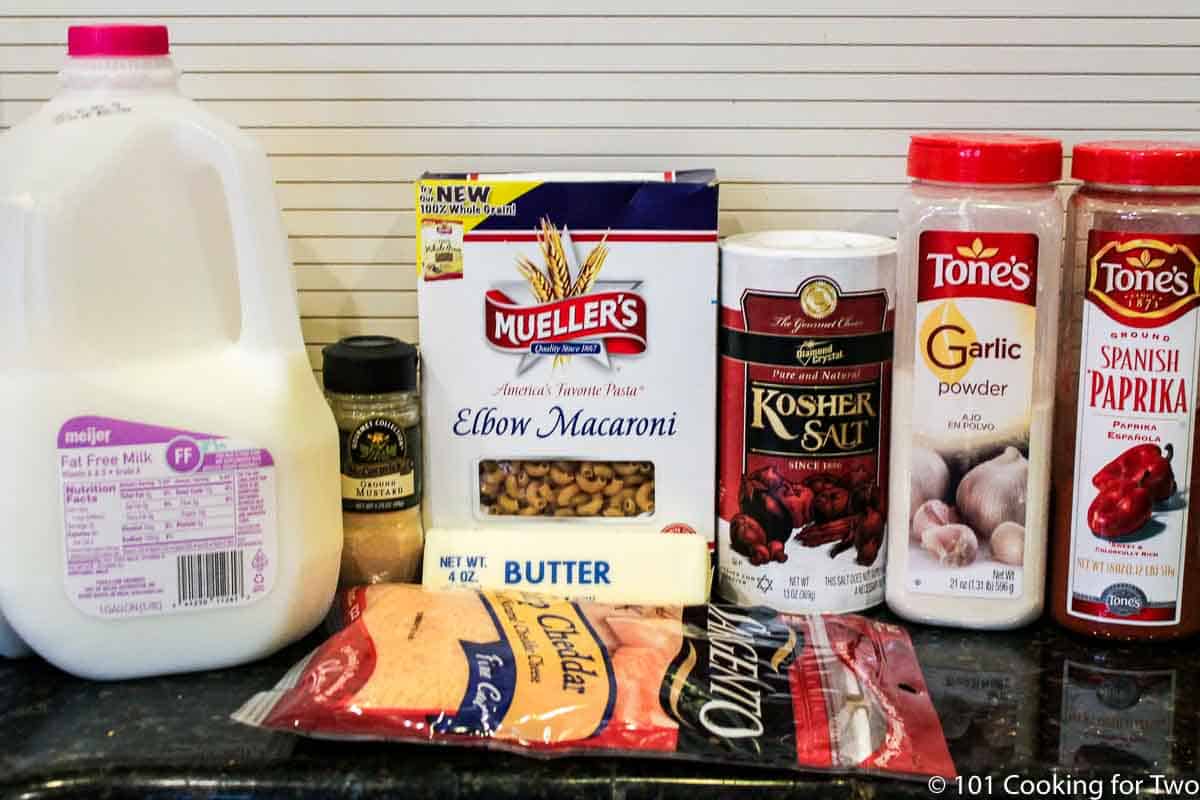 Everyday ingredients you probably already have on hand.
Mix in a medium nonstick saucepan 2 cup milk, 1 tablespoons butter, 1 teaspoon garlic powder, ½ teaspoon paprika, and ½ teaspoon dry mustard. Add 2 cups (about 8 oz of pasta).
Bring to a light boil over medium-high heat, frequently stirring as soon as it starts to boil. Reduce heat to simmer uncovered.
Continue to stir frequently. The milk will absorb and cook away in about 15-20 minutes. As you approach this point, test pasta for tenderness. It will probably not be done yet. Add ¼ of milk and continue to cook and frequent stirring. You may need to repeat this. I took 25 minutes and a total of 2 ½ cups of milk total to finish the pasta.
When the pasta is tender and the milk mostly absorbed, add 1 cup of cheese (your choice), remove from heat, and cover for minutes.
Give a good stir before serving.


Do you want more recipes from 101 Cooking for Two? Sign up for the newsletter and get all posts delivered straight to your inbox!
📖 Recipe
Originally Published December 20, 2012. Updated with expanded options, refreshed photos, and a table of contents to help navigation.