Homemade great shredded beef nachos or burritos with almost no work. Just follow these easy step by step photo instructions.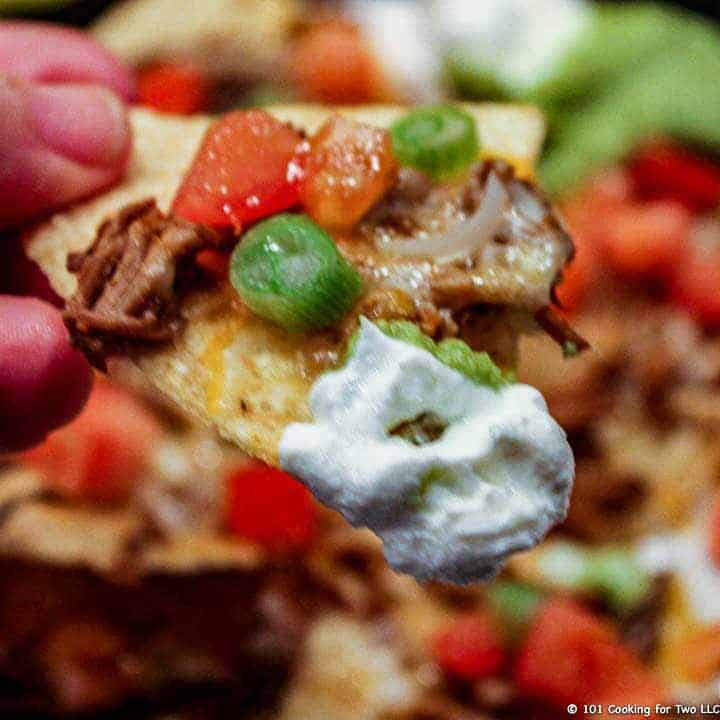 Introduction
This crock pot Mexican shredded beef will deliver some of the best Mexican you can find. A moist and flavorful shredded Mexican beef that is perfect for nachos, tacos, burritos or enchiladas.
Start with a small chuck roast in a small crock pot. Add some broth, spices and cook until fall-apart tender.
My Rating

A solid 4. Use this for a little fancier Mexican spread.
🐄The Beef
A cheaper cut like a chuck roast that is well-marbled is a good place to start. You could use a leaner piece of meat, and the last step of adding some braising fluid back in will help a lot but not quite the same.
Your beef roast needs to be nicely trimmed, so you don't have to pick out uneatable things. And it has to have good marbling to be tender.
A nicely marbled top round roast or an eye of round would be nice. But I prefer a chuck roast which will always be fall-apart tender.
👨‍🍳Modifications
This is a "do it as you want" recipe. Add jalapeno or change the spices, double it, do it in a bigger crock pot or cook it in a Dutch oven.
This is "cooking for two" so I used a 2 ½ pound roast in a 3.5 qt slow cooker. That makes about eight servings. This recipe can be doubled into a larger crock pot easily.
📖Crock Pot Tex-Mex Recipes
Simple Crock Pot Chicken Nachos

🖼️Step-by-Step Instructions
Start with an approx 2 ½ pound roast.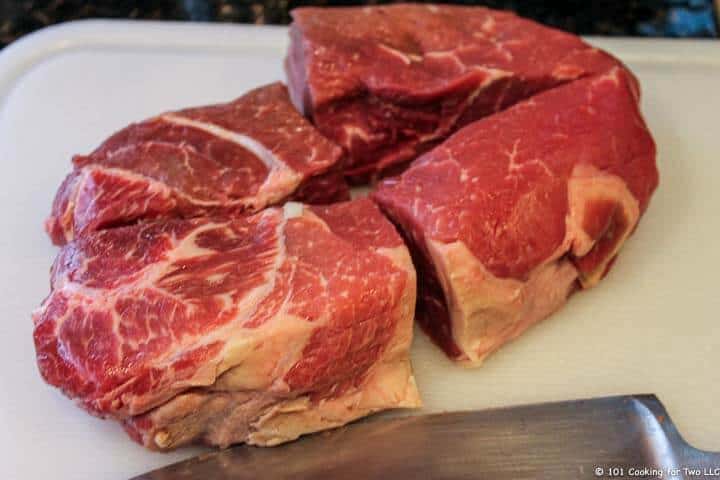 Cut into quarters. This will give more surface area to be flavored and help to place in the crock pot. If there are big chunks of fat, remove them.
In a smaller crock pot (this is 3.5 qt) add one can beef broth, chili powder, cumin, 1 small onion chopped, tomato paste, salt, garlic powder, and pepper. Submerge the meat in the liquid. Add a little more broth or water if you need to cover the meat.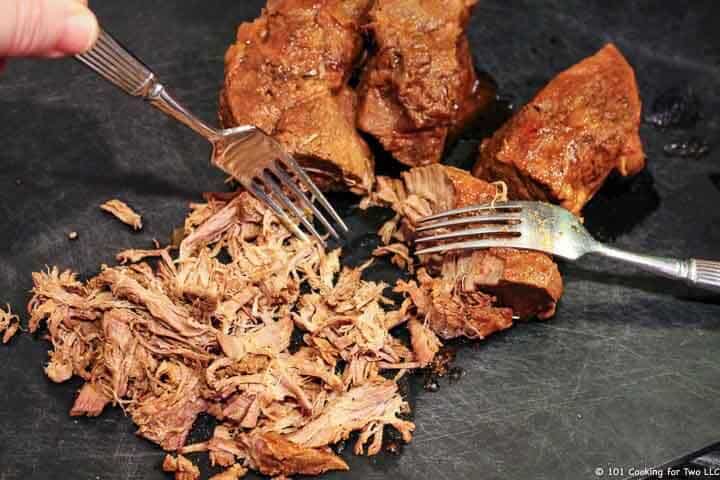 Cook on low for 4 hours. Remove the meat from the pot. Shred and remove any fat. Remove the braising liquid from the crock pot and set aside.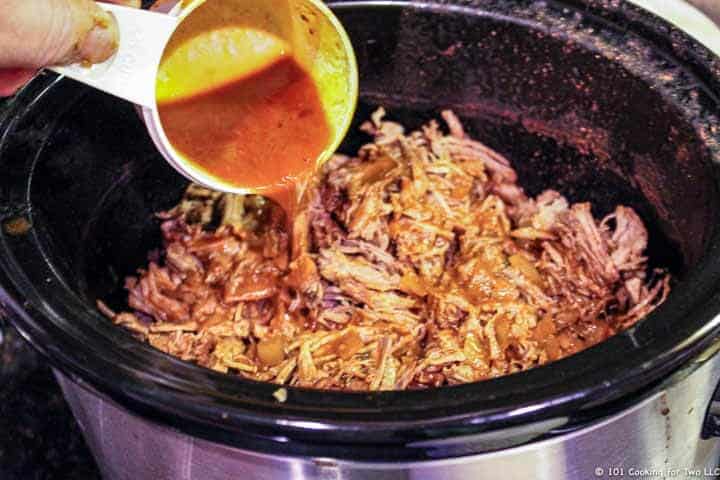 Place shredded beef back in the crock pot and add about 1 cup of braising fluid back to the beef.
Set the slow cooker on warm until needed for serving.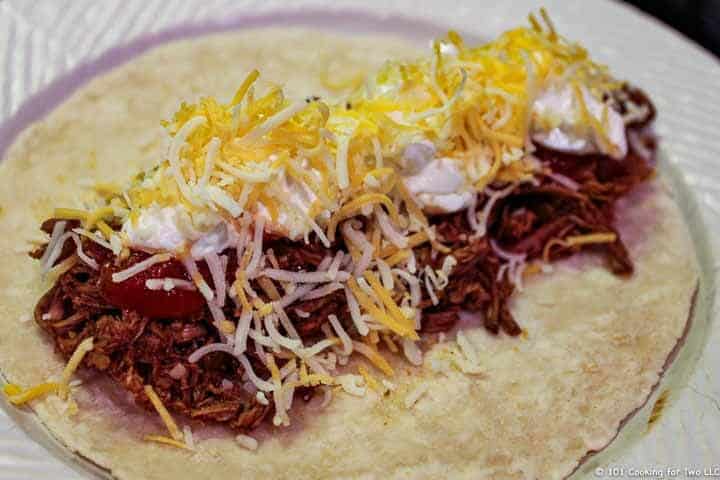 Do you want more recipes from 101 Cooking for Two? Sign up for the newsletter and get all posts delivered straight to your inbox!
📖 Recipe
Editor's Note: Originally Published December 26, 2012. Updated with expanded options, refreshed photos, and a table of contents to help navigation.