Nothing is better than this simple homemade guacamole. An authentic recipe using only fresh ingredients and ready in about 10 minutes. Everybody will love it for a party but easy enough for everyday meals.
Introduction
Guacamole is a dip frequently served with tortilla chips. It makes a great appetizer, party dish, or just a tasty side dish for your everyday Mexican meal. Just follow the simple step-by-step photo instructions for never-fail results.
I had not been a big fan of that smooth, homogenized guacamole. I have found it bland with nothing special to recommend its consumption. But make your guacamole fresh and add some spiciness; you have something special. Now I'm a fan.
My Rating

Rated by my wife as a solid 5.
📋Ingredients
The only rule is there is no right or wrong ingredient other than avocado must be present. But most authentic recipes include
avocado - required
lime juice - almost required
garlic - almost required
salt - almost required
Other frequently used ingredients
onion
tomato
jalapeno
cilantro
others - go wild
🥑Buying Avocados
There are several types of avocados, but we only get Hass in my area, so I only discussing them.
What to look for:
Dark green
Not too hard but not mushy - it should give just a little.
Taking the stem off is also helpful. If it is all brown underneath, it is over-ripe. If green or green with only a few specks of brown, It is too green.
❄️Storing Guacamole
Guacamole will turn brown within a few hours due to oxidation of the surface. You can prevent this by preventing oxygen from getting to the surface. This involves more than just a lid on the container.
Method #1: You can prevent oxidation by covering with plastic wrap pressed down to eliminate any air contact. Some also recommend a bit of lime juice to the top of the guacamole.
Method #2: Flaten the surface in a bowl and cover with about ¼ inch of water. Just pour it off and mix your guacamole when you want more
With either method, it will last about 2 days in the refrigerator. A third day is very iffy.
📖Mexican Side Dish Recipes
Featured in Cinco de Mayo Recipe Roundup

🖼️Step-by-Step Instructions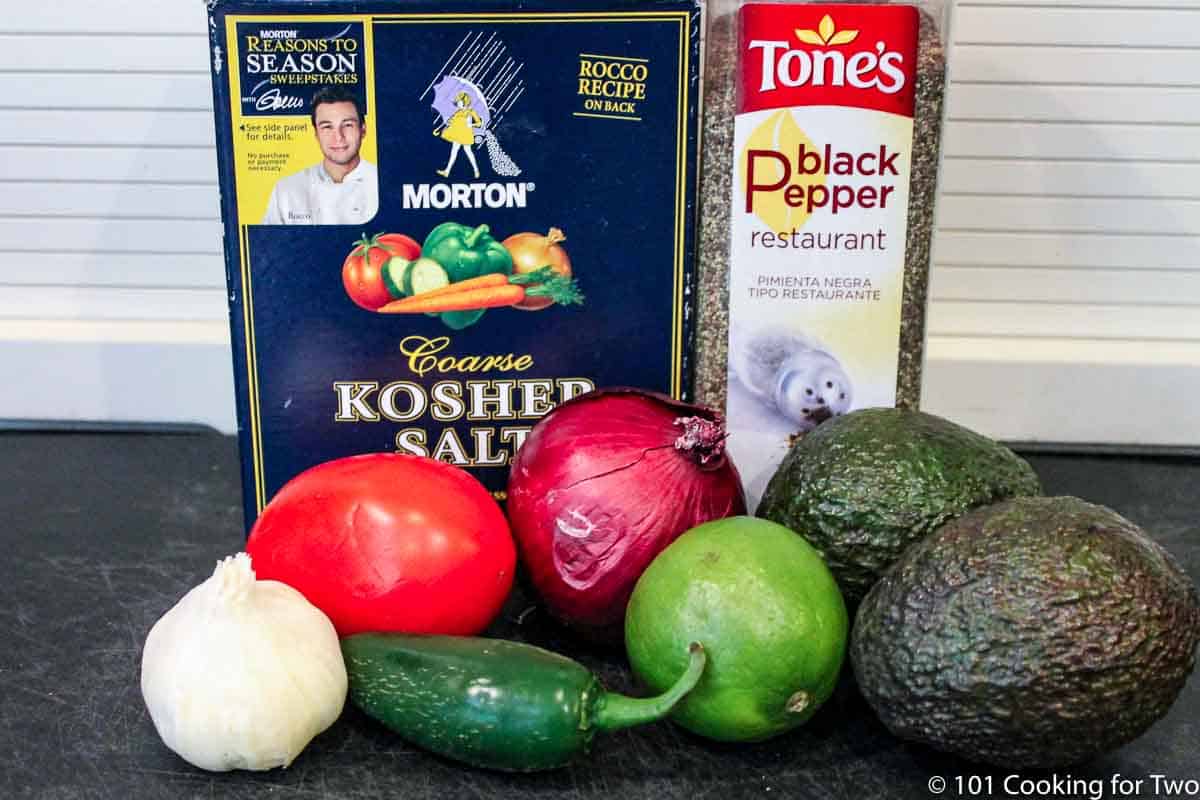 See the discussion in the notes above on choosing your avocado. These are my suggested ingredients. But modify to your taste.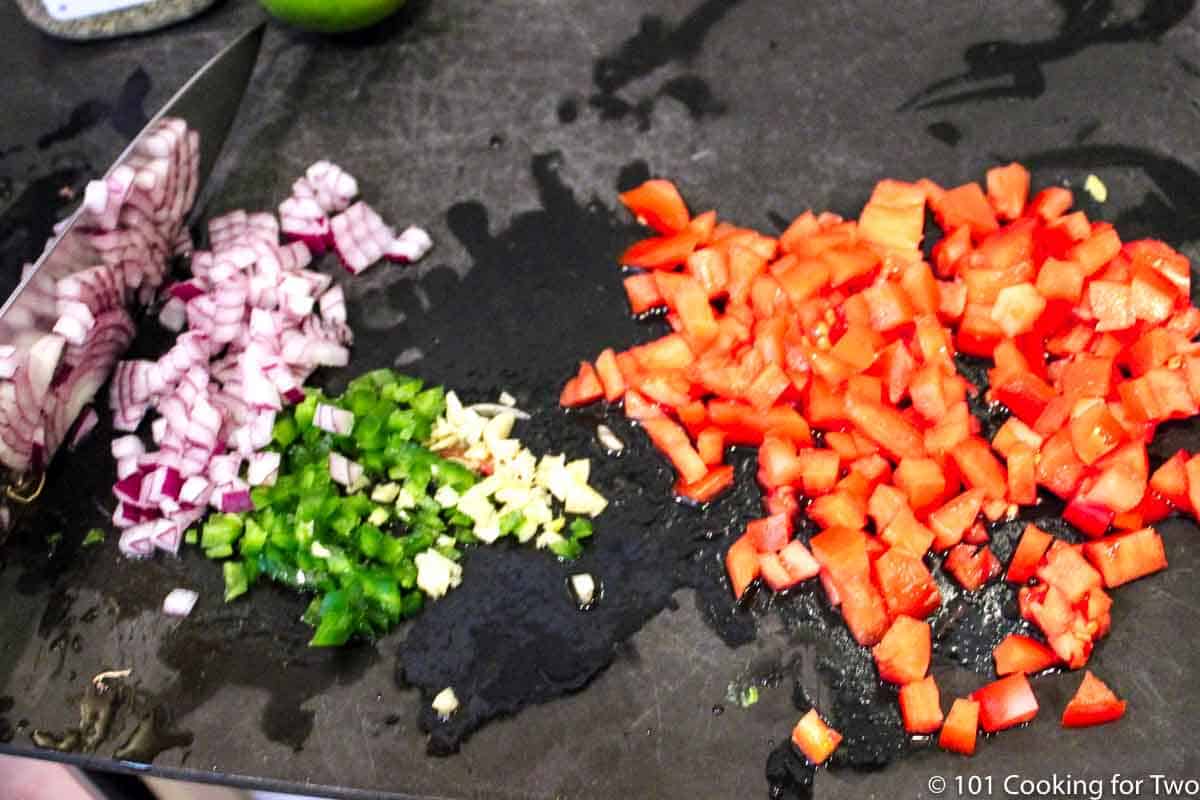 Chop half a medium red onion and Roma tomato. Mince one clove of garlic. De-vein the jalapeno and chop finely.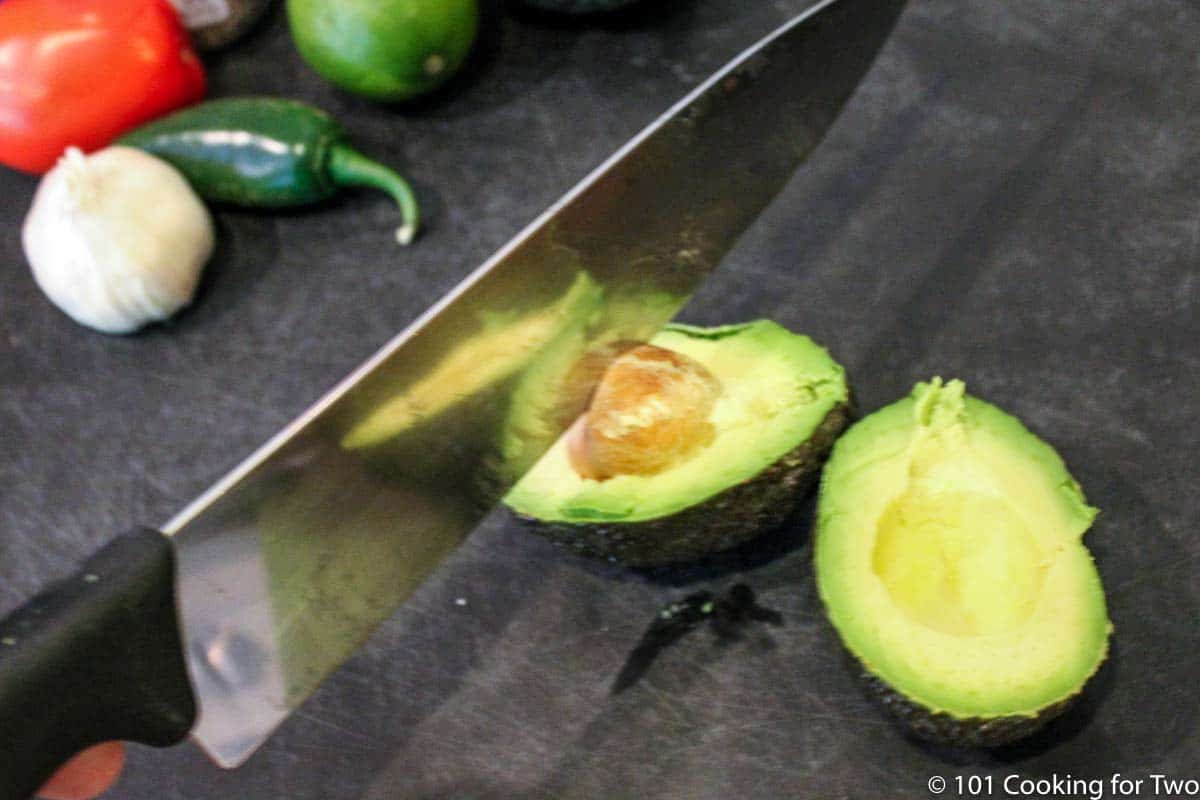 Open the avocado by cutting around the avocado down to the seed. Twist it to open and remove the seed. The seed may come out easy, but if not, put the knife into the seed a little and twist to remove.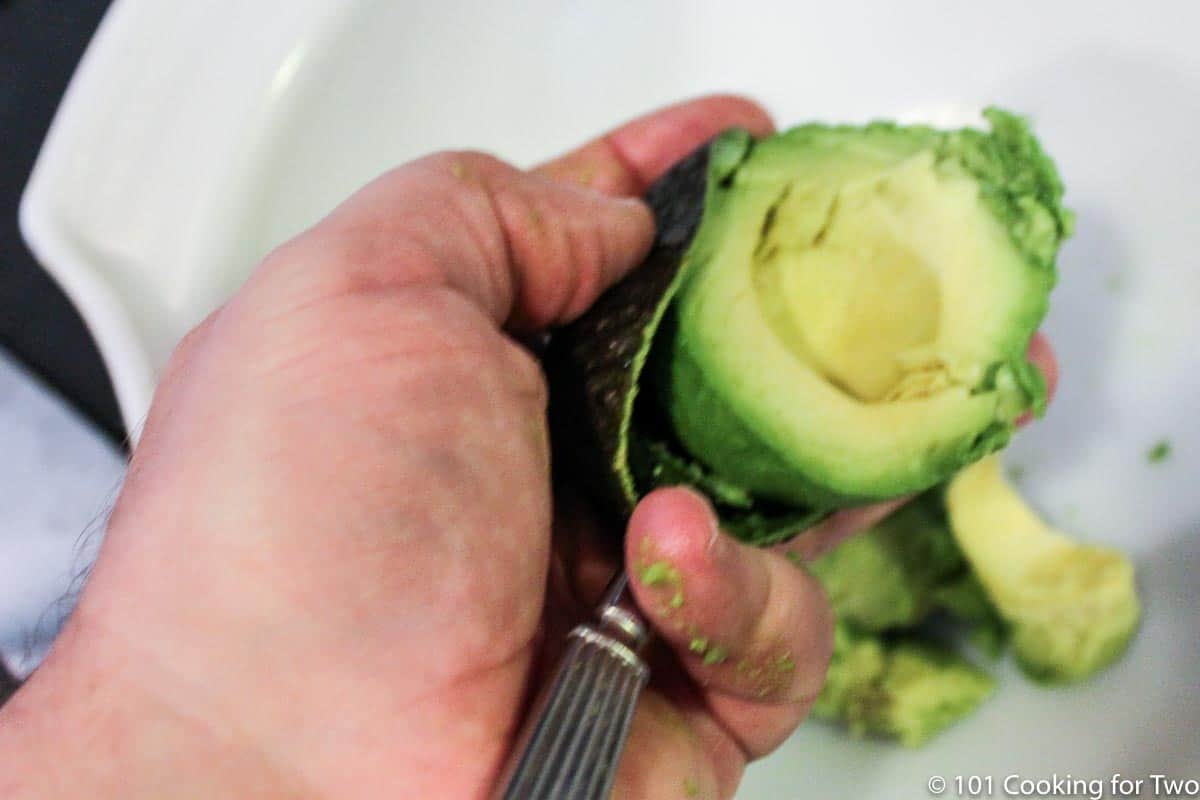 Spoon the meat out of the avocado. It is easy. Combine the avocado with the prepped veggies in a large bowl.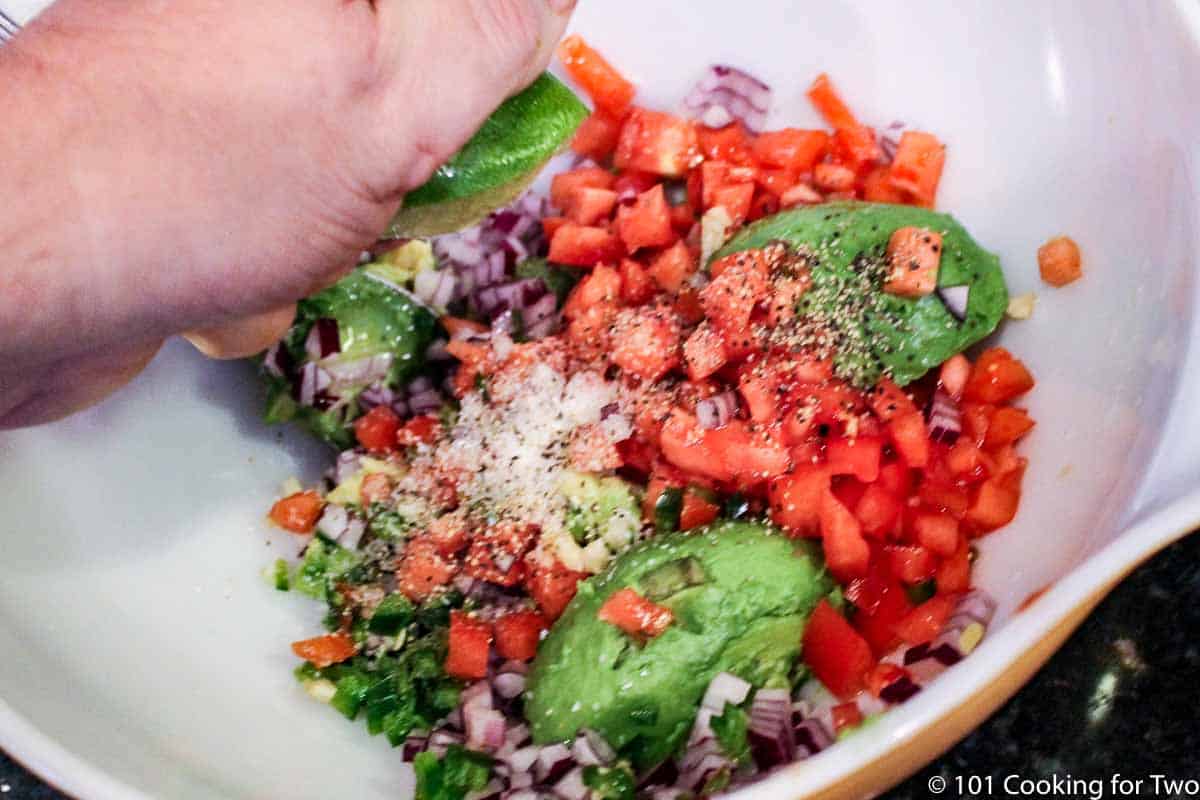 Roll the lime on the counter to free up some juice, then cut the lime in half and squeeze all the juice you can out.
Add ½ teaspoon kosher salt and ¼ teaspoon pepper. Mash to the consistency you want. I used a potato masher, but a fork is fine. Optional: Add 2-3 tablespoons of minced cilantro.


Do you want more recipes from 101 Cooking for Two? Sign up for the newsletter and get all posts delivered straight to your inbox!
📖 Recipe
Editor's Note: Originally Published September 8, 2012. Updated with expanded options, refreshed photos, and a table of contents to help navigation.