Sweet and spicy pineapple mango salsa is the perfect change of pace to everybody's favorite side dish. An easy-to-make fresh fruit salsa will go with fish, chicken, tacos, or use as a dip.

Introduction
I was on a Mexican spree when I first did this recipe. I have repeated it many times. It is one of my wife's favorites and has been a main Mexican side dish for us.  Please give this great side dish a try.
Pineapple mango salsa is so simple to whip up. Wonderfully tasty and a great compliment to spicy Mexican foods. Just a little slicing and dicing and you're there. Perfect for a party and friends.
My Rating

An easy 5. My wife has tried to live on it several times.
🥭Mango
A good mango should be firm but not rock hard, and definitely not mushy.
Do I have to use mango?
Well, it is called mango salsa, but since you asked, you can substitute ½ of pineapple for the mango.
How to cut up a mango.

Cut a disk off both sides of the mango, as close as possible to the pit.
Crosscut the disks.
Turn the disks inside out, then cut off the chunks. You can try to get more out of the part with the pit, but it won't be much.
🍍Pineapple
Do I have to use pineapple? No, but double the mango.
What to do with the other half of the pineapple? Double the recipe, slice and eat, or send it to me.
Can I use canned pineapple? Yes, but you don't really want to do that. Fresh pineapple is great. But if you insist, a 20 oz can of chunks drained be about equal to the 2 cups half of a fresh pineapple will yield.
✔️Tips
What about the Cilantro?
You will see it in the ingredients, but some of the pictures (the newer ones) do not show it. We do not like cilantro in this house. Both my wife and I do not like the taste. I have left in the ingredients, but I don't use it. PS a large number of people have this issue.
Storage
Store tightly covered and refrigerated. Good for about 2 days. Do not freeze.
Recipe Size
This is a cut down recipe. A "double" recipe will be more efficient use of ingredients but this size fits our eating habits and two of use consume it in 2 days. The half pineapple stores well.
So double the recipe for larger households.
📖Grilled Fajitas
Grilled Chicken Fajitas in 30 Minutes

🖼️Step-by-Step Instructions
Start by cleaning the pineapple and pepper. Chop half the pineapple and half the pepper into ¼ inch pieces. A single recipe is good for smaller households but for parties, use a double recipe.
Clean the jalapeno by cut off ends and de-seeding then chop fine. Chip half of a small red onion into ⅛ inch pieces.
Chop the cilantro.

Cut the mango and the Roma tomato into ¼ inch pieces. If you need instructions on the cutting up the mango, see discussion above.
Add all to mixing bowl and add the juice of one lime. Mix well. Refrigerate for 1 hour before serving if your wife lets you.


Do you want more recipes from 101 Cooking for Two? Sign up for the newsletter and get all posts delivered straight to your inbox!
📖 Recipe
Editor's Note: Originally Published July 4, 2010. Updated with expanded text and instructions along with updated photos.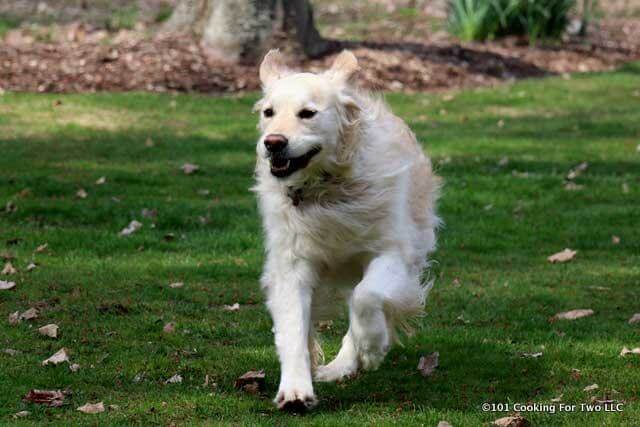 This Recipe Featured in These Recipe Roundups