Caprese pasta salad is an easy Italian dish made of juicy tomatoes, fresh mozzarella, and fresh sweet basil, seasoned with salt and olive oil all combined with pasta. It is fresh, and a perfect side dish, a light meal, or take it to a potluck or dinner.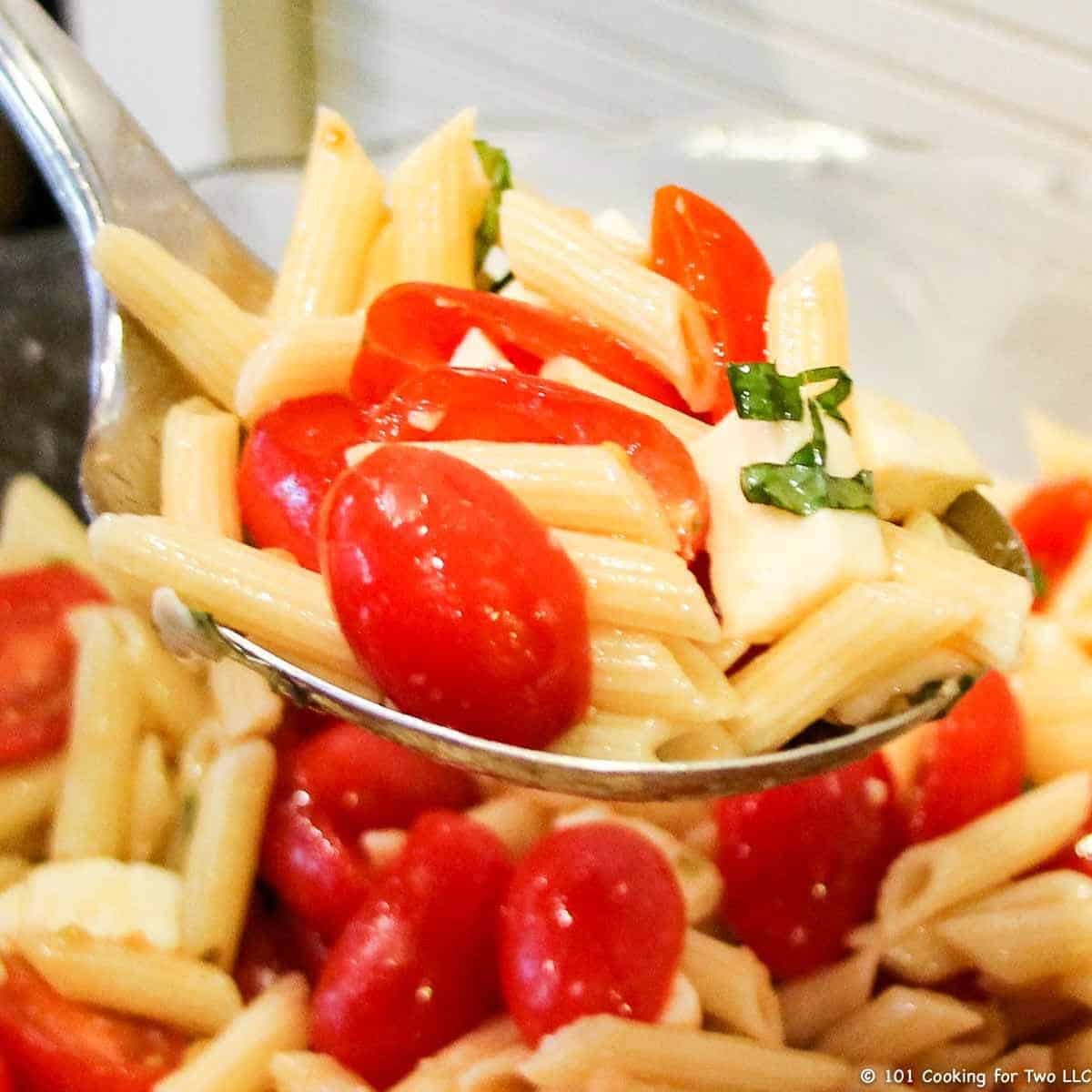 Introduction
Fresh mozzarella, fresh basil, fresh cherry tomatoes, are you starting to get the theme here, FRESH? That is what this is all about.
This is a classic Italian dish, although some will call it Mediterranean, it has the colors of the Italian flag, so I am staying with Italian. It generally considered a summer dish due to the fresh ingredients, but the ingredients are increasingly available year-round.
The main issue will be the size of this dish. Most recipes are twice this size, and I have cut it down to a more reasonable size. But more cutting down the size will just cause lots of partially used containers.
It stores well for only a few days but no longer. So not very "cooking for two" friendly for day to day use. So a special occasion dish for a large family get-together, a dish to pass, or pot lucks.
My Rating

A nice solid 4.
📋Ingredients
Pasta – a smaller type of pasta is like the mini penne that I'm using. Use the shape you want. Cook per the instructions to Al Dente. Rinse with cool water to stop cooking then toss with a few teaspoons of oil to stop cooking.
Vegetables - juicy tomatoes are the feature of the salad, but they need to hold together, so cherry tomatoes cut in half are perfect. Other vegetables like bell pepper, cucumber, olives, asparagus, or squash could be added.
Cheese - It must be a fresh mozzarella. I don't see another cheese here.
Seasoning - just fresh garlic and fresh basil will do.
Dressing - just good olive oil is best to let the fresh tastes stand out. But some people suggest Italian or vinaigrette dressings. I'm opposed to heavy tastes like balsamic, but it's your salad. A bit of red wine vinegar would be nice.
Other add-ins - diced or shredded chicken will make it a complete meal. Other good options would be ham or pepperoni.
❄️Storage
This is one to two-day salad. But two days is pushing it. If you do store it for a day, toss before serving and taste test and add a bit more oil and salt/pepper if needed.
This recipe makes a LOT of salad. I'm glad we loved it. We both had 2-3 servings the first round and added some chicken to the leftovers and a splash of Italian dressing to freshen it up.
📖Summer Salad Recipes
Fresh Spinach Salad; A Summer Favorite

🖼️Step-by-Step Instructions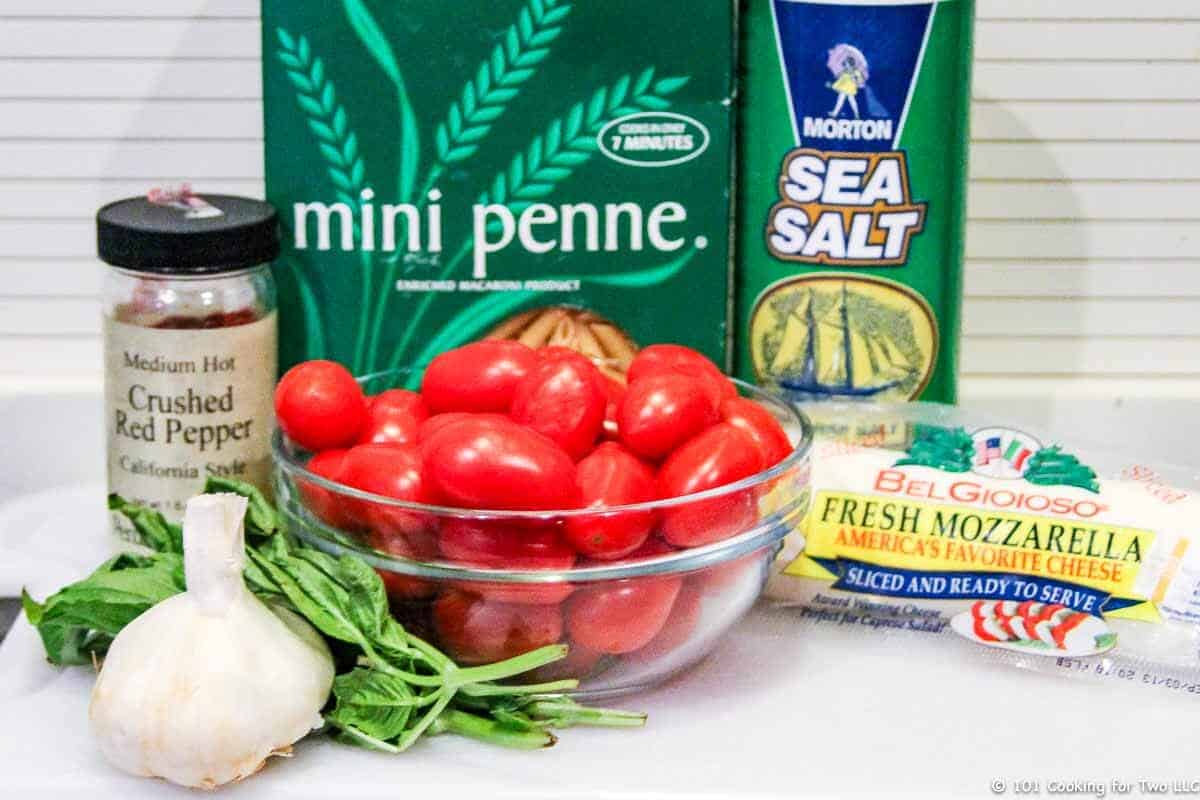 Use the freshest ingredients you can get.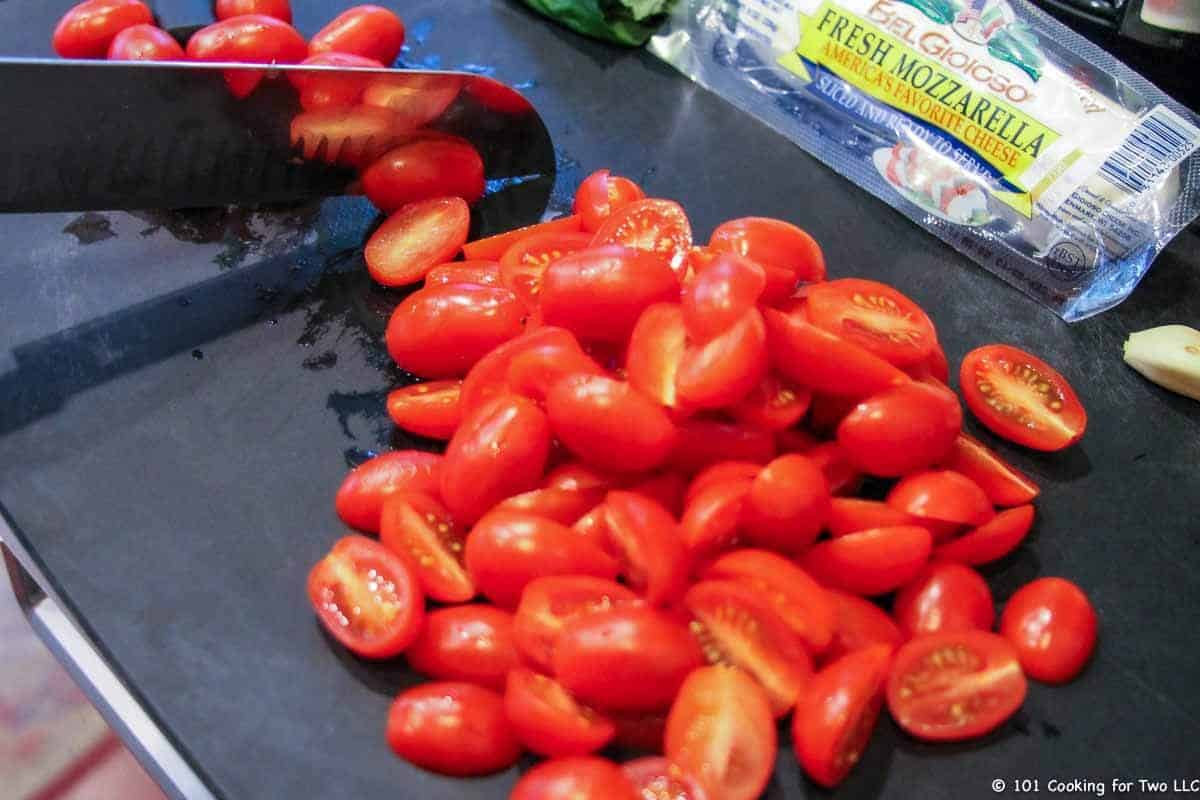 Start by cutting about 1 pound of cherry tomatoes in half.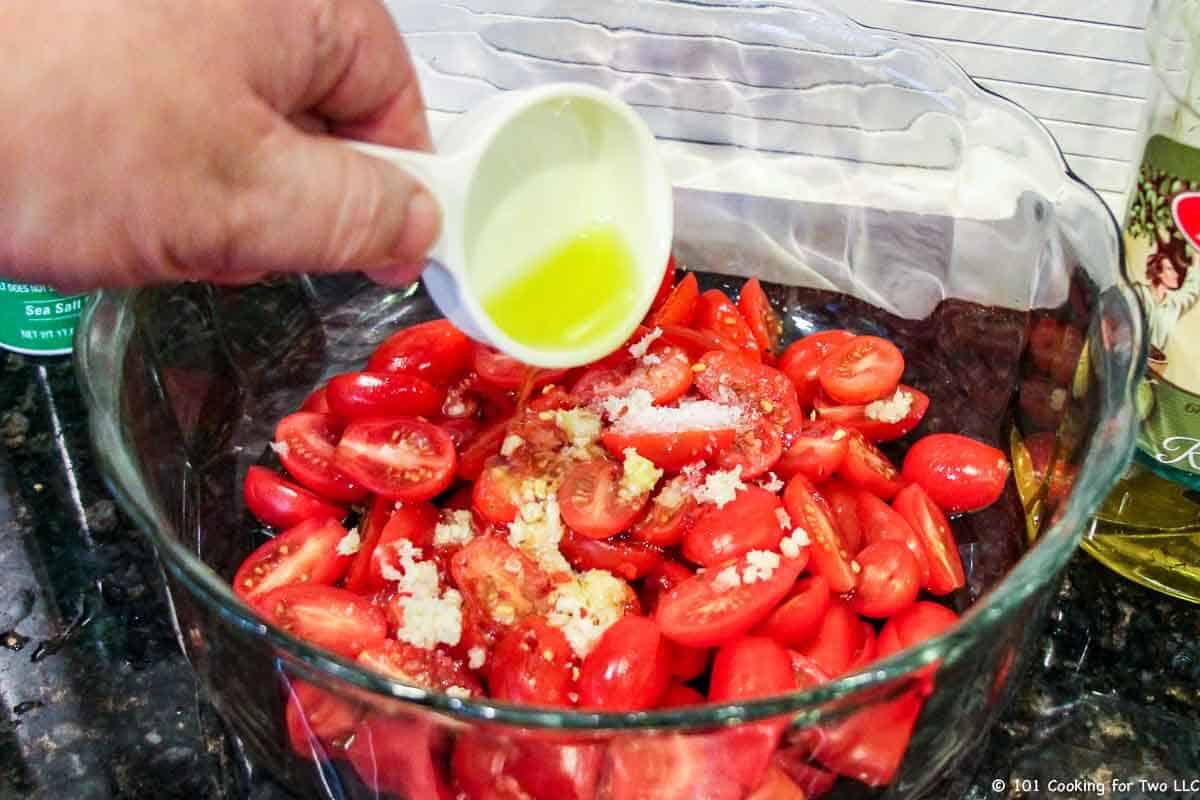 In a large bowl, add tomatoes along with 2-3 cloves crushed garlic, ¼ cup good olive oil, 1 teaspoon of coarse salt, a pinch of red pepper (about ⅛ t or less) and pepper to taste (about ¼ teaspoon to start) mix well and set aside for at least 30 minutes.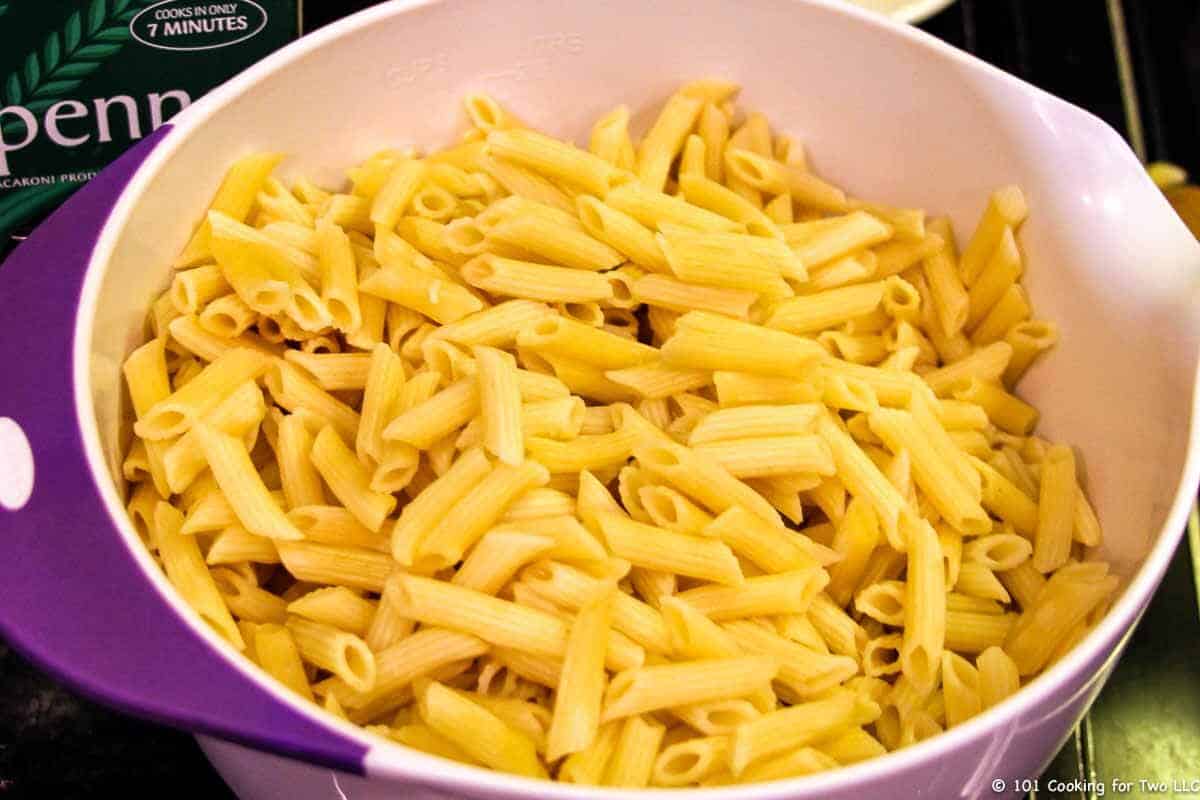 We used mini penne. Cook 8 oz of pasta according to package instructions for Al Dente. When done, rinse with cool water to stop the cooking. Then, toss with a few teaspoons of olive oil to prevent sticking.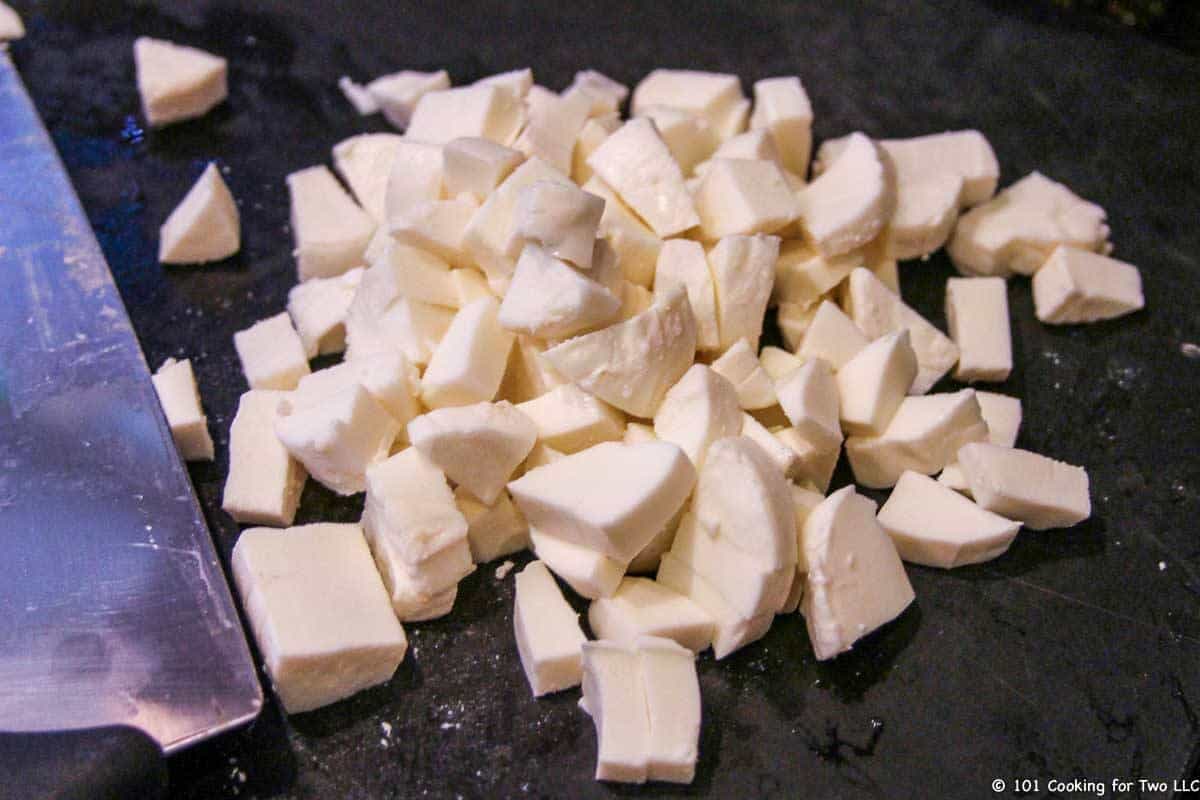 Chop 8 oz of fresh mozzarella into bite-size pieces.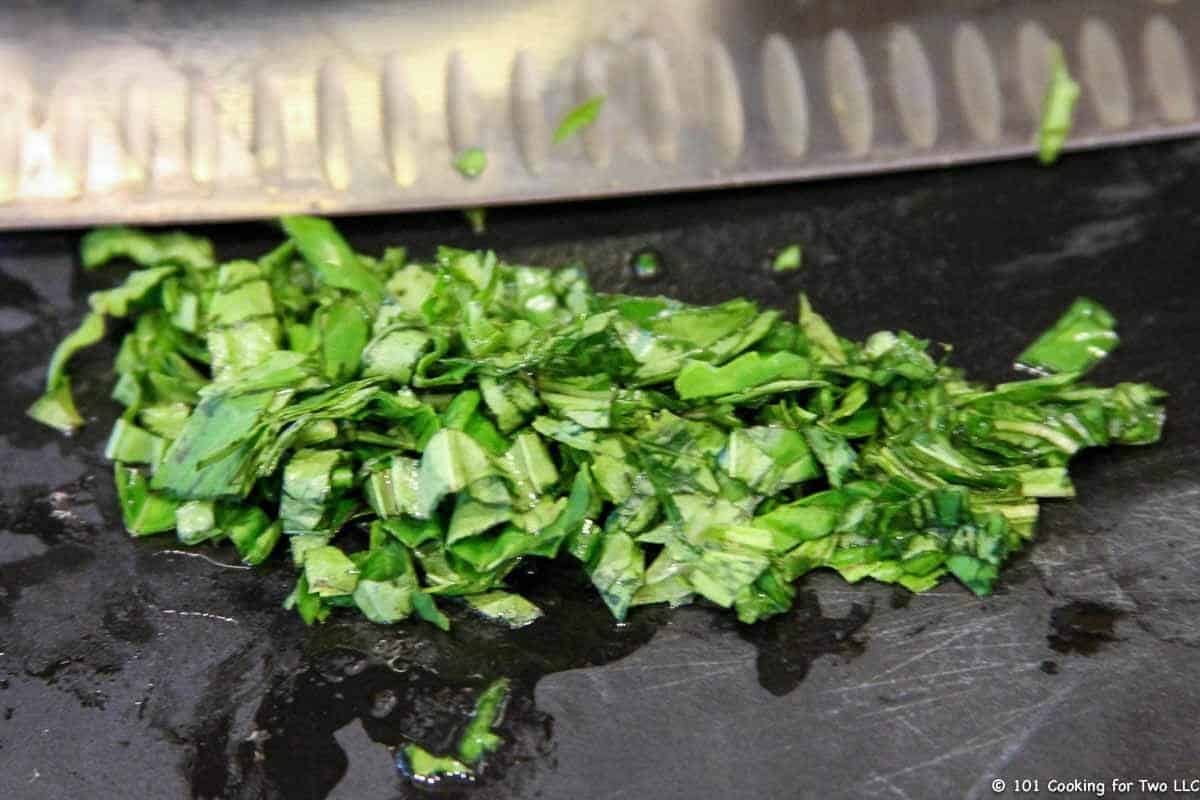 Chop 10 leaves of fresh basil.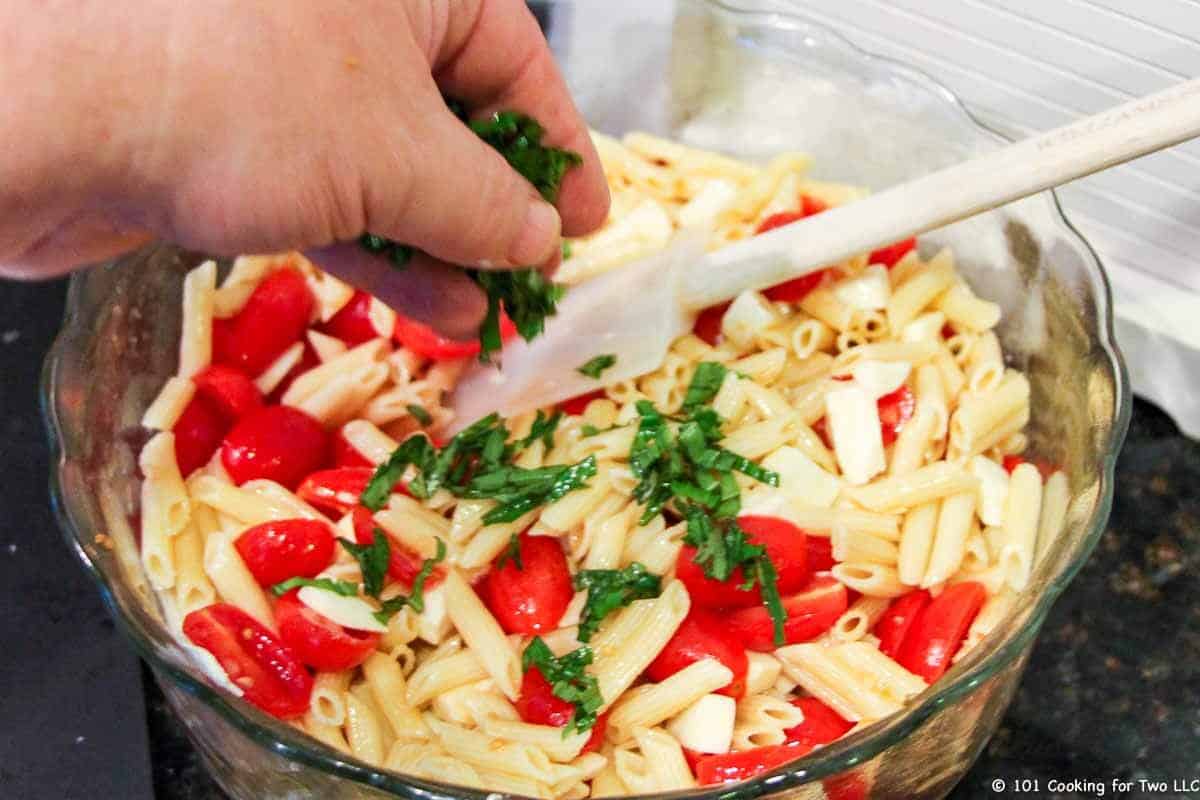 Add the pasta, the mozzarella, and the basil to the tomatoes and mix well. Refrigerate for a few hours to let flavors blend if you have time.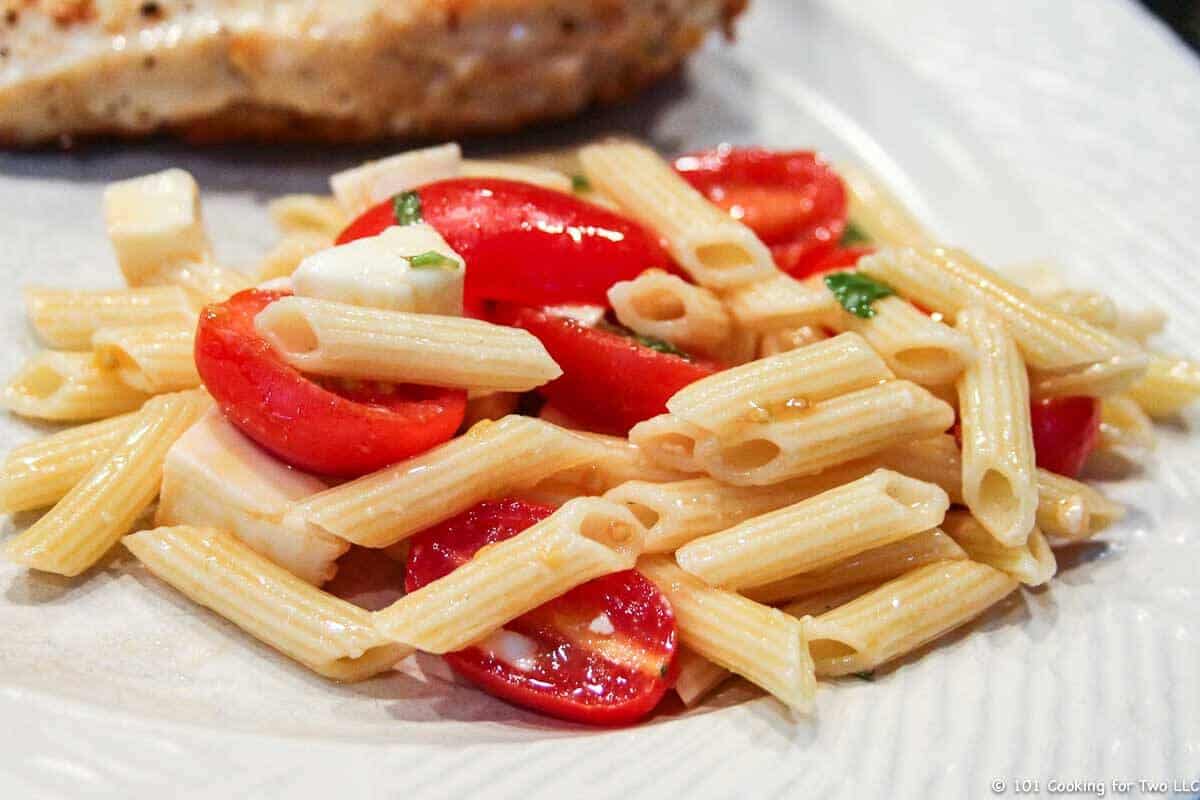 Do you want more recipes from 101 Cooking for Two? Sign up for the newsletter and get all posts delivered straight to your inbox!
📖 Recipe
Originally Published August 10, 2013. Updated with expanded options, refreshed photos, and a table of contents to help navigation.