These crock pot Chinese boneless pork ribs are tender and tasty for that simple casual dining meal. Just follow these easy step by step photo instructions.

Introduction
Let's make some great Chinese with things you have on hand. No searching for that special sauce just for one dish.
Based on a Food.com recipe but simplified and cut done for a more reasonable amount. The original was for 5 pounds. Nope, cooking for two here. You get some great taste here for very little work. Serve with rice and wait for the compliments.
My Rating

A mid 4. I'm stuck in my ways and love my General Tso's
🐖Boneless Pork Ribs
This uses one of my favorite cooking for two meat, country-style boneless pork ribs. They are the tail end of a pork loin cut in half length way and scored into little "ribs."
These are not the same as bone-in country-style ribs. If you don't find the boneless variety, strips of pork chops or pork loin cut across the grain will work fine.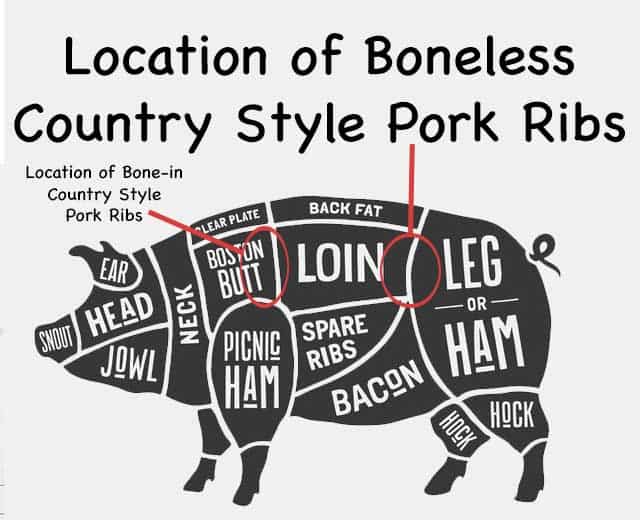 👨‍🍳The Sauce
One of the most attractive features of this recipe is the simple everyday ingredients. There are no special things like Hoisin which you probably don't have around (I do.)
This produces about 1 cup of sauce after cooking for adding flavor to rice or noodles. You can increase the sauce and keep the meat the same if you want more sauce.
We are not big ginger lovers in this house so some may find it a little low on ginger so increase if you love ginger. It is about half of the original recipe.
I have a vinegar problem with lots of Chinese recipes. If I want a recipe to taste only like vinegar, I will have a cup to drink. So I have cut the vinegar to about ⅓ of the original recipe and find it just right.
Lastly, I removed the salt. There is lots of salt in other ingredients so it is not needed during cooking and you can add a bit later if needed.
Other Notes
An easy recipe to double or triple.
Good refrigerated for 3-4 days and frozen for 3-4 months
📖Chinese Recipes
Crock Pot Honey Garlic Chicken Breast

🖼️Photo Instructions
Start with common ingredients (at least in my kitchen). No special sauces needed.
Trim one slab of country style boneless pork ribs. Remove fat cap and cut into pieces following the cuts.
Mix in a smaller crock pot (this is 3.5 qt) the brown sugar, soy sauce, ketchup, honey, vinegar, one clove garlic minced, ground ginger, crushed red pepper (optional) and ½ small onion diced.
Mix in the pieces of pork. Cook on low for 4-5 hours. Remove meat and reserve the liquid for "gravy" over the meat and rice.
Serve topped with toasted Sesame seed and sliced green onion.


Do you want more recipes from 101 Cooking for Two? Sign up for the newsletter and get all posts delivered straight to your inbox!
📖 Recipe
Editor's Note: Originally Published February 16, 2014. Updated with expanded options, refreshed photos, and a table of contents to help navigation.