Great Southwest pork tenderloin chili with chunks of tender pork, beans, all in a spicy liquid. All with the added bonus of being low-fat and very healthy. Just follow these easy step by step photo instructions.
Introduction
I have always said that pork and Mexican are made to go together. Well, I just proved it again. With only 10 minutes of prep, a crock pot, and 4 hours, you can have a very healthy, wonderful tasty meal.
With only about 3-4 grams of fat per serving, this will fit any diet. But I don't want you to think of this as a diet dish. This will blow most other chili out of the water on taste.
There are very few recipes for a pork-based chili, but I did find an inspiration recipe Jerre's Black Bean and Pork Tenderloin Chili at Allrecipes. With my inspiration in place, I changed the beans around for some variety and modified the spices some for taste, and added a jalapeno.
My Rating:

Many times I have trouble with the rating. Not this time. This will be in the top ten for the year for sure. A healthy recipe has no right to be this good.
🐖Pork Tenderloin
Remember that pork tenderloin is NOT pork loin. This recipe is for a tenderloin, which will produce a nice tender chili where the pork loin will be tough and dry.
⏰Cooking Time
One other major change from the inspiration recipe is cooking time. 8 hours is just too long to abuse pork tenderloin. It is more than done, and the chili flavors have come together nicely in 4 hours on low.
✔️Tips
The total volume of this recipe is 3 quarts, the minimum size of the crock pot is 4 quart.
I rinsed all the beans. I have increased the chicken broth a bit to make up for the volume loss.
You should be able to do this on the stovetop with a 2-3 hour simmer.
Good refrigerated for 3-4 days and frozen for 3-4 months.
📖Crock Pot Chili Recipes
Ultra Simple Crock Pot White Chicken Chili

🖼️Step-by-Step Instructions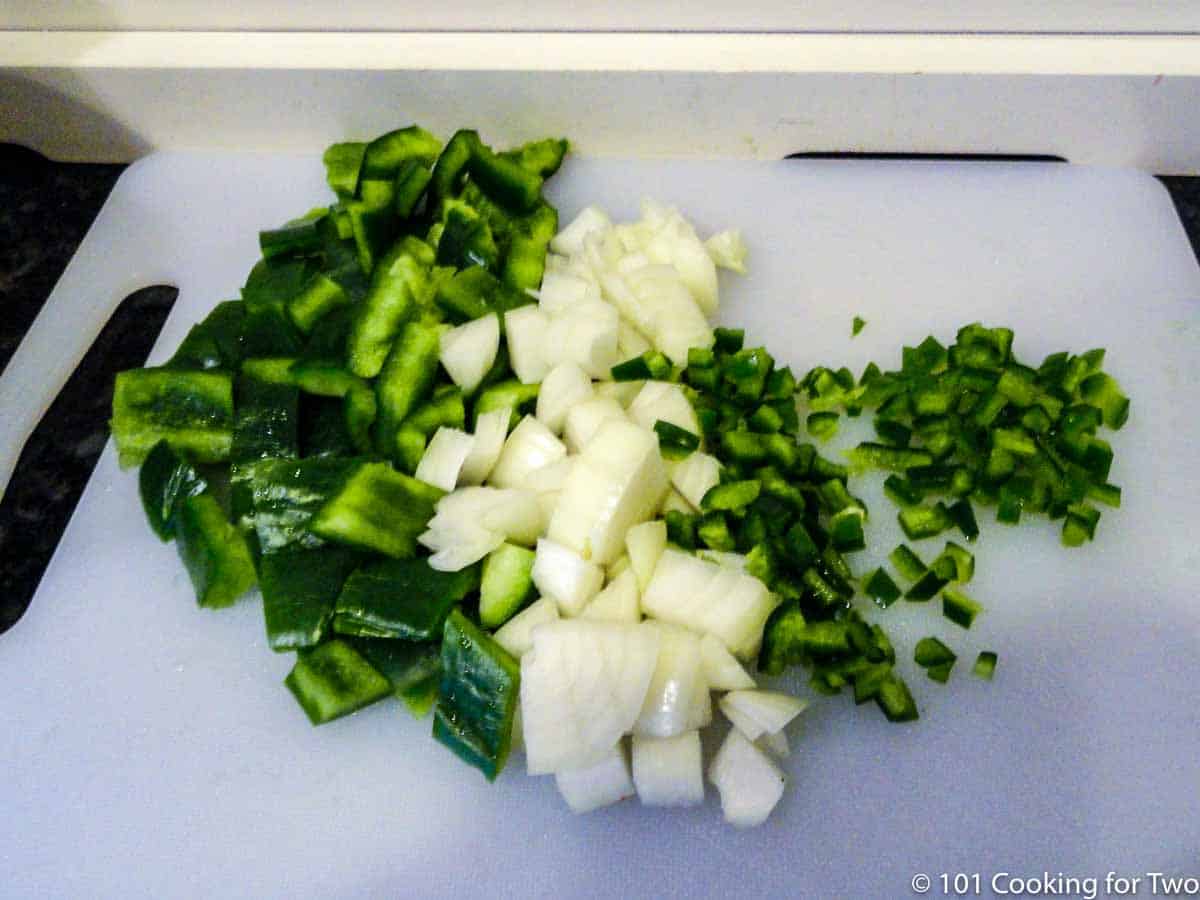 Prep onion and green pepper and chop medium. Prep jalapeno chop fine.
Prep tenderloin by removing all trim-able fat and the silverskin. Cut into ¾ to 1-inch cubes.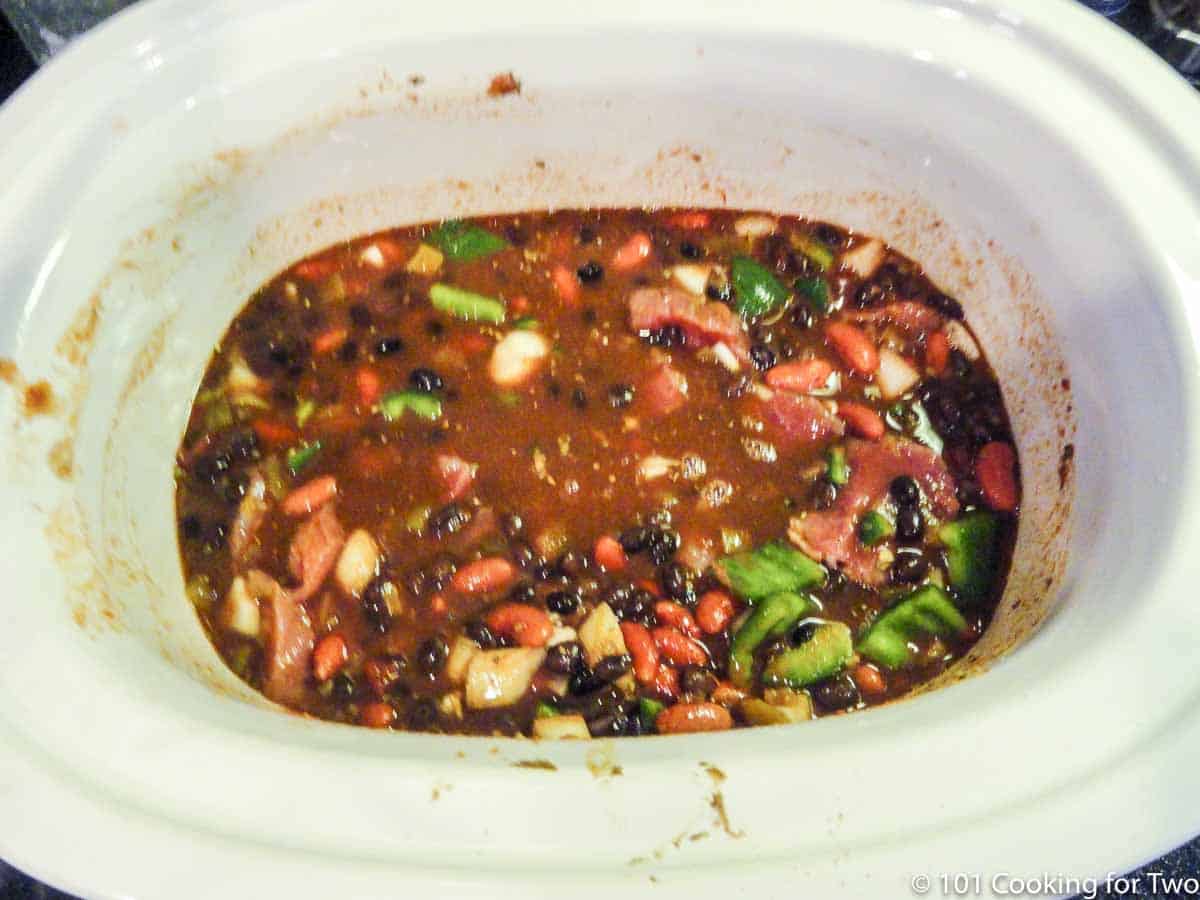 Rinse all beans. Place all ingredients in a crock pot on low for 4 hours.


Do you want more recipes from 101 Cooking for Two? Sign up for the newsletter and get all posts delivered straight to your inbox!
📖 Recipe
Editor's Note: Originally Published January 16, 2010. Updated with expanded options, refreshed photos, and a table of contents to help navigation.