Thanksgiving is coming up fast, and many of us will be cooking large feasts. While many experienced chefs will be cooking, a lot of inexperienced home cooks will be hard at work, too. So, for everybody, experienced or novice, let's take a few minutes to review relevant food safety and find some resources if needed.
Jump To:

Many decades ago, when I grew up, nobody checked the temperature of foods or worried about food safety. We were so wrong.
In my 40 years as a physician, I have seen many cases of food-borne illnesses. Mostly mild and self-limiting, but some are much more serious, especially in children and the elderly. So, let's get this right.
🦃Turkey Safety
First, a reminder about cleaning poultry: always assume that the bird is contaminated with harmful bacteria. Pat dry, and don't spray with water that will spread in the area. Please check Chicken… To Rinse or Not To Rinse? for more information.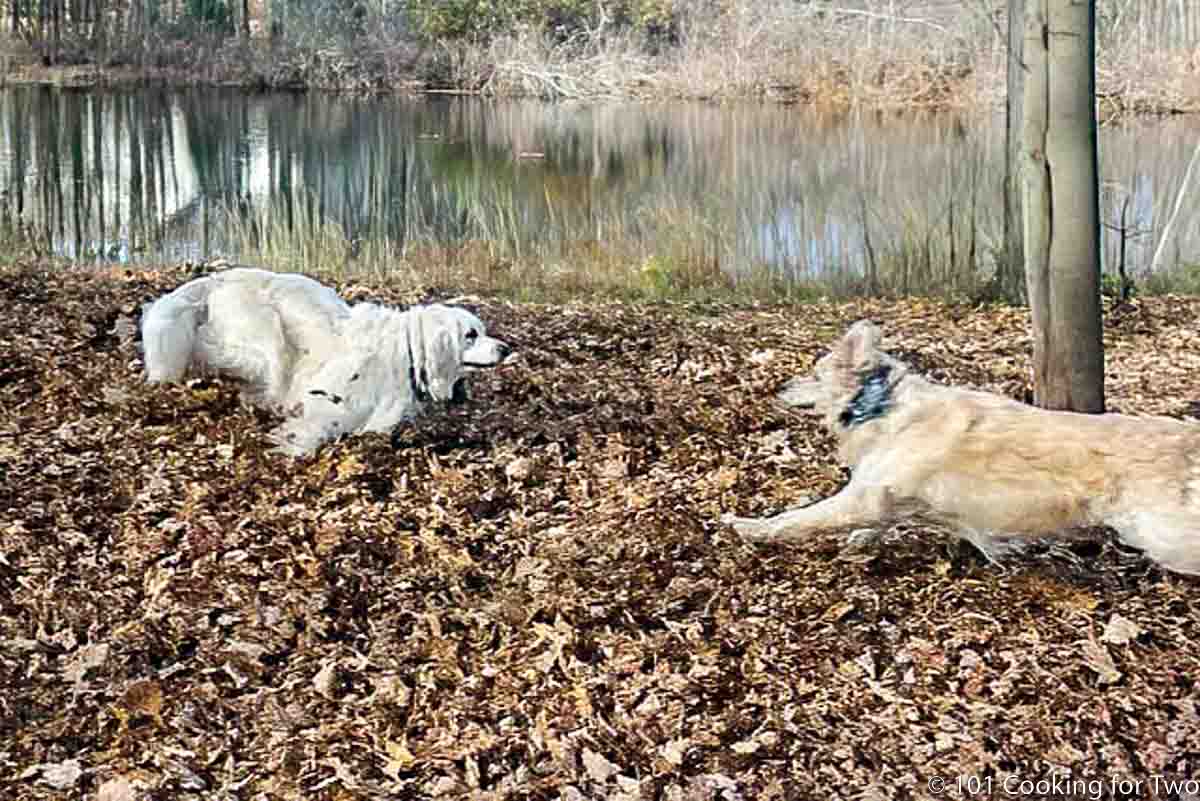 Turkey Defrosting
If your bird is frozen, it needs to defrost before the holiday. DO NOT defrost by setting out at room temperature. That is not safe.
To safely thaw the bird, keep it in the unopened wrapper and place it in the refrigerator. Plan on about 5 hours per pound, so plan ahead. That 20-pound bird will take 4 days plus. So plan for it and give yourself a little cushion.
But you procrastinated, didn't you? So you have a frozen turkey to cook tomorrow. What to do? The old cold water trick is what you are looking for. According to the USDA, the cold water method is:
Thaw the breast side down in the unopened wrapper with enough cold water to cover your turkey completely.
Change the water every 30 minutes to keep the turkey chilled. The idea is to keep the bird in water that is under 40° so it thaws safely.
Estimate a minimum thawing time of 30 minutes per lb.
But you forgot to thaw, and it is Thanksgiving morning. All hope is not lost. You can cook a frozen turkey but in a precise manner, and it takes longer. Check out How to Cook a Frozen Turkey.
♨️Cooking a Turkey Safely
Turkey Temperature
The minimum safe internal temperature for any poultry, including turkey, is 165° per the USDA. That will kill the harmful bacteria. You will read about dark meat needing 180°, which is true for taste and texture but not for safety.
Please note that the popup plastic thing they put in your bird is useless and, if believed, can be dangerous. Please do not rely on it.
You must get a meat or instant-read thermometer to be safe. This is not optional; it is required. See my Shop if you need recommendations, or the $10 electronic type from your local Home Depot type store will work.
Stuffing/dressing Safety
The best answer here is never to cook the stuffing in the bird. Just don't do it.
Stuffing will need to get to 165° to be safely consumed, and you will overcook everything else if it is in the bird. Please, please, please cook your dressing outside the bird. If you must, please check Dressing Basics at the USDA. But don't do it!
🌡️General Food Safety Rules
Wash your hands, kitchen surfaces, cutting boards, and kitchen tools frequently after handling uncooked foods, especially before touching other foods, tools, or surfaces. Hot, soapy water is your friend.
Wash produce well, but not eggs, meat, or poultry, which can spread bacteria.
Never thaw or marinate at room temperature.
Keep meat, poultry, seafood, and eggs separated from other foods during storage and preparation.
Keep hot food hot and cold food cold because the bacteria multiply quickly in the "Danger Zone" between 40

°

and 140

°

.
Cover leftovers to prevent cross-contamination and store under 40

°

within two hours.
Consume or freeze leftovers within 3-4 days.
Serving safely
Cold foods: Keep them cool to 40° or less for safety. At room temperature, they can set out but no longer than 2 hours or 1 hour if the temperature is above 90 degrees. Or you can
Hot food should be kept at or above 140°F.
Refrigerate or freeze leftover foods promptly. If over the time limits, then discard it.
Check foodsafety.gov for more information and other food safety tips.
📚Holiday Cooking Resources
Butterball.com Yes, it is still there in 2022. Known as the complete online reference for turkey questions, there are videos and all the handholding you should need, but if you have something not covered, you can call 1-800-BUTTERBALL or text 844-877-3456 to chat with their turkey experts.
USDA-Stay Food Safe this Thanksgiving Holiday Excellent, basic advice. Probably everything you need.
USDA -SOS on Turkey Day – My Turkey Isn't Ready, What Do I Do Now? To get you out of trouble.
King Author Flour Baking help at 855-371-2253. Check their homepage for online chat and email support. Hours not published.
Thanksgiving Recipe Roundup
Do you still need another recipe? It is time to plan the Thanksgiving menu for this year's holiday feast with our top recipe ideas. Whether you are doing big or small, the menu needs to be set and a plan in place soon.
Let's have a happy and safe Thanksgiving out there.
DrDan
Publisher's Note: Originally published November 21, 2016, and updated yearly near Thanksgiving with current information.