It is time to plan the Thanksgiving menu for this year's holiday feast with our top recipes ideas. Whether you are doing big or small, the menu needs to be set and a plan in place soon.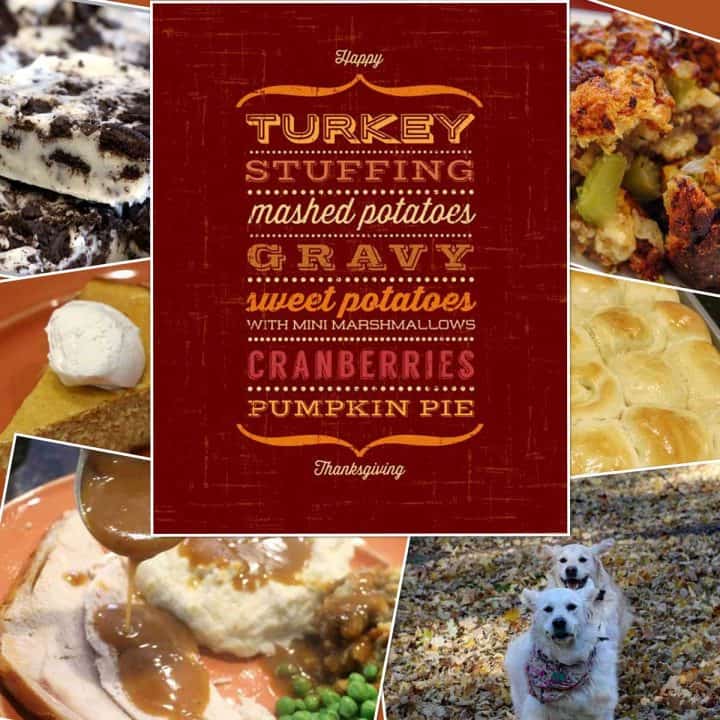 Editor's Note: Originally Published November 17, 2016. Updated yearly with current recommendations and discussion.
Like all good food bloggers, I will make everything from scratch; I will plant the seeds, harvest the wheat and mill the flour.  Well maybe not.
While I love Thanksgiving, the amount of work can be overwhelming. So let's get our plan started.
The first part is easy. How big do you need to go? How many people? Do you love or hate leftovers?
Second part, how much time do you have? Some super planners out there will pull everything off from scratch. I'm not there, and honestly, I don't want to be. We want time with the family. I have X amount of time and energy and will put it where it does most good.
Featured Recipe
Since this is cooking for two, we are going for a turkey breast, not the whole bird. But you can do two if you need more.
How To Roast a Turkey Breast with Gravy was just rewritten. It is an almost 2000 word guide to cooking a previously frozen turkey breast with simple to follow step by step photo instructions.

Other Meat Suggestions
Crock Pot Honey Glazed Ham
Small Ribeye Roast
Butter Turkey Tenderloin – Pan Seared Oven Roasted with Gravy
Grilled Brown Sugar Rubbed Turkey Breast
Side Dishes
How To Make Gravy at Home
Turkey Sausage Stuffing
Green Bean Casserole without Soup
Sweet Potato Casserole
Broccoli Slaw
Breads
60 Minute Yeast Dinner Rolls
Stand Mixer Lunch Lady Rolls
Julia Child's French Bread – Simplified
Quick and Easy Honey Whole Wheat Dinner Rolls
Desserts
Pumpkin Cheesecake
Chocolate Chip Cheesecake
Apple Cake from Scratch
Apple Crumble
Really Easy Apple Crumb Pie
Crock Pot Apple Crisp
New York Cheesecake Bars
Candy Time
Oreo Fudge
4 Ingredient Crock Pot Chocolate Peanut Clusters
Crock Pot Fudge
5 Minute Fudge
Homemade Candied Nuts
The updated food safety post (Thanksgivings edition) coming next week.
Feeling like a little holiday shopping early, check out the new Holiday Shopping section in THE SHOP
Have a great Thanksgiving from
Wifo, Molly, Lilly, and DrDan