From fudge and candied nuts to chocolate nut clusters, your homemade candy will say love for the holidays. Use them for the family, a cookie exchange, an office party, or a gift.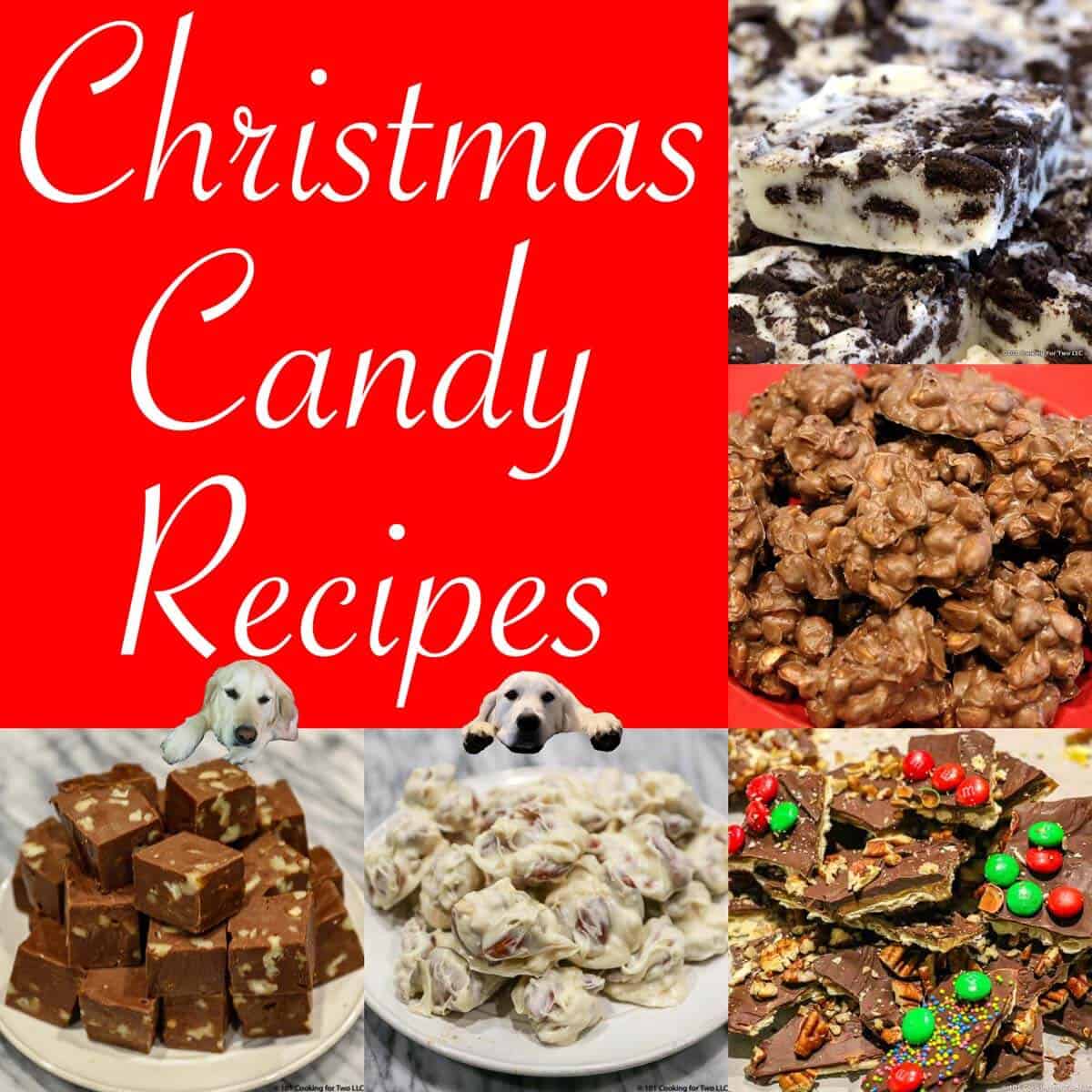 Jump To:

Make the Christmas season special this year. Fire up the oven, stovetop, or crock pot, and make some holiday cheer. After all, it is that time of the year.
Once you see how easy, delicious, and economical these candies are, you will expand your gift list. Instead of an expensive box of stale candies, light them up with some delightful treats that will leave them asking for more—and the recipe.
Nothing says love like a gift of your handmade candy.
Crock Pot Candy Recipes
How simple can candy-making get? Just dump it in the crock pot, and you have holiday goodies to share.
Crock Pot Chocolate Peanut Clusters
Chocolate peanut clusters are the best candy treat and are super easy to make at home in your crock pot. Lightly salted peanuts covered with sweet chocolate coating make the perfect gift, or keep them all for yourself—you can always make more with this smaller recipe.Only a few ingredients.
Crock Pot Fudge
Let's make some great fudge with this super-easy recipe using the gentle heat of your crock pot and only 4 ingredients. Have fun making fudge with your child or just by yourself. This chocolate fudge recipe is just what you need for the holidays.
Crock Pot White Chocolate Almond Clusters
Super easy and delicious white chocolate almond clusters are the perfect gift for the holidays or for any special occasion. Simple with these step by step photo instruction for the perfect white chocolate candy.
Stovetop Candy Recipes
The stovetop is the quickest way to some beautiful fudge. Both are super easy, with only a few ingredients.
Easy 5-Minute Chocolate Fudge
With only 3 ingredients, you can make the best chocolate fudge. This easy, foolproof 5-minute fudge with sweetened condensed milk never fails and makes perfect holiday gifts, party snacks, or just for you.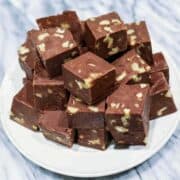 Easy Oreo Fudge
This super Easy Oreo Fudge recipe has only 4 ingredients and is packed with great flavor. It will melt in your mouth with chunks of Oreo cookies in sweet white chocolate fudge.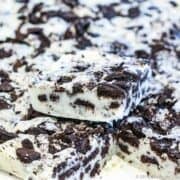 Oven-Made Candy Recipes
A wide variety of simple candy treats to share with family and friends.
Candied Almonds or Other Candied Nuts
This easy roasted candied almonds recipe makes the perfect holiday gift and a great crunchy party snack. Or make some delicious candied mixed nuts or other nuts with only a few ingredients and minimal skill.
Spicy Candied Bacon
Delicious sweet and spicy candied bacon is a great finger food for parties or gifts. Coated with brown sugar, chili powder, and cayenne pepper. This irresistible treat is quick to make with these easy step-by-step photo instructions.
Pretzel Candies
Super easy chocolate pretzel candies are a great sweet and salty combo. They are perfect for "take a treat" to school, an office party, or even giving as gifts. Just three ingredients and no skill will get you these delicious candies.
Christmas Crack Candy
Super easy Christmas Crack Candy to take to those holiday gatherings. Just follow these simple step-by-step photo instructions, then top as you want.
Have a great holiday season.
From Wifo, Molly, Lilly, and DrDan
Originally Published November 24, 2017. Updated yearly for the holiday season.