Welcome to the Christmas Holiday Candy Recipe Roundup. It's the time of year to think of family and gift-giving. Let's give some old-fashioned homemade love this season with these homemade treats.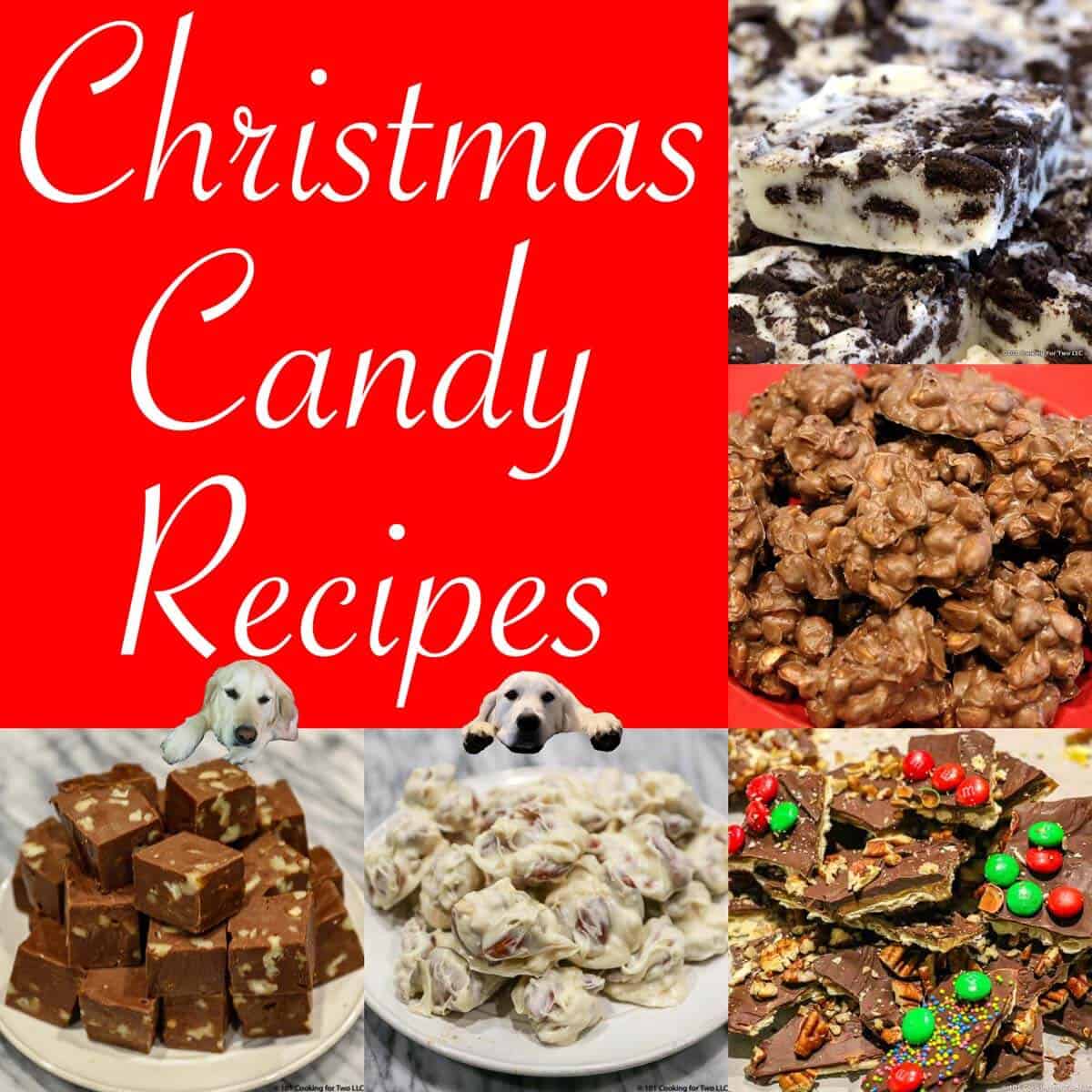 Introduction
These candies are a special holiday surprise for all these friends and family when you want to extend extra special holiday wishes. Or use it for a cookie exchange, office, or other holiday needs.
Choose from the crockpot, stovetop, or oven recipes; all are super easy to make at home with step by step photo instructions.
Crock Pot Candy Recipes
How simple can candy making get? Just dump it in the crock pot, and you have holiday goodies to share.
Stovetop Candy Recipes

The stovetop is the quickest way to some wonderful fudge.
Oven Made Candy Recipes
A wide variety of candy treats to share with family and friends.
Make a gift list of all the people special in your life. Or do you want to thank your co-workers at the office? Or something extra special for the cookie exchange (I'm decorating impaired). Nothing says love like one of these candy recipes.
Have a great holiday season.
From Wifo, Molly, Lilly, and DrDan
Originally Published November 24, 2017. Updated yearly for the holiday season.