This is the best lower fat burger you will ever have. Great tasting low-fat hamburgers made with real beef that is moist and favorable. Just follow these easy step by step photo instructions for great results.
Introduction
Everybody "knows" you should have an 80/20 hamburger for taste and moisture. That is 20% fat, and in my ½ lb burger, it is over three tablespoons of fat.
All good recipes call for at least that much fat, but IT IS NOT GOOD FOR YOU. We will decrease by 80% and have great taste and moisture.
I usually get something like 90% lean, and with careful grilling is is only a little dry. Well, sometimes you can get both what you want and what you need. Just combine lower fat ground beef with oats to hold moisture.
This recipe came from the Char-Broil blog Sizzle on the Grill, and I have no idea how I found it, but it was in my to try file and fits what I'm trying to do with our diets. A few changes in technique and simplification are all the changes.
My Rating

The moisture and taste were great. Four only because it is just a burger.
📋Ingredients
The Meat
Use 90 to 95% ground beef. There are a variety of options, and your store will have a few. You could go to alternative meats, but many of them have just as much fat, so pay attention.
The Oats
A panada is made with bread crumbs, flour, or in this case, oats, to retain fluid. Generally, they are to make a ground meat dish moister. Our use of bread crumbs with milk in meatloaf is just one example.
Here we are using finely ground oats as a panada. It is important for the oats to be ground well to help absorb the fluid from the burger. There is plenty of fluid released by the meat, so I don't add more.
The Spices
I did something I don't normally do. I bought a spice mix. Montreal Steak Seasoning. I have always done individual spices before.
You could, of course, try any spice combo you wanted. With the oats, you want to prop up the beef taste with the spicing.
The Fat
I admit to doing ½ lb burgers. My guess using is after cooking and allowing for drainage of fat with cooking is the caloric count for the meat went from about 420 calories to 300 and the fat down from 27 to about 11 grams.
These are my approximations only. So, you can now have a large burger relatively guilt-free. But we all know we should eat a smaller serving.
♨️The Grill
The grill needs to be very hot. Burgers are cooked over a high grill temperature. Just get your grill as hot as it goes and clean the grid well.
✔️Tips
Indenting the center of the burger about ¼ inch the size of a quarter. This will prevent the burger from puffing up. Without this, you will almost burn the outside before the center is done.
Food safety. Ground beef needs to be cooked to an internal temperature of 160 for safety per the CDC and USDA. I don't care if Uncle Joe or the internet tells you to not fully cook your burger.
Let the burger set for 5 minutes to reabsorb fluid.
📖Burger Recipes
How to Grill a Hamburger; A Beginner Tutorial
Smokehouse Burger on a Gas Grill

🖼️Step-by-Step Instructions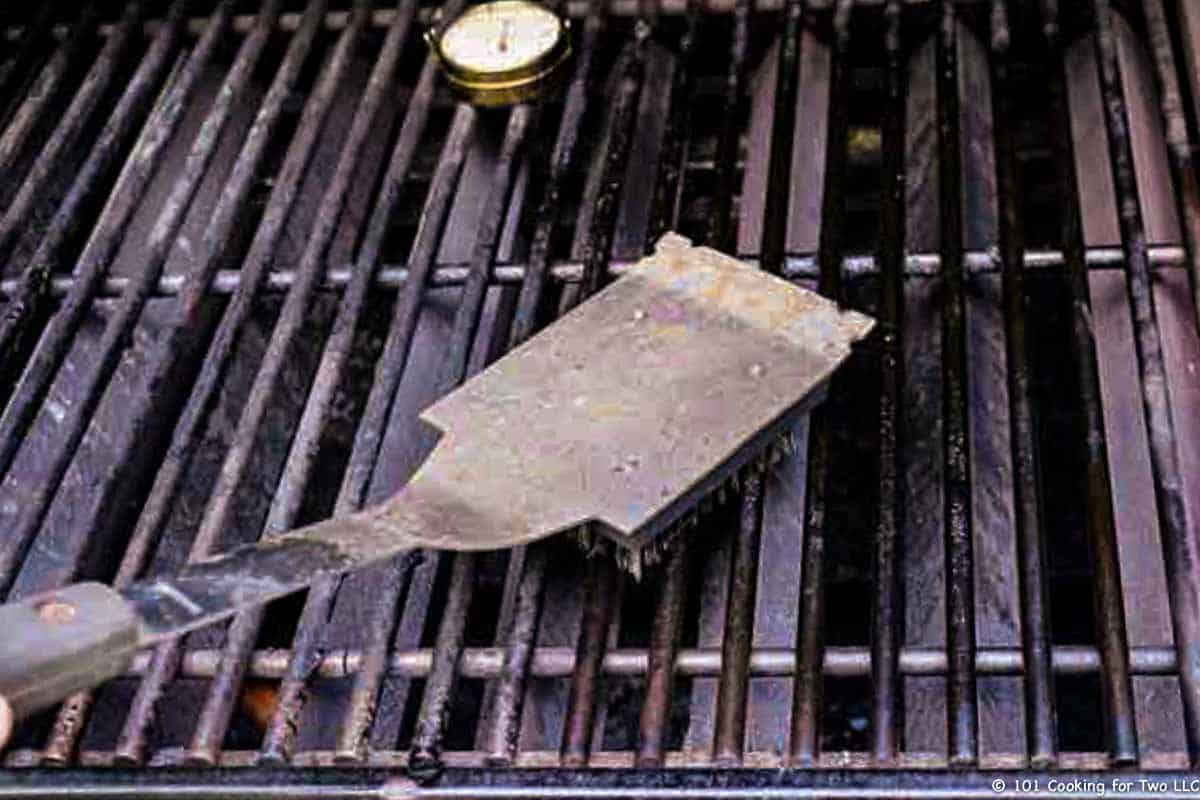 Preheat grill on high, clean, and oil.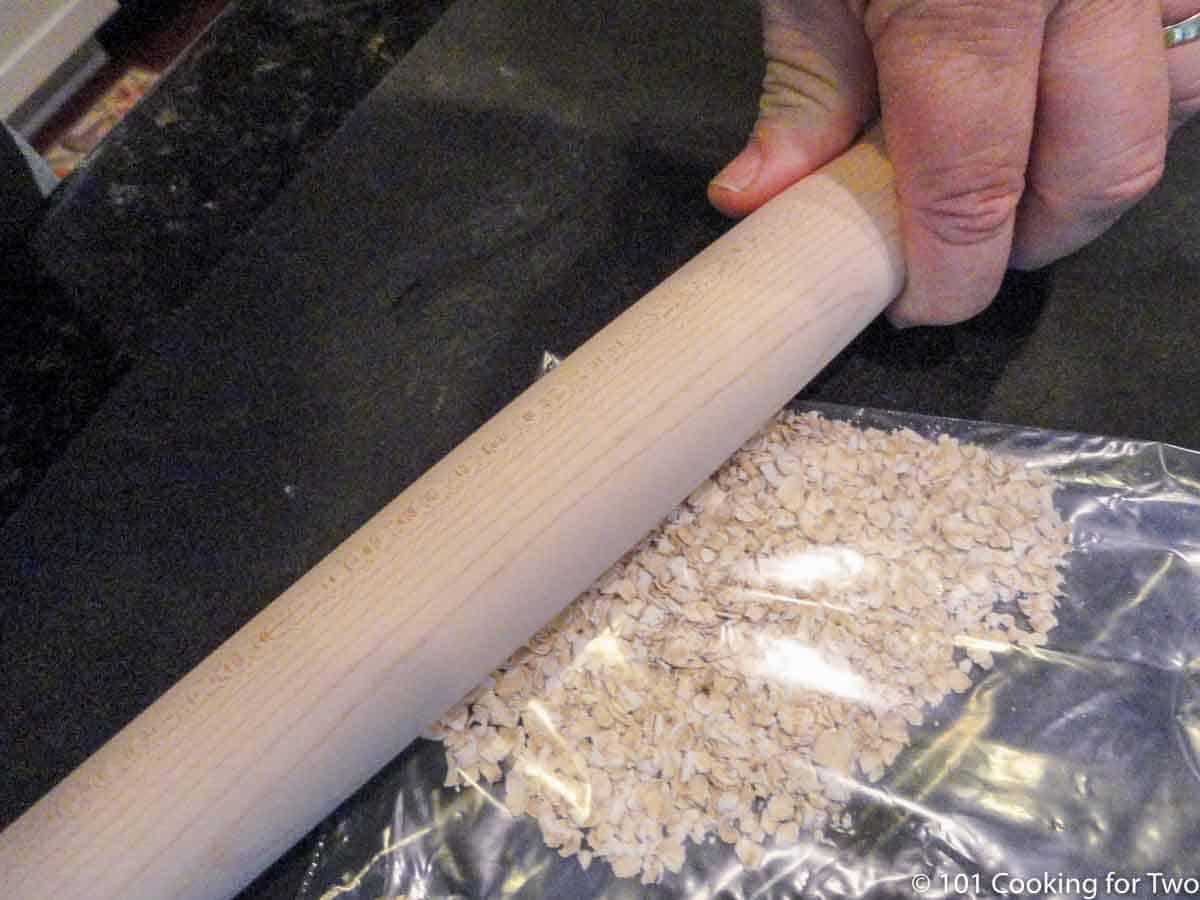 Put oats in a small baggie, seal and crush with a rolling pin (very fine).
Add ½ teaspoon Montreal Seasoning to oats and mix well, then add the mixture to the burger. Incorporate well into beef. I used my hands.
Make burgers a little bigger than the buns then depress the center by about a quarter of an inch to keep burgers from puffing up during grilling if they are thick.
Place over high heat on the grill with the lid closed. Grill for 5 minutes initially, then flip and grill until internal temp of 160°. About 3-5 minutes depending on burger thickness and grill.
Remove for heat and toast buns. Apply fixings and serve.


Do you want more recipes from 101 Cooking for Two? Sign up for the newsletter and get all posts delivered straight to your inbox!
📖 Recipe
Editor's Note: Originally Published August 15, 2010. Updated with expanded options, refreshed photos, and a table of contents to help navigation.