Super moist grilled chicken burgers can be yours with these easy to follow instructions. Don't serve your friends and family hockey pucks anymore.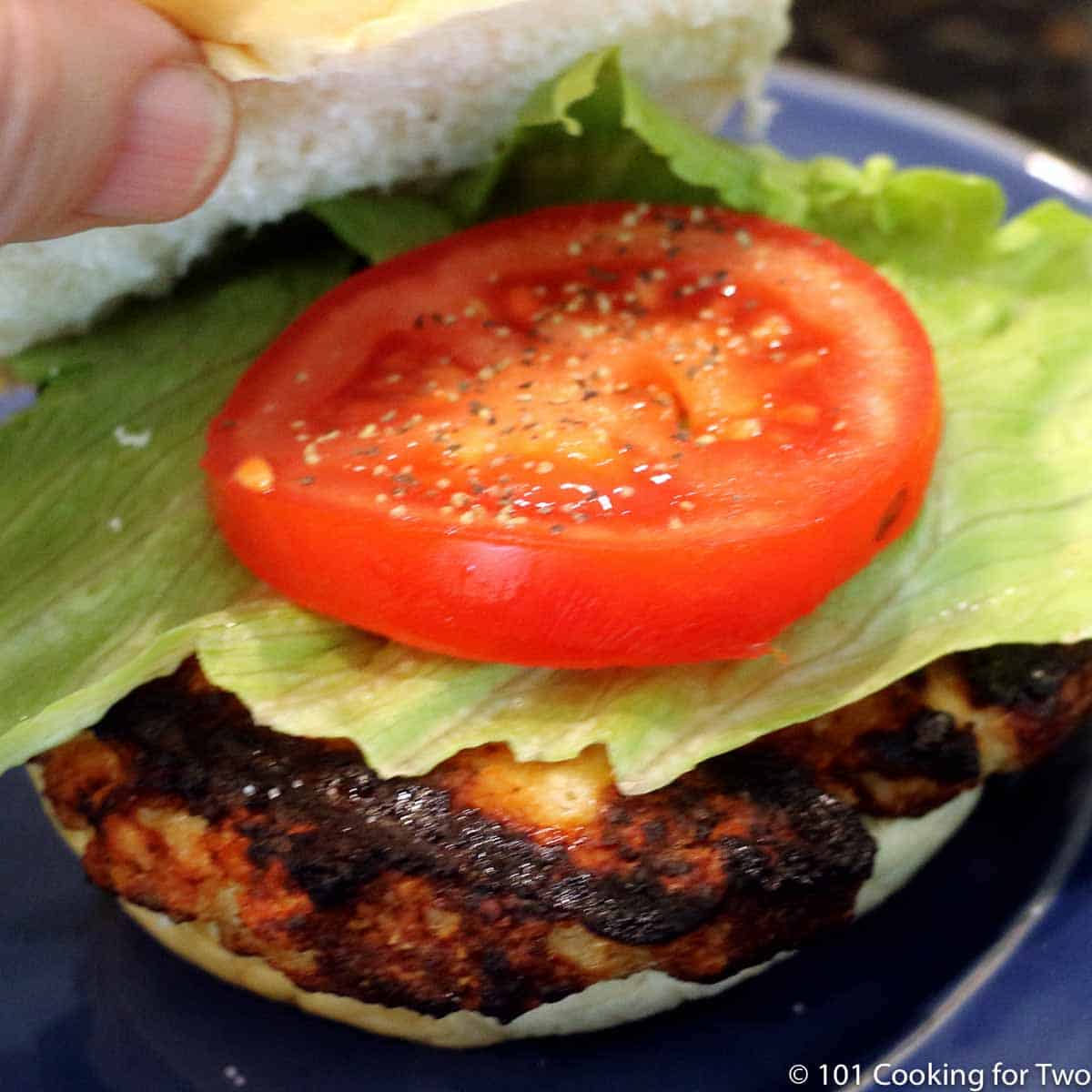 Introduction
I always see that ground chicken breast at the store and have planned to do this for a long time. The main problem with ground chicken is the same as with skinless boneless chicken breasts. There is almost no fat, and we all know what that can do. Cooked wrong and you have a dry tasteless disk. We shall call this the hockey puck syndrome.
So my usual research was complete and my conclusion. Confusion. I had "simple" as the label on a recipe with 13 yes 13 ingredients. That celebrity chief will remain anonymous. But after reading 20 plus recipes, there was one reasonably consistent theme. They mostly used a panade.
So armed with this knowledge, it was time for some cooking for two. I would season my chicken burger like I would a chicken breast. That meant mayonnaise, salt, pepper, and garlic. For the salt, pepper, and garlic I used my everyday seasoning of 7:2:2. For the panade, I would use common bread crumbs and add some mayo to the burger and depend on the moisture in the meat. Too much liquid would not do here.
My Rating

A nice solid 4. That's good for an everyday meal. Very moist with the panade. This is just a basic starting point for variations. A little heavy on the mayo.
👨‍🍳The Panade
A panade is something like breadcrumbs (think starch) that can coat the ground meat particles with starch and keep moisture in. Generally, a panade will be breadcrumbs or something similar then moisture is added to that to make a paste that is then mixed with the ground meat.
Milk is often used like in meatloaf. But I chose mayo for this recipe.
If you want to know more about panades check out Panade: The Secret to Keeping Ground Meat Tender at JessicaGavin.com.
✔️Tips
I went with ⅓ pound "burgers". That made a nice ½ inch thick burger. Thinner will be more likely to fall apart and dry out.
This is chicken and will take flavor very well. I see a southwest version, Italian version, etc.
While I cook this on high grill temperature, as long as you cook to a final internal temperature, you can use a lower temperature (like 450°). I will just take longer.
I used cheese flavored bread crumbs but use what you like.
📖Burger Recipes
How to Grill a Hamburger; A Beginner Tutorial
Smokehouse Burger on a Gas Grill

🖼️Step-by-Step Instructions
Preheat grill on high.
Mix ground chicken with bread crumbs, 7:2:2 and a liquid. Use ⅓ pound of meat per burger and two tablespoons bread crumbs and one tablespoon of mayonnaise or milk plus ½ teaspoon of 7:2:2. If you don't have 7:2:2 then ¼ teaspoon kosher salt and ⅛ teaspoon pepper and granulated garlic powder.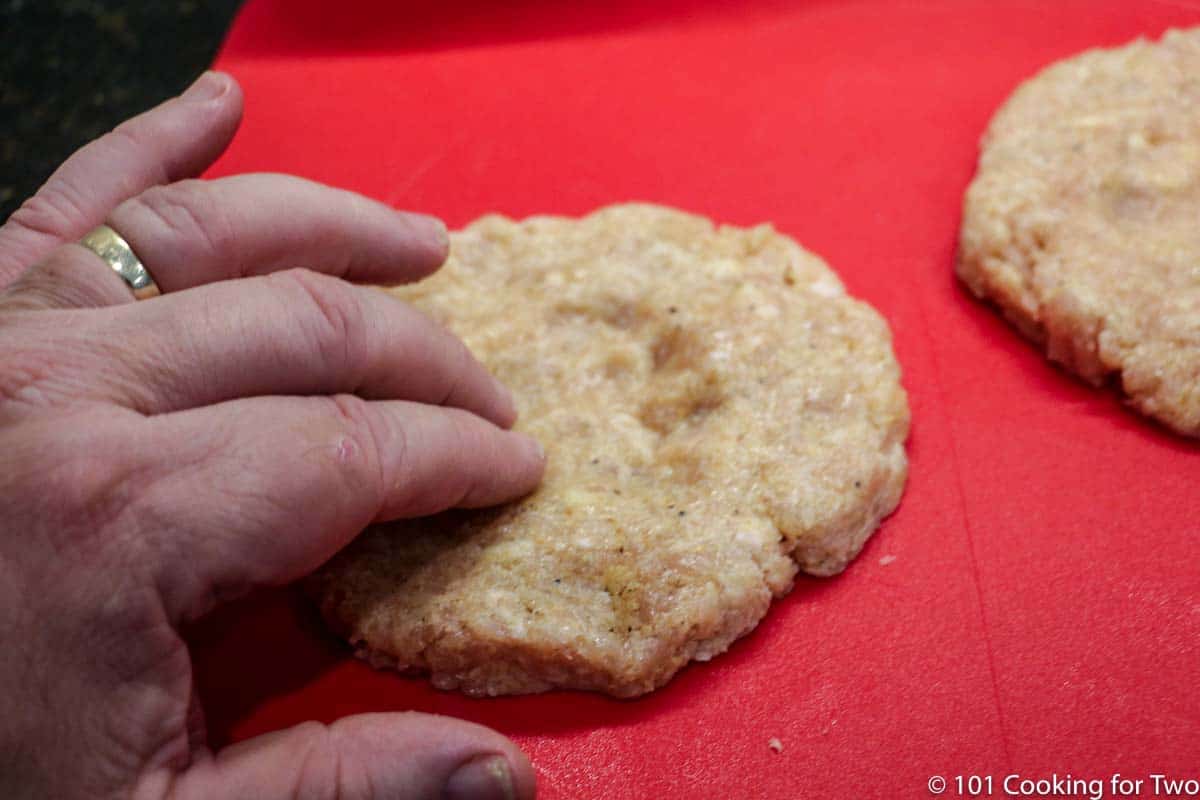 Form into ½ inch thick burgers and add a slight "dimple" in the center. This helps prevent the puffing up you sometimes get with grilling a burger.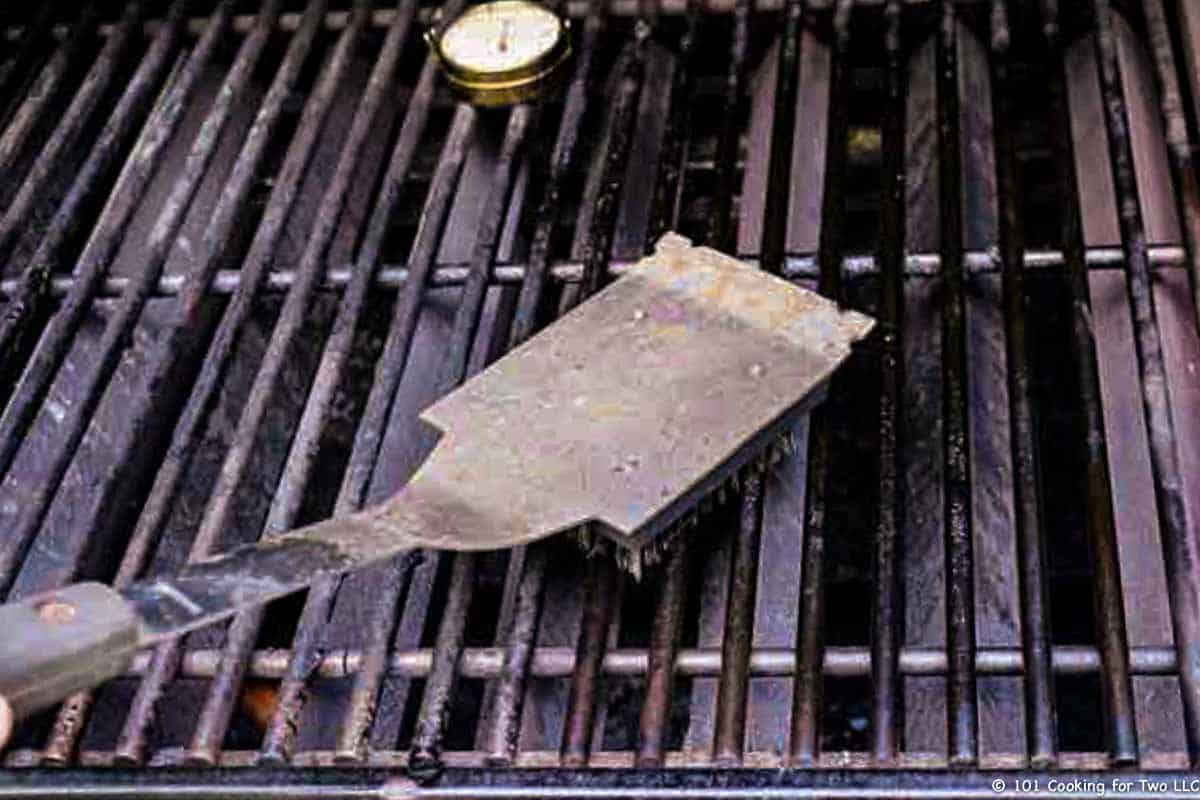 Clean and oil grill on the preheated grill. Grill over high heat for 4 minutes on the first side and 3-4 minutes on the second side until an internal temperature of 165°. This is ground meat PLEASE use a thermometer.


Do you want more recipes from 101 Cooking for Two? Sign up for the newsletter and get all posts delivered straight to your inbox!
📖 Recipe
Originally Published May 7, 2015. Updated with expanded options, refreshed photos, and a table of contents to help navigation.