Chicken fried steak is a classic southern dinner comfort food you can make at home in only 30 minutes. Think of that crispy golden brown breading smothered in wonderful creamy milk gravy—an easy weeknight recipe with restaurant-quality results.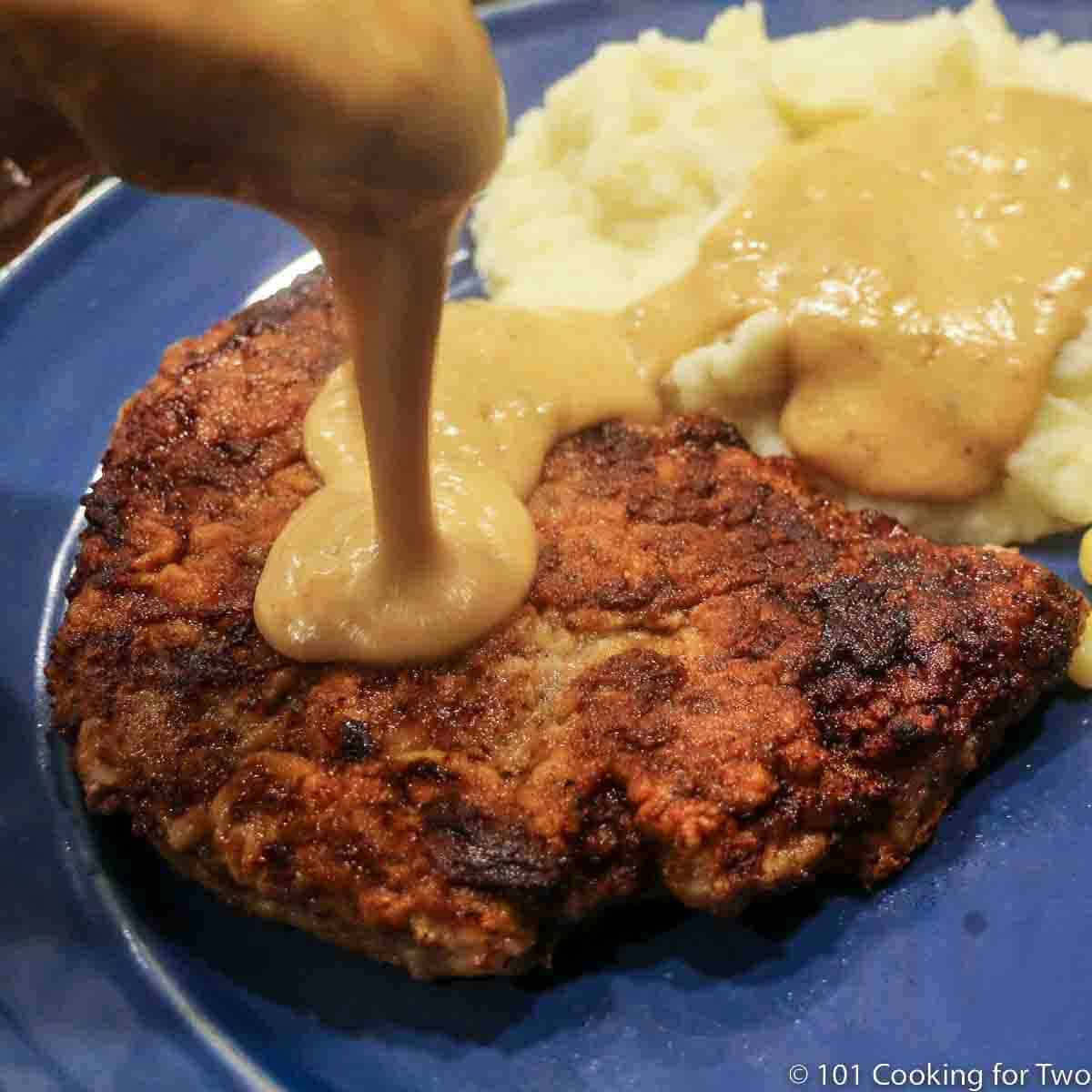 Introduction
Time for some Texas-style diner comfort food. Chicken fried steak with gravy can be yours in 30 minutes with these quick and easy step-by-step photo instructions.
I have done chicken fried steak before for this blog, but it was a bigger recipe and too complicated.
As they say, I was trying to make my point the hard way. I truly fried it and made a mess in the kitchen. It was delicious, but a complete overhaul was in order.
It is time for an easier, weeknight version that you can scale to your needs. My inspiration recipe is the Pioneer Woman version of Chicken Fried Steak. It was for 6 and needed a cut-down and a little streamlining to make it quicker and less fussy.
It also needed some additional garlic, and I popped up the milk gravy a bit with some extra beef flavor — excellent comfort food.
My Rating

I love this.
✔️Tips
What Meat to Use?
No chicken is used here, this is beef all the way using cube steak which usually comes from the sirloin or top round cuts.

The name "cube" refers to the shape of the indentations left by the mechanical tenderizer used to make the steak tender.
Chicken Fried Steak or Country Fried Steak?
This is called chicken fried because it is a steak that is fried like chicken and has a coating that is like fried chicken. So chicken fried steak makes sense, but chicken fried chicken is double talk. Also, usually, the coating of chicken fried steak uses egg and a milk-based gravy.
How to Make Breading Stick to Meat?
First: Dry the meat well before starting the breading.
Second: Shake excess flour and egg off after each coat.
Third: Let the meat sit with the coating for 5 minutes before cooking.
Fouth: Use a fork to handle the meat once coated and only flip once.
🐄Milk Gravy
One of the main features of classic diner chicken fried steak is a milk-based tasty gravy. It is usually spiced like the steak, so we just use the flour from coating the steak and the oil from the frying. And it usually is peppered up a bit for more taste.
For our Yankee taste, we needed a bit of a beef flavor pop to the gravy. I added some Pensey's beef gravy base. You may add 1-2 beef bouillon cubes or the equivalent if you have Yankee taste buds or lack the fond memories of milk gravy,
📖Recipes with Gravy
Old Fashion Salisbury Steak with Onion Gravy

🖼️Step-by-Step Instructions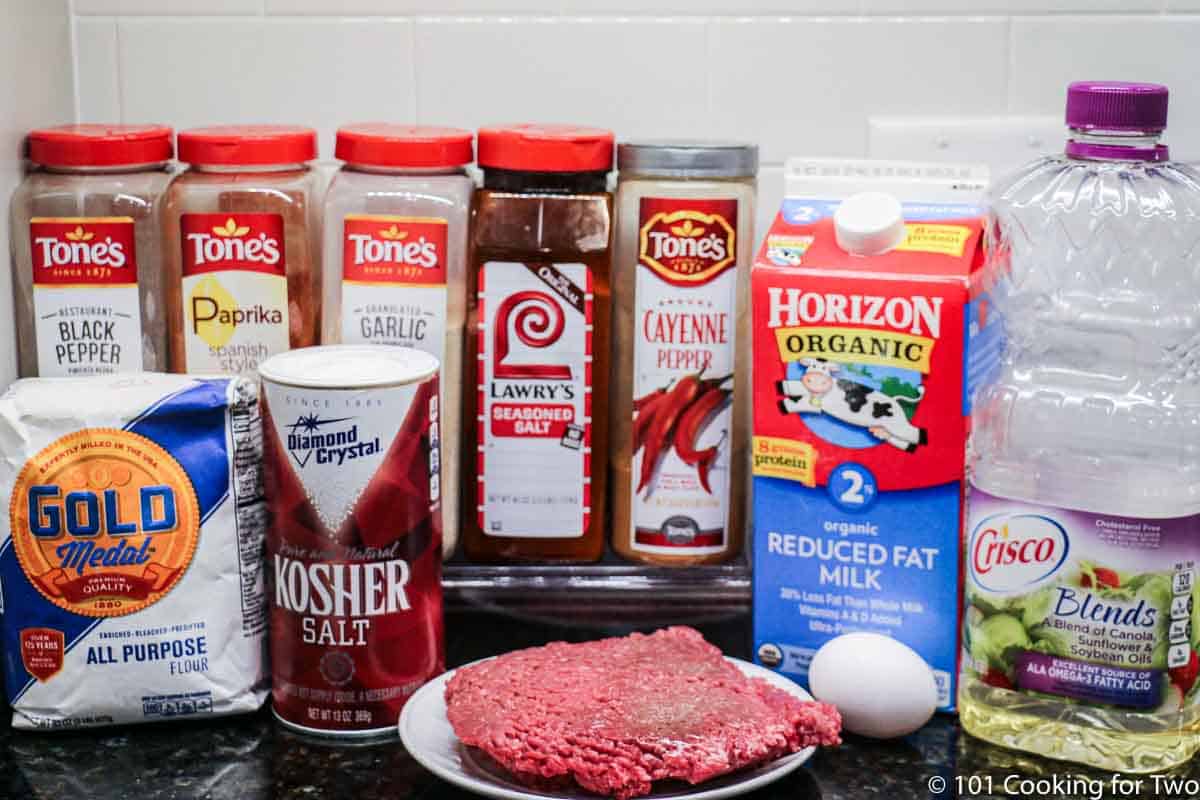 Start with about one pound of cube steak in two large pieces.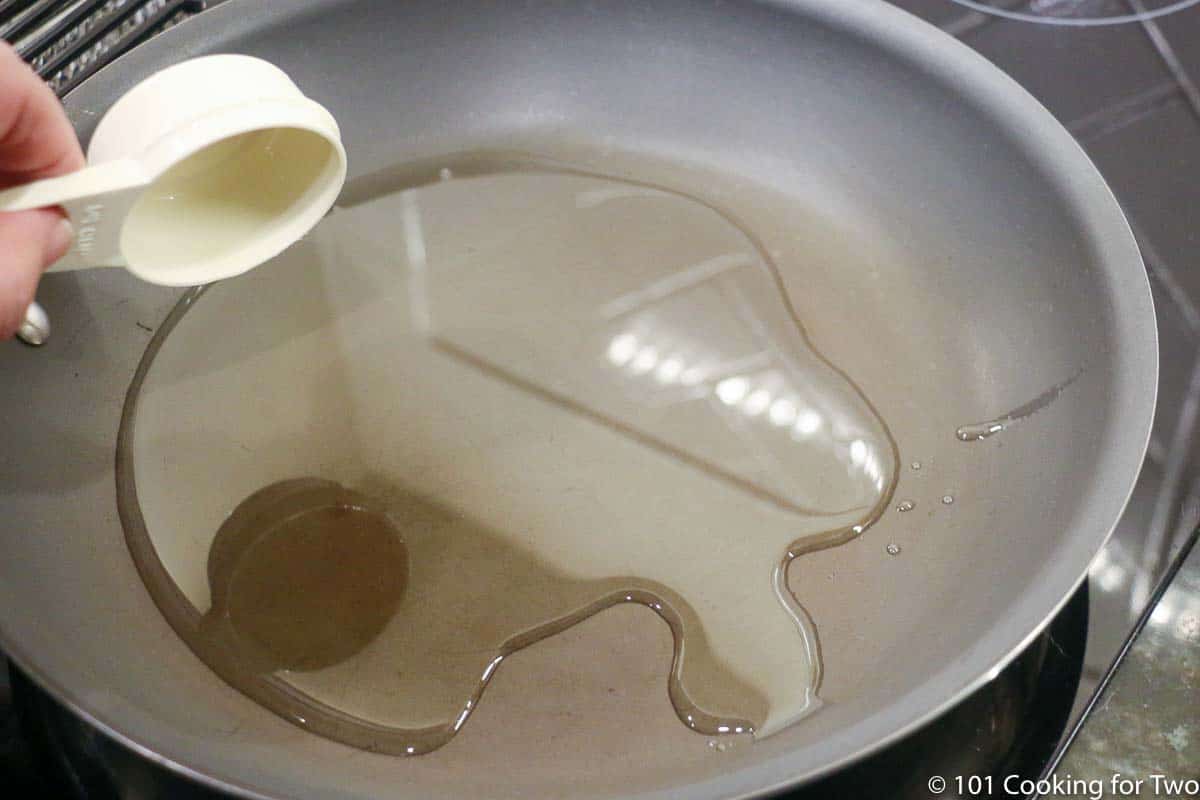 In a larger fry pan, heat 4 tablespoons of vegetable oil over medium-high heat.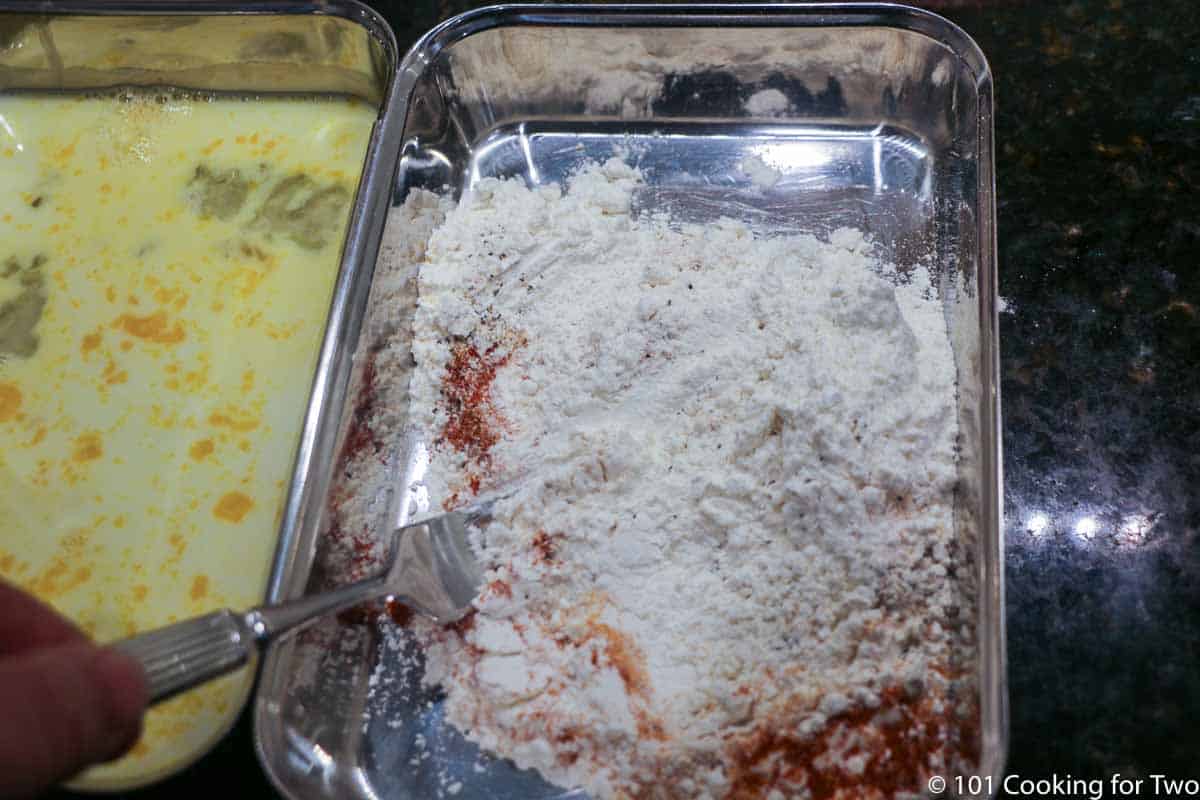 Set up a breading line. In pan #1, beat 1 egg with ½ cup of milk. In pan #2 add ¾ cup of flour with 1 teaspoon seasoning salt, ½ teaspoon paprika, ½ teaspoon garlic powder, and ½ teaspoon black pepper. Add a pinch of cayenne pepper if you want. Mix well.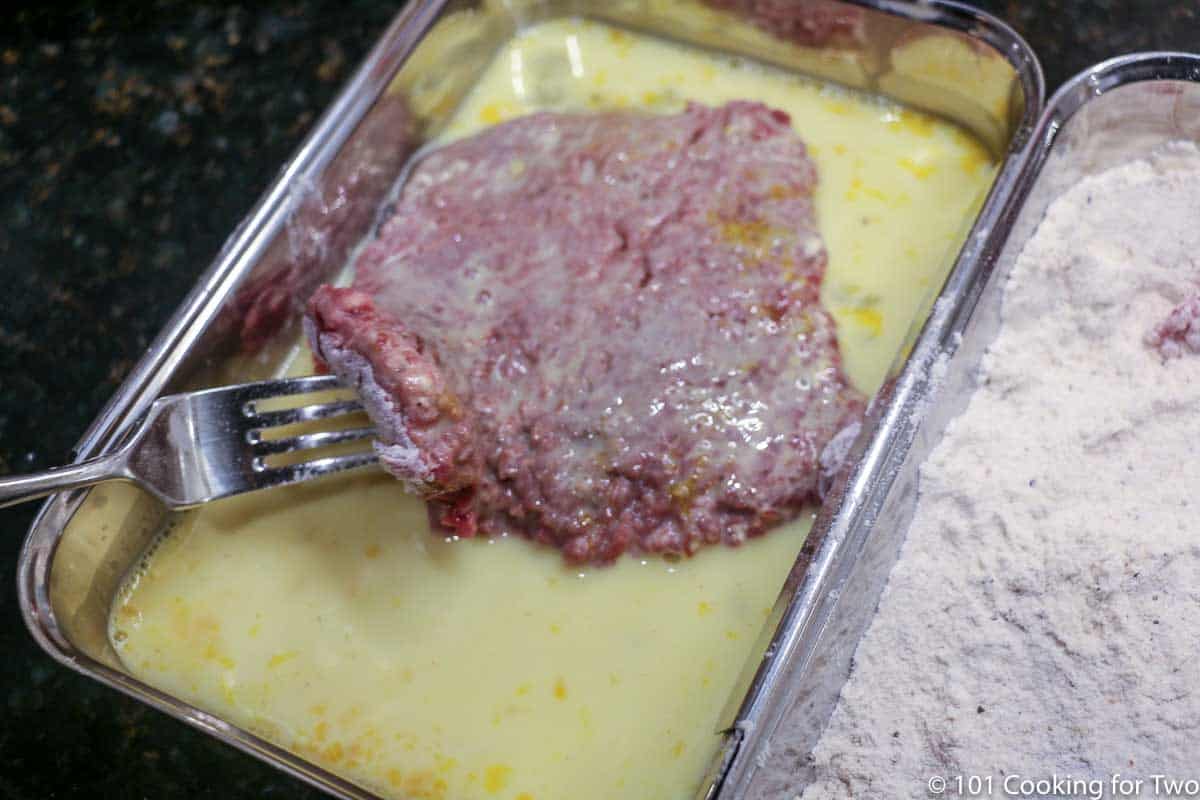 Dry the cube steaks. Coat cube steak in the flour mixture, shake off excess. Coat in egg mixture, shake off excess, and one more coat of the flour mixture. Place on plate and repeat for next steak.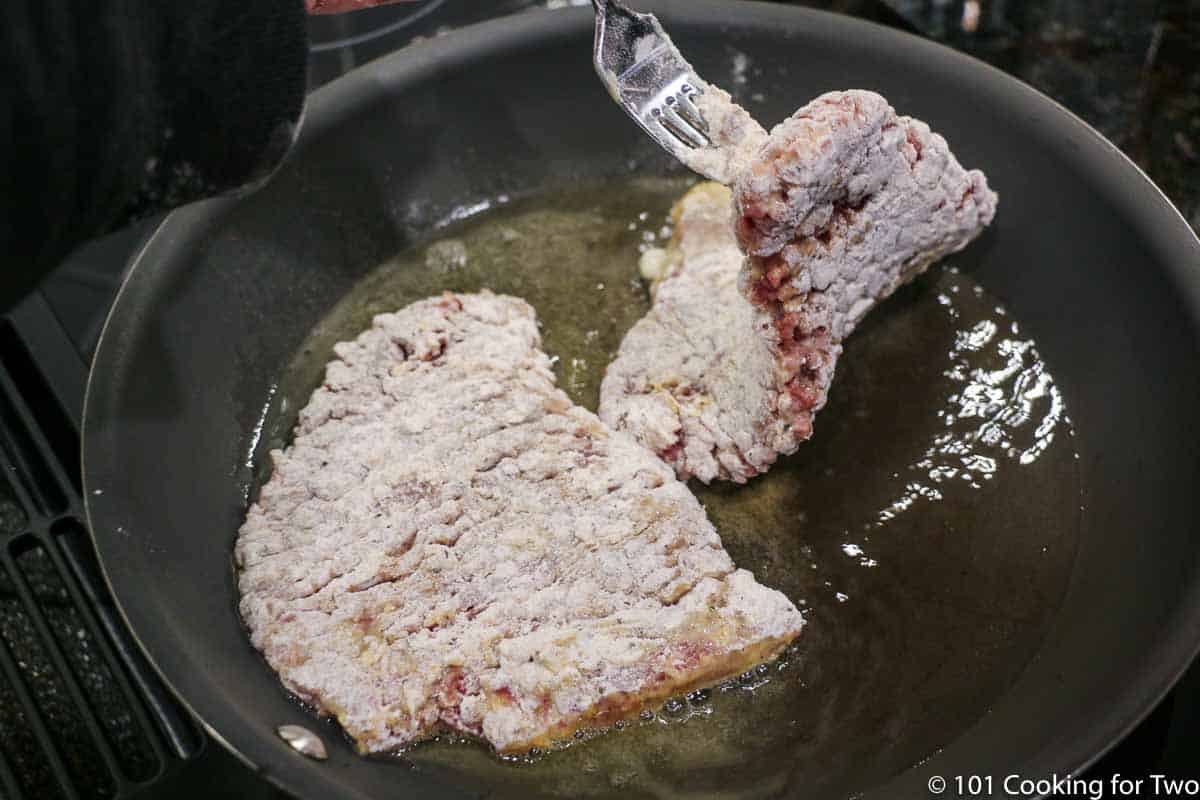 By now the oil should be shimmering. Using a fork, lay the steak into the oil.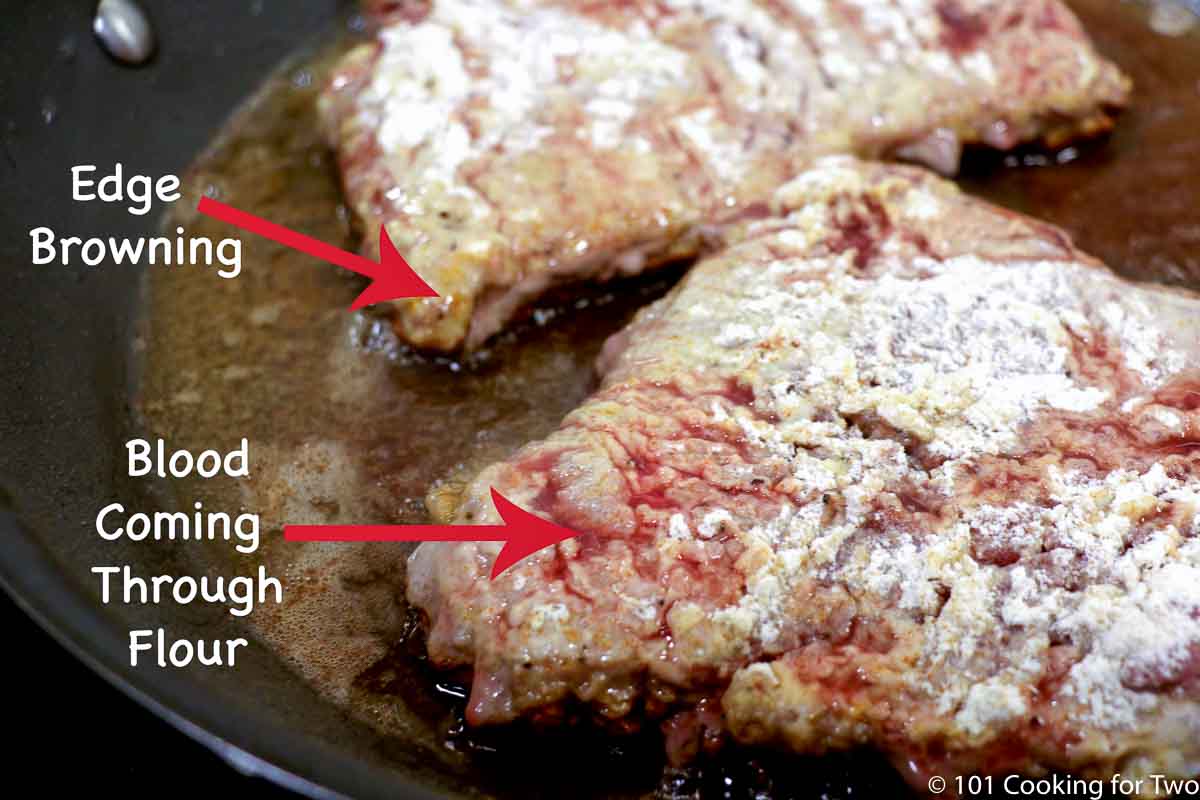 When the edges turn to gold, and it looks like some blood is coming through the flour (4-5 minutes), it is time for your only flip. Fry another 3-4 minutes. A final internal temperature of 145° - 150° but go by the color also.
Remove steaks to a clean plate and tent lightly with foil.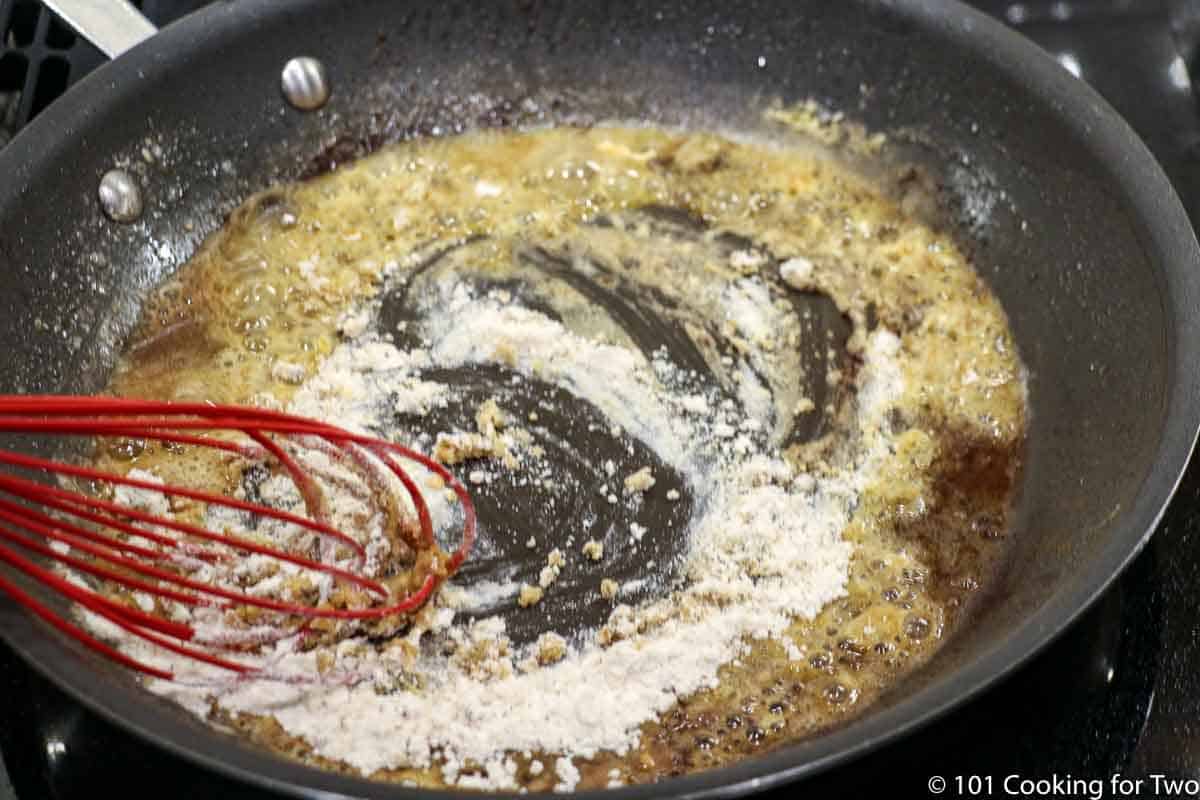 Lower burner to medium. Add 4 tablespoons of the flour mixture from coating pan #2 to 4 tablespoons of the oil and drippings in the pan. Whisk for a few minutes to cook the flour.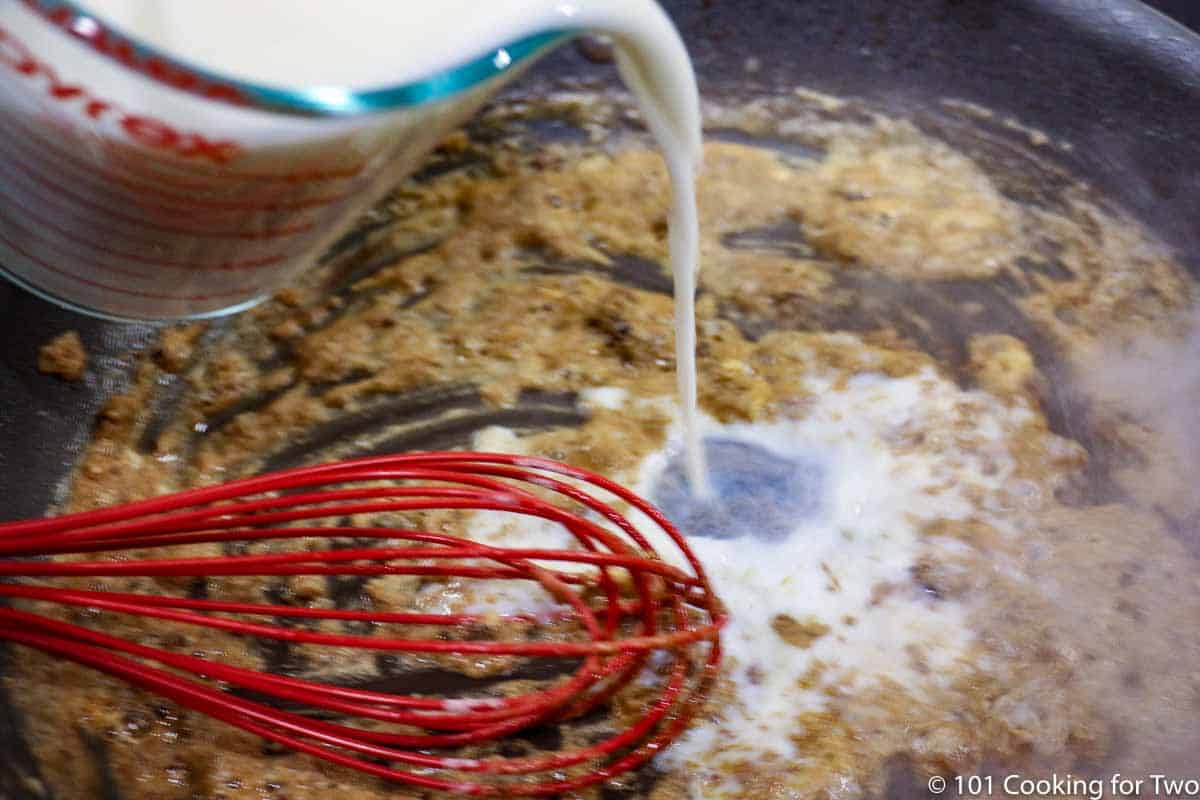 Slowly add 2 cups of milk while continuing to whisk. It should start thickening in a few minutes.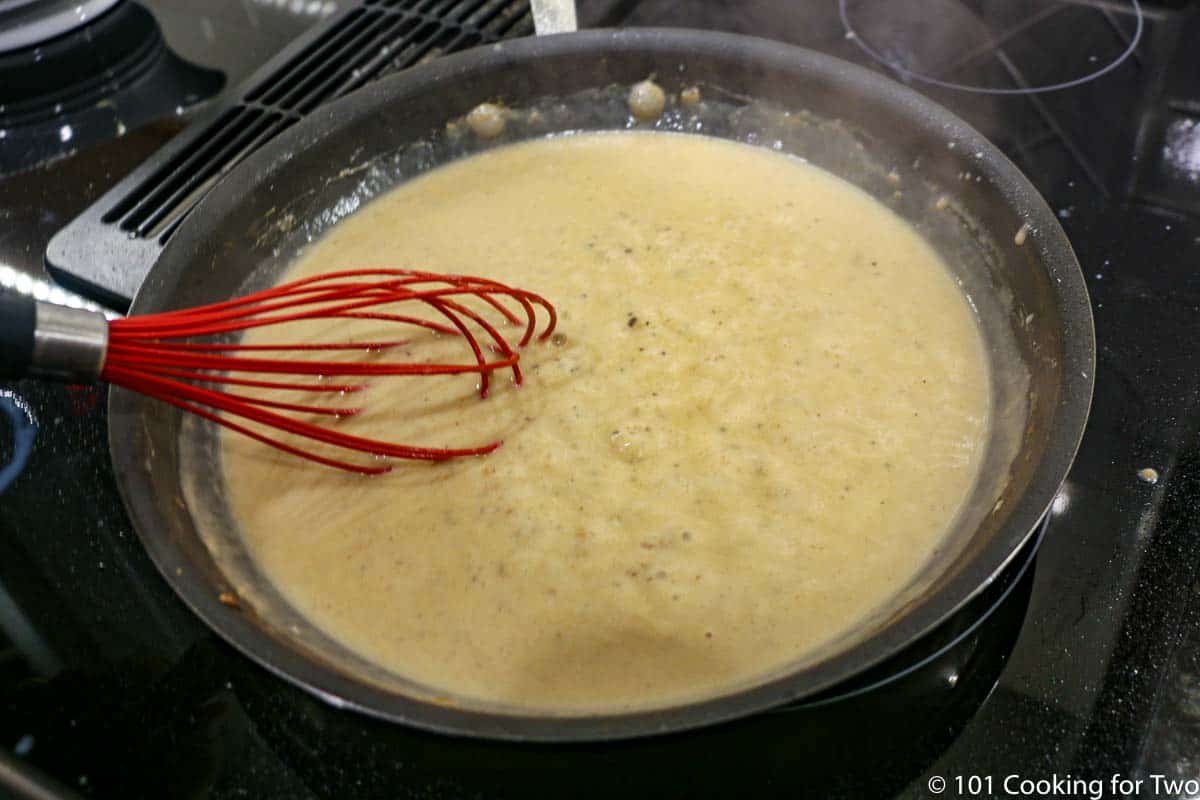 Add salt and pepper to taste. Also, you may want to add 1-2 beef bouillon cubes or the equivalent for a heavier beef taste.


Do you want more recipes from 101 Cooking for Two? Sign up for the newsletter and get all posts delivered straight to your inbox!
📖 Recipe
Originally Published February 24, 2018. Updated with expanded options, refreshed photos, and a table of contents to help navigation.