You will love these stuffed grilled tomatoes. Jammed full of cheeses and great Italian flavor, they are the perfect side dish to your grilling masterpiece. Simple to prepare with these easy step by step photo instructions.

Introduction
I'm "into" grilled sides for my grilled meat. After the very successful grill peaches the other night, I thought a veggie was in order (yes, I do know a tomato is a fruit).
My design:
1) Use a fresh tomato for the grilling "container" for the good stuff.
2) Add nothing that would need to cook like raw meat since I didn't know what internal temp I could get. But Italian sausage will be great here.
3) I wanted to use common ingredients that I already had on hand.
My Rating

Lower five or higher four.
📋Ingredients
The Tomatoes
Use a large firmer tomato for this, beefsteak tomatoes would be a good choice. A very ripe tomato will fall apart, so avoid those.
The skin will come off the tomato during cooking, but do not remove it since it will help to hold it together.
Stuffing
I suggest feta, Parmesan, and Italian breadcrumbs along with chopped up solids from the tomatoes. Add-in some Italian spices and you have an easy excellent mixture.
You could stuff with almost anything. I'm eying a pound of Italian sausage I have in the freezer that will, of course, need to be precooked.
♨️ The Grill
The grill needs to be in the medium range. So it matches most chicken, pork chop and pork tenderloin recipes.
This can be done near the end of other grillings. The temperature of a small part of the grill can be decreased, or you can just adjust the time.
I would not do this on a grill hotter than 450°, or it will just fall apart before the center is hot. For beef recipes where the temperature is high, you will need to turn down the heat on a section of the grill to get in the 450° range.
You can put the tomatoes directly on the grates or in a grill pan. After they are cooked, they will fall apart easily, so handle with care.
📖Grilled Dishes
Brown Sugar Cinnamon Glazed Grilled Pineapple
Grilled Carrots with Honey Glazed

🖼️Step-by-Step Instructions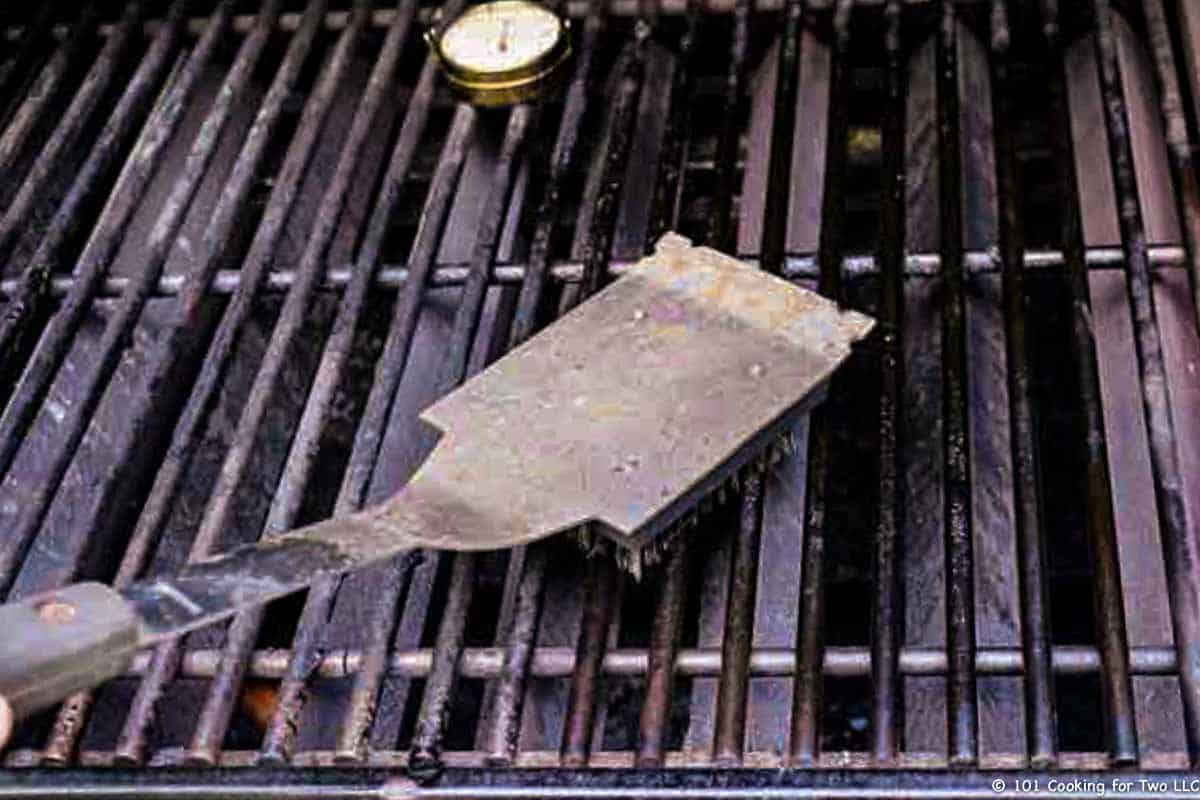 Preheat grill to about 400°- 450° surface temperature. Medium if you don't want to check the temp. Clean and oil grates. This can easily be done near the end of grilling the main dish.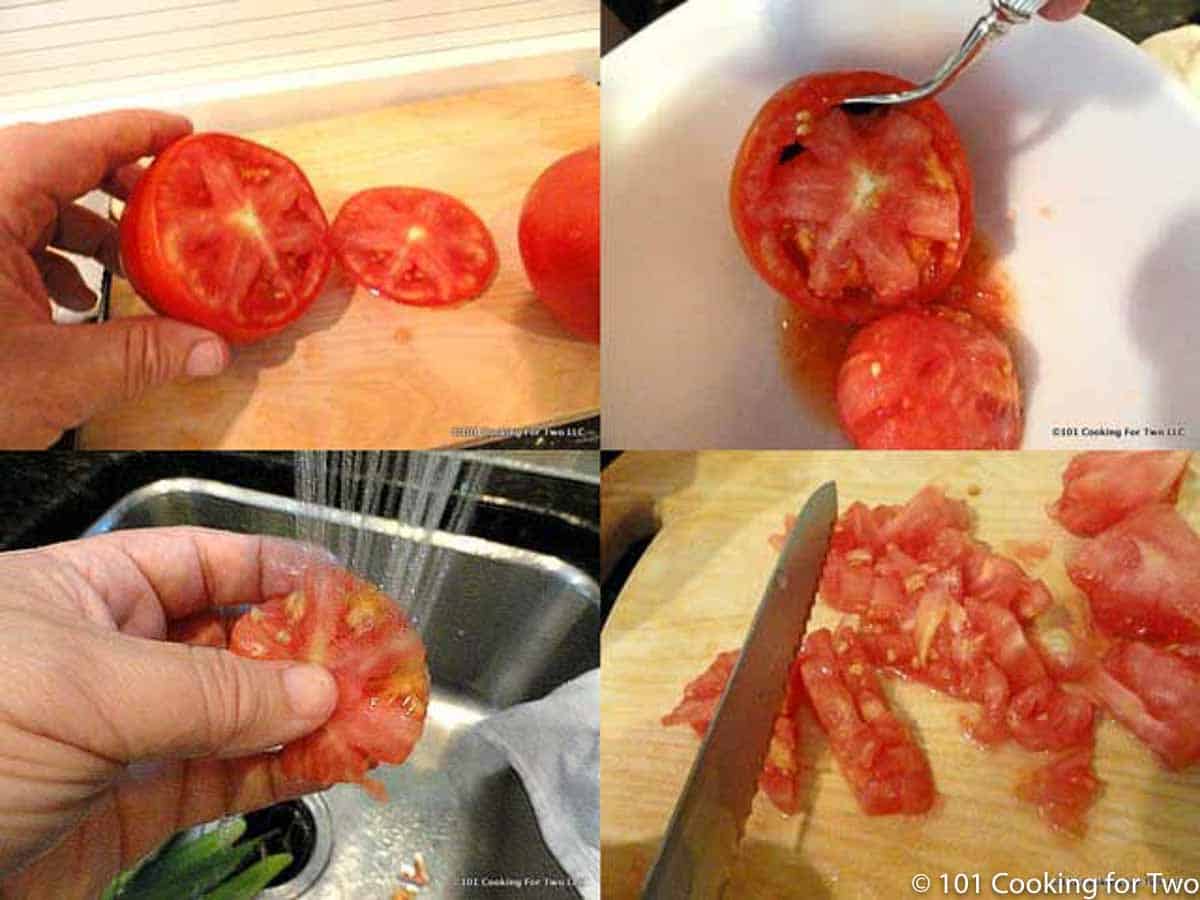 Wash tomatoes and cut tops off making a bowl. Spoon out the inside being careful not to go through the outside. Wash out the shells and take the inner core that you removed and wash off any seeds. Chop the cores into ¼ inch cubes removing any tough parts.
In a mixing bowl, combine chopped tomato, ¼ cup each feta, Parmesan, and Italian breadcrumbs. Add salt, pepper, parsley, oregano, basil, and garlic. Mix well then stuff the filling into the tomato shells.
Mix 1 tablespoon each of Parmesan, bread crumbs, and olive oil.
Top each stuffed tomato with half of the mixture.
Brush tomato skin with oil.
Cook with the grill lid closed for about 10 minutes until skin is falling off, and the top is browning. You can put them directly on a well-oiled grill grate or in a grill pan.
Be careful handling the tomatoes after cooking; they may fall apart easily.


Do you want more recipes from 101 Cooking for Two? Sign up for the newsletter and get all posts delivered straight to your inbox!
📖 Recipe
Originally Published July 18, 2010. Updated with expanded options, refreshed photos, and a table of contents to help navigation.