I have been looking for a "simple" rub for my country style boneless pork ribs. Well, I have found more than my wishes. This is exactly the type of recipe I love. It depends on ratios, and it's flexible. Usable for not only pork but beef and chicken.



Editor's Note: Originally published July 21, 2010. Last Updated June 1, 2018.
So the basic idea is 8 parts sugar to 3 parts salt to 2 parts (the 1:1) of various other spices with no more than half being a single thing. That lost part can be a little tricky. Those "1"s can be divided. The first "1" may be all chili powder but the second "1" may be thyme, coriander, and cumin with each being one third of that part.
My Rating:



This is a very nice easy rub. And somewhat flexible.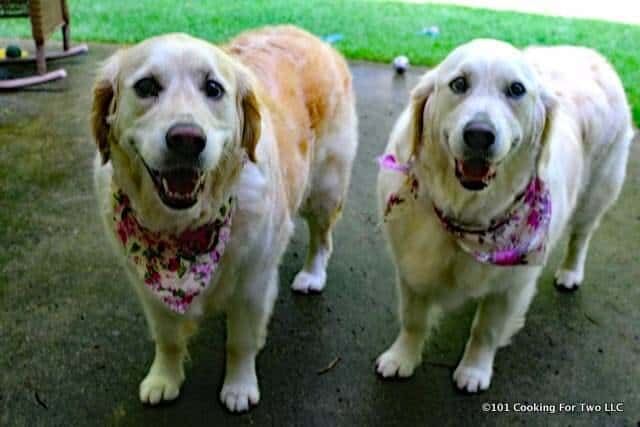 Recipe Notes for 8:3:1:1 BBQ Rub
The sugar should be a dark sugar usually brown sugar.
The salt should be Kosher.
The rest can be many things. I will list a few: onion powder, garlic powder, black pepper,  white pepper, cayenne pepper, crushed red pepper, chili powder, thyme, coriander, cumin, oregano, rosemary, sage.
Hints on choosing your final components.
First, if you have a BBQ sauce that you plan to use, the major component of that should be in the rub.
Second, cut the sugar for chicken.

Mix well and store in airtight container. Should last a few months.


Do you want more recipes from 101 Cooking for Two? Sign up for the newsletter and get all posts delivered straight to your inbox!


8:3:1:1 BBQ Rub
A versatile rub that is great on pork but also chicken or beef. Make it the standard at your house.
Servings/Adjust Amount:
3
1/4 cup
3
Ingredients
1/2

cup

brown sugar

3

tablespoons

kosher salt

1

tablespoon

chili powder

1

teaspoon

black pepper

1

teaspoon

onion powder

1

teaspoon

garlic powder
Instructions
Mix well and store in airtight container. Should last a few months.
Recipe Notes
See discussion about the ratios and options in the post.
Check Out Other Great Recipes
Make it Perfect First Time and Every Time
Don't miss out, check the full post above. Almost every recipe includes easy step by step photo instructions so you can visualize yourself cooking this recipe along with helpful tips and options.

Calories:
162
kcal
|
Carbohydrates:
41
g
|
Protein:
1
g
|
Fat:
0.5
g
|
Saturated Fat:
0.1
g
|
Polyunsaturated Fat:
0.2
g
|
Monounsaturated Fat:
0.1
g
|
Sodium:
5958
mg
|
Potassium:
206
mg
|
Fiber:
1
g
|
Sugar:
38
g
|
Vitamin A:
750
IU
|
Vitamin C:
3.3
mg
|
Calcium:
50
mg
|
Iron:
1.3
mg
Nutrition is generally for one serving. Number of servings is stated above and is my estimate of normal serving size for this recipe.
All nutritional information are estimates and may vary from your actual results. This is home cooking, and there are many variables. To taste ingredients such as salt will be my estimate of the average used.
Originally published July 21, 2010.