Learn the ratios you need to make a great custom dry rub just for your ribs or other grilled masterpieces. Become a grillmaster by serving up the best BBQ at home.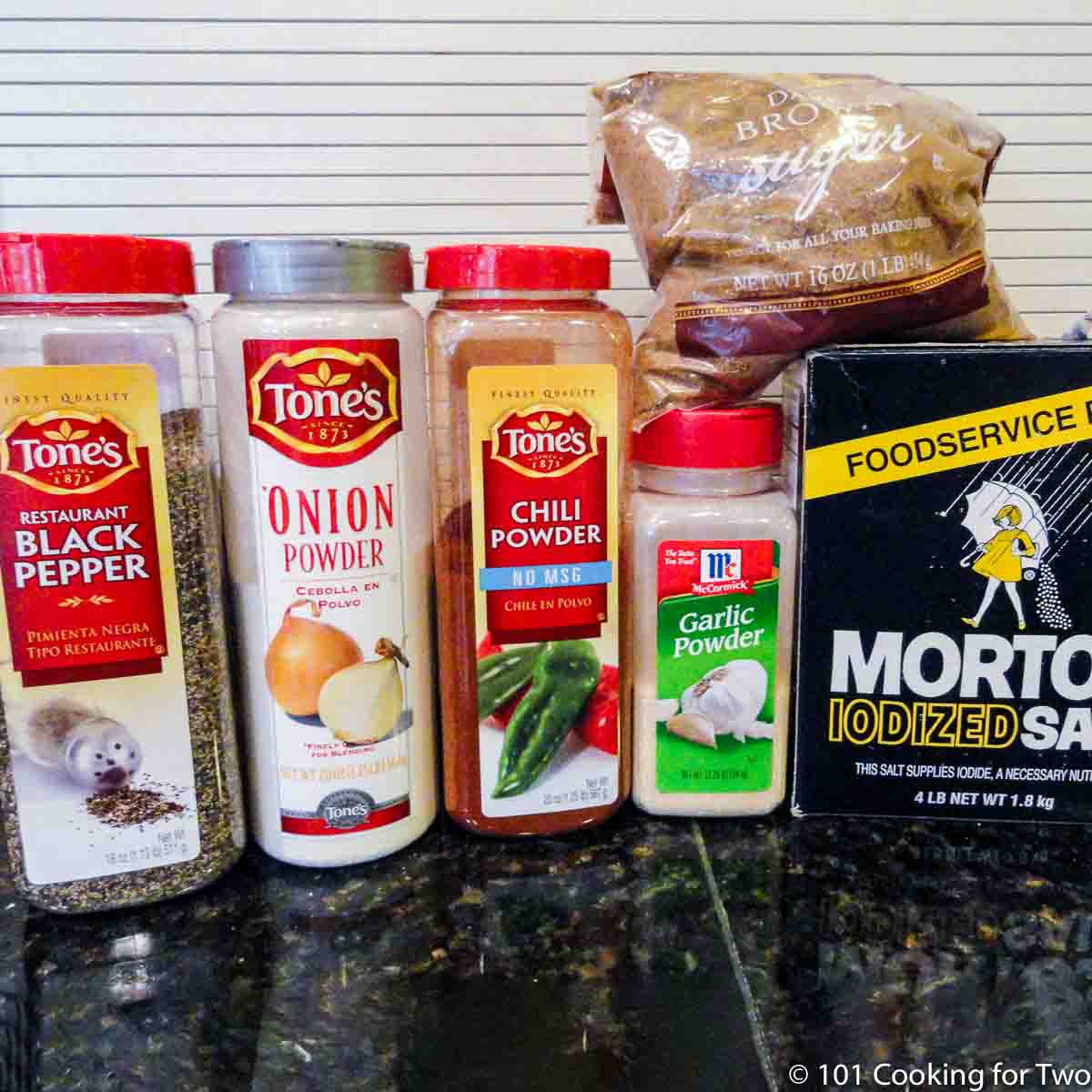 Introduction
Well, I have found more than my wishes when it comes to dry rubs. This is exactly the type of recipe I love. It depends on ratios, and it's flexible. Usable for not only pork but beef and even chicken.
This rub has been around the food sites, but Alton Brown (Good Eats on the Food Network) has made it more popular. It is a relatively easy rub using what you have available.
My Rating

This is a very nice easy rub. And somewhat flexible.
👨‍🍳The Ratio
The basic idea of this rub is 8 parts sugar to 3 parts salt to 2 parts (the 1:1) of various other spices with no more than half being a single thing.
That lost part can be a little tricky. Those "1"s can be divided. The first "1" may be all chili powder but the second "1" may be thyme, coriander, and cumin with each being one-third of that part.
The sugar should generally be a dark sugar usually brown sugar. I eliminate the sugar completely for chicken or other things cooked at more than 325° since sugar burns at 350°.
The salt should be Kosher or another coarse salt. I prefer to use Dimond Crystal salt. You can use other salts. Here are the ratios for substitution. 1 teaspoon table salt = 1 ¼ teaspoon Morton kosher salt = 2 teaspoons Diamond Crystal kosher salt
The other spices can be many things.
I usually use chili powder for the first "1". But you could do half with chili powder and the other half something else.
For the second "1", I like to divide it into half or thirds. This allows you to get the custom tastes you want.
Suggested spices: onion powder, garlic powder, black pepper, white pepper, cayenne pepper, crushed red pepper, chili powder, thyme, coriander, cumin, oregano, rosemary, sage.
What to choose: Use the spice you love, but one suggestion is if you have a BBQ sauce that you plan to use, the major spice component of that should be in the rub.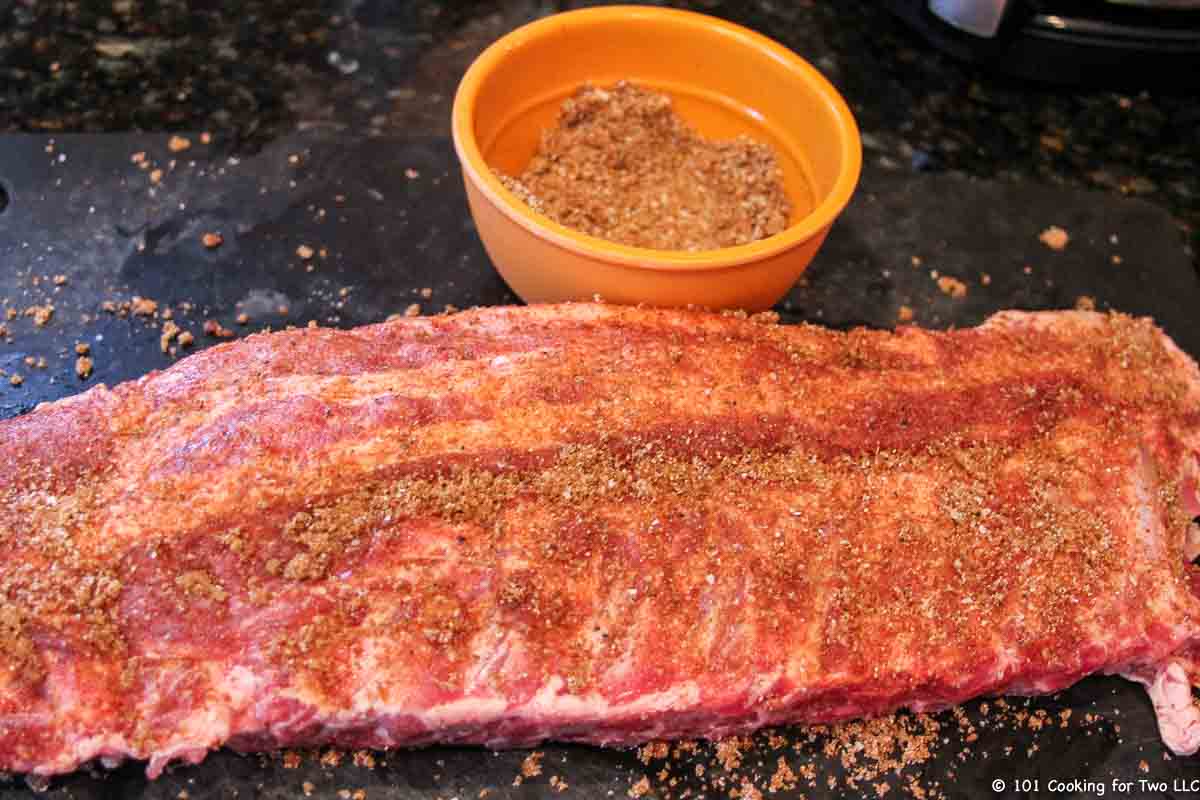 ♨️Uses
Due to the sugar content, this is a low and slow cooking rub. For pork butt, ribs or brisket. If you cook at even a medium grill, anything from 350 ° or more, you need to eliminate the sugar.
❄️Storage
The sugar dominates the discussion here, also. The sugar retains moisture and will affect the storage. Well sealed for a few months is probably the limit store in an airtight container.
I don't suggest freezing unless you have dried the sugar before mixing.
📖BBQ Recipes
Memphis Barbecue Sauce - A Wonderful Thing
30 Minute BBQ Boneless Pork Ribs
Oven Pulled Pork from Pork Butt


Do you want more recipes from 101 Cooking for Two? Sign up for the newsletter and get all posts delivered straight to your inbox!
📖 Recipe
Editor's Note: Originally published July 21, 2010. Updated with expanded options, refreshed photos, and a table of contents to help navigation.