Nothing goes better with pork than apples. Apple pork chops are the perfect fall meal and so easy to make in a crock pot. And tasty enough to leave them asking for more. Just follow these simple step by step photo instructions.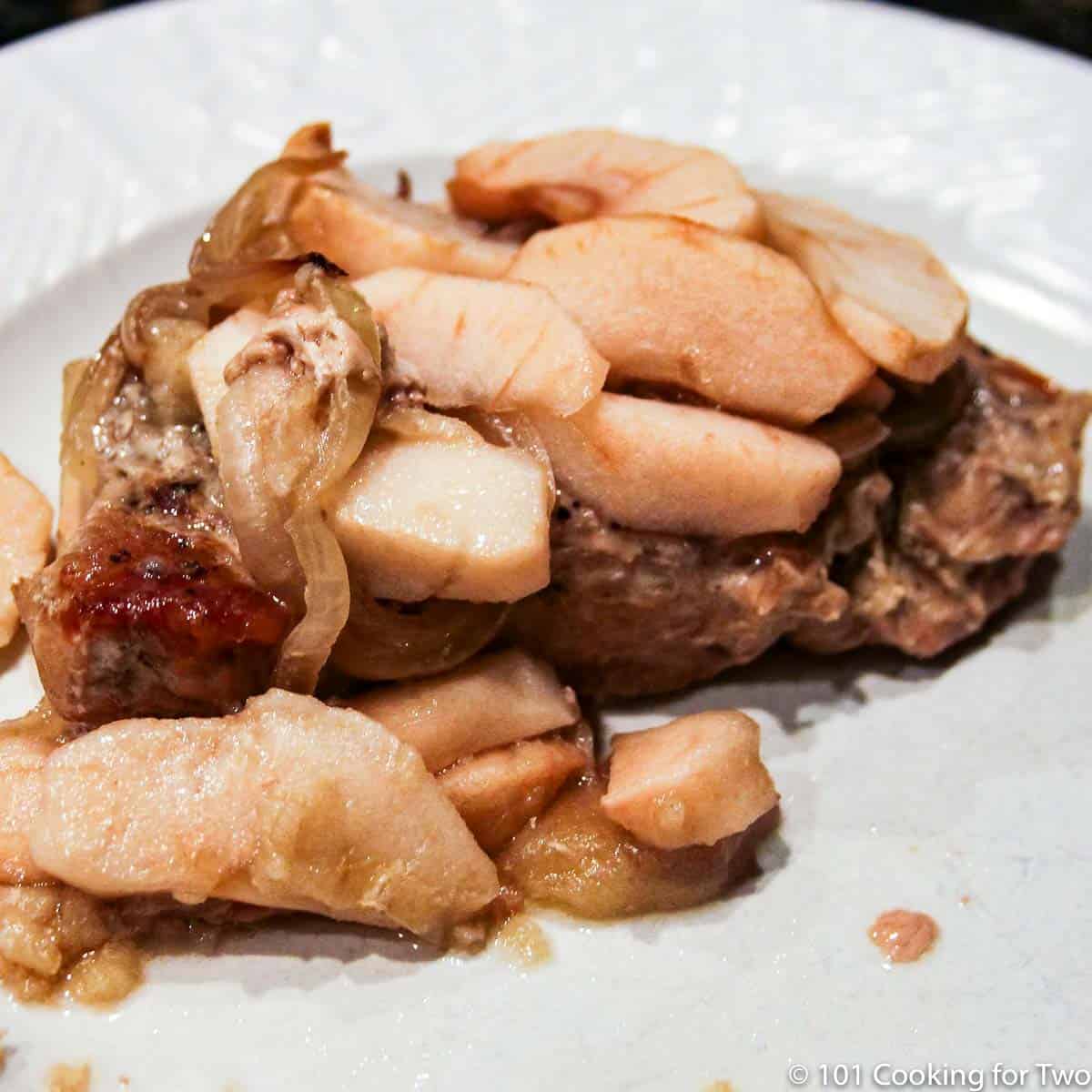 Introduction
Start with some nice 1-inch boneless pork chops. Add a touch of salt and pepper and a good brush of Dijon and honey. Then slow cook for 4-5 hours until fall-apart tender
My Rating

My wife gave it a 5. I'm a solid higher-4. I love my wife.
🐖Pork Chops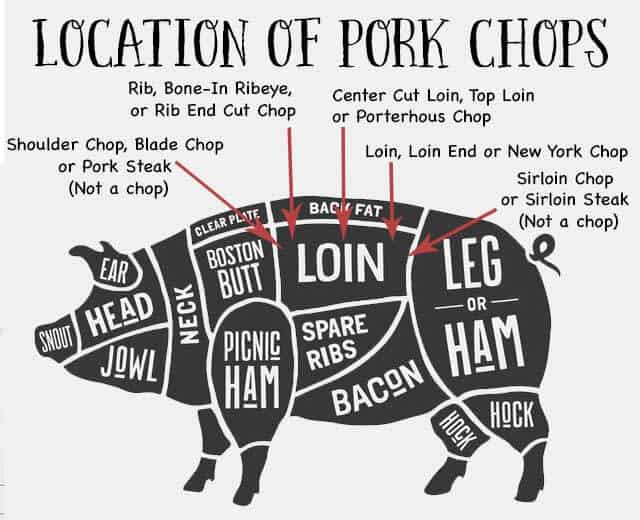 Many things can be called a "pork chop, " but some are not really what you want. Thinks to marketing, things are a bit confusing with many names for the same cut of pork.
Things called sirloin, blade, or steak are just not what you want. So in the diagram above, you want the middle three and neither end. Bone-in is fine, but I prefer thicker boneless in crock pot situations.
I like to cut my "pork chops" from whole pork loins. That would be called a center-cut loin chop. I cut at 1 inch thick. Whole pork loins go on sale frequently and are a great bargain.
🍎Apples
A lot seems to be made of what apple to use for this or that. I believe it is more a matter of individual taste. So probably the apples you have is fine other than Red Delicious or Macintosh.
An apple that is firmer and tarter is the best choice here. So if you are buying apples just for this recipe, then some good choices are Cortland, Granny Smith, and Ida Red.
📖Pork Chop Recipes
Easy Crock Pot Pork Chops with Gravy

🖼️Instructions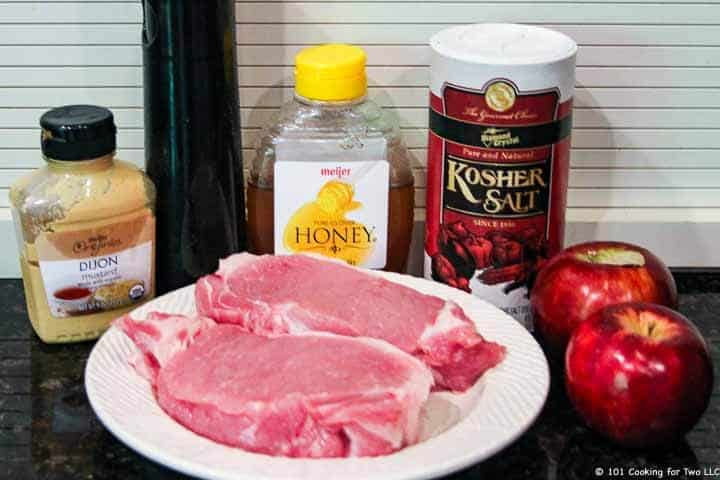 Use apples of your choice other than Red Delicious or Mackintosh.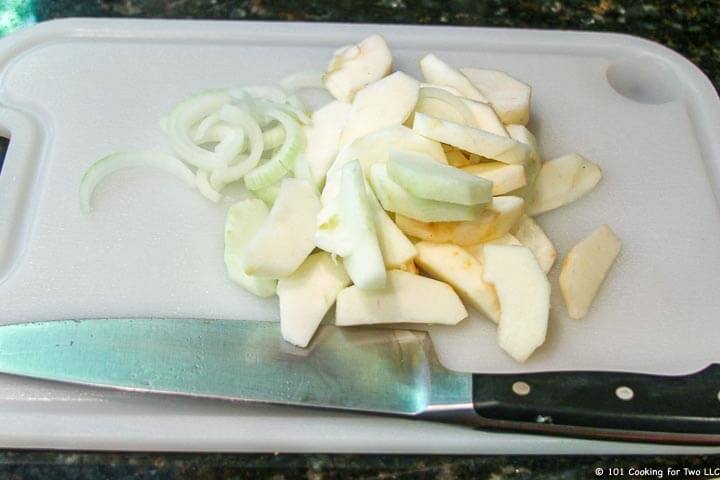 Peel and slice two medium apples or one large. Thinly slice ½ of a medium onion.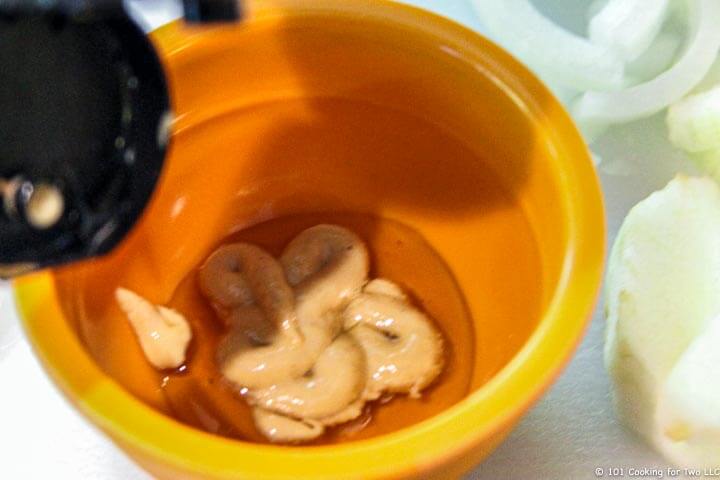 Combine one tablespoon each of Dijon mustard and honey. Place in microwave for about 10 seconds on high. Then mix well.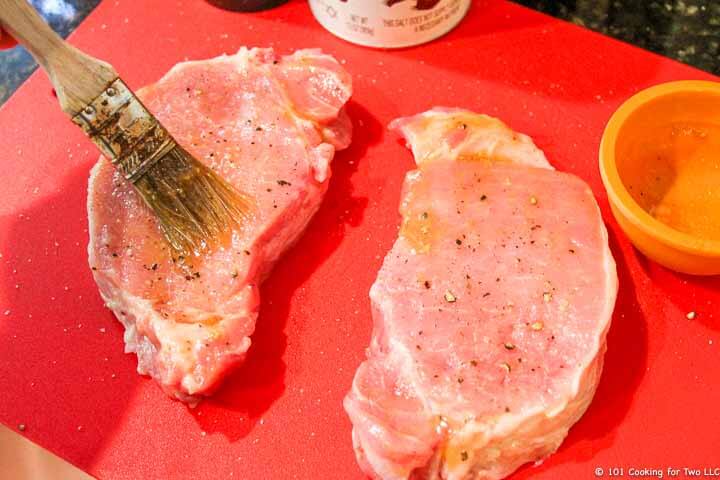 Lightly salt and pepper the chops to taste. Brush the chops with the honey mixture.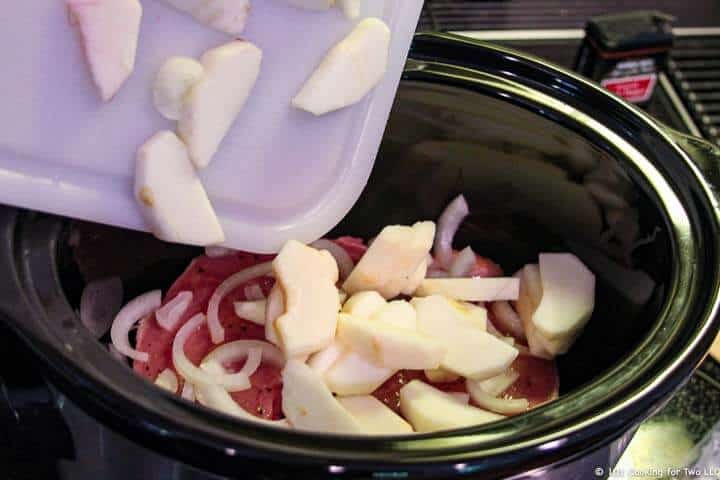 Place in a small crock pot (I used 3.5 qt). Cover evenly with the onion and the apples. You should use a bigger crock pot for a doubled recipe.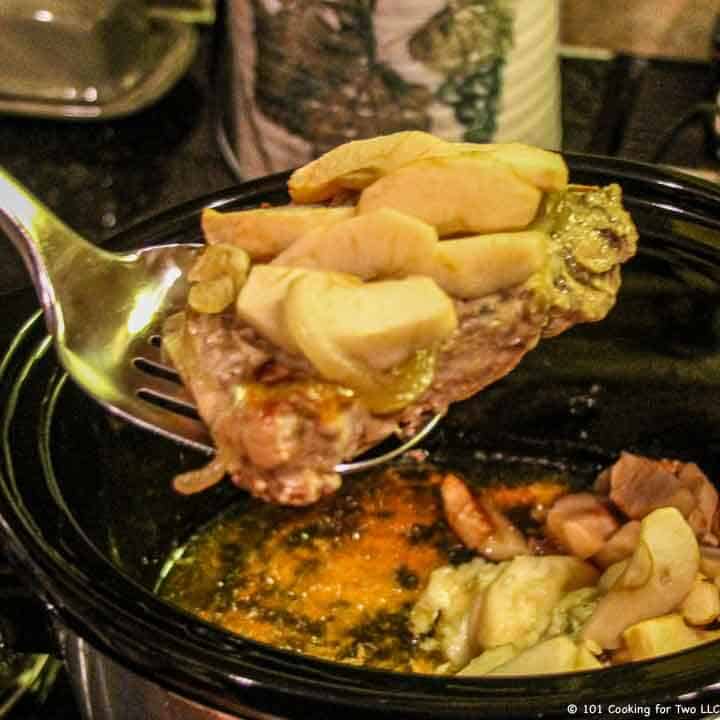 Cook on low for 4-5 hours.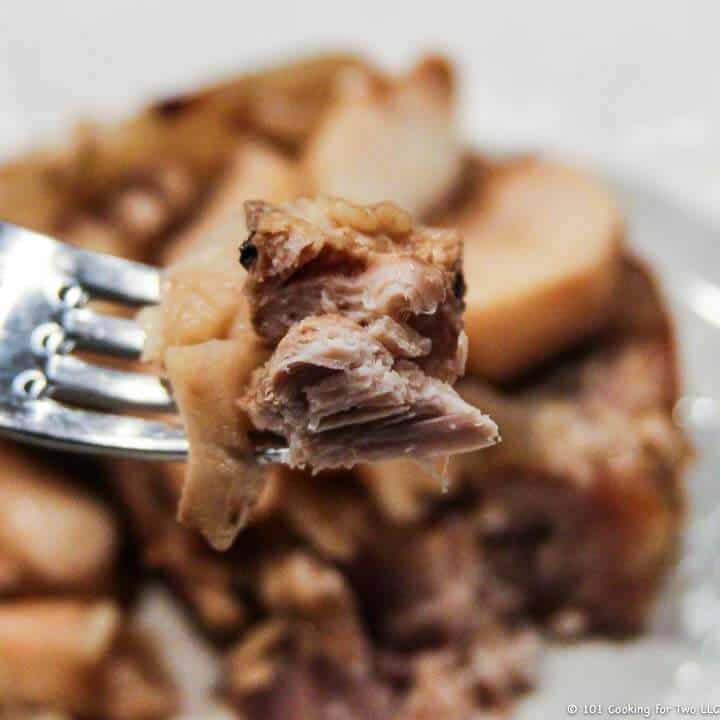 Do you want more recipes from 101 Cooking for Two? Sign up for the newsletter and get all posts delivered straight to your inbox!
📖 Recipe
Publisher note: Originally published November 9, 2013. Updated with expanded options, refreshed photos, and a table of contents to help navigation.