This "skinny" version of Pork Carnitas while low-fat is still juicy and fall-apart tender. Starting with pork tenderloin and braised in a spicy fluid just like traditional carnitas. Now you can have it all, great-tasting pork carnitas that are healthy, also.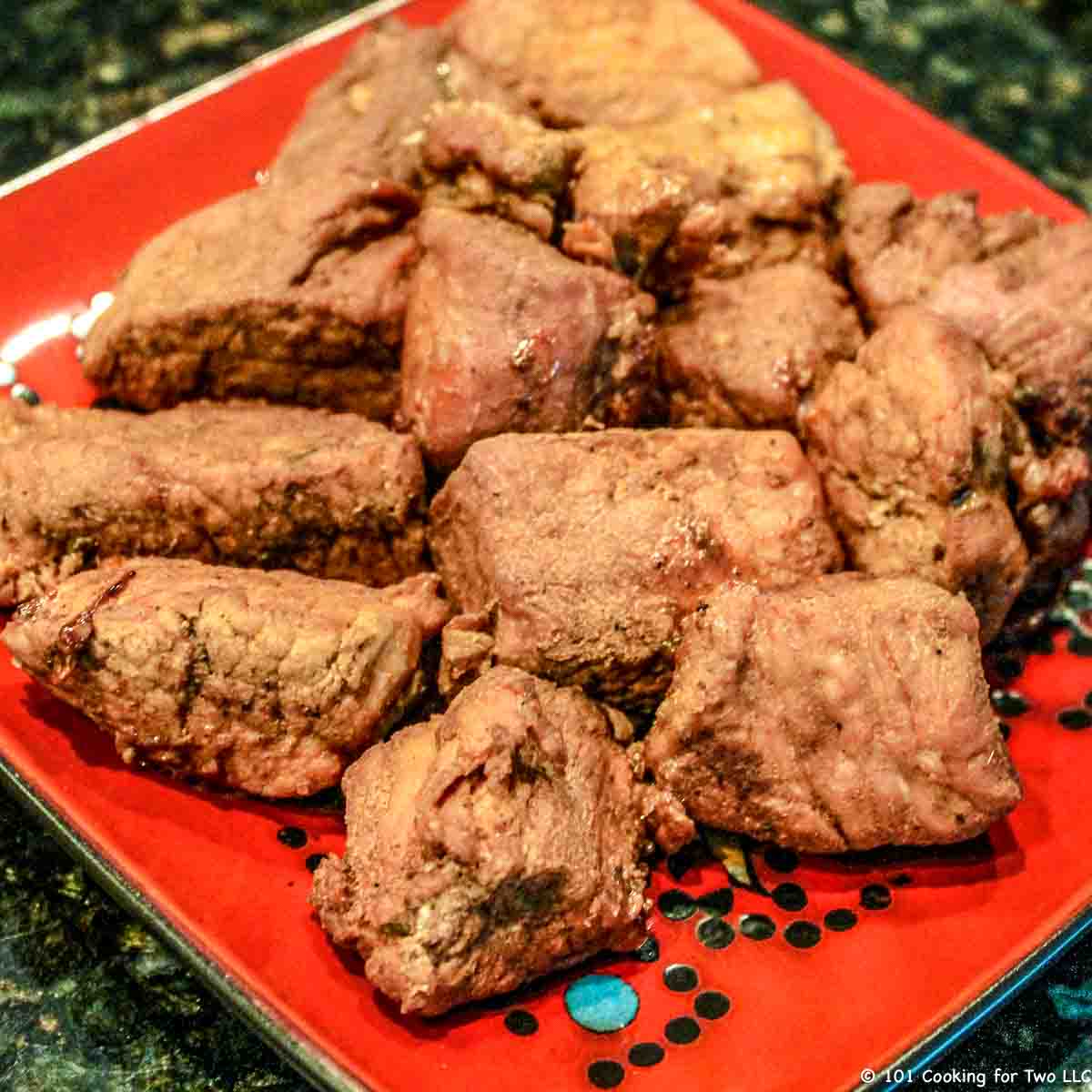 Introduction
Carnitas are a classic Mexican restaurant dish. They are basically chunks of pork butt braised or simmered in oil or preferably lard until tender.
Also known as "little meats," they can be found on the street in Mexico cooking in large vats of lard. Not a good option for us home cooking Yankees nor if you value cardiac health.
If your ideas of carnitas revolves around the rendered fat, this is not your carnitas. If you want healthier, tasty goodness, this is for you.
The traditional carnitas are chicks of fatty spiced up pork shoulder rendered in it owns fat or lard. Many versions use some citrus for taste, and spicing is variable.
I'm taking away the fat and using pork tenderloin to keep things tender and tasty.
Start with the tenderloin, trim, cut in cubes, and spice it up. Brown on the stovetop and then braise in the oven with a citrus-infused liquid. Finish with some browning, and you will be the kitchen hero.
My Rating

A solid 5.
🐖Pork Tenderloin
The tenderloin refers to the psoas muscle along the lower back. The psoas is generally most tender cut since it is not used for movement. It is chicken tenders in the chicken or beef tenderloin (filet mignon) in cattle.
A Pork Loin is NOT a Pork Tenderloin!
Over the years on this blog, many commenters seem to get pork loin and tenderloin confused. It is obvious when they have a "4-pound pork tenderloin". No, they do not.
The tenderloin usually weighs about 1 to 1 ½ pounds. A very large one could push towards 2 pounds.
♨️Cooking
The Pan
You must have a pan of some type that is stovetop and oven safe to do this. Also, it must clean easily, or you will not be able to clean it after this cooking technique.
A Dutch oven with a baked-on porcelain coating is ideal. To clean it after this, all I needed to do is soak it with dish soap for a few hours.
The Braising Solution
I love some citrus flavors added to carnitas. What you use is a personal choice, but the tenderloin absorbs flavor well.
You can simmer the fluid off on the stovetop or use my much easier oven method. As the fluid goes away, the flavors concentrate and produce a wonderful fond in addition to the concentrated flavor in the pork.
I use that fond to flavor the vegetables. You should never waste a good fond.
📖Carnitas Recipes
Chicken Carnitas AKA Carnitas de Pollo

🖼️Step-by-Step Instructions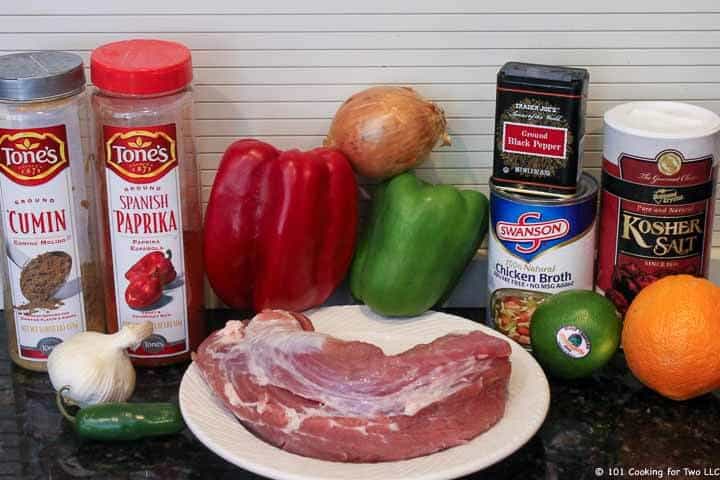 Heat 2 tablespoons vegetable oil in a Dutch oven over medium-high heat.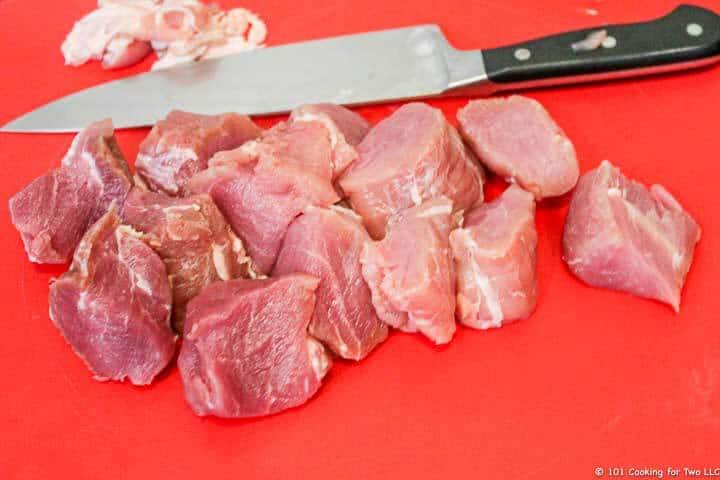 Start with about 1 ½ to 2 pounds of pork tenderloin. I used one large, but two smaller ones would be okay. Just a few more leftovers. Rinse and pat dry. Remove silverskin and extra fat. Cut into 1 ½ inch cubes.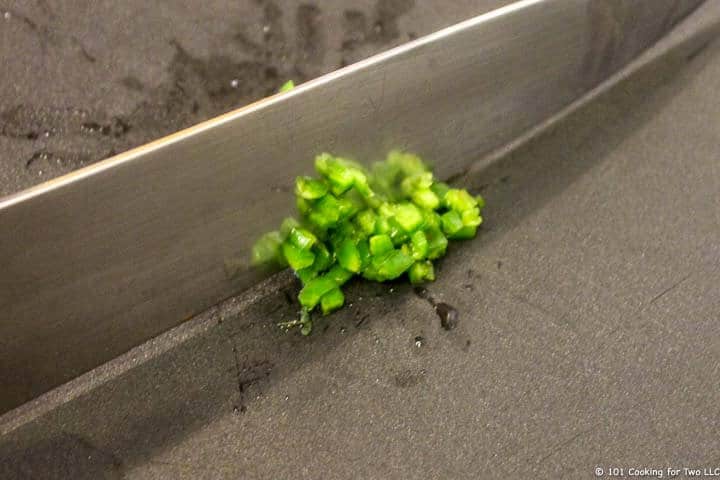 Mince one jalapeno without seeds and two cloves of garlic.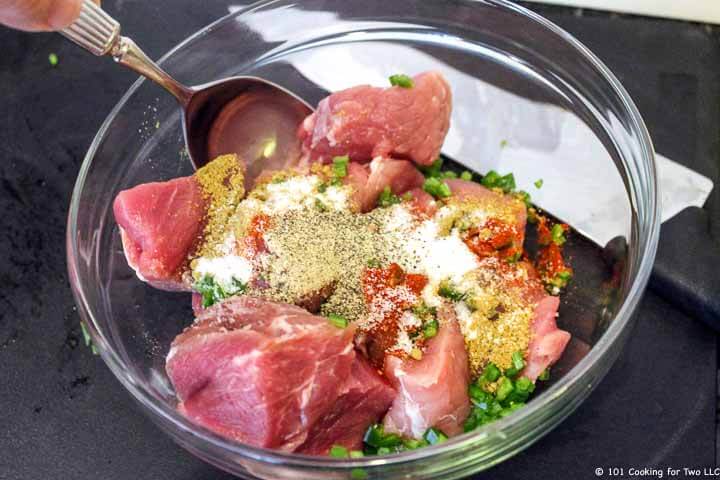 Mixed pork, jalapeno, garlic, salt, pepper, cumin, and paprika. Mix well until pork is covered.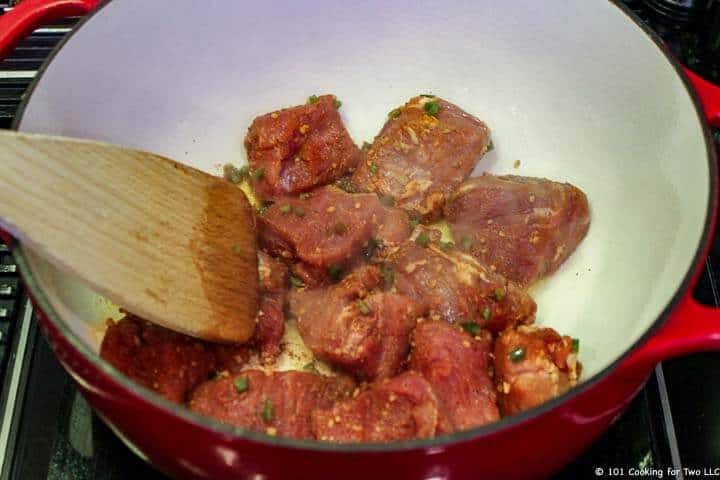 Add 2 teaspoons of vegetable oil to a porcelain coated Dutch oven over medium-high heat. When the oil is hot, saute the pork until well browned — about 10 minutes.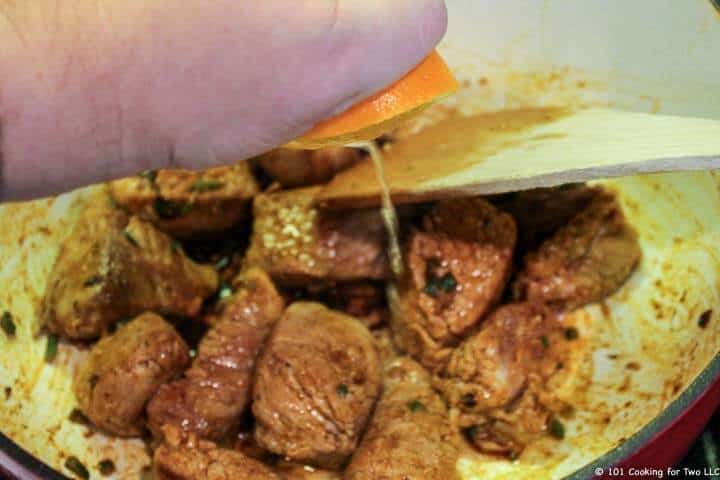 When pork is browned well, remove from heat. Add 1 ½ cup chicken broth along with the juice of one orange and one lime. Scrap the bottom of the pan to loosen up the built-up fond (browned bits and caramelized drippings on the bottom of the pan).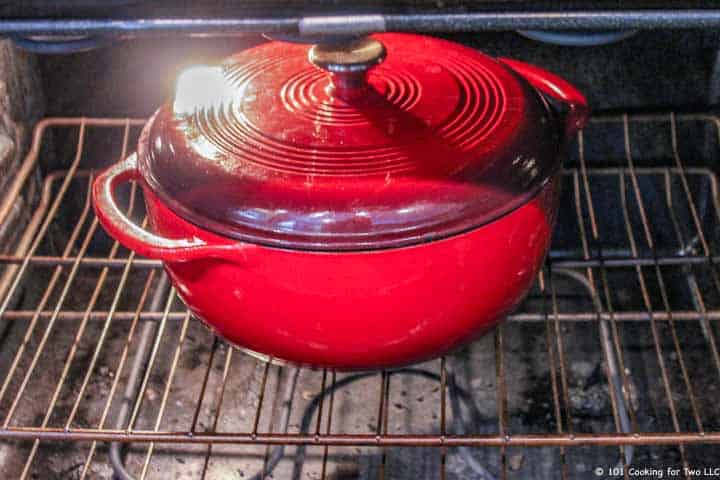 Place covered in a 325° oven (no need to preheat) for 2 hours undisturbed.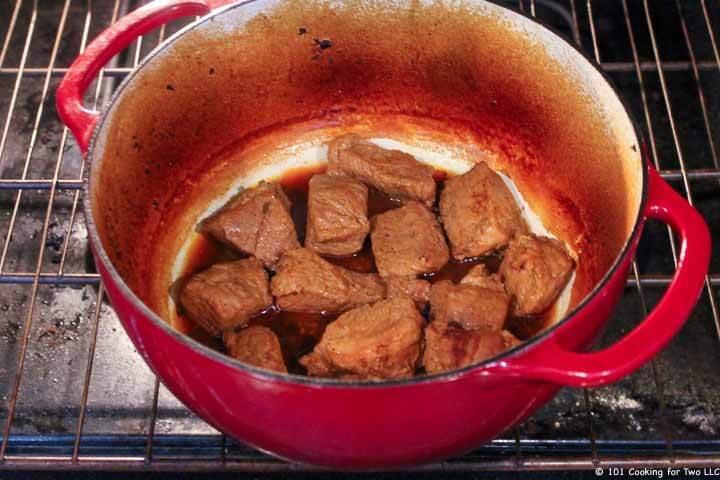 After 2 hours, increase the oven temperature to 425° and remove the lid. Cook another 20 minutes or so until all fluid is gone.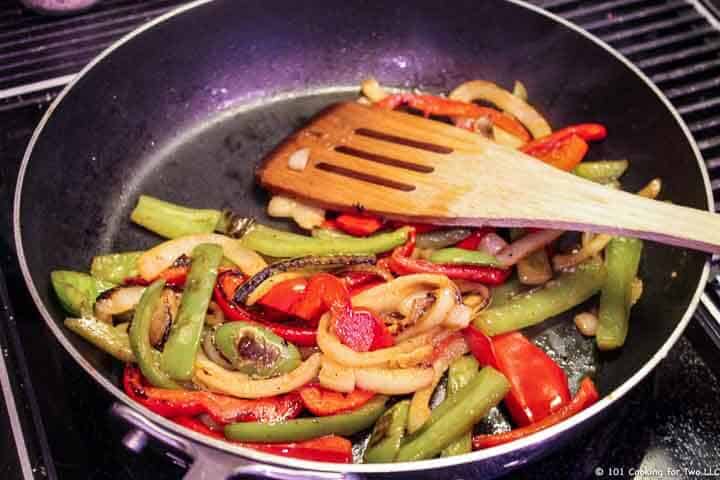 While the carnitas are finishing in the oven, cut up one green pepper, one red pepper, and one large onion and saute with 2 teaspoons oil over medium-high heat until tender and browning.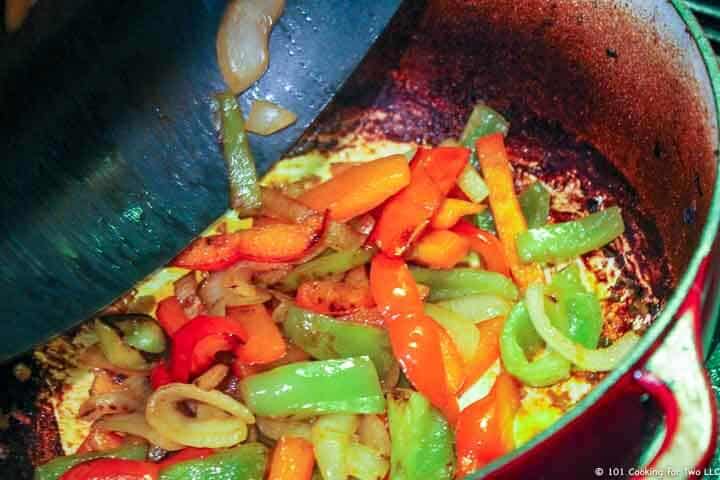 Remove the carnitas and if there is any fond in the pan, add the veggies and scrape the fond loss with a wooden spoon to get that taste.
Serve on tortillas with toppings of your choice.


Do you want more recipes from 101 Cooking for Two? Sign up for the newsletter and get all posts delivered straight to your inbox!
📖 Recipe
Originally Published July 7, 2013. Updated with expanded options, refreshed photos, and a table of contents to help navigation.