It's time for the annual roundup of my best soup and stew recipes. All with easy to follow step by step photo instructions to help you get it right the first time, every time.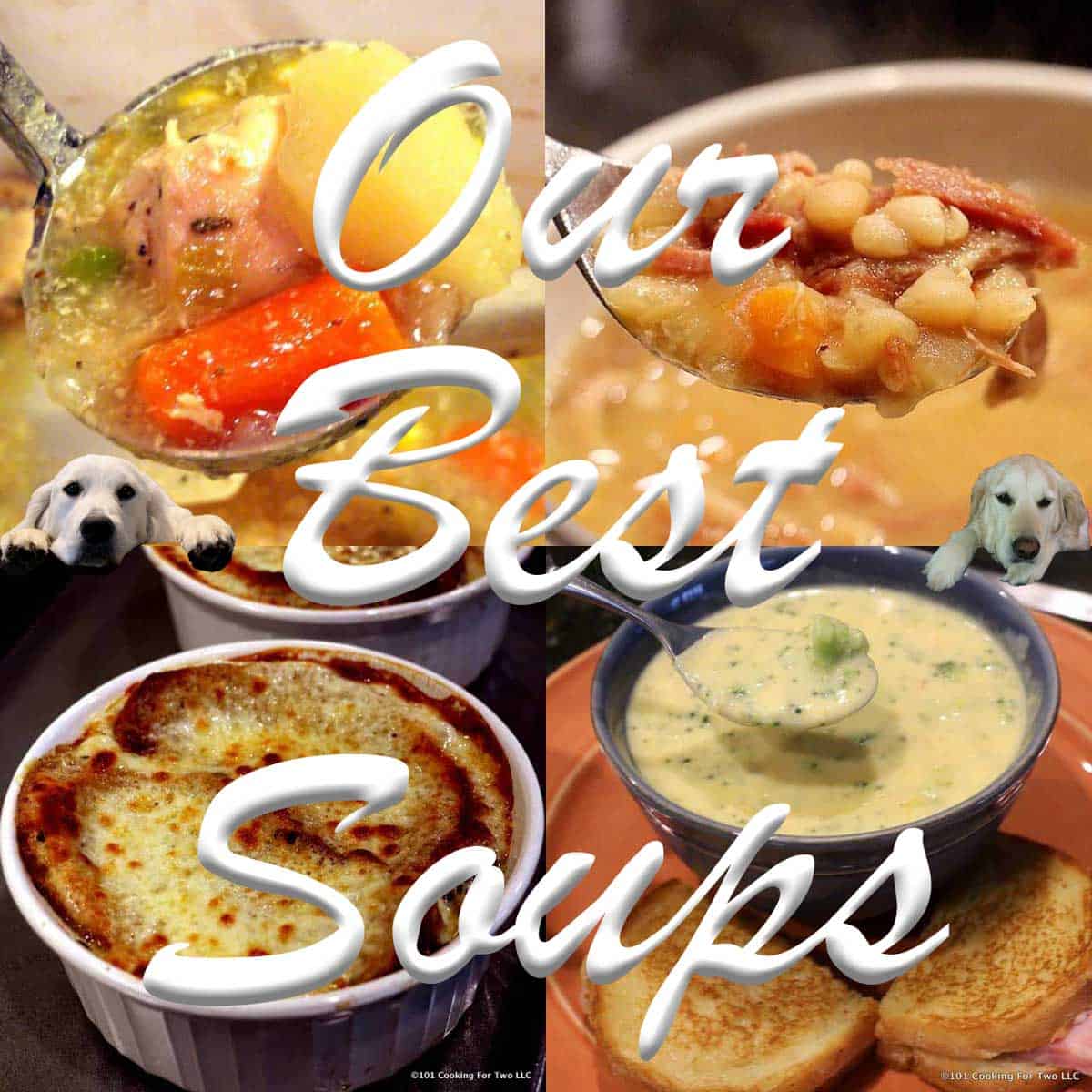 Introduction
It is winter and our thoughts go to soups, stews, and crock pots. I have selected some of our best soup recipes for this roundup. There are stovetop recipes and some in a crock pot. There are beef, chicken, pork, and even two non-meat offerings.
They there are many other choices. Please check all of them our complete Soup Recipes collection.
Also, please check out the collection of great Chili Recipes.

My Two Must-Try Soup Recipes
Two super easy but wonderful soups.
Easy Broccoli Cheese Soup
One pot, one hour, one of the best broccoli cheese soups is yours with this quick and easy recipe. Make it a copy-cat Panera version or even better with your own variations.
Read More
Crock Pot French Onion Soup
Classic French onion soup features beefy broth loaded with caramelized onions topped with crusty bread and melted cheese. Elegant comfort food made ridiculously easy with your slow cooker. Perfect for a small crock pot or double to make the family size.
Read More
Old Fashion Soups
A collection of six soups with old fashion taste. All easy to make with simple instructions.
Vegetable Beef Soup
Make it on the stovetop or in your crock pot, this hardy old fashion vegetable beef soup is like grandma would make. The perfect comfort food with tender beef and lots of vegetables.
Read More
Chicken Noodle Soup
This simple classic chicken noodle soup can be made in a crock pot or on the stovetop—get great homemade taste with this Betty Crocker inspired recipe. Bring on the cold weather; I'm ready now.
Read More
Crock Pot Ham Bone and Bean Soup
Let's use that leftover ham bone to make a great hearty and delicious ham and bean soup. There is nothing much more traditional than this classic soup. Please enjoy one of the best soups you can make at home.
Read More
Crock Pot Taco Soup
Taco Tuesday in a bowl. This great taco soup has a ton of spicy taste. Make it is thick enough to be called taco chili. Make it spicy or mild. Make a big or small amount. Make it in your crock pot or on the stovetop.
Read More
Thick Crock Pot Cheeseburger Soup
This crock pot cheeseburger soup is extra thick and cheesy with loads of potatoes and other vegetables. This "stick to your bones" soup will become a family favorite this winter.
Read More
Crock Pot Beef Barley Soup
This hearty beef barley soup recipe has chunks of tender beef and vegetable with plump and tender barley. This easy comfort food only needs a few minutes of preparation, and your slow cooker will do the rest.
Read More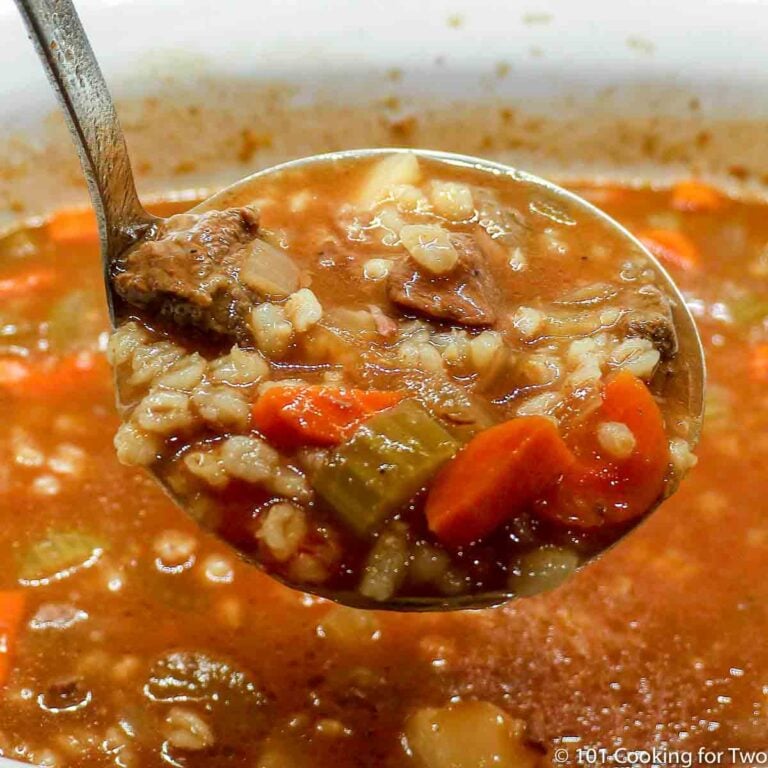 Stews
There is nothing like a great tasty, hearty stew a cold winter day. Give these easy recipes a try.
Smaller Crock Pot Chicken Stew
Great for the smaller households but easy to double for larger families. With tender chicken, potatoes, and veggies all in a seasoned chicken broth, this chicken stew is both healthy and delicious.
Read More
Easy Beef Stew for Smaller Crock Pots
Cut down for smaller households but easy to double for larger families. This easy slow cooker recipe is the best traditional comfort food—full of tender chunks of beef with rich, hearty sauce and vegetables.
Read More

Editor's Note: Originally Published as "A Week of Soups" on January 6, 2018. At that time, I updated and republished a total of 9 recipes. I will be updating this roundup yearly with my current recommendations.