It's time for the annual roundup of my best soup and stew recipes. All with easy to follow step by step photo instructions to help you get it right the first time, every time.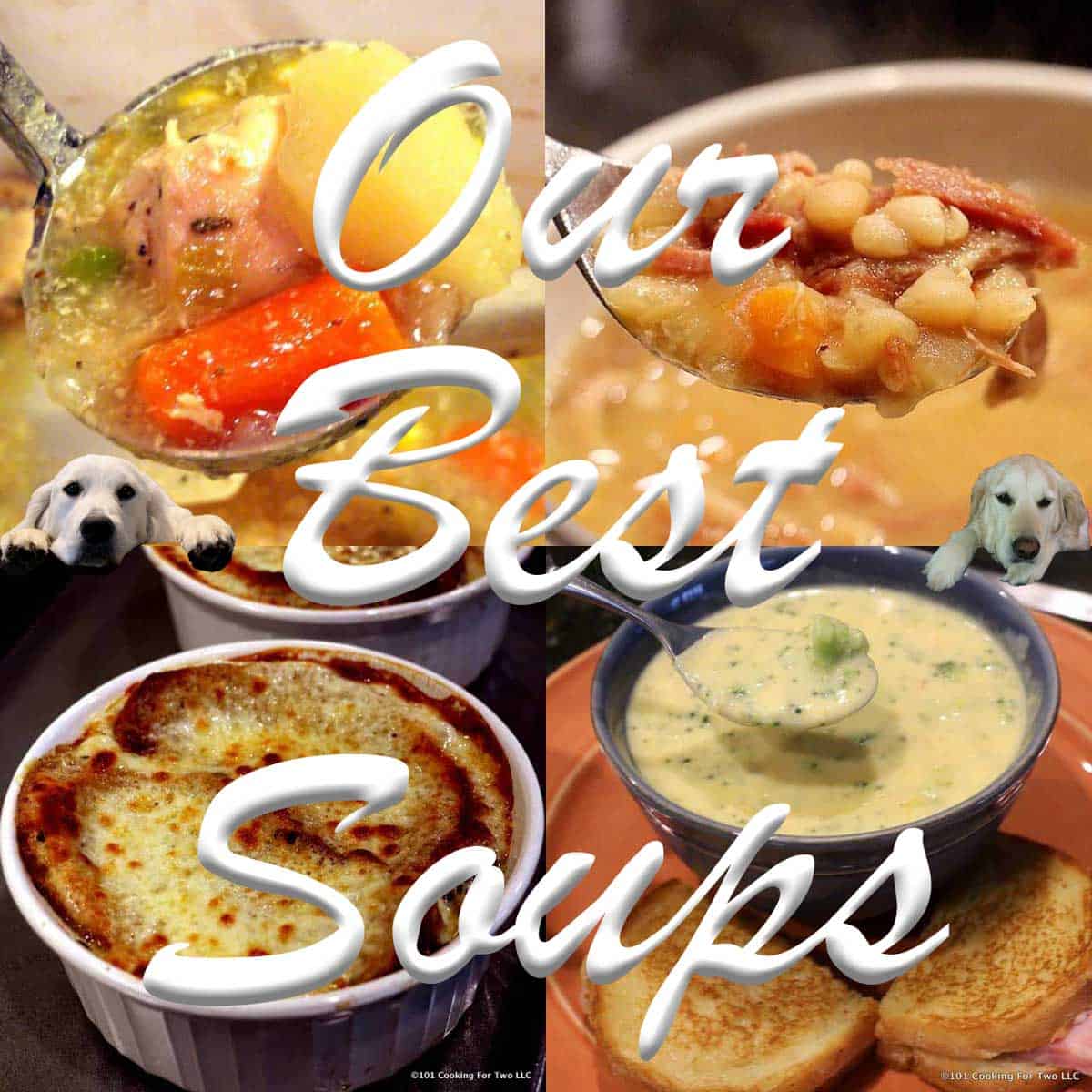 It is winter and our thoughts go to soups, stews, and crock pots. I have selected some of our best soup recipes for this roundup. There are stovetop recipes and some in a crock pot. There are beef, chicken, pork, and even two non-meat offerings.
They there are many other choices. Please check all of them our complete Soup Recipes collection.
Also, please check out the collection of great Chili Recipes.
My Two Must-Try Soup Recipes
Two super easy but wonderful soups.

Old Fashion Soups
A collection of six soups with old fashion taste. All easy to make with simple instructions.
Stews
There is nothing like a great tasty, hearty stew a cold winter day. Give these easy recipes a try.

Do you want more recipes from 101 Cooking for Two? Sign up for the newsletter and get all posts delivered straight to your inbox!


Pin for Future Reference
Editor's Note: Originally Published as "A Week of Soups" on January 6, 2018. At that time, I updated and republished a total of 9 recipes. I will be updating this roundup yearly with my current recommendations.