Father's Day is coming, and food-wise, it is all about the steak. Let's cook the perfect steak for dad. Fire up your grill or sear on the stovetop and move to the oven for inside cooking. He will love the perfect steak.
Introduction
Steak or tie, tie or steak, what to do? Speaking as a dad, I want the steak. Make it a tradition in your family, so you are covered every year—a good steak and family is all he really wants.
🐄Types of Steaks
Everybody has their favorite steaks. I'm a filet or strip steak guy, but we all have our favorites. But always remember quality matters—a lot.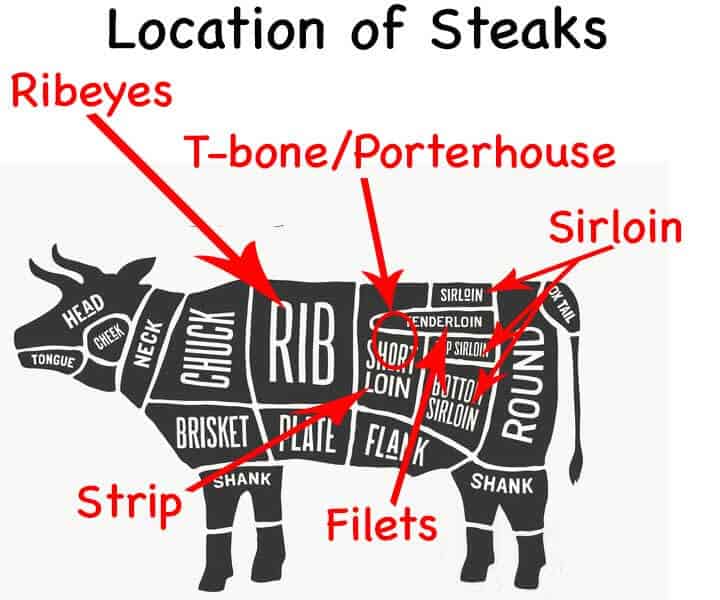 There are eight beef quality grades from the USDA, but we will only discuss three: Prime, Choice, and all the others. You will not be buying (I hope) beef lower than Choice.
Only about 2 percent of all beef will grade out to be prime. But over ⅔ of all beef will be graded as choice. Prime will cost more (about double), but it is worth it to me for a special occasion. But Choice beef is an excellent value. Just look for a well-trimmed and marbled steak.
The grading is based on the degree of marbling (the fat in the meat) and the animal's age. The marketers try to confuse things with their branding but pay attention to the USDA grade.
♨️Cooking Steaks
I have included both grill and stove-based recipes but want to emphasize that you must (MUST) be able to check your steak's internal temperature, or you will most likely be very disappointed with the results.
All recipes state the need for an instant-read thermometer, but people still try to cook on time only. Please do not be that cook. Check The Cooking for Two Shop if you need a suggestion for a thermometer.
| Doneness | Internal Temperature |
| --- | --- |
| Rare-cold red center | 125°-130° |
| Medium Rare-warm red center | 130°-135° |
| Medium-pink and firm | 140°-150° |
| Medium Well-minimal pink | 150°-155° |
| Well Done-firm and brown | 160°+ |
🔥Grilled Steak Recipes
The traditional way to cook a steak is your grill, and it is easy with just a few steps. All you need to do is get the grill temperature right and cook to the proper internal temperature. If you need help with the grill temperature, please check A Beginners Guide to Grill Temperature on a Gas Grill.
How to Grill Filet Mignon
Learn how to grill filet mignon to perfection with this simple technique in about 10 minutes. You can easily cook the best filets for your special dinner tonight.
Check Out This Recipe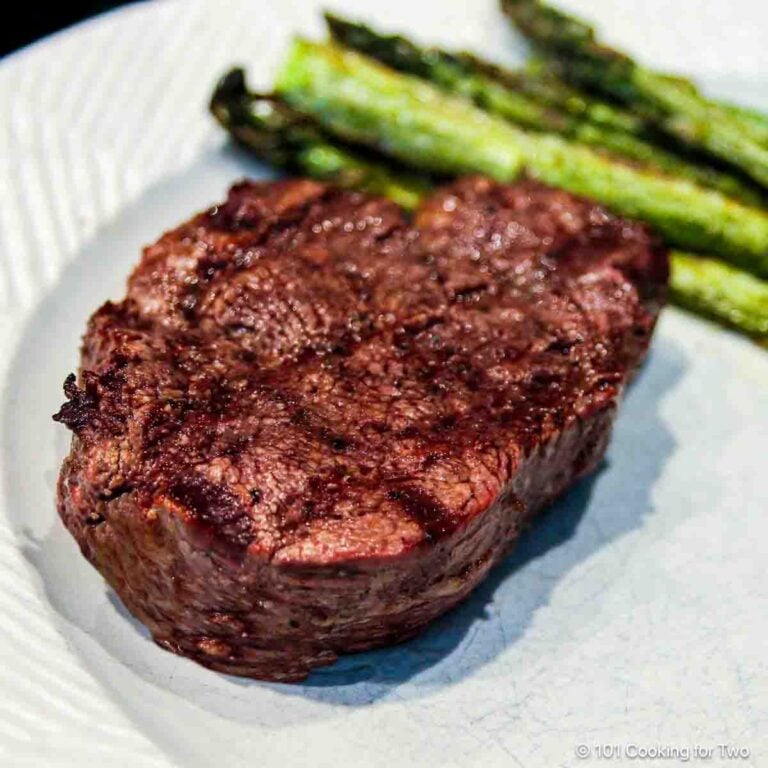 How to Grill a T-bone or Porterhouse Steak – A Tutorial
Grilled T-bone and Porterhouse steaks are easy with just a few steps. Start with a great steak, season simply, and cook over high heat. What is more traditional than grilled T-bone and porterhouse steaks? Let's get to it.
Check Out This Recipe
How to Grill Strip Steak on a Gas Grill
Learn to grill your New York strip steaks to perfection on your grill. The best juice and tender strip steaks are easy with this never-fail recipe that will serve you well for many years.
Check Out This Recipe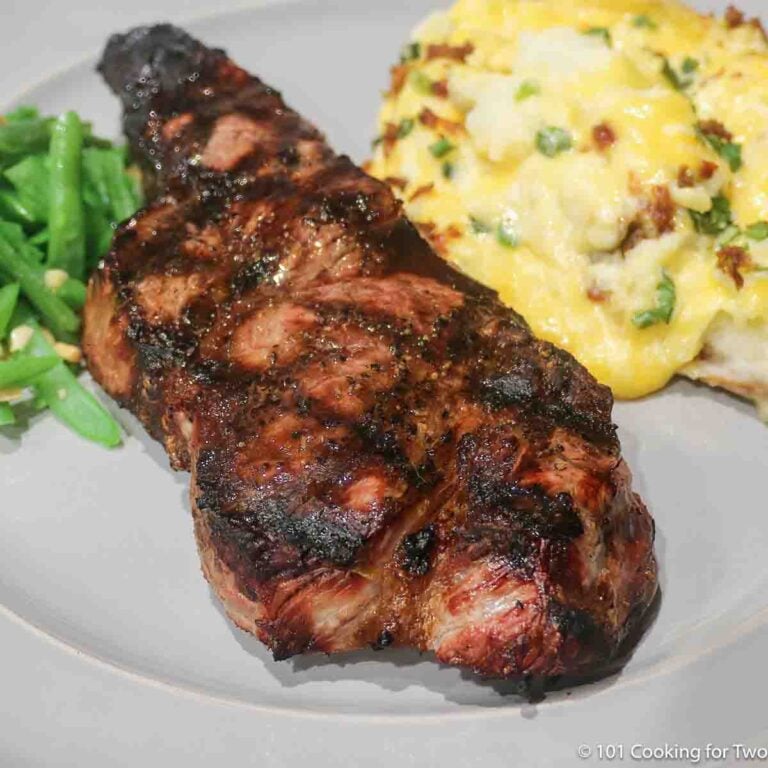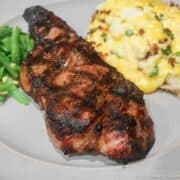 How to Grill a Ribeye Steak on the Grill
Learn How to Grill a Ribeye Steak on the Grill that is tender and juicy with these easy step-by-step photo instructions. You can be the grill master, too.
Check Out This Recipe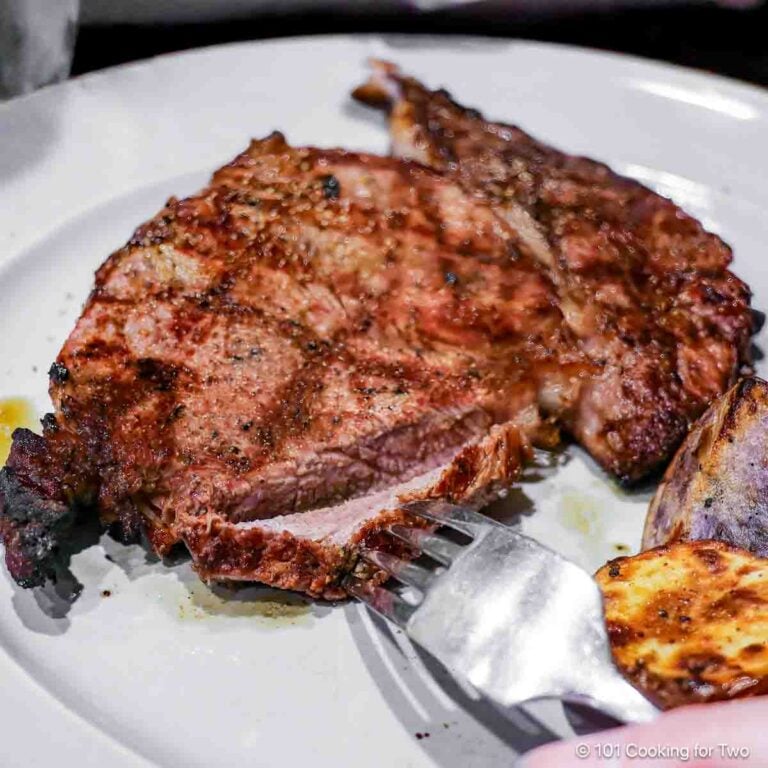 Grilled Sirloin Steak with Marinade
Sirloin steak is econimical and delicious with a harty beef taste. Learn how to grill sirloin that is moist and tender with the seasoning of your choice or my special marinahade.
Check Out This Recipe
♨️Stovetop To Oven Steak Recipes
These inside recipes work great with cast iron pans, but any oven-safe fry pan will work nicely. I generally do not cook meat with bones on the stovetop because the meat shrinks, and then the bone prevents browning completely.
Pan Seared Filet Mignon
The perfect filet mignon recipe uses the tried and true sear and oven bake method to get the best filet mignon every time—moist, tender, and flavorful.
Check Out This Recipe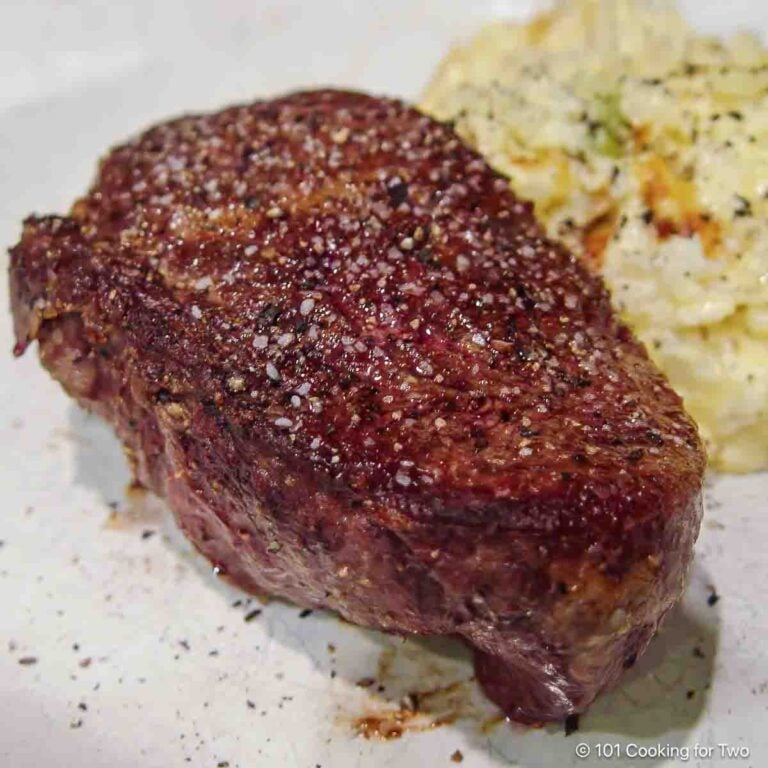 Pan Seared Oven Roasted Strip Steak
Quick and easy, this New York Strip Steak Recipe uses the tried and true sear and oven bake method to get the best steaks every time. Your steaks will be moist, tender, and flavorful.
Check Out This Recipe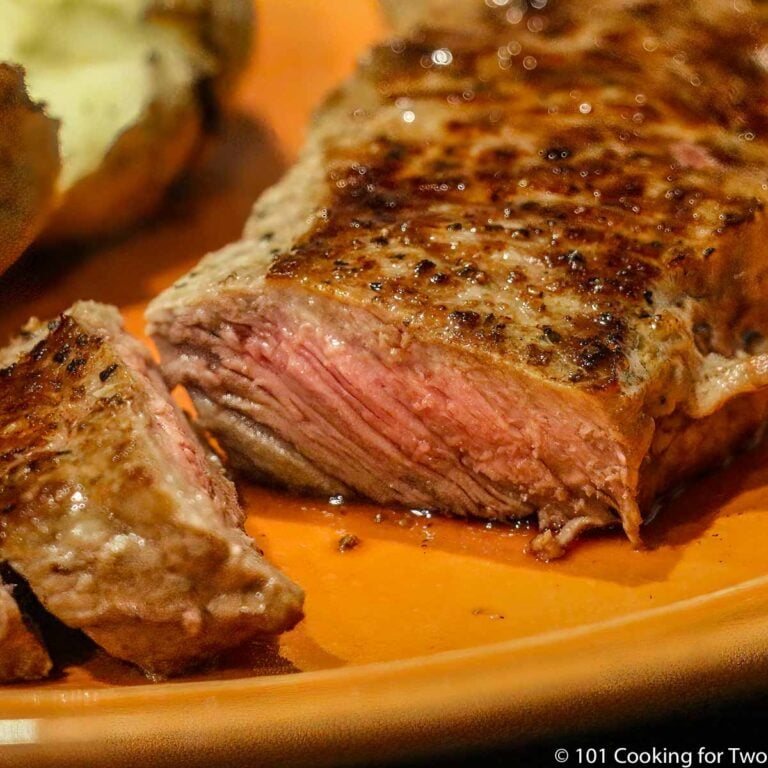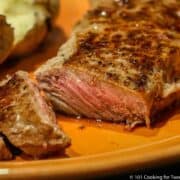 👨‍🍳Steak Enhancements
Here are several recipes that will kick your choice of steak up a notch or two.
The Best Steak Marinade
This easy, mouth-watering steak marinade is not only insanely good but adds tenderness to any steak in as little as 30 minutes. Using soy sauce, garlic, Worcestershire sauce, and a few other pantry ingredients, you can have the best juicy steak at home in less than an hour.
Check Out This Recipe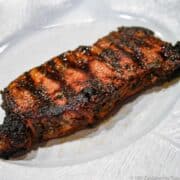 Blue Cheese Compound Butter
Make that steak or vegetables pop with this excellent blue cheese compound butter with garlic. Adding butter, blue cheese, and garlic will make any steak special and enhance most vegetable and potato dishes.
Check Out This Recipe
All Purpose Seasoning Recipe
This All-Purpose Seasoning recipe, also know as 7:2:1 or 7:2:2, is the perfect mixture of common spices and is ideal for meats, vegetables, potatoes, and salads. Have it ready in a shaker without running for and measuring individual spices every time.
Check Out This Recipe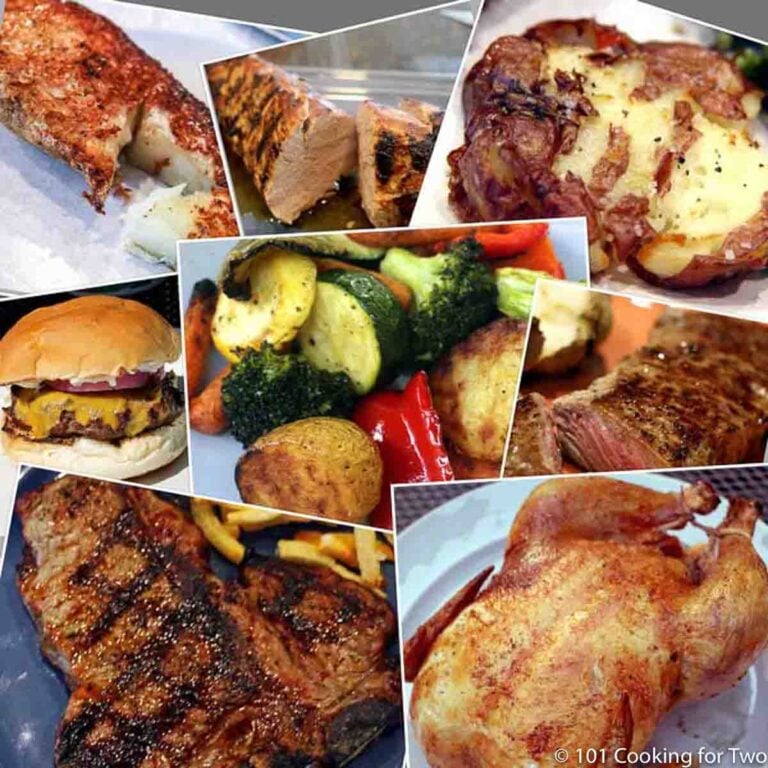 📖Side Dishes
Fresh Spinach Salad with Bacon
Brown Sugar Cinnamon Glazed Grilled Pineapple
📖Other Recipe Roundups
Have a great Father's Day.
Wifo, Molly and Lilly, and DrDan

Originally Published June 11, 2019, and updated yearly.