These delicious grilled baby potatoes are crispy and slightly charred. The perfect grilling side dish that is so simple and easy with no precooking, they will become a standard on your grill.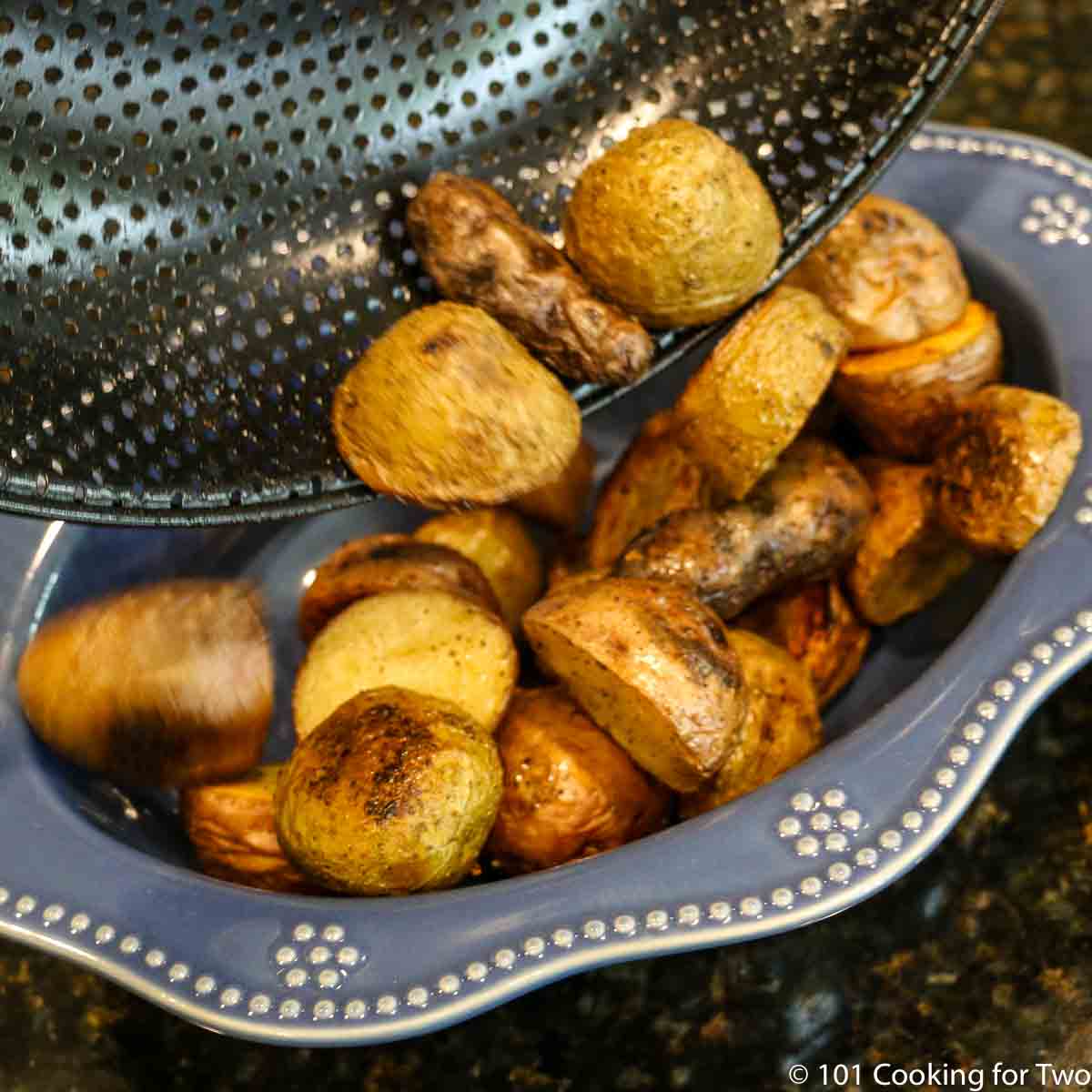 Introduction
Summer is here, and along with it comes grilling season. I have lots of meat recipes. After all, we are a "meatasaurus" household. But the question is always, what do we have with that? It is a never-ending attempt to avoid the "bag-o-chips." We do lots of veggies, some salads, but convenient side dishes has escaped us until now.
I have done various methods of potatoes on the grill, but most require lots of special attention or prep. They haven't worked well for me, mostly due to cooking flow issues. They were good and simple but just didn't fit well. This method flows with the cooking of most meat dishes on the grill.
It occurred to me; I cook cut up red potatoes in the oven for about 30 minutes, and get a nice crispy outside. I should be able to do that on a grill. I did my usual research. No help this time. They all want to cook the potatoes ( usually boil them) before grilling. No, no, no. Just grill them. As Thoreau said, "Simplify, simplify, simplify."
My Rating

I do love a good side dish—this one we will do over and over.
🥔The Potatoes
First, let's talk type of potatoes. While this would work with almost any potato, I prefer something small with a thinner skin. These come with various names, new potatoes, baby potatoes, or in my picture, they are labeled as little potatoes.
Due to the thick skin, russet potatoes are not a good choice.
Next size. You may think they are small already, but not small enough. You are trying to get the center of the piece to cook while not burning the outside all in a reasonable time. I want the size to be no more than ⅜ inch of any part of the potato to the outside of the piece. It might be round; it might be a disk, and more commonly a half of a circle. If this distance is more, the center may not get done.
♨️The Grill
The grill temperature. I suggest 450°-500°. Add in a nice stir occasionally, and you will be done in about 30 minutes.
This is the same temperature and approximate cooking time for pork tenderloin or many chicken recipes. So there is a method to my madness.
Final note. A done potato is about 210° internal temperature. You want that creamy inside with no crunch. To me, 210° is the target temperature, but 205° is OK, and less than 200° is just not acceptable.
📖Grilled Side Dishes

🖼️Step-by-Step Instructions
Preheat grill to 450° to 500° surface temperature. That is about medium-high on most grills. That temperature matches well with chicken, pork chops and tenderloins.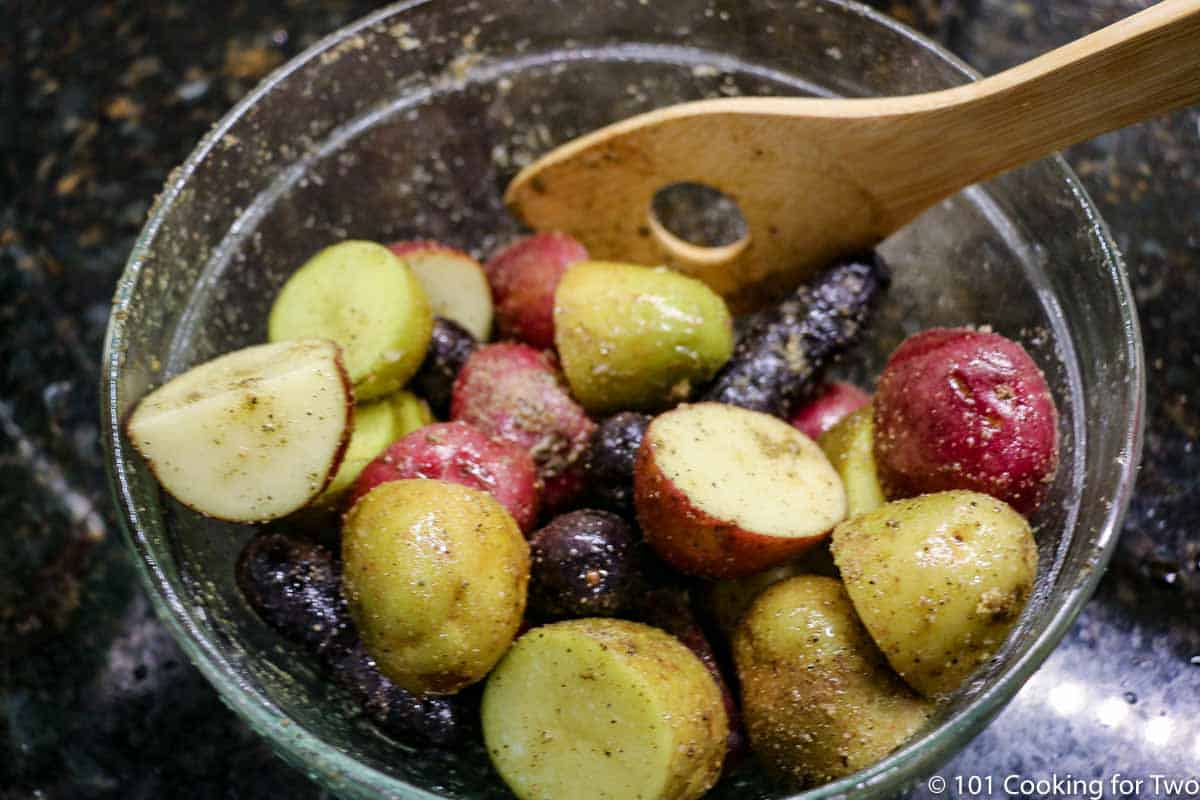 Wash your potatoes (about 1 ½ pounds) and cut into bite-size pieces with no more than ⅜ inch of any part of the piece to an outside surface. Mix with 1 tablespoon olive oil, 1 teaspoon kosher salt, ½ teaspoon pepper, and ½ teaspoon garlic powder.
Place in a grill pan and close lid.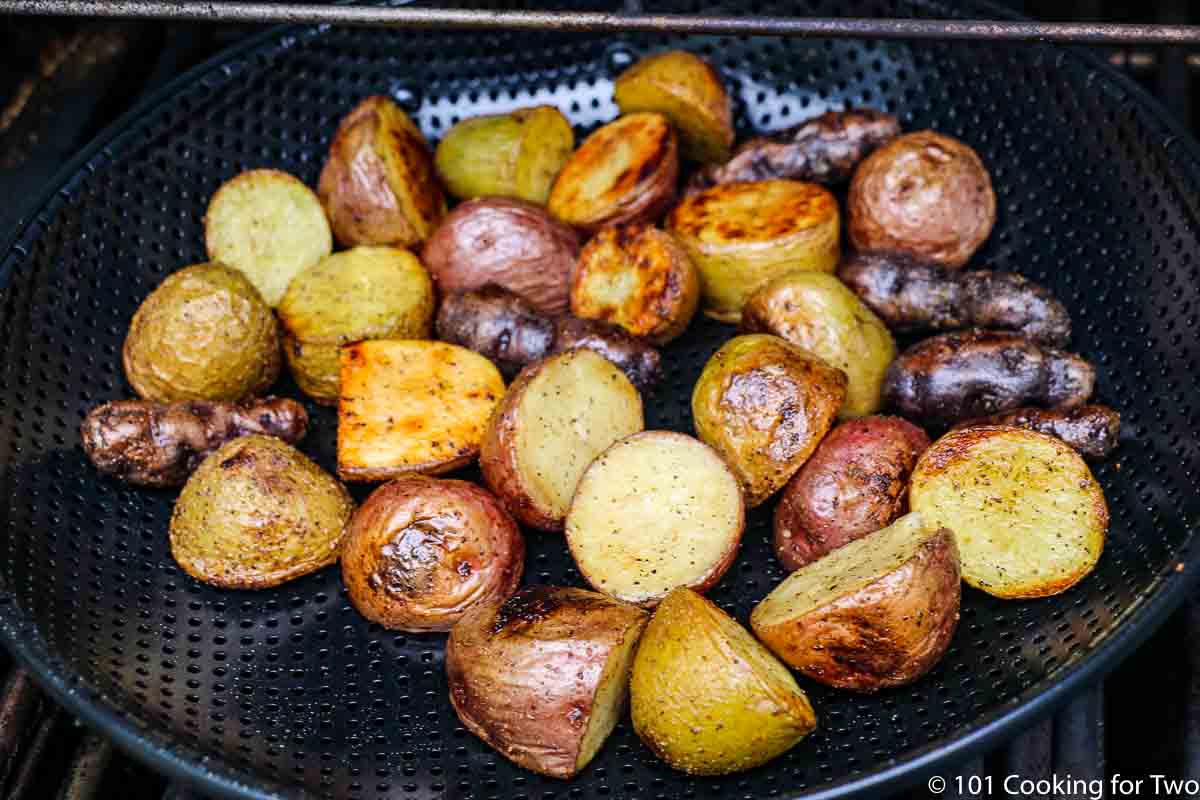 Stir every 5-7 minutes until an internal temperature of 200°-210° — about 30 minutes.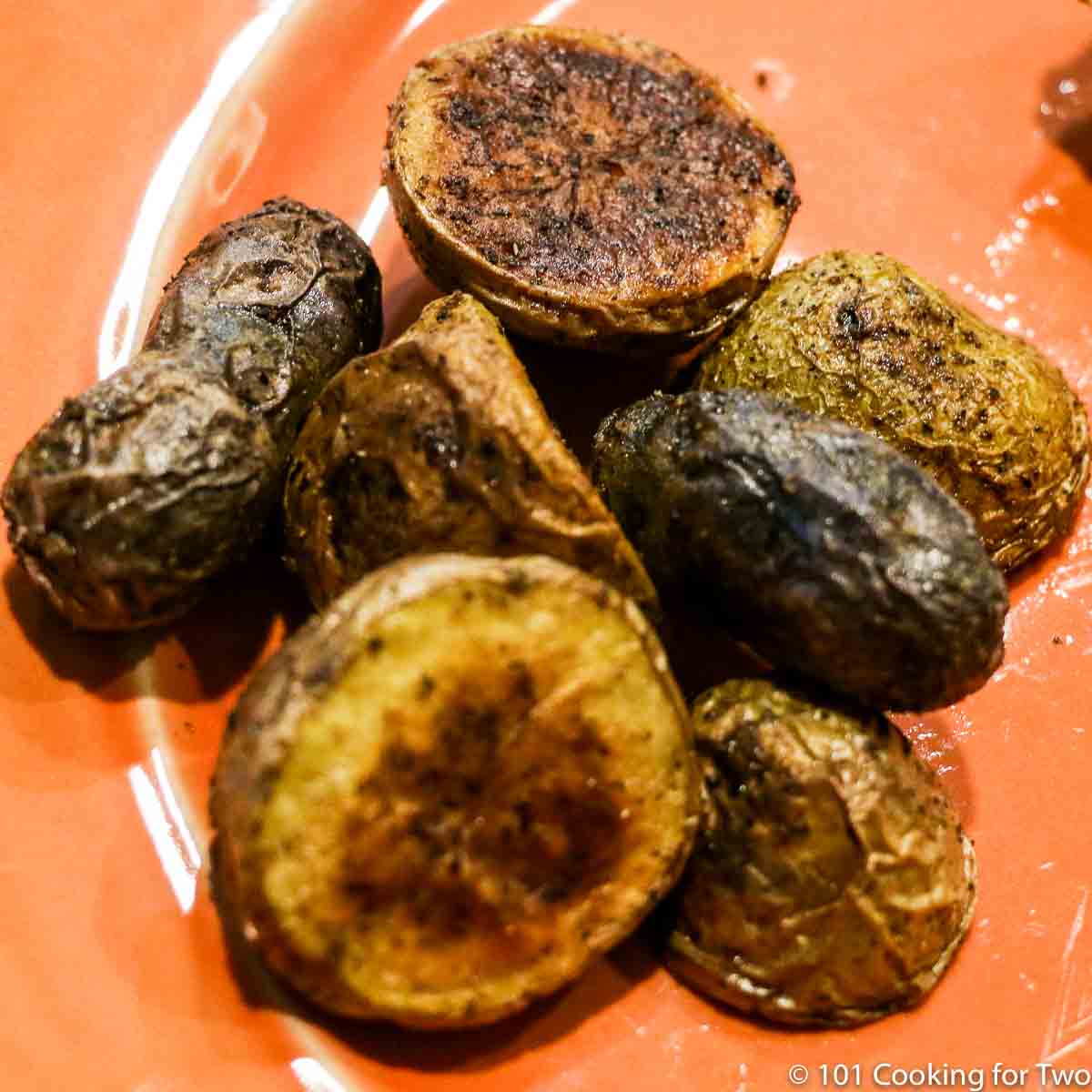 Do you want more recipes from 101 Cooking for Two? Sign up for the newsletter and get all posts delivered straight to your inbox!
📖 Recipe
Editors Note: Originally published May 30, 2017. Updated with expanded options, refreshed photos, and a table of contents to help navigation.