Happy Independence Day to the USA. And a special call out our great friends, Canada, which is celebrating Canada Day on July 1 which is commonly known as Canada's independence day which is somewhat correct.



Editor's Note: Originally Published July 1, 2017. Updated yearly for republication.
This year I have a theme, the number 3. Just pay attention, and it will be clear. We will start with the first of three dog pictures. Notice how I have you going thru the whole post to see more dog pictures which are why you are here anyway.

Pulled Pork from Pork Butt Three Ways
Pulled pork is a great way to celebrate a long holiday weekend and makes feed masses of masses of people easy.
I love, love, love pulled pork but I'm very picky. It needs to be done right. I mean I read lots of recipes, and many recommendations are just wrong. Only the smokers/grillers know how to do it right, and we need to pay attention.
So, I have for you three ways to cook that pork butt correctly. First, the obvious grill method and it really is not very hard and will impressive to your friends and family.
Second and third, I fake the grill method. I must confess to doing the oven method most commonly, but the crock pot method works well also for those concerned about heating up the kitchen in the summer.
Pulled Pork on a Gas Grill – Not That Hard – A classic method but using a gas grill.
Oven Pulled Pork from Pork Butt – My most common way to cook a pork butt. It is just so easy.
Crock Pot Pulled Pork from Butt the Right Way – Works amazingly well. This is a "dry" method that gets great results.
Baby Back Ribs Three Way
Baby back ribs are the classic "Holy Grail" of BBQ. Here I have a preference for the grill. Again, not that hard to do and you will have results that will keep them talking for years. The oven and crock pot give very good results for the grill adverse. Actually, the crockpot is really good but is limited in the amount.
How to Grill Baby Back Ribs on a Gas Grill – Learn the classic way. Amazingly easy.
Easy Oven Baked Baby Back Ribs – one of my older recipes but works very well
Crock Pot Baby Back Ribs – It is hard to believe this works so well.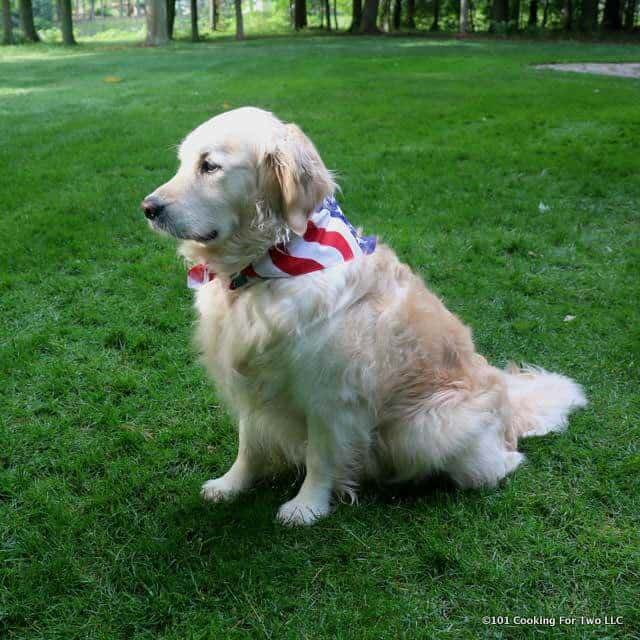 Grilled Burgers Three Ways
I love a good burger. I do it over and over. Let's learn to become the "grill master," and it is so simple.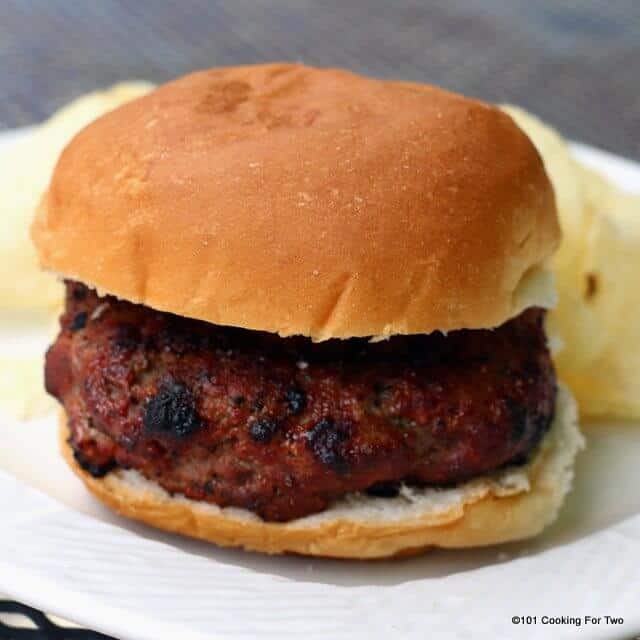 How to Grill an Excellent Hamburger – A Tutorial – I do this method several times per month. Very easy and anybody can do this. Done right, you have only one flip and one temperature check.
Smokehouse Burger on a Gas Grill – A thicker burger for something special.
Grilled Juicy Lucy Burger – A special burger from Minnesota. A cheese stuffed burger for those of you, not in the know.
Grilled Chicken Three Ways
I have not featured chicken enough recently. So here are three popular chicken grilling recipes to make your holiday special.
How to BBQ Skinless Boneless Chicken Breast on a Gas Grill – A great tasting, moist and tender grilled BBQ skinless boneless chicken breast. A simple short brine gets you the moist chicken breast you want. A light coat of BBQ sauce then grills carefully. Umm, chicken heaven.
Grilling Chicken Drumsticks – The Art of Drummies – One of my top recipes. The kids (and adults) will love this.
Easy Grilled Chicken Thighs – A thigh take-off of the drumstick recipe. Learn the secrets of getting crispy skin and no flair-ups that is specific for thighs.
Veggies Three Way
Yes, you must eat your veggies so let's do them great.
Grilled Mixed Vegetables – A great way to get your veggies and nobody will complain.
Easy Grilled Baby Potatoes – I love potatoes too much.
How to Cook Corn on the Cob – Three Easy Methods – A great way to end our salute to the number 3. I'm lazy and usually do the microwave method.
Sweet Endings Three Ways
You have had some great eats including your veggies. Time for a great dessert.
Easy Fresh Strawberry Pie A personal favorite of mine and it will be one of yours. A great, easy ending.
Simple Crock Pot Apple Crisp Life is not complete without a crockpot. Break it out for this great contribution to the party.
Easy Lemon Bars Feed the masses with the best lemon bars you have ever had.
Have a great fun and safe holiday.
Wifo, Molly, Lilly, and DrDan
Originally Published July 1, 2017