Everybody deserves great pulled pork, and here are six ways to get there without a smoker—three with pork butt and three "fake" using other cuts of pork. All super easy with step-by-step photo instructions.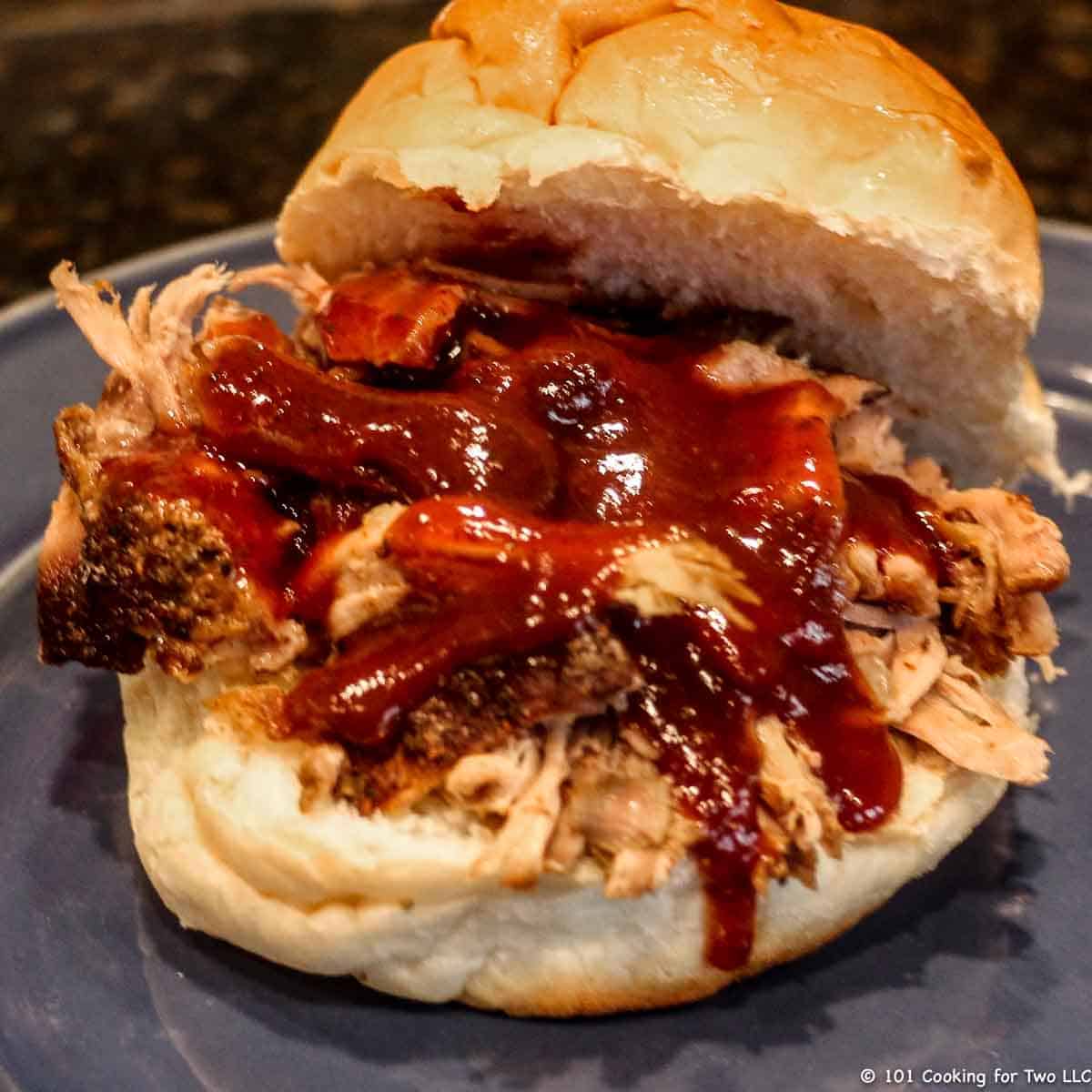 Introduction
It is pulled pork season, graduation, and summer parties, but not everybody has a smoker—but you want great pulled pork anyways.
Real pulled pork must come from pork butt. It is just the way it is folk. But it doesn't need to be hard, nor do you require a smoker.
Or you can fake it with other more lean cuts of meat that will give you great results but are healthier.
Pork Butt AKA Boston Butt Recipes
Like many cuts of meat, there are multiple names about the same thing. Pork butt and Boston butt are the same.
The pork shoulder is the thinner area of this cut but is commonly cooked and used the same as the butt. It has a bit less marbling and less fat and is usually not separated from the butt. But usually, the term pork shoulder is used interchangeably with pork butt and Boston butt.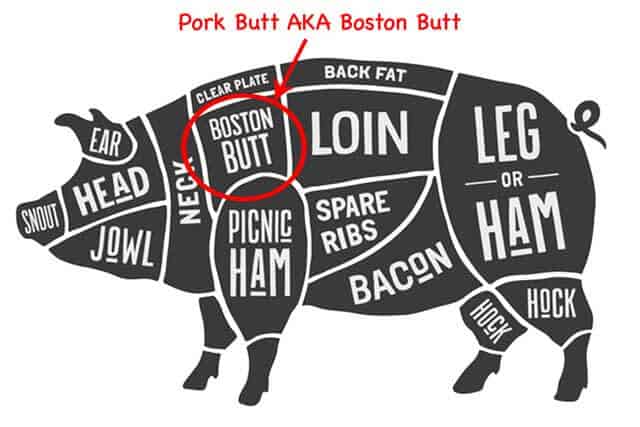 If you are wondering, butt means thick, so that is why the term "butt" is used. Lastly, the picnic ham and picnic shoulder are not the same as this cut.
Grilled/Smoked Pulled Pork from Butt
This is the real thing done on your gas grill set up to smoke.
Smoked Pulled Pork on a Gas Grill – Not That Hard
How to smoke pulled pork on a gas grill? Not all of us have smokers. There are a lot of gas grills out there. Shouldn't we have smoked pulled pork too? I say yes. Pulled pork for all, and with a little planning, it is not that hard. Just plan enough time.
Check Out This Recipe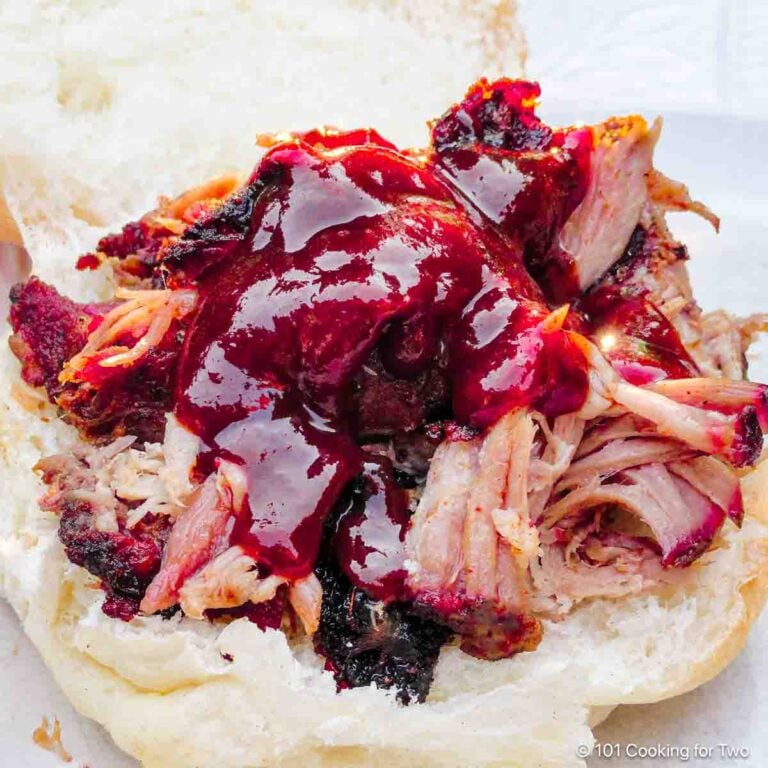 Oven Pulled Pork from Butt
This is what I usually do when I get a pork butt. So easy and the house smells wonderful all day long.
Oven Pulled Pork - Low & Slow Pork Butt
The best pulled pork is baked in the oven for most home cooks. Just a dry rub and bake a pork butt low and slow in your oven. Everybody can have perfectly moist and tender pulled pork with great flavor.
Check Out This Recipe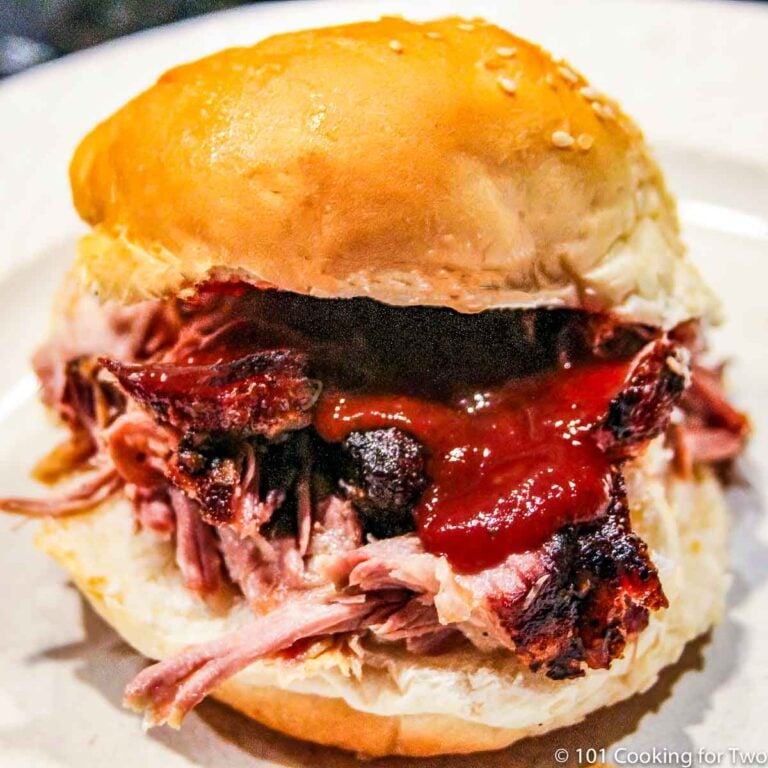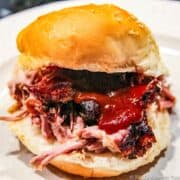 Crock Pot Pulled Pork Butt
It seems everybody wants this recipe. The last of the "real pulled pork from butt recipes," but it comes out of your crock pot.
Crock Pot Pulled Pork the Right Way
Great melt-in-your-mouth pulled pork butt is now an easy and economical BBQ dinner recipe. Cooked all day low and slow in your crock pot, pork butt becomes pull-apart tender for the best barbecue pulled pork sandwiches.
Check Out This Recipe
"Fake" Pulled Pork
Other cuts of pork can be used for a "fake" pulled pork. Here are a couple of pork loin and a pork tenderloin method.
Both will produce near pork butt quality pork that is much lower in fat. The term "shredded" pork may be more accurate.
I have used the pork loin methods for cooking for groups of up to 50 servings. And I love the smaller tenderloin version.
BBQ Shredded Pork Loin for Pulled Pork in the Oven
Lean, healthy, and tasty shredded pork loin makes excellent BBQ pork loin. Oven baked in a spicy braising fluid. Make it for a few or a hundred. Use this pulled pork loin like you would pulled pork butt to make great BBQ pork loin sandwiches or any other place you use pulled pork.
Check Out This Recipe
Crock Pot Pulled Pork Loin
Moist and tender "pulled" pork from pork loin is easy to make using your slow cooker. This healthy low-fat shredded pork is great for parties, tailgating, and large gatherings. But is easy to store for your smaller household.
Check Out This Recipe
Easy Crock Pot Shredded Pork Tenderloin
Think of it as a small crock pot version of pulled pork. Moist and tender, this shredded BBQ pork tenderloin is seasoned with a few spices and only takes a few hours in a crock pot.
Check Out This Recipe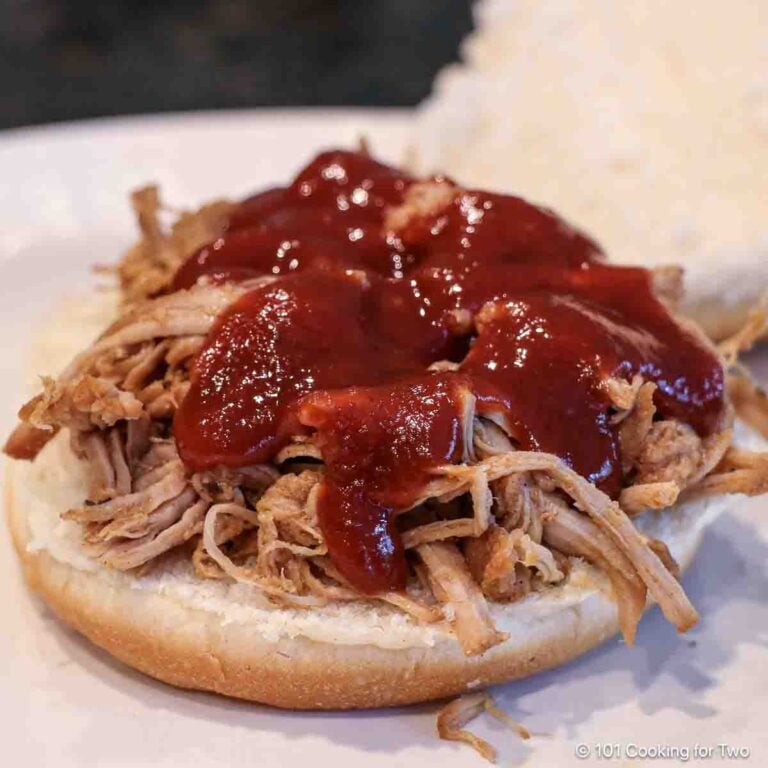 Top It Off Right
To have great BBQ, you need a great sauce. This is it. This could make cardboard taste good but add it to some great pulled pork, and you are in pig heaven.
Memphis BBQ Sauce—Sweet and Tangy
This Memphis BBQ Sauce recipe makes the best homemade sauce you will ever taste. Using only pantry staples, this smoky, sweet, and tangy sauce is easy to make and is the perfect complement to pulled pork, ribs, brisket, or even chicken and burgers. Better than any sauce you can buy. Time to impress your family and friends.
Check Out This Recipe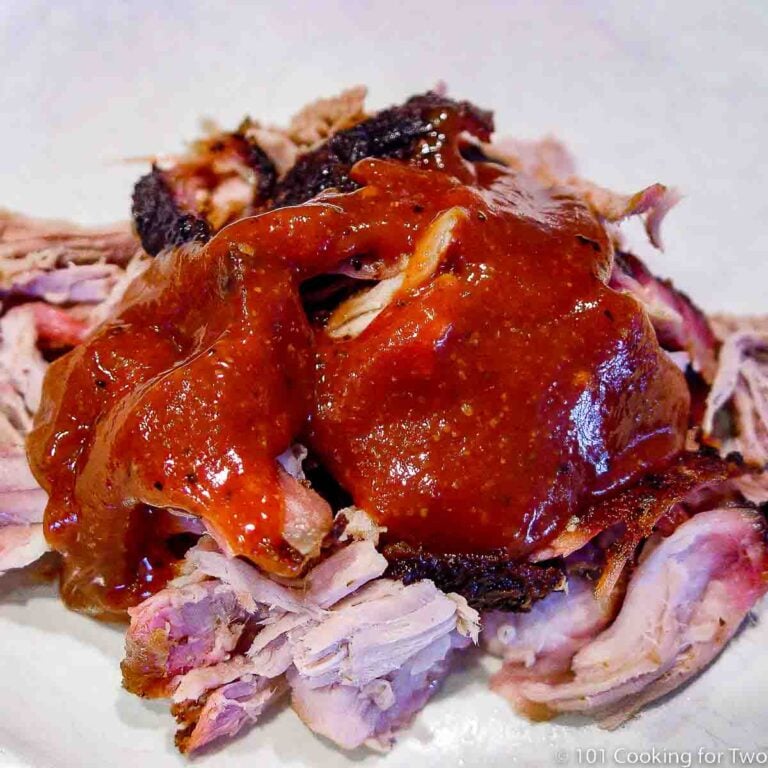 References to Help You
Summer Food Safety
Its time to review the food safety rules on to protect your friends and family. Please.
Check Out This Recipe
A Beginners Guide to Grill Temperature on a Gas Grill
Learn about grill temperatures on a gas grill. The most basic measurement to help you master your grill. Become the "Grill Master" today.
Check Out This Recipe
How To Set Up Your Gas Grill for Smoking and Low and Slow Cooking
Let's learn how to set up your gas grill for great low and slow cooking with smoking. A useful technique you need to master your gas grill.
Check Out This Recipe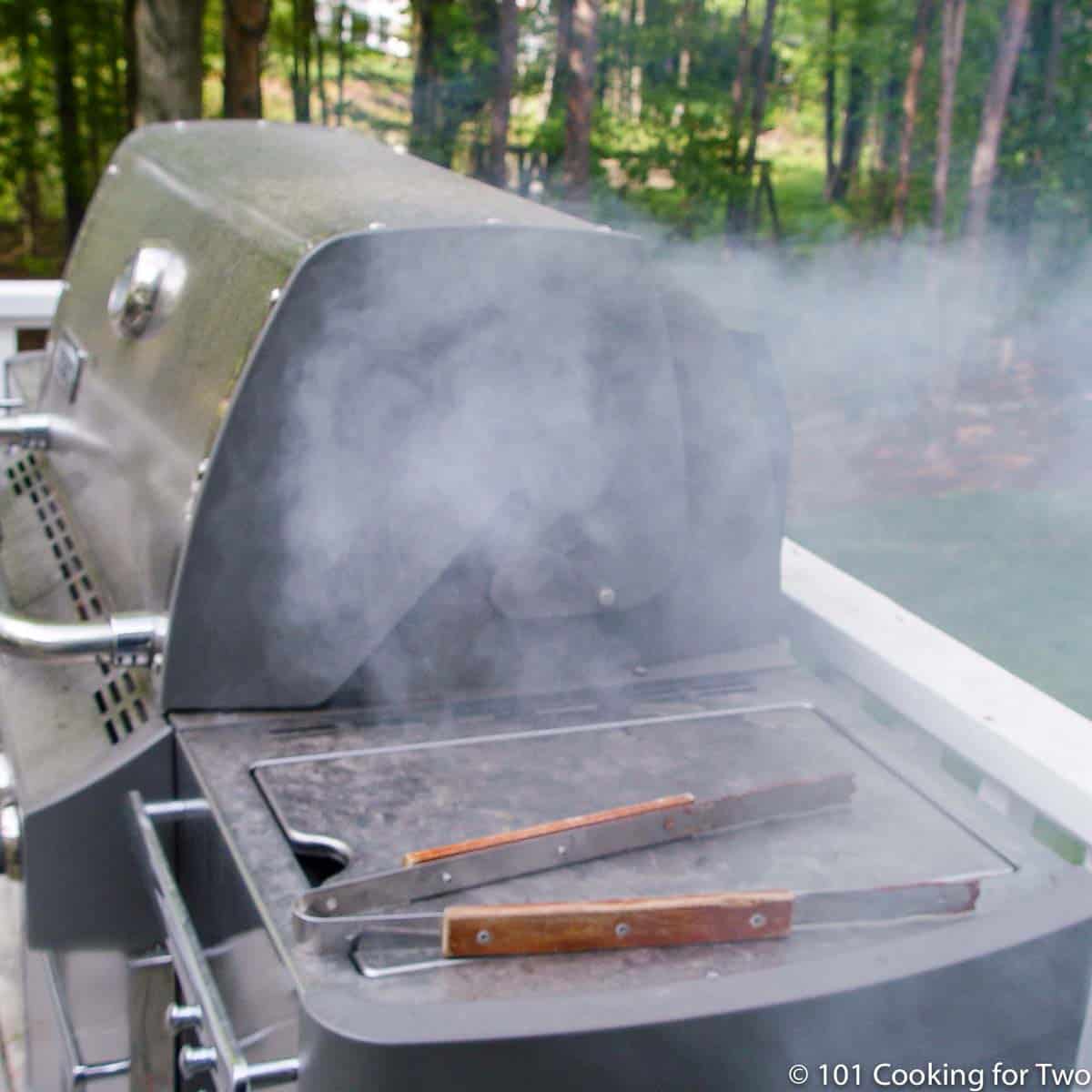 Have a great summer,
DrDan
Originally Published April 28, 2019. Update with new recommendations and discussion, usually yearly.