The holidays are upon us and time for family gatherings and parties. It is also time for some holiday recipe recommendations. While everybody has different traditions, let's look at some of my favorite recipes for the big day.


Breakfast | Main Dishes | Side Dishes | Desserts | Candy/Snack
We try to keep Christmas simple food wise. Thanksgiving is all about food but at Christmas, we want time with each other.
So, while most of the recipes on this site are "Christmas friendly", here are some that you will enjoy along with your family.
Breakfast Recipes
A great breakfast is a wonderful way to start the holiday morning, but you don't want to be stuck at the stove away from the family. Let's do something special with very little work.
Main Dish Recipes
What fun is a holiday if you are stuck in the kitchen. Here are some worthy holiday recommendations that will be that something special you want without too much work.
Side Dish Recipes
A holiday meal is not complete without some tasty side dishes. Here are some excellent choices that will round out the holiday feast.
Dessert Recipes
Let's get a sweet ending to the family feast. You want a memorable dessert to top off the day. All of these recipes are guaranteed to satisfy.
Holiday Parties and Snacks
Homemade candy is great to have around the house for the holidays but also makes wonderful house gifts for holiday gatherings. This season I have been the little candy maker already.
Here are two very special recipes to make ahead. The easy fudge recipe includes instructions for a fudge wreath. How is that for the Christmas spirit?
The peanut clusters are made by most of our friends as gifts. It is so easy to make a large amount of great candy. Send your friends and family home with a special treat this year. Or take some to the office.
This year's Christmas Candy Roundup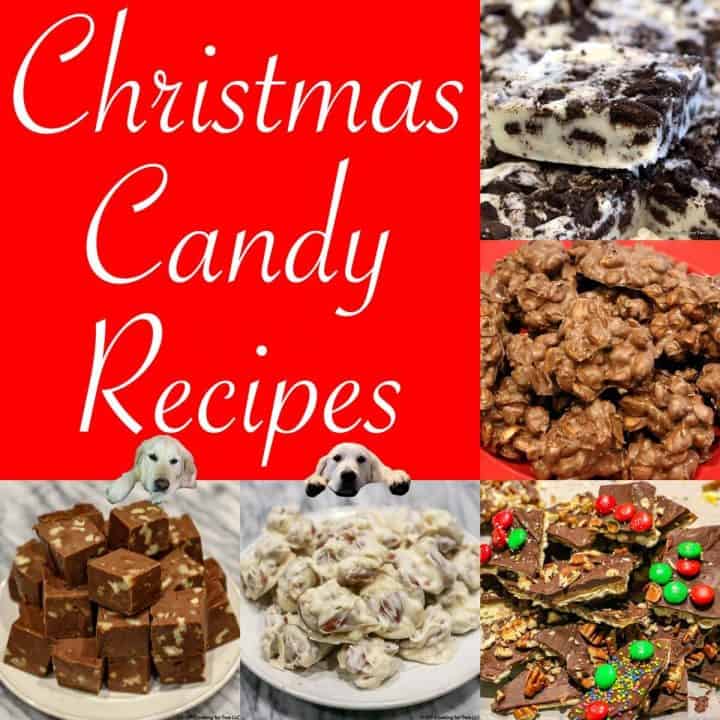 Don't forget about food safety. For some quick reminders check Holiday Food Safety
Have a great holiday.
Molly, Lilly, Wifo, and DrDan
Editor's Note: Originally Published December 20, 2017. It is one of my recurring posts that will be updated and republished about this time yearly